Smart wearables are in vogue, so if you think you have it all covered with your coolest pair of truly wireless earphones, it is time to sport some stylish smart watches on your wrist. Options varying from vanilla fitness tracking to smart assistants on your wrist, whatever you want is now available in the market.
Most often we see people think of only Apple Watch or Fitbit Versa when it comes to buying a smart watch or a fitness tracker. We thought we would look out and select some options that can match the same standards or are even better.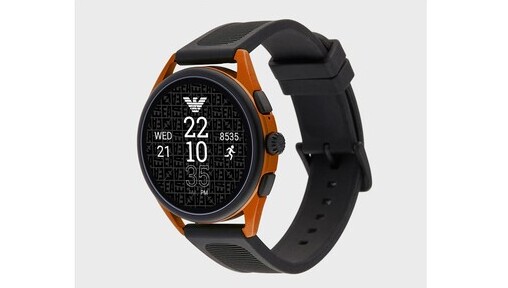 There are a lot of good looking smart watches available these days, with many of them offering lots of great functionalities as well. However, we really like the simple black and a dash of colour of the Emporio Armani Smartwatch 3. The Emporio Armani Smartwatch 3 is built in an aluminium case that is available in multiple colours varying from orange, yellow, grey, black, light green which is more aqua-marine and blue. 
Running on Wear OS by Google the Emporio Armani Smartwatch 3 has a black EPDM synthetic rubber strap and a 44.5 mm dial. There are plenty of customized watch faces available for the Emporio Armani Smartwatch 3 , the majority of which also sport the Emporio Armani logo. So if you like a simple smart watch which has all the functionalities of Google Wear OS, this smart watch is ideal.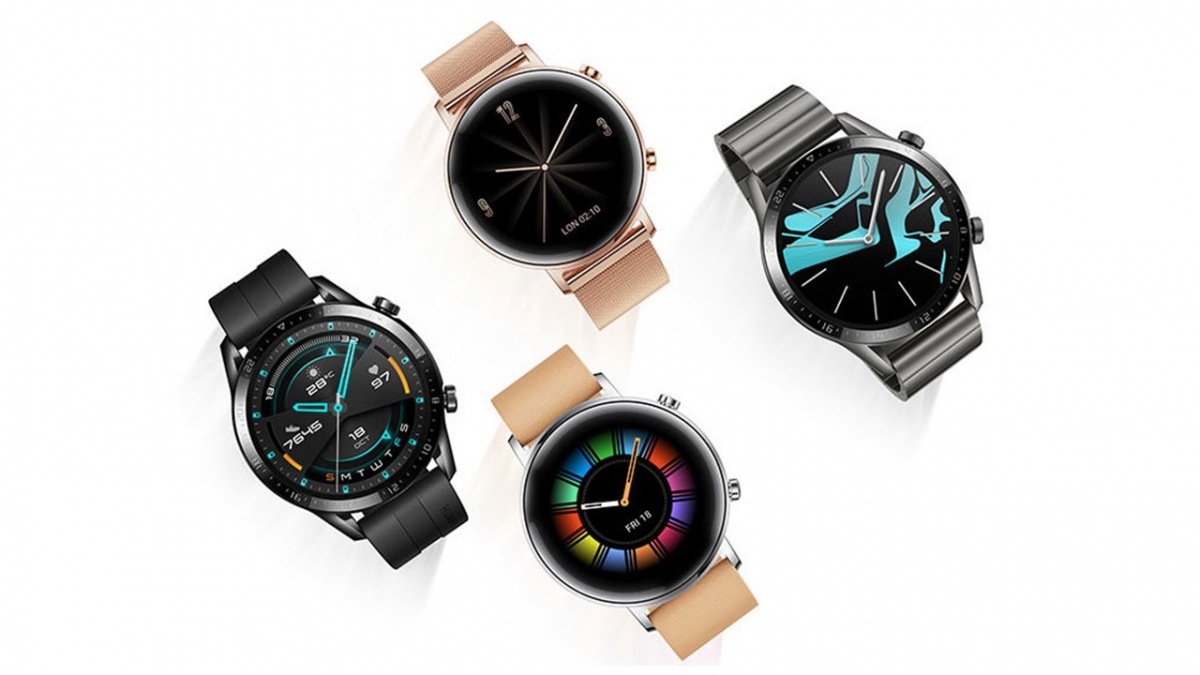 Huawei GT2 is the latest entrant in this smart watch segment. The Huawei GT2 is designed to integrate functionality with style for the everyday go-getters. Due to the inbuilt proprietary Huawei technology, the Huawei GT2 is stylish yet performs at the top of its game. The Huawei GT2 is perfect for adding a touch of sophistication to any everyday outfit, and also as an all-rounded health tracker to let one always be on top of their well-being with complete ease. 
The Huawei GT2  might not have Google Wear OS but the OS by Huawei syncs well with your Android phone via the Huawei Health app and gives optimum performance. We tried a sample unit of this smart watch and even after 8 days of intensive usage and with heart rate monitoring activated, we had about 37% of the battery left to use for what could have been another few days for sure. So, if you hate to have a charger for each of your smart devices, this one's for you.
The AMOLED screen of the Huawei GT2 supports both slide and touch gestures and we really like the Bluetooth calling that allows the user to take quick calls straight from the watch. Other functions like in-device Music, Message Notification, TruSleep™ 2.0 sleep tracking and TruRelax™ pressure monitoring are a value add in this smart watch. 
The Huawei GT2 is available in 2 size dials, the 42mm more suited for women and 46mm for men. The smart watch variants are beautiful and range from Sport Edition, Classic Edition, Elite Edition and an Elegant Edition in Rose Gold. You can buy Huawei smart watches from any of the retail stores in Singapore or from Lazada here.
Samsung is not far behind when it comes to providing smart devices to complement their smartphones and smart TVs. The Samsung Galaxy Watch Active2 comes in both Bluetooth and LTE versions, and is available in either a 44mm or a 40mm size and in premium stainless steel or lightweight aluminium. The smart watch colour variations include Cloud SIlver, Aqua Black and Pink Gold. The Samsung Galaxy Watch Active2 is compatible with both Android and iOS and is powered by Wear OS. 
The Samsung Galaxy Watch Active2 automatically tracks a total of seven different exercises including swimming and manually can track more than 30 other activities. Something that we feel is a big upgrade in the smart watch segment with the Samsung Galaxy Watch Active2 is that this smart watch has an IP68 standard rating with military-grade durability. An IP68 rating means that the device is protected against harmful ingress of dust, and of static fresh water at up to 1.5metres for up to 30 minutes, under certain defined test conditions.
Also, since the Samsung Galaxy Watch Active2 makes use of Samsung Pay, one can make payments using the smart watch directly. Buy the Samsung Galaxy Watch Active2 from Lazada here.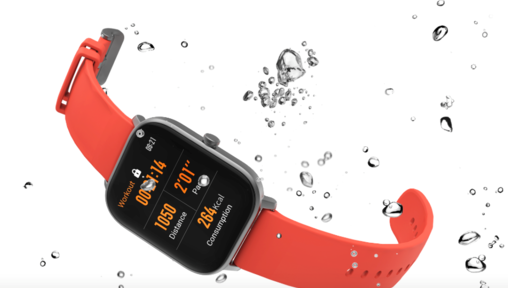 Amazfit is not a single smart watch but a range of smart watches. Lots of people again confuse Amazfit to be a Xiaomi brand but it is a product by Huami, an independent company with investments from Xiaomi. Started in 2014, Huami is the largest wearable device company worldwide with over 50 million units sold today and 17.1% global market share. 
This smart watch is for those who love the square design of the Apple Watch Series but want something more affordable and equally stylish, and perhaps almost as functional as the Apple Watch Series. The Amazfit GTS though, unlike the Apple Watch Series, claims to have 14-day battery life on the daily use mode or 46-day battery life on the basic watch mode.
The Amazfit GTS  has 12 different sports modes and is compatible with both iOS and Android devices. The Amazfit GTS comes with a 5 ATM water-resistant design and even has a professional swim tracking mode. The Amazfit GTS smart watch is available in 6 attractive colours to select from and you can buy it from Lazada here.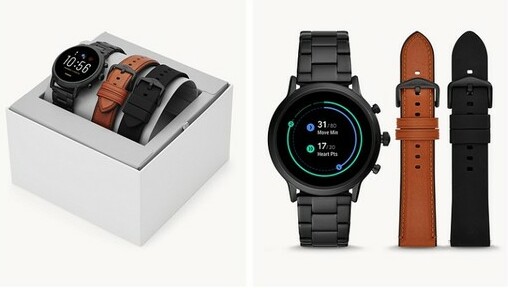 No mens' smart watches article would be complete without checking what is the latest from Fossil. Fossil Gen 5 Smartwatch The Carlyle HR is one such smart watch that cannot be ignored. The battery for the Fossil Gen 5 Smartwatch The Carlyle HR claims to run for a 24-hour window but the strap options make this the perfect fit for almost every professional occasion. The touchscreen of the Fossil Gen 5 Smartwatch The Carlyle HR is powered with Wear OS by Google and is compatible with a phone running Android OS 6.0+ (excluding Go edition) or iOS 10+.
The Fossil Gen 5 Smartwatch The Carlyle HR offers an activity tracker, option to control your music and Google Pay™ to make your payments straight from the phone. If this is not enough, the Fossil Gen 5 Smartwatch The Carlyle HR also helps the user with GPS and Heart Rate Tracking. 
Our favourite from the available smart watch options is the Fossil Gen 5 Smartwatch The Carlyle HR with black stainless steel strap. You can find one on Lazada here.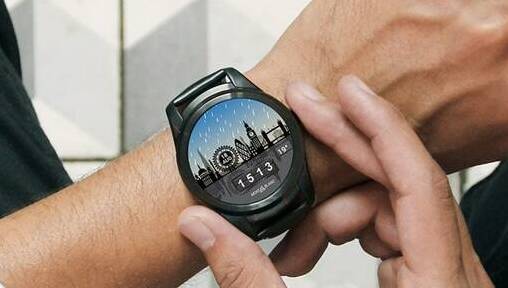 The Montblanc Summit 2 Titanium Sport Edition has been created for urban explorers, business travellers and fitness enthusiasts by Montblanc. This smart watch also runs on the Google Wear OS and has an AMOLED display.  
True to its name and the quality associated with the Montblanc brand, the Montblanc Summit 2 Titanium Sport Edition is made using sapphire scratch-resistant material in addition to a titanium grade 2 case with rotating crown and 3 pushers with 1 pusher built into the crown. The dial size for this smart watch is 42mm and therefore works for both men and women. With IP68 Water Resistance, the Montblanc Summit 2 Titanium Sport Edition is suited ranging right from mild exposure while washing hands to wearing it in the rain.
The strap for this smart watch is designed for durability and comfort. It is a rubber sports strap with a black diamond pattern and adjustable folding clasp made of stainless steel. If you like a dash of class and style, then you may order the Montblanc Summit 2 Titanium Sport Edition straight from the official website of Montblanc here.