The markets are buzzing with new wireless earbuds or as a layman would say it, 'wireless earphones' being released almost every week. Over the past month, we have seen Amazon Echo buds, Apple Airpods 2, and Huawei Freebuds 3 Pro launched in this already crowded segment. More options translate into a bigger challenge to pick the correct wireless earbuds for your individual requirements.
We have found you wireless earbuds that have the best combination of battery life, sound quality and a good ear fit. Essentially ensuring a set of wireless earbuds that are good for listening to music, taking calls and ones that can be carried to the gym for workouts as well. We are considering options besides the popular Bose SoundSport and Sony WF-1000xM3.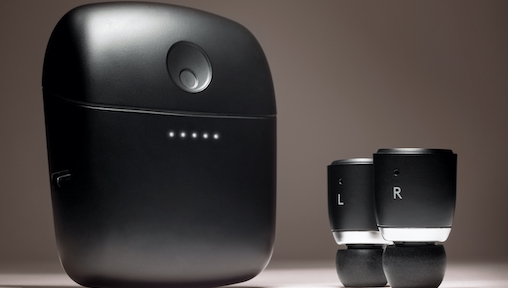 Extremely sleek and compact with a bullet-like shape, Cambridge Audio Melomania 1 standout of the lot. These wireless earbuds are super light at just 4.6 grams apiece and come with IPX5 water-resistant rating to handle your sweaty gym workouts. Cambridge Audio Melomania 1 wireless Bluetooth earbuds support Bluetooth 5.0 as well as AAC and AptX codecs allowing lossless hi-res audio over a Bluetooth connection. 
When we tried the Cambridge Audio Melomania 1, they sound pretty amazing. Both the earbuds can be used individually as well and while pairing appears separately. Cambridge Audio Melomania 1 boast of 9 hours of battery life on a single charge and another 36 hours with the charging case. These wireless earbuds do not have active noise cancellation but still sound quite awesome. The Cambridge Audio Melomania 1 is available in two colours - black and white.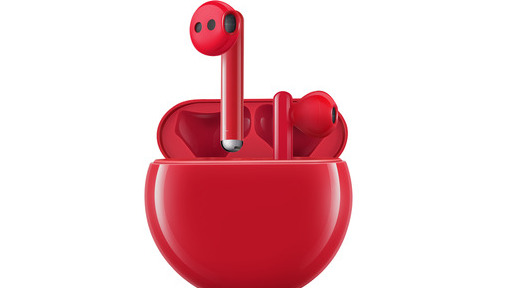 The Huawei Freebuds 3 have recently been launched and are the first to include Active Noise Cancelling (ANC) in an open-ear fit design. Without a doubt, the sound quality of the Huawei Freebuds 3 is amazing with justice done to the bass as well. ANC can be activated from the Huawei AI Life app or with a simple double tap on the left ear bud. You can also select to reassign what a double tap can do on either the left or the right earbud on the Huawei Freebuds 3.
The Huawei Freebuds 3 earbuds have a battery life of up to 4 hours on a single charge. The carry case can be charged wirelessly or by using a C-type charger and supplies additional 20 hours of battery life. The availability of Huawei Freebuds 3 in both white and black and now the Valentine Red is brilliant for those who want something either darker or in color over a vanilla white option of the airpods. The Huawei Freebuds 3 have dedicated bone sensors that help to improve the call quality as the sensors picks up your voice from bone vibrations making them useful for daily office use. As the Huawei Freebuds 3 come equipped with the world's 1st certified BT/BLE dual-mode Bluetooth 5.1 SoC, they are good for gaming, videos as well as audio use with no lag.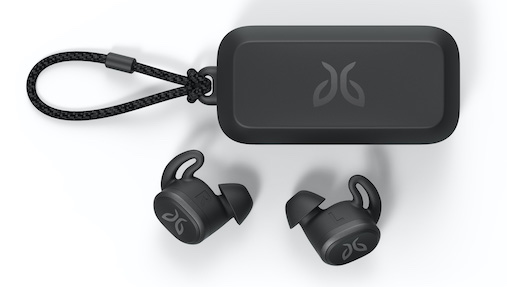 Jaybird Vista offers a secure fit with its wing and ear tip sleeves and IPX7 standard targets serious athletes. No matter how much you sweat or move while you workout, Jaybird Vista wireless earbuds at just 6 grams a piece ensure a continued flow of some amazing sound and music while being comfortable. The Jaybird Vista Bluetooth earbuds are packed to perform for 6 hours with quick charging functionality about 5 minutes in the case results in 1 hour of playback. Overall, the case adds about 10 extra hours with a USB-C charging connection for these Bluetooth earbuds. 
Jaybird Vista wireless earbuds use Bluetooth 5.0 but lack high-quality Bluetooth codec support which is compensated by the Jaybird MySound App giving a nice bass output with custom EQ presets. The Jaybird Vista Bluetooth earbuds can also be used in a single earbud mode which potentially gives them a 32-hour life.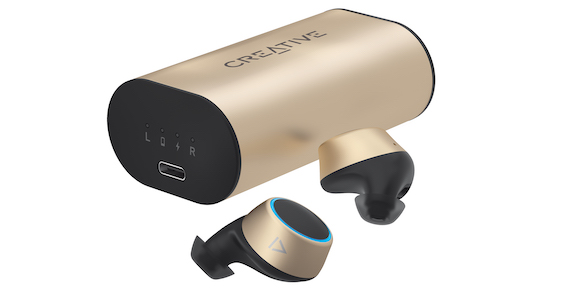 Creative Outlier Gold wireless earbuds come from the homegrown brand, Creative. The battery life for the Creative Outlier Gold is called out for an incredible 14 hours of playtime on a single charge and reaching up to 39 hours with the charging case. These wireless earbuds also use a Bluetooth 5.0 connection, have IPX5 standards to cover for sweaty workouts and offer a punchy bass output. The Super X-Fi software that comes with the Creative Outlier Gold Bluetooth earbuds gives the sound a 3-dimensional appeal. So if you are looking at a Bluetooth earphone for a budget, we recommend you pick the Creative Outlier Gold wireless earbuds.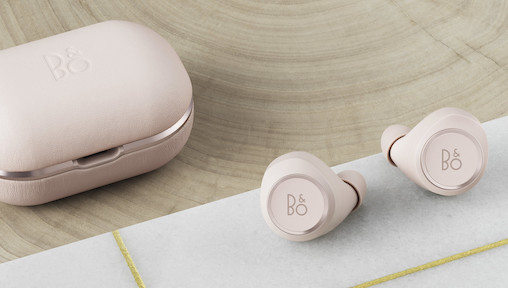 Bang & Olufsen offers another stylish wireless earbud, the Bang & Olufsen E8 2.0. The Bang & Olufsen E8 2.0 is available in multiple colour schemes and also offers wireless charging for the case taking the truly wireless concept a notch up. The case for the Bang & Olufsen E8 2.0 wireless earphones is worth mentioning as it comes with a leather enrobed design and 12 hours of backup adding to the 4 hours playtime of the wireless earbuds. 
The Bang & Olufsen E8 2.0 wireless earbuds come with touch-sensitive controls with each bud offering different controls. Audio output is true to Bang & Olufsen name and is excellent. The Bang & Olufsen app, in addition, offers preset themes and customising options. The wireless earphones come with IP54 certified standards making them pretty good at handling splash & dust. These Bang & Olufsen Bluetooth earbuds work with a Bluetooth 4.2 connection with AAC codes and do not offer active noise cancellation.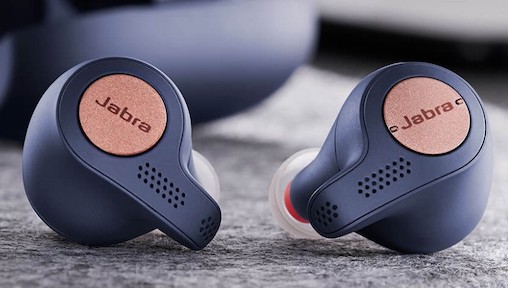 No Bluetooth earbuds review would be complete without looking at the Jabra offerings. With Bluetooth, 5.0 connection standards and up to 5 hours of battery life plus 10 hours in the case make these Bluetooth earbuds pretty handy. The Jabra Elite Active 65T comes with a good IP56 rating with a 2-year warranty which differentiates them from the lot with sturdy dust and sweat resistance. 
The Jabra Elite Active 65T wireless earbuds come in three colour choices - Copper Blue, Titanium Black and Copper Red. A 4 mic system does make the Jabra Elite Active 65T very good for taking calls and the music is auto-paused when you take one earbud out of your ear. The specifications make the Jabra Elite Active 65T really good at the price point and good for people who love to take calls on the treadmill.