Technology is touching every aspect of our lives. While 10 years back smart homes was an idea, today some of us live in really smart homes where your wi-fi controls everything from your cooling to lighting needs. While some of the fridges are equipped to order groceries for you, the revolution in cleaning aids is still catching up. With this article, we thought of checking out and sharing some of the smartest home cleaning robot vacuums and some uber-cool vacuum cleaners with you.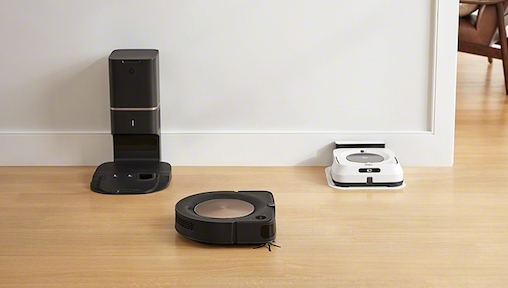 If there is any company that is contributing to the continuous evolution of the Robot Vacuum Cleaner, it is the iRobot Corporation with its Roomba lineup. Few would know that Roomba was first launched in 2002. Their range is split across Roomba Vacuum cleaners and Braava robot mops. These two can also be combined and bought as a set. 
Their Robot Vacuum Cleaner range varies depending on features like smart navigation, automatic dirt disposal and suction power. We would recommend going for the Roomba® 960 robot vacuum cleaner and Braava jet® m6 Robot Mop Bundle. The Roomba® 960 Robot Vacuum cleaner has dual Multi-Surface Rubber Brushes and a specially designed Edge-Sweeping Brush and can be connected to your wi-fi delivering 5X the air power suction. When the Roomba® 960 vacuum cleaner is paired with the Braava jet® m6 mopping starts automatically till vacuuming is complete.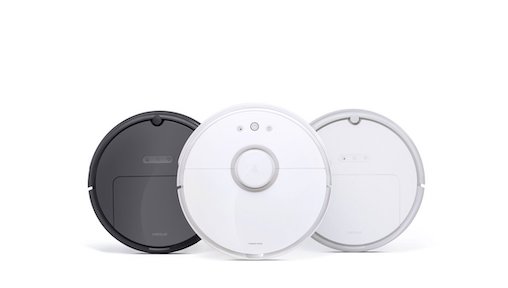 Beijing Roborock Technology Co., Ltd. (Roborock) was founded in  July 2014 which received an investment from Xiaomi in September 2014 and specialises in the research, development, and production of robot home cleaners and other cleaning appliances. The big advantage with the Roborock S5 Max  Robot Vacuum Cleaner being that it is a 2 in one vacuum cleaner with a built-in mop functionality. This robot vacuum cleaner is highly recommended for those who have completely tiled floors. The Roborock app can be used to easily set up the robot vacuum cleaner and replacement vacuum cleaner parts are easily available on Lazmall or Amazon Singapore.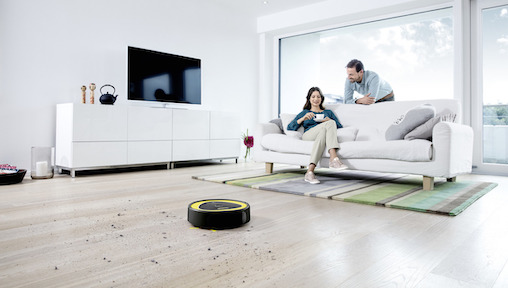 The family-owned company Kärcher, from Germany, is today the world's leading provider of efficient, resource-conserving cleaning systems. Kärcher vacuum cleaner makes a difference through top performance, innovation and quality.
The Karcher RC3 Robot Vacuum Cleaner has suspended, spring-loaded wheels and hence can negotiate different floor coverings and short drops effortlessly. The Karcher KC3 Robot Vacuum Cleaner cleans entirely by itself and effortlessly surmounts obstacles like cords. Four fall sensors prevent the Karcher vacuum cleaner from falling down stairs or other drops. Also, at only 54 dB (A) the Karcher vacuum cleaner is one of the quietest robot vacuum cleaners. When its work is done, the vacuum cleaner automatically returns to base guided by an infrared beam. As well as recharging its batteries,  the vacuum cleaner discharges the dirt it has picked up.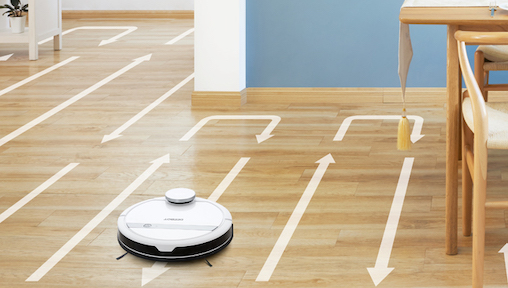 Ecovacs is a Chinese technology company researching and manufacturing robots for more than 20 years now. The company today holds over 800 patents in China and overseas. They also offer the widest range of Robot Vacuum Cleaners across various price points and functionality spectrum. Though they have high-end robot vacuum cleaners with all the market functionalities, still they also offer some of the most affordable yet functional robot vacuum cleaners. Today we have picked the Ecovacs Deebot 900 Robot Vacuum Cleaner owing to its convenient price point and features. Majority of the models, including Ecovacs Deebot 900 Robot Vacuum Cleaner,  are available on Lazmall.
The Ecovacs Deebot 900 Robot Vacuum Cleaner comes equipped with features like Smart Navi Mapping and Navigation Technology which allows it to mark virtual boundaries. The Ecovacs Deebot 900 Robot Vacuum Cleaner also offers an Interchangeable Inlet System. The direct suction inlet is perfect for hair and animal fur, while the helix design main brush provides a deep-reach clean, especially for carpets.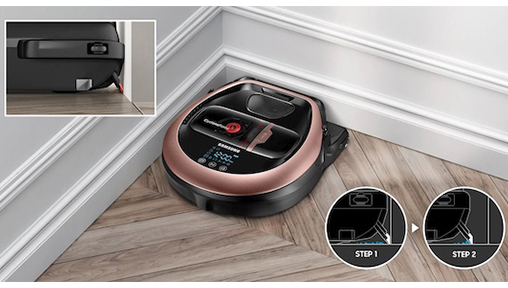 Samsung Cyclone Force, POWERbot™
Now covering a robot vacuum cleaner from this Korean consumer goods giant. The Samsung Cyclone Force, POWERbot™ comes with a unique design that does cleaning the best along wall edges. If you have pets and, they shed hair making it a problem to clean with conventional robot vacuum cleaners then perhaps the Samsung Cyclone Force, POWERbot™ can help fix it. The Self-cleaning Grinder located on the centre and the sides of the brush grind up any human or pet hair, significantly reducing the amount of dirt and debris that gets tangled around the brush's bristles.   
Samsung Cyclone Force, POWERbot™ also adjusts suction power levels for different surfaces and optimizes suction to keep the filter clean for longer. With the large 80mm wheel diameter, the body of the POWERbot™ vacuum cleaner can be lifted 15mm off the ground, so it's much less likely to get caught on anything.