beauty
Skincare and Makeup Review: Our Favourite Tried and Tested Beauty Products for 2021
Published Date
: 30 Oct 2021 15:17

Read all about the new beauty products Vanilla Luxury's Editorial Team tried this month. What we loved and whether it's worth your time!
You know we love our skincare and makeup at Vanilla Luxury! Each month, as we discover a world of skincare and makeup brands - both local and international - we try, test and tell on these beauties.
May Beauty Product Reviews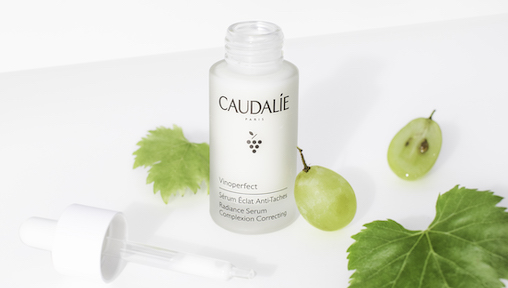 Can something great get even better? Turns out, with the Caudalie Vinoperfect Radiance Serum it certainly can! A cult favourite serum (1 bottle sells every 30 seconds!) that is known for its powerful anti-dark spot formula, the Vinoperfect Serum is a beauty staple for most women. Now in its new, reinvented avatar, it offers unbeatable dark spot correction that is up to 62 times more effective than Vitamin C. Made up of Viniferine or grapevine sap, the Radian Serum is non-irritating and suitable for the most sensitive of skin types including pregnant and breastfeeding women.
 This year, the iconic anti-dark spot serum was reinvented with a new biomimetic emulsifier that is revolutionising clean beauty. This new bio-inspired emulsifier mimics the layers of the skin structure that allows it to be absorbed quickly and offers 3.9 times better effectiveness. What's more, the new formula has been reworked to increase the level of natural ingredients to over 95%. 
Other noteworthy products in the range include the Concentrated Brightening Glycolic Essence, the first step in the Vinoperfect routine, it prepares the skin for the benefits of the serum and optimises its effectiveness on radiance. Also re-launched is the Dark Spot Correcting Glycolic Night Cream that has Niacinamides combined with Viniferine (500 ppm).
April Beauty Product Reviews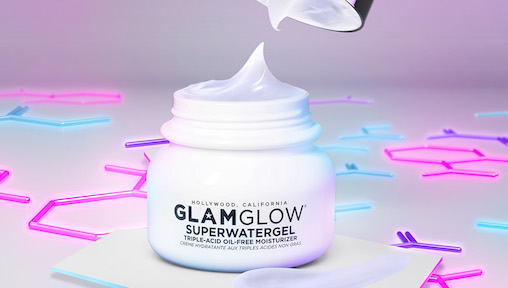 March Beauty Product Reviews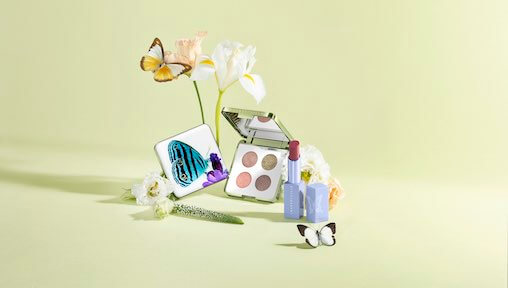 With its 2021 Spring Collection, Chantecaille is proudly supporting the Butterfly and Insect Group of the Nature Society Singapore (NSS) to safeguard the declining population of Singapore's national butterfly, the Common Rose.
The Butterfly Collection is inspired by the shimmer and splendour of a butterfly's wings and features the Butterfly Eye Quartet shadow palette and limited-edition 3 Lip Chic hues. Like all other Chantecaille products, these too come with no Phthalates, Sulphate Detergents, Mineral Oil and GMOs. Chantecaille will donate 5% of the sales proceeds from the Spring 2021 Makeup Collection and Bio Lifting Serum (Butterfly Limited Edition) to NSS to support its conservation efforts.
Vanilla Luxury Raves: The limited-edition Lip Chic shades take moisture very seriously!  Offering long-lasting hydration, just the right amount of colour, and the signature magnetic click, we are enjoying every bit of these beauties. 
Should you want to flaunt a makeup palette in your bag, the Butterfly Eye Quartet shadow palette was made for it! A collectable, limited-edition compact with four gently shimmering formulas—satin, shimmer and chrome pearl—make it perfect to mix and match as you like, and when you want!
Available from S$48 on Chantecaille.com.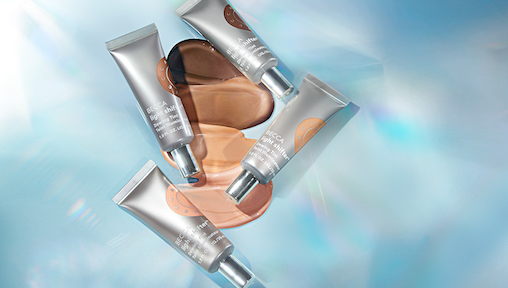 A tinted moisturizer that gives a sheer, dewy, luminous finish, Becca's Light Shifter Dewing Tint is weightless in coverage. Light Shifting Pigments reflect and diffuse light, providing multi-dimensional luminosity while Hyaluronic Acid moisturizes skin instantly and Squalane, Vitamin E, and Glycerin nourish.
Vitamin E also helps to protect against environmental damage, including pollution and blue light. Coverage is pretty sheer and shades are flexible so there are ample choices for all skin tones.
Vanilla Luxury Raves: The gel-like texture, dries to a sheer finish giving a lit-from-within look. If you enjoy subtler coverage but are constantly seeking that glow, this incredibly dewy tint was made for you. Extra points for being vegan, cruelty-free and PETA certified!
Becca Light Shifter Dewing Tint is available for S$47.00 at Sephora.sg.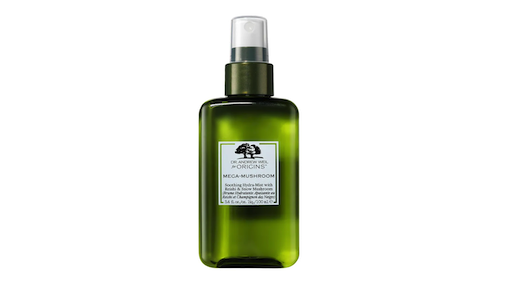 Origins expands its famed mushroom-infused franchise with an on-the-go mist with mega-hydrating benefits that instantly helps boost skin's moisture, plumpness and luminosity!
Dr. Andrew Weil for OriginsTM Mega-Mushroom Soothing Hydra-Mist is powered by Reishi, Hyaluronic Acid, and our latest ingredient Tremella Mushroom (also known as Snowy Mushroom), which can hold more than 7x of its water weight, leaving skin feeling moisturized, calm and refreshed – even if your surrounding climate changes.
Vanilla Luxury Raves: We tried this micro-fine mist on both our bare skin or over makeup and it is the perfect solution to soothe and hydrate skin anytime, anywhere!
The Origins™ Mega-mushroom Soothing Hydra-mist is available for S$46 at Sephora.sg.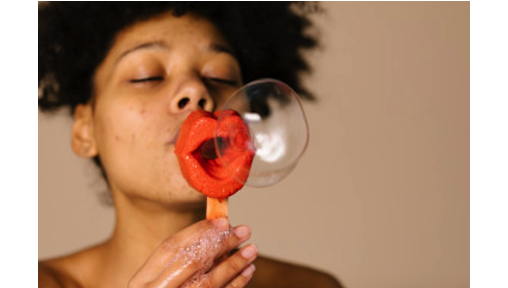 Valentine's Day may well be over, but there's no reason to stop the love! Blow kisses, with Lush's super-cute lip-shaped bubble bar to create crimson waters, full of uplifting bergamot and fruity davana oil bubbles. Or try the limited edition, Prince Charming shower gel that contains fresh pomegranate juice to seduce your senses while marshmallow root rescues your skin. Want a bath bomb that may be too pretty to use? A treat to yourself or someone else, the Love Me Do bath bomb gives deep red water filled with the scent of rose from Lush's regenerative buying project in Pakistan.
Vanilla Luxury Raves: First off, we had no idea that the bubble bars by Lush were re-usable! This means you can use as much or as little as you like and save the rest to dry and use again. The Love Me Do bath bomb is as pretty as it is fragrant! Release into a bathtub and watch the colours unfurl. Better still, once you're done, the muslin cloth it comes wrapped in can be composted! A special treat for both you and the planet.
These limited edition lovelies are available from S$18 onwards on sg.lush.com.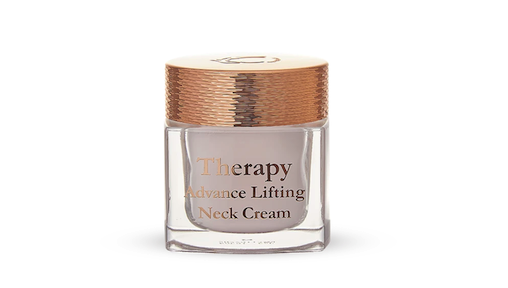 Days of sticking to face care may well be over - it is time to start taking care of your neck too! Korean company Cellreturn are known for their breakthrough beauty gadgets and what they call solutions to get K-Star porcelain skin.
Their Cellreturn Therapy Advanced Lifting Neck Cream is formulated to fill the skin on your neck, from the inside out. Full of moisture and nutrition, the pink cream restores time by improving on wrinkles and brightening the neck area.
Vanilla Luxury Raves: A product designed just for the delicate neck area was worth trying! We found the texture moisturising, with just enough thickness to not get sticky. Results around wrinkles and neck lines could possibly take longer to show, but being able to provide the neck with suitable hydration, made all the difference from week 1 of use. 
Cellreturn Therapy Advanced Lifting Neck Cream is available for S$160.50 on the Cellreturn website.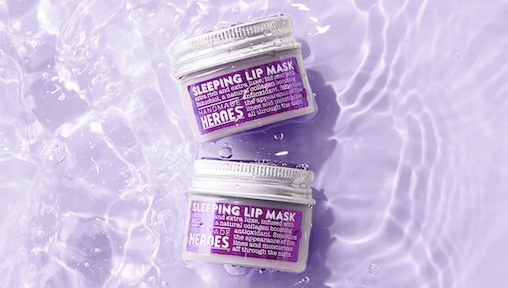 Pamper your lips with the all-nighter Cocoliscious Lip Mask with Bakuchiol and wake up to luscious, supple and rejuvenated lips. Natural yet powerful, the Bakuchiol Lip Mask boost collagen production evens out hyperpigmentation and targets fine lines around the lips with all-natural superstar ingredients.
Ingredients include Avocado oil, Jojoba seed oil, Mango seed butter, hyaluronic acid and Bakuchiol extract. Bakuchiol extract is an alternative to retinol, that naturally stimulates the skin to produce collagen and increases skin cell turnover.
Vanilla Luxury Raves: We love beauty products that can be used in the day and night. This product is perfect as a daily morning lip balm and night sleeping lip mask for extra nourishment.
The Cocoliscious Lip Mask with Bakuchiol is available for S$14.90 on the Handmade Heroes website.
These mini eyeshadow palettes by Sephora Collection come in shades that mix and match to create endless looks. Choice of silky matte, metallic and glitter, you can literally play all day or night!
Aside from being pocket-friendly, the palette offers shades that have been curated to work easily together to create easy, wearable eye makeup looks. Combine shades from different palettes to achieve interesting looks with different colour families. 4 different versions at easy on the wallet prices, also mean you can stretch your makeup fund that much further!
Vanilla Luxury Raves: Bright, beautiful and easy to use shades, give buildable coverage for eyeshadow noobs. We love the cutesy size, that's easy to carry around and at that price, we'll have all 4, thank you!
Sephora Collection Mini Pocket Eyeshadow Palette is available for S$22 on Sephora.sg.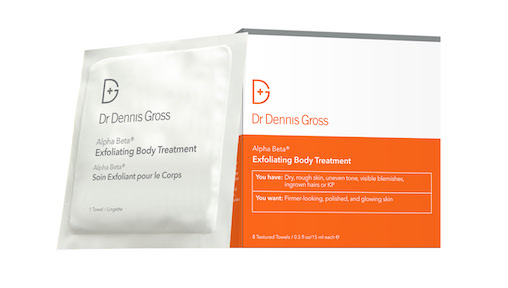 An all-over body towel packed with Alpha Beta® acids, enzymes, and bakuchiol to instantly polish and visibly firm skin. This perfectly dosed treatment lifts away the outer layer of dead skin, delivers long-lasting hydration and helps improve the appearance of ingrown hairs.
Begin application with a folded towel on clean, dry skin. Gently massage into the skin. As the towel begins to dry, unfold and move to other body zones. Continue until the towel is completely dry.
Vanilla Luxury Raves: It's like a facial for your full body! If you have dull, dry skin, this product is especially useful for exfoliating rough and dry patches on your skin such as on knees and elbows. Antioxidant-rich squalane and aloe help soothe and strengthen skin's moisture barrier.
Dr Dennis Gross is available for S$90 for 8 treatment towels on Sephora.sg.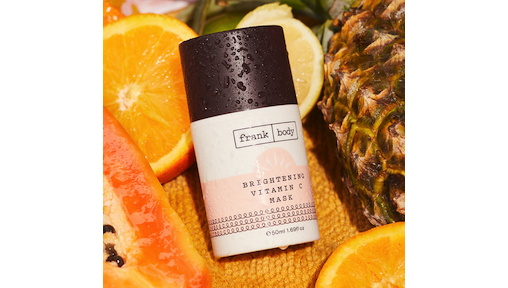 An active Brightening Vitamin C Mask that multitasks. Natural and cruelty-free, it is packed with Vitamin C rich Kakadu Plum to reveal your brightest, clearest skin. The face mask dissolves your top layer of dead, dull, damaged skin with papaya and pineapple extract, along with lactic, glycolic, and salicylic acids. 
A sophisticated formula, Vitamin C and acids are good for acne, hyperpigmentation, scarring, and fine lines. You don't need that overpriced serum or beauty filter. With active AHAs, it's the best Vitamin C mask for fading acne scars.
Vanilla Luxury Raves: We're not the only ones raving about this amazing beauty product! Just take a look at their numerous positive reviews and you'll see that lots of people have experienced brightened skin after continued use of this mask. We love that we even saw a visible difference in acne scars and dark spots.
Frank Body Brightening Vitamin C Mask is available for S$46 as part of the Vitamin Sea Skincare Kit on Sephora.sg.