They say entrepreneurship is not a skill, it's an attitude. And believe it or not, this attitude has been moulded in you from a very young age.
For many, the upbringing their Fathers have given them has brought them to see the world differently and have made an impact in their perspective and outlook in life.
We have spoken to a few Singaporean Entrepreneurs and asked them to share with us the best, most lasting advice they'd ever received from their Fathers.
1. Ariff Ziaudeen's Father: Why does it matter what they think?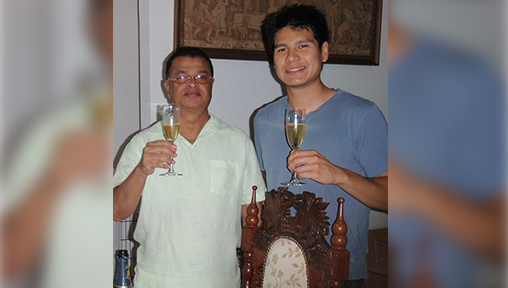 My dad was our very first investor - he supported me when I set up the company. When I first explained the business to him, he had many questions, and I sensed he had some doubts. I started to get upset and asked him "If you think this is such a bad idea, why are you supporting me?"
He didn't skip a beat and replied "Why does it matter so much what I think? If you believe it, go and do it!"
I wrote that quote "Why does it matter what they think?" on my bedroom wall when I started the company. My dad passed away in 2015. It's still written there.
As a startup founder I meet many who doubt me, our vision, or something every day. Whenever I start to feel my own doubts rising, I still hear his words.
Ariff is the founder of Chope, Asia's leading restaurant reservations platform. Founded in 2011, the company has today helped over 20 million diners instantly book at 2,500 restaurants in 8 cities across Asia.
2. Kenneth Lou's Father: If you want to do something, make sure you do it well and finish it.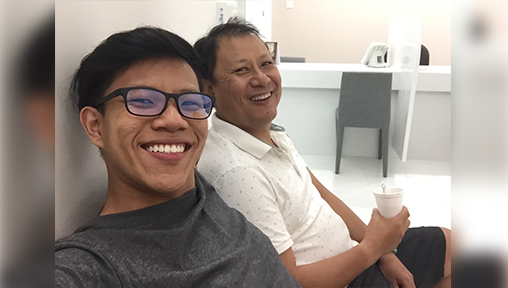 The best advice in business my dad has given me has always been around: "If you want to do something, make sure you do it well and finish it. Do not do it simply because you are tasked to... but really go all out to make it special". That has really impacted and inspired me as a young entrepreneur following in his footsteps, also as a paper trader entrepreneur with his own business,Topat Pte Ltd , which is in the paper trade for over decades.
Also, he has focused a lot on business relationships where I vividly remember helping him and my mum to pack christmas and Chinese new year greeting cards to be sent to his clients and suppliers. Going beyond what other people are willing to do, he has clearly instilled that into me and I believe it to be very important till today.
Kenneth is the founder of Seedly, a mobile app that serves as a personal finance management tool designed in Singapore. Launched in late 2016 and currently serving over 15,000 users in Singapore, it provides users with different bank and credit card accounts to view them in a single place by importing account balances and transactions into the app and delivering useful insights into your spending.
3. Daniel Lim's Father: Never give up when the going gets tough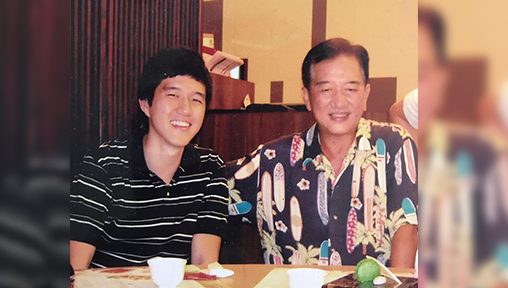 My father made sure to instill a spirit of perseverance in all that I do. He taught me to never give up even when the going gets tough and to always find the 'why' in what we do.
Reebonz was founded in 2009 and a pioneer in the luxury ecommerce industry in Singapore then. Reebonz has now grown with over 150,000 products online and ship to more than 20 countries globally. With a team of internationally-trained ateliers, they have the in-house capability to authenticate not just bags but shoes, timepieces and even jewellery.
4. Ottavio Gori's Father: Honesty and ethics at any cost shall always be the first rule of your professional life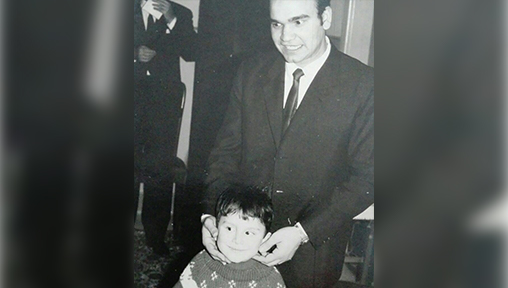 My father was an expat for Alitalia, an Italian airliner, his best professional advice to me was: 'Honesty and ethics at any cost shall always be the first rule of your professional life, this will make you invincible'. True enough, I did follow this rule all my life and, even though sometimes looking at others' actions it made me doubt this practice. I must say it helped me as a professional but especially as an entrepreneur. Today, I can proudly state that whatever I created and developed was never at the expense of anybody (not even my competitors) or against my principles. It definitely got me to 'lose' some opportunities, but - yes - he was right: I have been invincible. Money comes and go, reputation and conscience are what define you towards yourself and others.
Ottavio is a serial restaurateur. He is part of GGR holding which runs restaurants such as Gunther's, Brotzeit and The Terminal. He is also the co-founder of one of Singapore's most authentic Italian restaurants, Ricciotti.