Vanilla Luxury: Tell us about yourself.
Bally Singh: I was born in the Midlands of the UK to average Sikh parents and have three younger sisters. School was boring for me; by 12 or 13 I thought I had learnt enough to make my own way with the ideas I had. I worked firstly for my father's clothing company, travelling between UK and Germany with him; rather than the clothing industry I was learning how to conduct business.
By 18, I had my enterprises and was making my own money separately from the family business. Since then, I have lived in America, the UAE, Spain, Portugal, India and started and sold a number of companies, always keeping close contact with my family back home and trying to keep in mind the lessons I was taught in those first years by my father.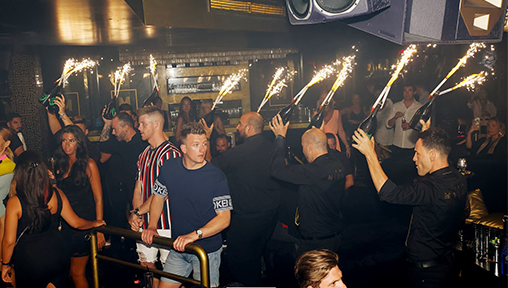 Vanilla Luxury: What is The Rich List all about?
Bally Singh: It is a simple concept, but very few companies manage to pull it off consistently. We like to call it 'Party in Luxury' where we take the average party or nightclub and add an element of luxury which our clients have come to expect. It could be a festival where our clients don't want to sleep in tents in a field but still want to experience the acts and environment; so, we make that happen!
On the flip side, maybe an event is too fancy. For example, the F1 at high-end Paddock Club doesn't have enough of a party atmosphere; so for that type of event, we add the party to the existing luxury.  We are always looking for my events or experiences to add our special Rich List flair to.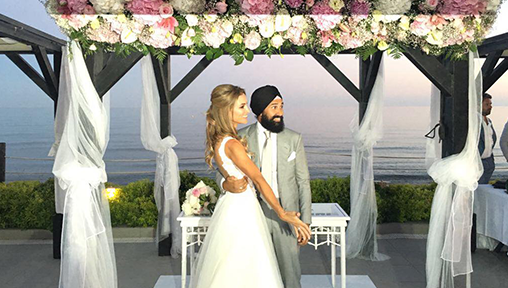 Vanilla Luxury: Why have you settled down in Marbella, Spain?
Bally Singh: I have lived in many countries around the world and all of them have certain things that I love; the people, the weather, the opportunities, but for me, Spain has the best combination of all of these things. Also, it is the home of my amazing wife.
Spain offers such diversity within its borders and where I live in particular, there is a special quality of change. During the summer, it is a bustling holiday destination with people from all over Europe and the Middle East but come winter, the weather cools down and the holidaymakers leave, and it returns to feeling like a small village.
Vanilla Luxury: Who are some of the celebs in your back pocket?
Bally Singh: I have built friendships over the years with a number of different celebrities. The only difficulty is that due to the nature of their and my work, we hardly get to see each other. It takes a huge amount of effort to keep in touch. A couple of celebs who I have remained very close with are Eric Morillo and Trey Songz but there are many many more that I can call and have a chat with whenever I want.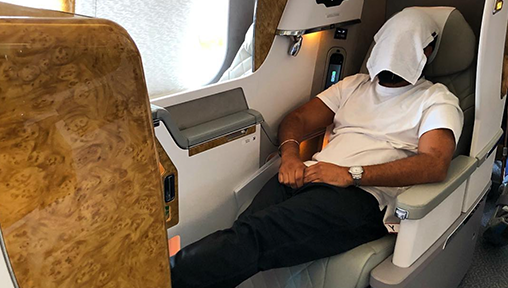 Vanilla Luxury: What is the craziest thing you've ever done?
Bally Singh: I don't really get up to anything crazy other than for work. For myself, any downtime is used relaxing at home with my family. The craziest thing I've ever done for work happened when I was living in LA and my client needed to get to Germany, so we rented a Private Jet from LA to Germany and when I arrived I left the client and needed to get to Nice for another client. French air traffic control was on strike so I was out of luck. I met 2 other travellers at the airport in the same problem and we all rented a car together and took turns driving it through the night over mountains nonstop to make it to Nice on time.
My fun didn't stop there; I needed to be back in Germany almost immediately so I got a friend of mine who owns a yacht in Nice to take me along the coast to Genoa in Italy and I flew back to Germany from there where the private jet was waiting to go back to LA. All of that within 48hrs. I had travelled by land, sea and air, all with no sleep!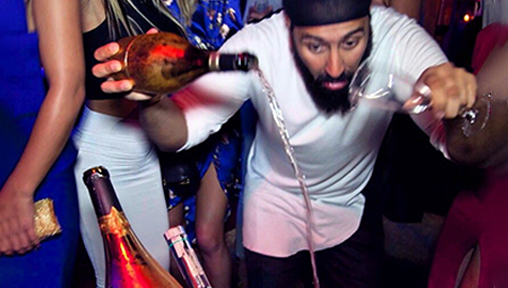 Vanilla Luxury: Share with us something most people don't know about you.
Bally Singh: Most people wouldn't know that I don't drink! Most people see the bottles being sprayed at the nightclubs and think I must be drunk every night but I have never tasted a drop of alcohol. All the bottles and sprays are part of the party we provide. Also, I am obviously a much better host and am able to run the events more competently sober!