Holidays are hard work, especially when it comes to looking good! From ensuring your skin is stress free to getting that glow on, there's a lot that goes into fabulous selfies and insta-worthy photos while on vacation.
This holiday, look your very best with these convenient and effective beauty treatments.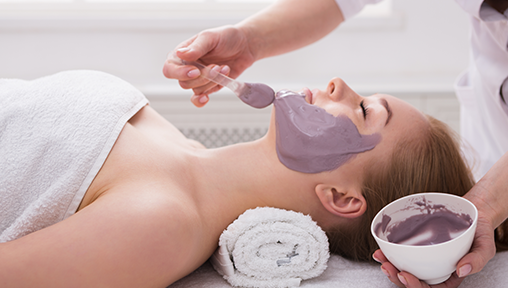 Ready to shine this holiday? Consider the Premium Illuminating Facial Treatment at award-winning, My Cozy Room Boutique Spa.
The signature facial focuses on treating dehydrated and unbalanced skin, restoring it to a healthy and luminous state. Working with a combination of luxurious plant- derived products in their richest form, the treatment helps uneven complexions achieve remarkable radiance and clarity. With an extensive use of products from BABOR, Germany's no. 1 skincare brand; the facial is customisable to skin concerns such as acne, congested pores, pigmentation and sensitive skin.
Known for their almost pain-free extractions, this facial is sure to clear your pores — giving you that smooth, radiant look in your selfies without the need for beauty filters of sorts. The final step of the facial is pure bliss! Enriched with natural ingredients, a luxurious alginate peel-off mask is applied to your face, covering your eyes, lips and neck. The use of this almost magical, antioxidant face mask helps to strengthen collagen fibers in your skin, reducing wrinkles and increasing elasticity, leaving your complexion with that luminous glow from within. Truly the perfect pick-me-up for your skin, before and even after your getaway!
My Cozy Room Boutique Spa. 56A Cairnhill Road (behind Orchard Paragon Shopping Centre), Singapore 229667. Phone +65 6732 0030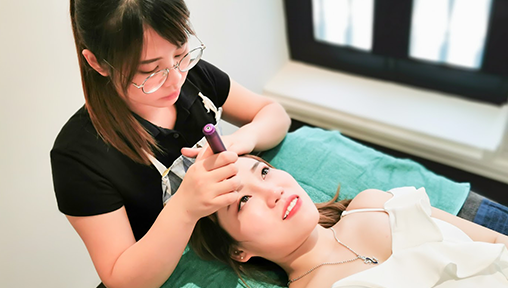 A word of advise - resist the urge to go for a laser facial or a deep chemical peel before a holiday. With serious down time involved, these treatments are best saved for days when you don't have anything on your calendar. Opt-in for a minimally invasive therapy like Microneedling at Wellaholic. A Collagen induction therapy that helps reduce the appearance of acne scars and stretch marks, Wellaholic's Microneedling is a safe and effective aesthetic treatment that promises quick post-treatment recovery. The process is pretty simple too. Microneedling injects tiny needles (up to 36 at a time) into the skin to create micro channels. This ensures that the old layer of your skin is replaced by new collagen or skin which is free of any spots or marks. You can also add three different serums including one with Hyaluronic acid, to help achieve your target skin condition and improve post-treatment care.
Gentler on skin than other surgical or chemical peel treatments, this is perhaps the go-to skin enhancer for boosting the production of collagen and removing scars - perfect for that all holiday glow.
Any beauty regime works best if you are consistent. Maintain that glow after your holidays too by signing up for Wellaholic's popular packages. Easy on the pocket and gentle on your skin - what's not to love!
Wellaholic, Multiple locations island-wide. Hotline (+65) 8181 1814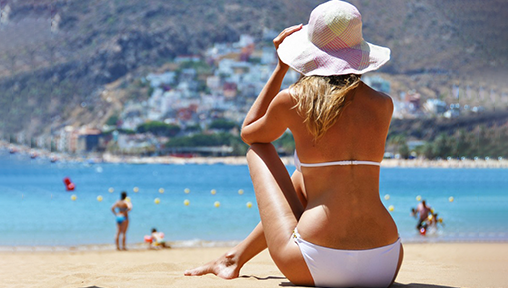 Nothing shouts holiday more than a gorgeous tan, especially when it's this convenient to get one! Strut straight into vacay-mode with a glowing Tan from Tan at Home - Singapore's premier mobile spray Tan service. Experts on the right colour for your skin tone, (one certainly doesn't suit all), Tan at Home use premier tanning products that will blend perfectly with your shade of cool. So, whether you are male or female, Caucasian or Asian, they create the perfect sun-kissed look you want.
Worried about the weather in the tropics? Tan at Home's products also ensure a natural, bronzed appearance, and one that will withstand Asia's humid climate. We can't get over how convenient the service is! At your home, office, hotel or their studio, the trained technicians at Tan at Home will leave you looking like a bronzed dream, regardless of location.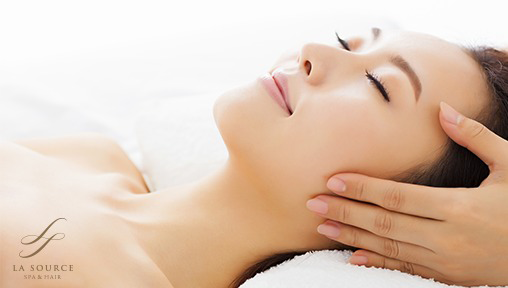 A specialised pre-holiday facial cleansing before flying off could save you the stress and trouble of taking special care of your skin while you're supposed to be relaxing. Award-winning La Purifier at La Source Spa is a facial dedicated to the deep cleansing and detoxification of the skin. City dwellers tend to have higher exposure to dirt, smoke and toxins which can lead to a build up in your pores, causing dull and blemished skin.
La Purifier extracts these impurities without disrupting the skin's delicate balance and protects your skin from harsh elements like pollutants and UV rays. In addition, the gentle facial massage stimulates the skin's natural production of collagen and blood for glowing, youthful looking skin. La Source Spa uses natural ingredients to bring out your natural beauty just in time for your holiday!
La Source Spa, 15 Scotts Road, Thong Teck Building  #01-03/04 Singapore 228218
Call (+65) 6732 1318 or email Info@lasource.com.sg to make an appointment.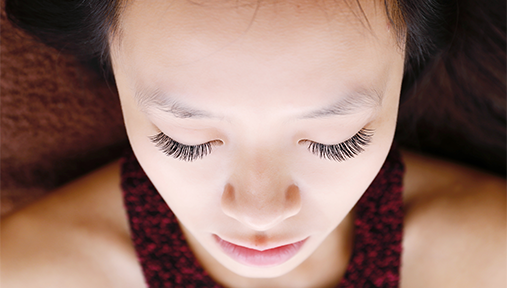 Ditch your eyeliner and mascara this holiday, with the help of eyelash extensions. Working with only highly-trained eyelash specialists, Highbrow offer a range of eyelash extensions to cater to the needs of their customers. So, whether its a Lash by Lash technique, voluminous Sexy Lash or Colour Lash you are looking for, the team here can help you decide what would suit you and your lifestyle the most.
If you prefer thick lashes with an eyeliner effect, make sure to ask about their popular extension type, the Cirrus Lash. Cirrus lashes use volumeless, soft single lashes that attach three to six strands onto your natural eyelash - giving it a volumizing and mild-dramatic effect. Holiday diva or effortlessly chic, these lash extensions have certainly got you vacay-ready!
Highbrow, Star Vista, Capitol Piazza and Parkway Parade.