Is post-pregnancy hair fall bringing you down? Between managing the stress of a newborn, sleepless nights, and recovering from giving birth, you shouldn't have to worry about hair loss too! 
Unfortunately, hair loss after pregnancy is very real and can affect most women. The good news is that this temporary loss is your body's way of going back to how it was, pre-pregnancy. And, the more care you take of your hair and scalp at this stage, the higher the chances you'll have luscious re-growth once the cycle is over.
Today, we take a look at some of the best shampoos and hair care products in Singapore that can help with postnatal hair loss - these products are specifically designed to counter hair fall and provide necessary nutrition to your scalp and hair*.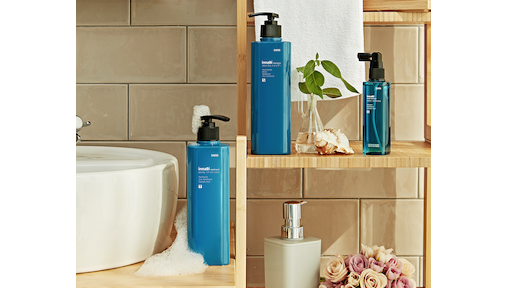 We are certain you have been checking ingredients closely, now that you are a new mum! Similarly, make sure to choose your shampoo with care, so it contains nourishing ingredients for your scalp and hair but also comes without any notorious toxins. 
SMIB's products are free from 23 harmful ingredients and contain protein and marine complexes such as Niacinamide and Biotin, which keep hair silky and smooth. Additionally, SMIB's Coral Calcium Shampoo maintains a healthy scalp and relieves itching caused by inflammation. It forms a skin barrier to protect your scalp and by keeping your scalp healthy, it prevents consequent hair loss effectively.
Want only the best for your hair? If you want a top postnatal hair loss treatment, we highly recommend investing in the entire SMIB Hair Regrowth Set. This best-selling set comes with SMIB's shampoo, Calcium Treatment, a groundbreaking Plasma Scalp Massager and their Coral Calcium Hair Essence. A clinical test report showed that when used together as a complete set, SMIB's hair loss shampoo and products helped to soothe the scalp, reduce the number of missing hair, improve scalp elasticity and increase tensile strength. 
The Plasma Scalp Massager incorporates Plasma Technology and has been tested to help improve scalp health, prevent hair loss and has several other benefits, including that of better sleep! 
What's more, SMIB has sold over a million of its affordable hair regrowth treatment sets, in Korea and around the world! Quality formulations that are built for hair regrowth - what's not to love!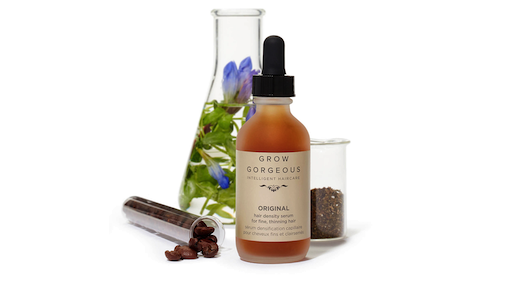 For a visibly thicker, fuller, and denser-looking mane to combat postnatal hair loss, using a serum that promotes hair growth can be useful.
In just a few weeks after using, the concentrated Grow Gorgeous Hair Growth Serum promises to amp up the volume of thin, flat, and limp tresses with a cocktail of intelligent haircare ingredients.
An energizing blend of Caffeine, organic Pea Sprout extract, and Chinese Skullcap work in synergy to stimulate the scalp and 'wake up' the roots, while Hyaluronic Acid moisturizes and smoothens hair's fibers for a silky-soft finish. With continued use, you should notice visibly thicker, fuller, and more voluminous tresses.
This hair serum is free from all nasties including parabens, sulphates, silicones, phthalates, and mineral oil. It is also vegan and gluten-free.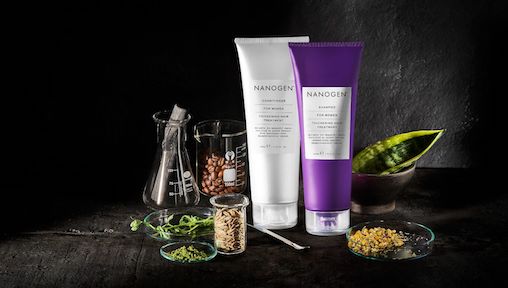 Say goodbye to postnatal hair loss with Nanogen's hair thickening shampoo which aims to give your hair more volume. The shampoo gently cleanses your hair while creating an instant thickening effect from the very first wash. Formulated with aloe and chamomile, this soothing shampoo will also help reduce scalp irritation compared with harsh shampoos.
Enriched with Glycerin and Panthenol, the formula drenches hair in vital hydration without weighting tresses down, whilst the brand's patented Hair Growth Factor complex works to rejuvenate hair follicles to promote healthy growth and maintain hair anchoring. Resilience-boosting thanks to Keratin, the 7-in-1 treatment unleashes the potent antioxidant powers of Green Tea extract to defend against harmful external stressors that cause damage.
Finally, prebiotic Beta Glucan deeply nourishes and rebalances the scalp's natural microbiome, whilst Salicylic Acid performs a gentle chemical exfoliation to ward off itchiness and flakiness caused by pore-clogging sebum and product build-up. Your hair will be left instantly revitalised with a silky-soft and smooth texture and visibly boosted shine and overall health.
Of course, the shampoo is free from parabens and SLS/SLES, as well as being cruelty-free.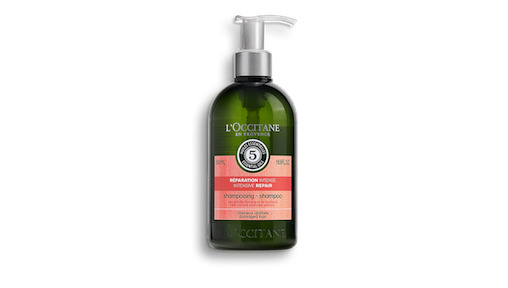 With its gel texture, this shampoo can help with postnatal hair loss by repairing and strengthening dry, brittle and damaged hair. From root to tip, the hair fibre seems strengthened. This shampoo also prevents split-ends.
The new shampoo formula contains a repairing complex with a blend of essential oils, composed of Angelica, with anti-breakage patented efficacy.
The cocktail of 5 essential oils (ylang-ylang, sweet orange, lavender, geranium, and angelica) promises a pleasant sensory experience, while the exquisite scent awakens the senses.
The Provitamin B5 is known for its repairing properties, and it preserves the natural moisture of the skin and hair.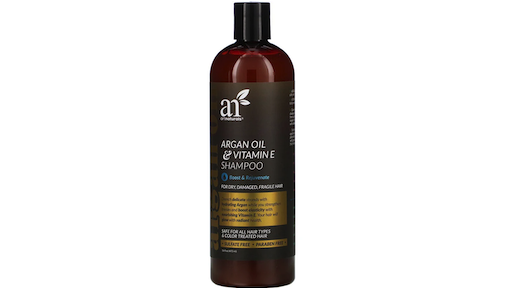 A shampoo to stimulate the scalp and regenerate hair as a solution for postnatal hair loss? A major cause of hair loss is the body's production of "dihydrotestosterone," or DHT. This causes hair loss by cutting off the blood supply to hair follicles. ArtNaturals Shampoo and Conditioner Hair Growth Therapy contains multiple DHT blockers, proteins, botanical oils and extracts to stimulate the scalp and prevent hair loss.
Infused with regenerative Argan Oil, Aloe Vera, White Willow Bark, Burdock Root, Rosemary, and Thyme, this shampoo moisturises and soothes hair for increased volume, texture and shine. Artnaturals' Argan Oil Shampoo Hair Therapy is a natural, safe alternative to expensive hair replacement procedures.
This shampoo is non-GMO, hypoallergenic, sulfate-free and paraben-free providing the safest and most natural therapeutic hair growth shampoo set on the market.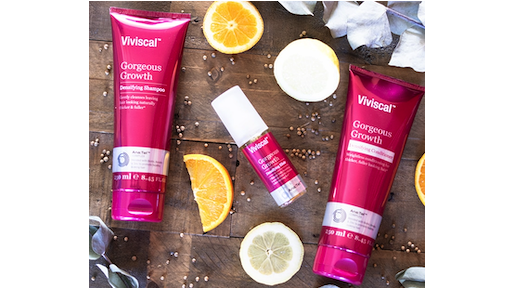 Viviscal understands the science of healthy hair growth from the inside and outside. 9 out of 10 consumers said their hair was thicker and fuller looking after just 1 week of using the Viviscal Gorgeous Growth Range.
Viviscal Densifying Shampoo gently cleanses leaving hair looking naturally thicker, fuller and gorgeous. 77% of consumers agree that Viviscal shampoo left their hair feeling smoother after just one use.
This densifying shampoo could be your answer to postnatal hair loss.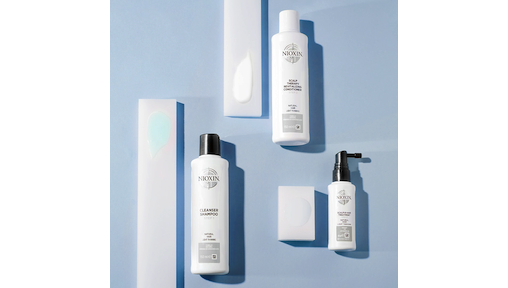 This award-winning shampoo just might be the thing you need to reverse postnatal hair loss. Nioxin System 1 Hair Care Kit amplifies hair texture, protects hair against breakage, and strengthens the hair while refreshing the scalp and delivering a healthy shine to natural hair with light thinning.
This complete professional thickening hair treatment helps remove follicle-clogging sebum, fatty acids and environmental residues from the scalp and hair. The shampoo also increases the fullness of each hair strand, thus increasing hair volume.
For best results, simply massage the Cleanser Shampoo to hair and scalp, and rinse. Follow that by applying the Scalp Therapy Conditioner from scalp to ends, and rinse. Finally, shake the Scalp & Hair Treatment, apply to the scalp, and leave on.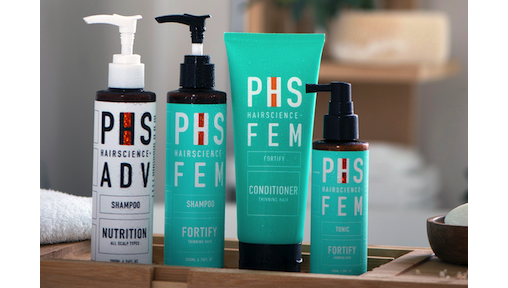 PHS HAIRSCIENCE's FEM range is proven to prevent and reduce female hair loss while promoting healthy, natural hair growth
PHS HAIRSCIENCE gets a ton of DMs on their social media on which range is the best for postnatal hair loss and the answer is their award-winning FEM Fortify Daily Regime range. Consisting of four essential products to help restore scalp health and visibly help to reduce hair fall. Do these 3 simple steps – Double Cleanse, Moisturise and Treat, every day to control, manage and prevent hair loss and thinning.
The FEM Fortify Shampoo is specially formulated for women with mild hair loss and hair thinning concerns, containing active ingredients that provide the scalp around the hair follicles with essential nutrients and optimal health to control hair thinning, resulting in strengthened, healthy hair growth. 
The FEM Fortify Conditioner is a rich daily hydrator that helps to reduce hair fall by strengthening hair fibres and preventing breakage. It smoothes hair cuticles for brilliant shine and lasting softness.
The FEM Fortify Hair Tonic delivers vital nutrients to nourish and strengthen hair roots, thus reducing hair fall significantly. Hair follicles are reinvigorated to support a healthy scalp and natural hair growth, helping to lengthen hair life span and reduce hair loss. It also has anti-inflammatory and anti-bacterial properties for improved scalp health.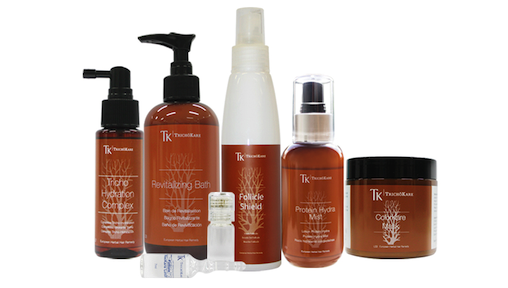 TrichoKare products address postnatal hair loss concerns by leveraging on the healing abilities of natural European herbs. Using the advanced formula and revolutionary technology, TrichoKare's Premium Herbal Hair Remedies are specially formulated by professional herbalists and validated by Trichologists.
The TK Trichokare HomeKare Bundle is a list of their most popular products, all in one bundle! Exclusively sold at their outlets, the bundle is customised based on your hair and scalp conditions. These products can promote hair growth through regular maintenance so time to incorporate them into your hair care routine.
A hair conditioner is an important product that leaves your mane soft, smooth, and tangle-free. The brand offers a complete care conditioner that protects hair and helps it resist environmental aggression. It is packed with antioxidant properties of herbs that improve hair health, shine, and moisture levels. Hair conditioners help balance the pH levels in your hair and also prevent breakage. If you want a product that can moisturise hair and restore hydration, black shine from the brand is a good option.
This product also contains a variety of vitamins and proteins that keep your hair looking healthy and bouncy. You can use it on a regular basis to make your hair more manageable.
*Always check with your doctor if you are breastfeeding before trying any new products or starting any new treatments.