Seeking the best anti-ageing serum in Singapore? As we grow older, the loss of collagen and elastin in the skin results in sagging, wrinkles and fine lines. Predictably, other functions of the skin also begin to decline leaving the skin's barrier prone to increased dryness and pigmentation. 
Face serums and particularly anti-ageing ones, give a boost to your skin's collagen and help plump out wrinkles and fine lines. These concentrated drops of goodness are made of very small molecules(so your skin absorbs them quickly) and contain higher concentrations of active ingredients – that can brighten, hydrate, firm or plump the complexion. 
Which anti-ageing serum should you buy? We've listed some of the best serums in Singapore that will lift, reduce dark spots, and smoothen-out wrinkles to give you healthy-looking skin the year through. 
Best Anti-Ageing Serums To Buy in Singapore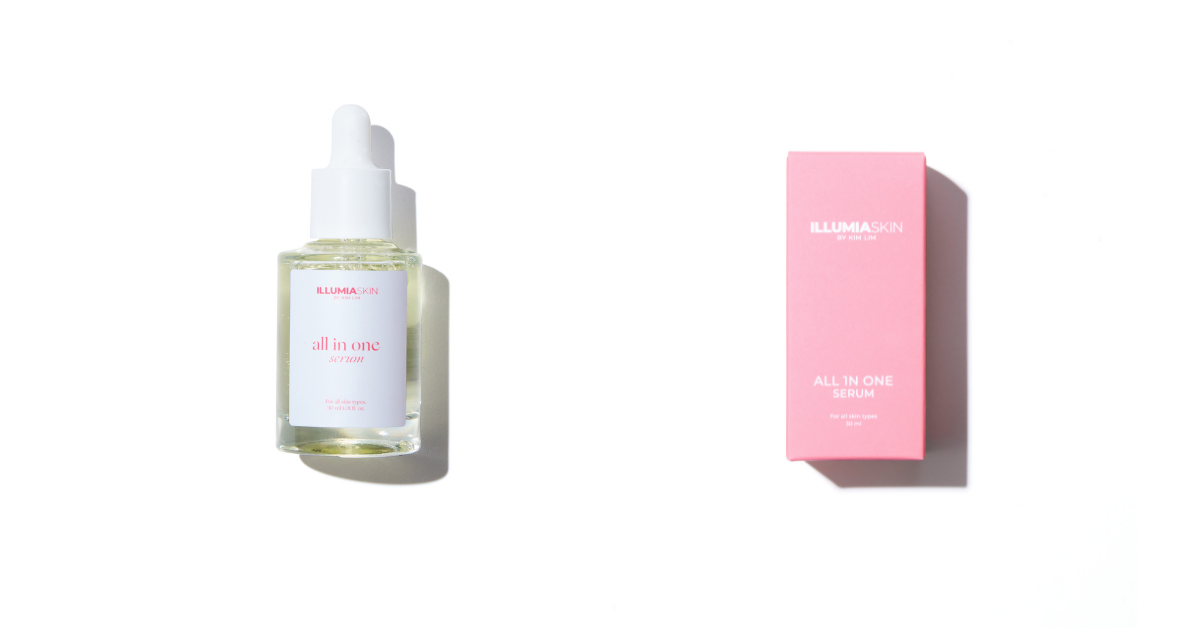 Designed with on-the-go individuals in mind, ILLUMIASKIN's latest serum comes power-packed with skin-loving ingredients to tackle several skincare concerns in one go. 
Keeping things simple, this serum takes away the pain of using multiple skincare products and gives you brightening, soothing, plumping and protecting abilities, for an overall healthier-looking complexion.
Inspired by founder, Kim Lim's hectic lifestyle, the ALL 1N ONE product range is created to provide busy urbanites with a streamlined approach to skincare. Formulated with Korean skincare experts, the range is dermatologically-tested and contains high-quality ingredients that are gentle, efficacious and suitable for every skin type. 
ILLUMIASKIN's ALL 1N ONE Serum's key ingredients include Niacinamide to counter dullness and regulate sebum production. It also works to strengthen the skin's barrier function thereby reducing redness. 
Adenosine soothes and restores the skin as well as reduces the appearance of fine lines and wrinkles. Hydration super star Hyaluronic Acid locks in moisture to give plump and dewy skin. There's even Polygonum cuspidatum root extract that boasts antioxidant properties to enhance skin radiance and Centella asiatica (CICA) extract to calm inflammation and speed up the skin's natural healing process. 
Skin-loving ingredients for all the skin-pampering you deserve - this one's a keeper!
Why we love it: When you need all things nice in one bottle, the ALL 1N ONE Serum is a fab addition to make to your dresser. Apply day and night and you'll wake up to beautiful skin, slowly but surely!
The 30ml ILLUMIASKIN ALL 1N ONE Serum retails at S$69, and is available at illumiaTherapeutics Wheelock Place, illumia Therapeutics Nex, and illumia e-store.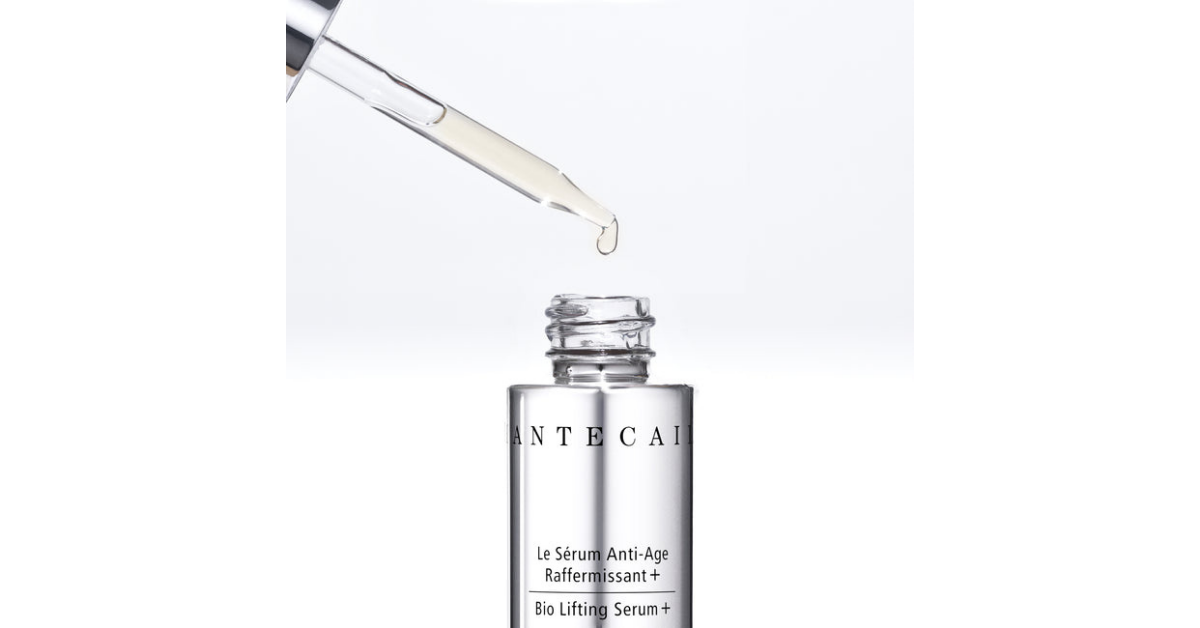 The Chantecaille Bio Lifting Serum+ is all things luxe and effective! An innovative serum that is infused with powerful botanicals and peptides to smooth the appearance of horizontal and vertical lines. It works to hydrate, immediately lift, firm and protect against blue light pollution.  
Crafted in Switzerland with the highest quality pure botanicals, it is 86.2% natural and includes a deliciously fragrant rosewater base.
Also containing Igae Tensing, it forms an invisible film on the skin for instant tightening and smoothing. There's also caffeine-free coffee stem cell extract to visibly plump and hydrate the skin, making it look more supple and youthful. As one of the best anti-ageing serums in Singapore, it will soften your skin and notably lighten the appearance of frown lines, marionette lines and nasogenial folds. And the stunning dropper bottle makes for a great addition to any dresser - don't let us keep you! 
Why we love it: You know that look of freshness the morning after? Chantecaille's Bio Lifting Serum+ is that magic serum you WANT in your life - yes, despite the price point!
CHANTECAILLE Bio Lifting Serum+ is available for S$460 at TANGS at Tangs Plaza and Takashimaya Department Store.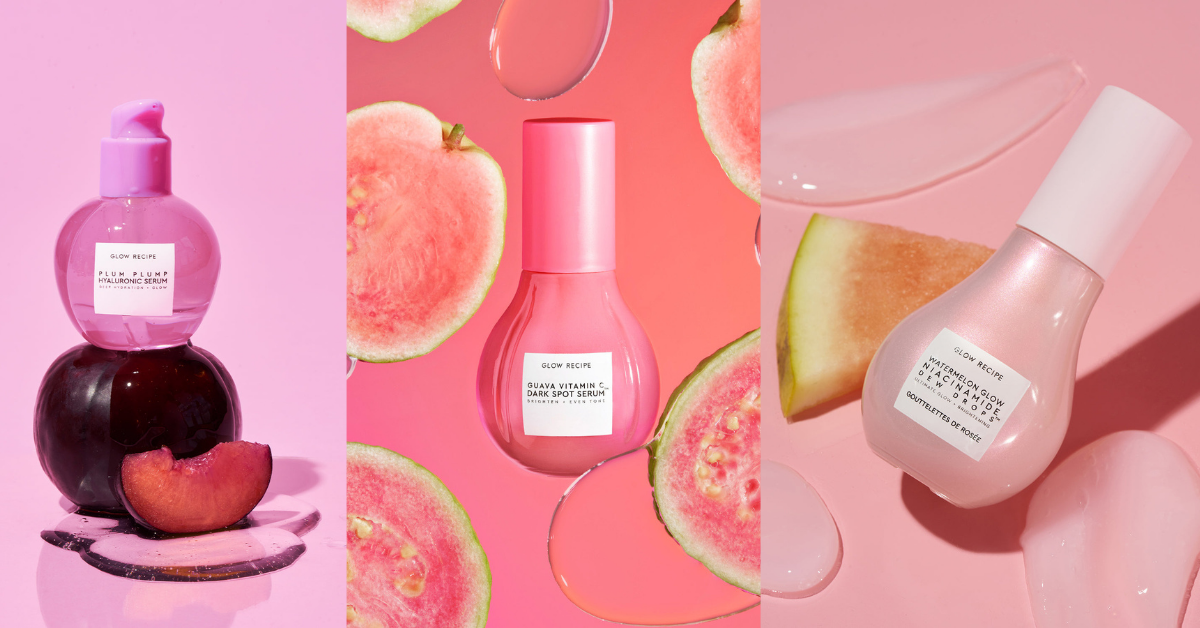 Can Glow Recipe do no wrong? We have been raving about Glow Recipe products since their launch in Singapore and these lush pots of goodness just keep getting better! Their clean, fruit-powered skincare is designed to help bring out your inner glow, no matter your age, gender or skin type! 
For the best in anti-ageing serums turn to 3 powerhouses by the brand. The Plum Plump Hyaluronic Serum deserves all of its rave reviews and accolades. Watch as it plumps your skin by filling each layer with intense hydration. A silky, gel-like texture, it comes infused with juicy plum and 5 molecular weights of next-gen hyaluronic acid to fill each skin layer with hydration. Add vegan collagen and vegan silk protein to the mix and you have a lightweight, oil-free serum that deeply hydrates and reduces the appearance of fine lines. 
For dark spots and brightening turn to the clinically advanced Guava Vitamin C Dark Spot Serum, a potent brightening serum that treats and prevents dark spots with 5 forms of vitamin C. As with other Glow Recipe products this anti-ageing serum comes with guava delivering clinically-effective ingredients in a stable formula. 
There are also tranexamic and ferulic acids for glowing, even-toned skin. Non-sticky gel formulation means it works great in Singapore's weather and will leave behind a radiant glow! 
Speaking of glow, if you need a dewy complexion and a serum for all skin types, give the Watermelon Glow Niacinamide a shot. Formulated without mica, glitter, or pearls, this first of its kind highlighting skincare + makeup hybrid helps visibly brighten skin and delivers an effortless glow. Over time, you can look forward to reduced hyperpigmentation without irritation. Use as a daily hydrating serum or as the last step of your skincare routine for that instantly, stunning gloss! 
Why we love it: Superfoods, super-charged ingredients and something for all skin types. Whether you are after brightening your skin or just pumping that extra dose of hydration, there's a Glow Recipe anti-ageing serum with your name on it.
All your favourite Glow Recipe serums are available at Sephora.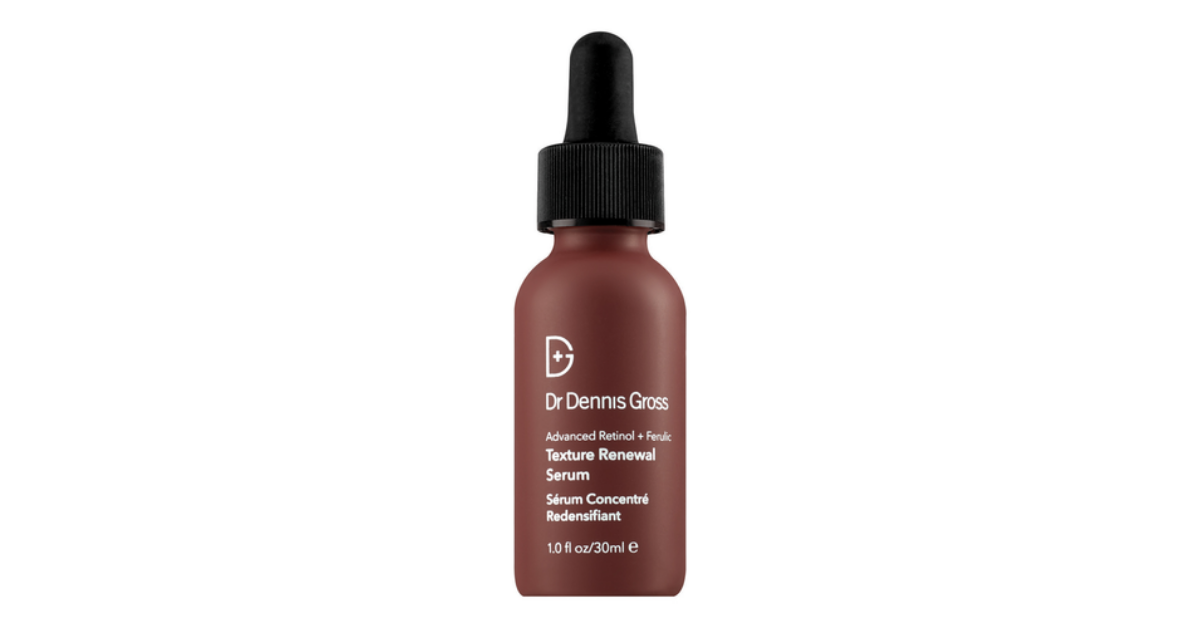 Bring the dermatologist home with Dr. Dennis Gross Advanced Retinol + Ferulic Texture Renewal Serum. A daily complexion-renewing serum powered by Phyto-Retinol Blend™ it is designed to reduce the look of blemishes and visibly smooth fine lines for a clear, even complexion.
Containing a barrel-load of powerful ingredients, this anti-ageing serum features retinol, bakuchiol, rambutan, and ferulic acid that work synergistically to smooth texture, visibly reduce blemishes and increase radiance. Don't worry, there's ample hydration in here too! Super hydrators like squalane and hyaluronic acid help prevent water loss and boost hydration.
A unique dropper allows for precise dosage of product with each use. You can even use it in the daytime! The serum's gentle retinol formulation means it can be used as your AM or PM product as is ideal for first-time retinol users.
Bonus points for saving fellow oily-skinned souls! The trans-retinol and encapsulated retinol in this multi-tasking anti-ageing serum inhibits the overproduction of blemish-causing sebum.
Users state less oily skin with no irritation in just 1 week of application!
Why we love it: A visit to the derm without actually getting into your car - the Dr. Dennis Gross Advanced Retinol + Ferulic Texture Renewal Serum is all things anti-ageing in one single bottle. Use sparingly to start with and slowly build up as your skin adjusts to its new BFF - Retinol!
Dr. Dennis Gross Advanced Retinol+Ferulic Texture Renewal Serum retails for S$108 on Sephora.sg.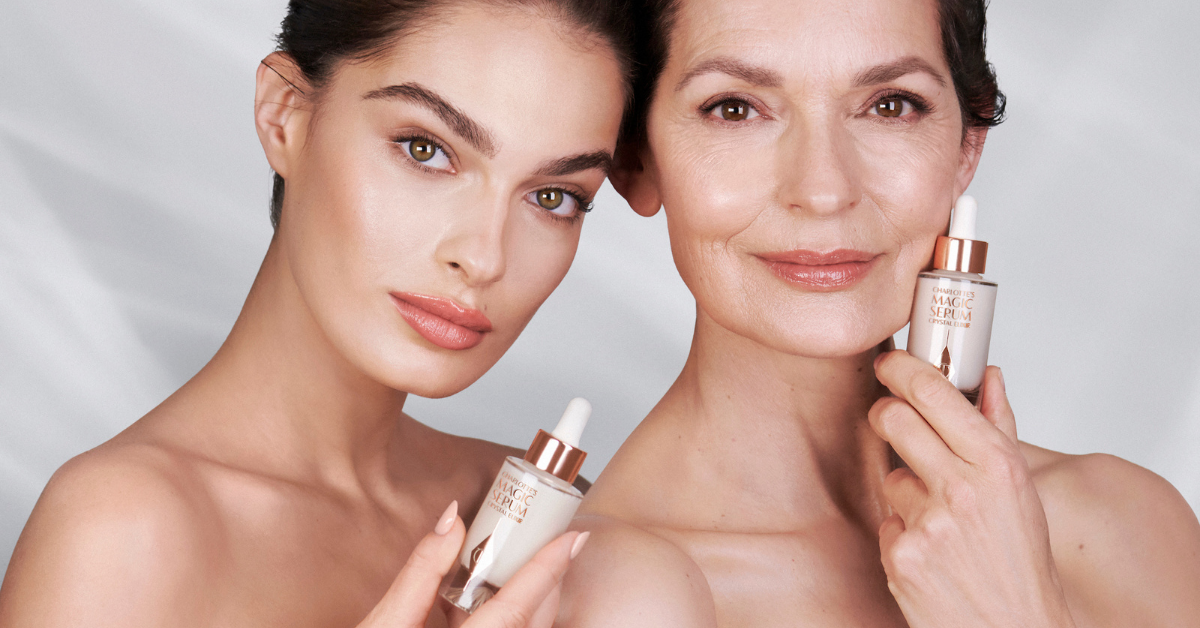 Charlotte Tilbury's Magic Serum Crystal Elixir is the science you need for glowing, hydrated and youthful-looking skin! The supercharged, crystal-infused formula has been designed with expert scientists and globally renowned facialists to address the most universal skin concerns and deliver clinically tested, visible results.
The potent serum comes concentrated with 20% skincare ingredients for brighter, even-looking skin, intense hydration, and reduction of fine lines and wrinkles. It contains the legendary Tilbury Magic 8 complex, along with other scientific ingredients and plant adaptogens for radiance, better texture and skin resilience. 
What are these power ingredients? Boasting a unique blend of two peptides designed to visibly reduce the appearance of fine lines while leaving you with plumper, younger-looking skin. It also comes with Golden Vitamin C, which is bound to gold for added stability and enhanced penetration into the skin. Polyglutamic Acid is derived from soybeans and comes with 4 times the hydrating power of Hyaluronic Acid! The result is a water-locking film over the complexion to retain moisture in the skin. 
That's not all! Inspired by holistic wellbeing and the healing frequency of light and energy, Charlotte's Magic Serum Crystal Elixir is infused with a crystal complex of moonstone, ruby, rose quartz, crystal quartz and amethyst. This cocktail of powdered crystals is believed to bring about a feeling of calmness and peace, passion, love, purity, and empowerment.
Why we love it: Skincare that makes you glow from within - sounds like a keeper! Having been fans of Charlotte's Magic Cream for years now, we are so glad to be adding this Crystal charged Elixir to our routine too.
Charlotte's Magic Serum Crystal Elixir is available for S$150 for 30ml at Sephora.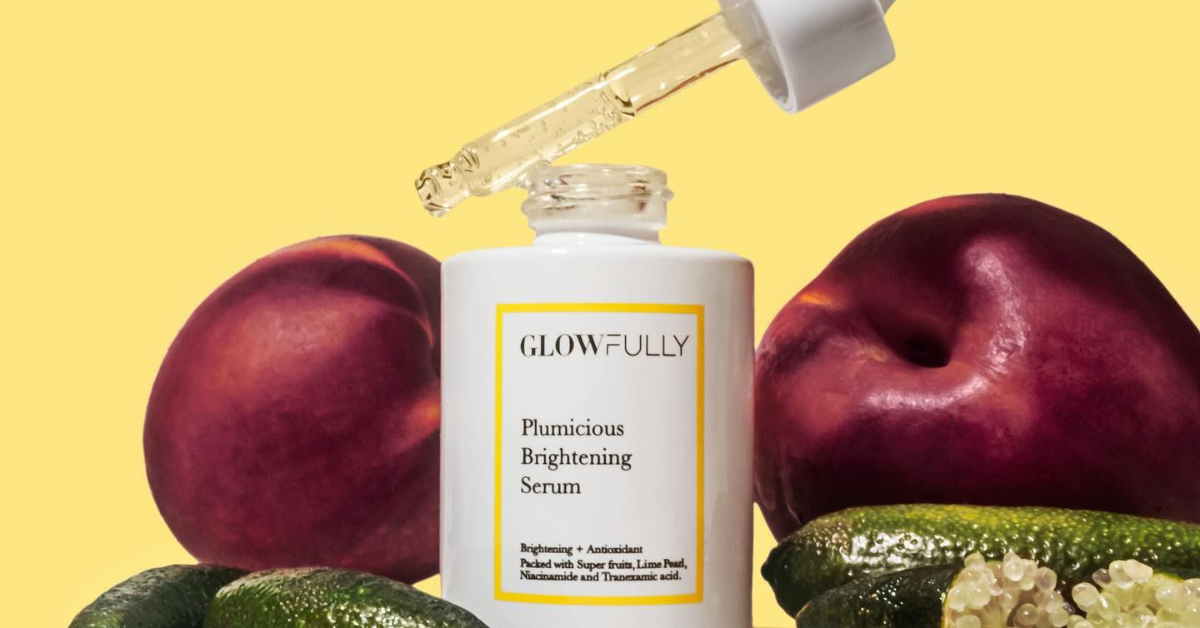 Local skincare hero Glowfully makes some of our favourite skincare products suitable for Singapore's tropical climate as well as for sensitive skin types. They've now added a new anti-ageing serum to their lineup that promises all things radiant and gorgeous!
The Glowlfully Plumicious Brightening Serum is an intensive, fast-absorbing formula that rejuvenates dull and tired skin to showcase a brighter, more radiant complexion.
Containing 3 superfruits - Kakadu Plum, Illawarra Plum and Burdekin Plum that are rich in Vitamin C and antioxidants, these help brighten dull skin and strengthen the skin's barrier.
Lagging on your sleep? If you want to achieve that well-slept-in look even though you've been skimping on sleep time, this is a must-have. Glowfully's natural AHA from Lime Pearl gently exfoliates for a brightened skin-smoothing complexion. It also contains our favourite skincare hero Niacinamide, Tranexamic Acid and Licorice, to calm redness, brighten uneven skin tones and fade dark spots over time. 
We love that it can be used across all skin types! Oil-free, silicone-free and fragrance-free, this potent formula is proven to be effective without chemically harsh whitening agents. The fluid texture rejuvenates lacklustre skin to give a translucent glow with every use!
Why we love it: Homegrown and effective - just like we love our skincare brands! Glowfully's Plumicious Brightening Serum is made with Asian skin in mind, which means that it not only works for our weather but also for our skin troubles.
Glowfully Plumicious Brightening Serum is available for S$68 on Glowfully's website.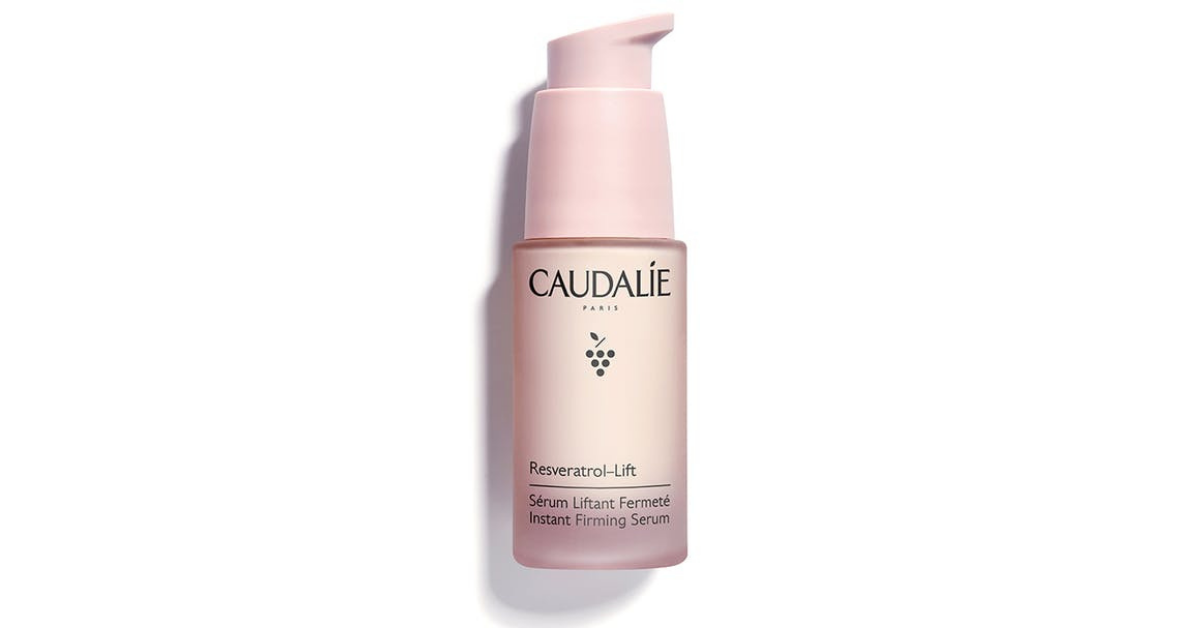 Say goodbye to droopy skin and bring back that V-shape with Caudalie's Resveratrol Lift Instant Firming Serum. Featuring an exclusive patented alliance of Resveratrol, Hyaluronic Acid And Vegan Collagen, it will leave your skin firmed and toned. Its perfect combination of olive squalane and vegetal glycerine hydrates and nourishes. The vegan collagen is 2 times more effective than retinol to visibly firm up skin. Furthermore, it comes without any of the irritation that may accompany other retinol-based anti ageing serums.
With 97% natural origins ingredients, Caudalie's Resveratrol-Lift Instant Firming Serum will leave your facial contours looking visibly smoothed. Its oil-free and silky texture means your skin will drink up all of its goodness without leaving behind any icky residue. 
Best of all, it flaunts an aromatic scent of basil, lemongrass chamomile, thyme and orange blossom - something you can look forward to with every passing day! 
Why we love it: If you love subtle, fresh aromas in your skincare, Caudalie's Resveratrol-Lift Instant Firming Serum will lift more than just your skin every day. Apply regularly for a sensorial experience and visibly smoothened skin - oil-free too!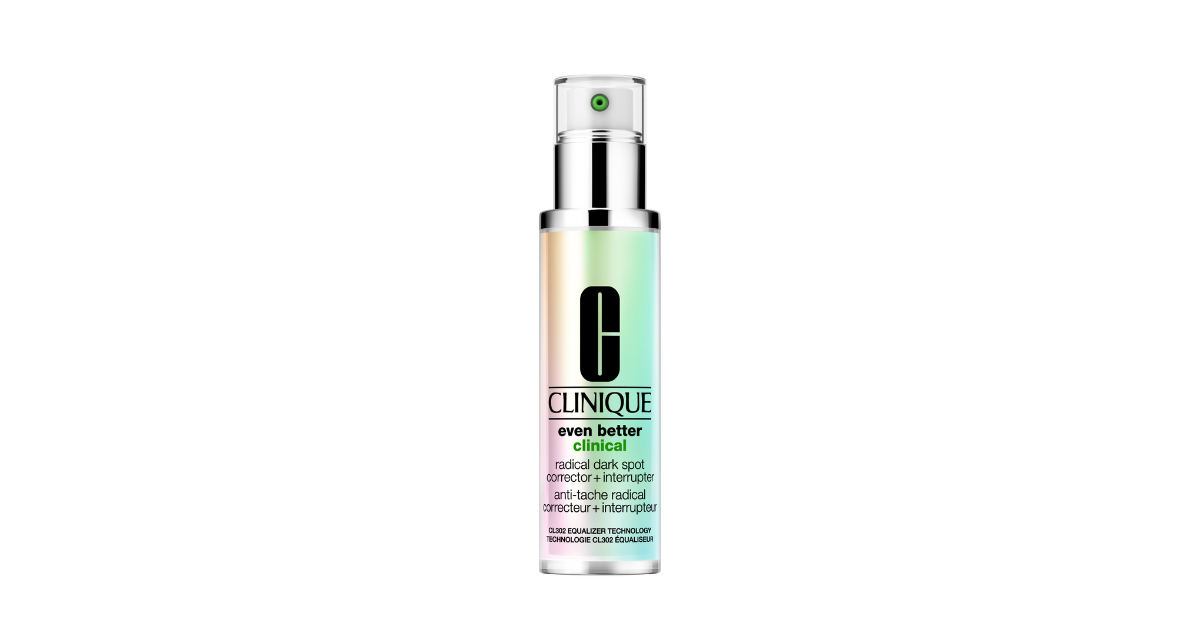 If dark spots and dull skin are your main concern, Clinique's Even Better Clinical Radical Dark Spot Corrector + Interrupter was made for visible reduction in discolouration! The brand's most powerful brightening serum yet, it contains damage eraser with concentrated CL302 Brightening Complex™ to deliver dramatic brightening results. Safe and gentle for all skin types, you will find that the serum quells redness from irritation that can trigger new spots or worsen any existing ones.
The clinical-strength serum comes with an Interrupter Complex, a blend of anti-irritants and soothing botanicals to stop any damage caused by environmental aggressors that can trigger future pigmentation. This cocktail contains Gyokuro (camellia sinensis leaf) extract, a green tea harvested with a special method in Japan that soothes irritation. 
Rice bran extract, is a potent and anti-irritant that helps prevent the look of dark spots by guarding your skin against free radicals. Best of all, there are no parabens, SLS, SLES, sulfates, fragrances or phthalates.  
Why we love it: Made of visible reduction in discolouration, this is Clinique's most powerful brightening serum yet! We adore that it fades current spots and marks but also the protection the serum gives against future pigmentation. 
Clinique Even Better Clinical™ Radical Dark Spot Corrector + Interrupter retails at S$150 for 50ml at Sephora.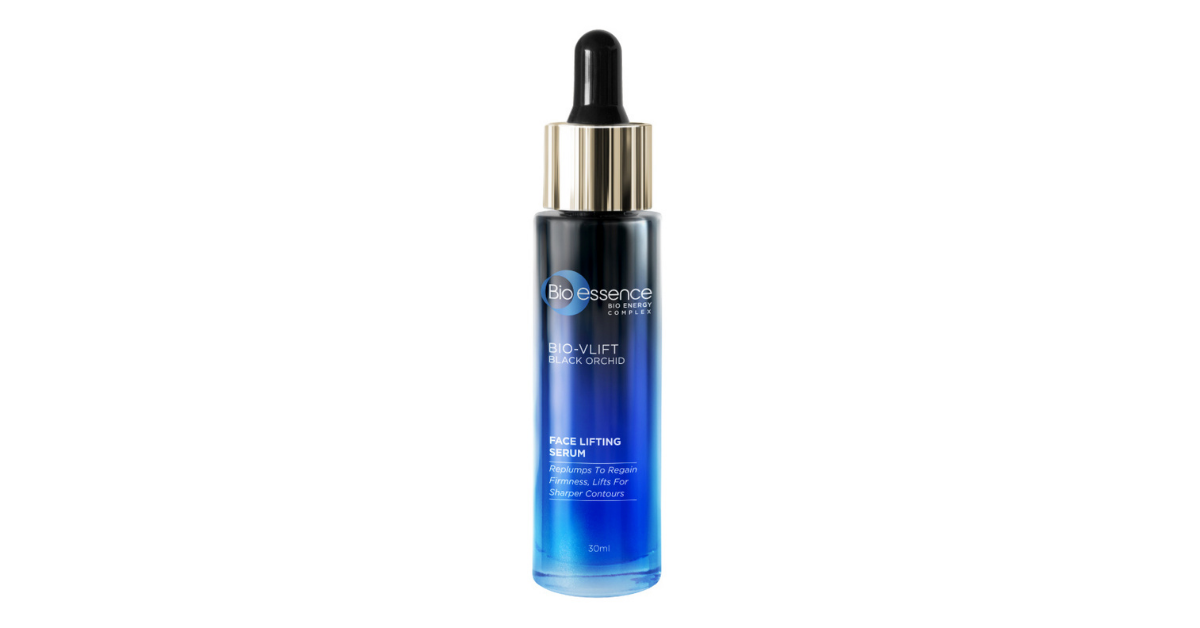 After a V-shaped face sans the needles? Bio-essence Bio-VLift Face Lifting Serum is the new skin filler in a bottle that gives a skin lifting effect in just 15 minutes! Combat the signs of skin sagging with this serum that nourishes, brightens and gives an instant V-lift to your facial contours. 
Created especially to up your skin-lifting game to the next level, Bio-essence Bio-VLift Face Lifting Serum improves skin's oxygen intake to improve circulation and boost cellular energy with Bio-Energy Complex™ and retains moisture and nutrients with Black Orchid Extract. 
Expertly formulated, these ingredients are youth-preserving and work against gravity to visibly lift, firm and replump skin, revealing the perfect V-contour. 
If you're wondering about Black Orchid, this exotic flower extract helps to give a firmer, sharper V-face contour while imparting a healthy glow for a youthful appearance. 
Known for growing in harsh conditions in tropical climates, the Black Orchid has the ability to store and lock in moisture and nutrients, thereby protecting your skin from ageing, lines and wrinkles. It also contains flavonoids that effectively fight against free radicals, protect skin cell membranes and strengthen the skin's barrier.
Why we love it: For those of us that are shy of invasive procedures, topical skincare is the next line of skin-lifting action. Watch your skin go from dull to lifted and re-plumped with every application. Bonus points for islandwide drugstore availability too!
Bio-essence Bio-VLift Face Lifting Serum retails for S$55.90 at Watsons Singapore.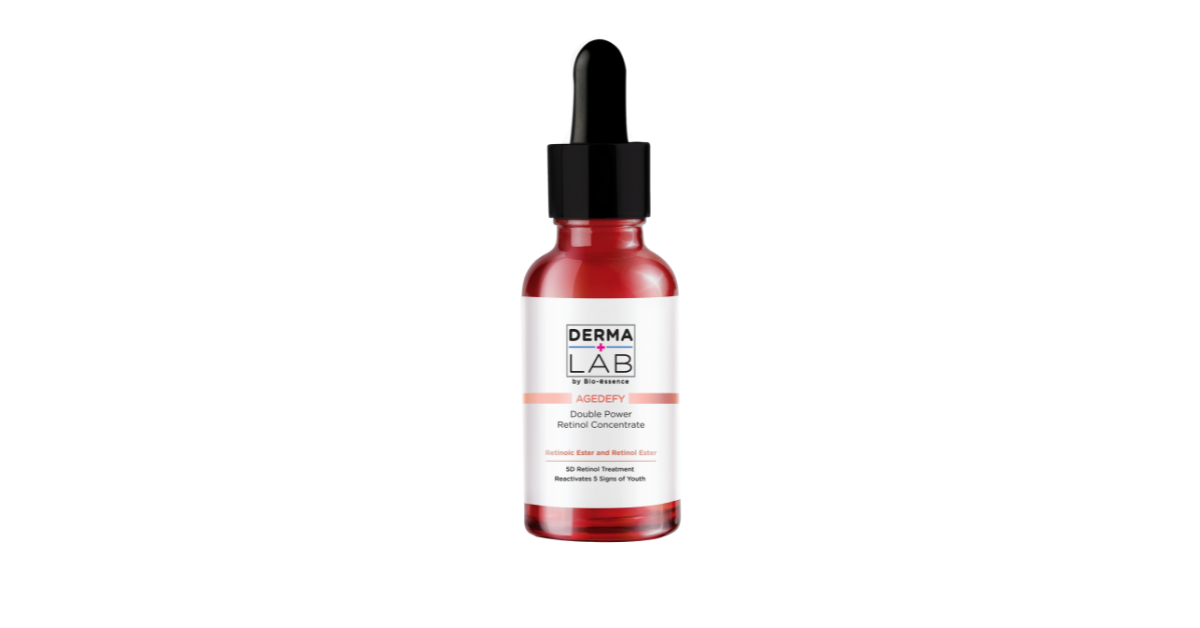 If you've been skimping on serums know that this one skincare product is an essential step in your skincare routine. Derma Lab's serums come loaded with actives that are paraben and fragrance-free. Developed by scientists, these concentrated serums have been clinically tested to demonstrate visible results. They are also dermatologist-tested to be efficient and deliver the results you are looking for.
Take, for instance, the Derma Lab AgeDefy Double Power Retinol Concentrate which is literally - retinol reinvented! Gentle for those with sensitive skin, this next-gen retinol treatment comes with all the goodness of Vitamin A without the associated dryness, redness or irritation. Designed specifically for fine lines and deep wrinkles, it helps to even out skin tone and bring back radiance to your complexion.
A scientifically formulated Derma Mimic Complex makes this formula effective at strengthening the skin barrier and locking in moisture. You can hence look forward to healthier skin that's bursting with hydration while enjoying the age-defying benefits of retinol. Twice the retinol, sans the irritation!
Why we love it: Sensitive skin types CAN use retinol now with the Derma Lab AgeDefy Double Power Retinol Concentrate. No more redness or irritation makes it a great introduction to retinoids too.
Derma Lab AgeDefy Double Power Retinol Concentrate retails for S$51.93 at Watsons Singapore.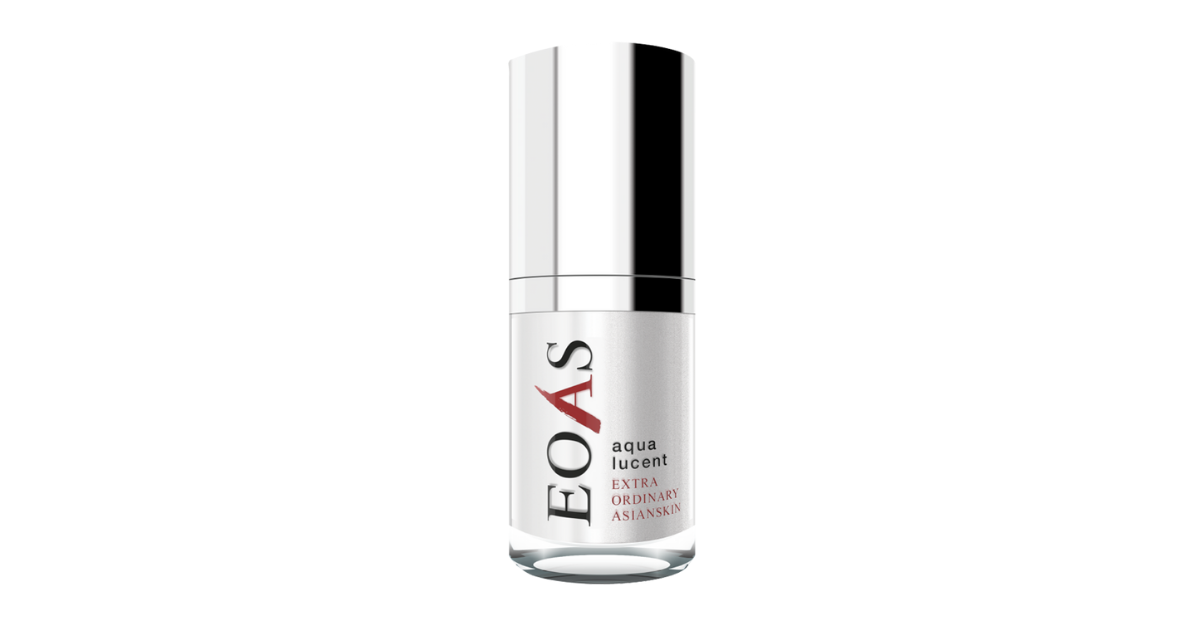 We love our clinical skincare and the scientifically formulated EOAS Aqua Lucent is a potent mix of all things needed for a bright, even -toned and firmer skin. This radiance imparting product reduces wrinkles and improves skin elasticity remarkably. Its synergistic blend of ingredients give quick results and help reduce skin discolouration, while keeping the skin fresh and youthful.
What are these magic ingredients? Fucoidan Extract (undaria Pinnatifia) reduces the appearance of wrinkles, improves skin elasticity, increases skin moisture levels and reduces inflammation.
There's also Methylene Blue to help improve visible signs of ageing and increase skin hydration and Marine Placenta to improve skin texture and elasticity and provides skin lightening. And if you suffer from pigmentation, the Niacinamide in this wonder serum improves the appearance of age and dark spots. 
Why we love it: Clinical skincare that's available to order from the comfort of your own home! The Aqua Lucent will help with skin texture and reduce fine lines and pigmentation - everything you've wanted in an anti-ageing serum. 
Aqua Lucent retails for S$90.95 at JYX Shop.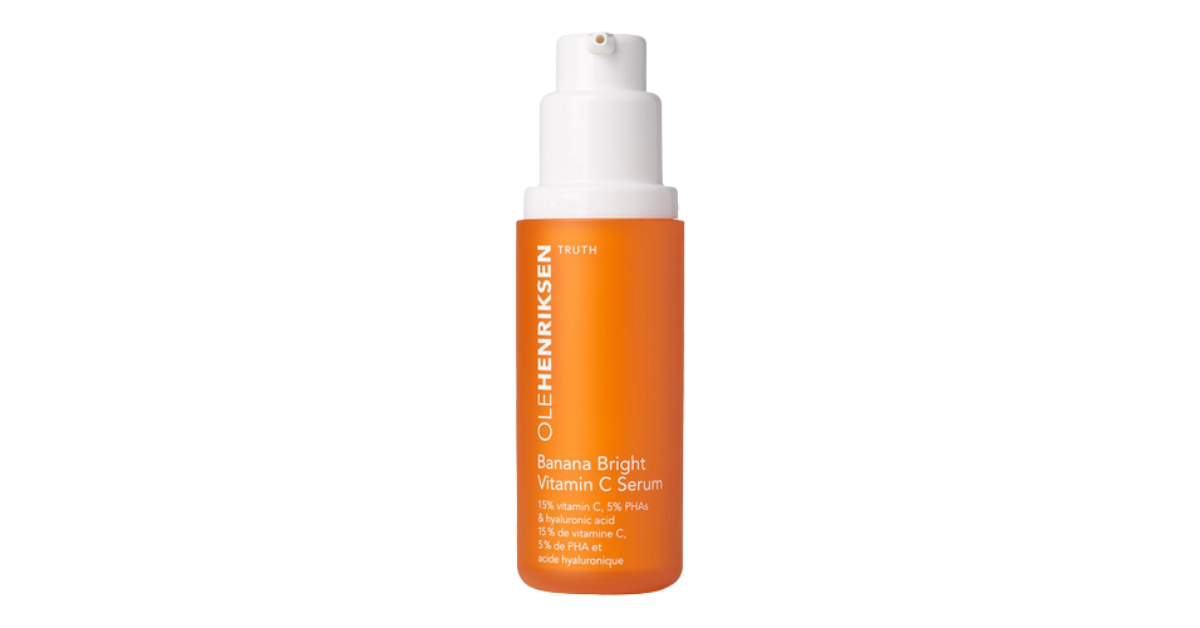 Have you tried the Banana Bright Vitamin C Serum? This serum is made with hyaluronic acid to help plump the skin and strengthen its moisture barrier. Containing a powerful mix of 15% vitamin C, 5% PHAs and hyaluronic acid the next-gen Vitamin C serum contains exfoliating acids and banana powder-inspired pigments to brighten and defend against environmental aggressors.
There's also 5% PHAs (Polyhydroxy Acids) that give a plumper alternative to AHAs, and evens-out skin tone and texture through chemical exfoliation. 
Fun fact! Founder Ole Henrikson lived in Singapore and Indonesia for many years and knows all about skincare in tropical climates. The lightweight Banana Bright Vitamin C serum hydrates without leaving a greasy after-effect. We're certain you'll enjoy the results too! Instantly brightened and moisturised skin that keeps your skin protected from pollution, and other external elements. 
Why we love it: AHAs and PHAs team up in this super-popular anti-ageing serum to exfoliate dead skin cells on the surface, revealing an even skin tone and texture.  
The Ole Henriksen Banana Bright Vitamin C Serum is available for S$101 at Sephora.sg.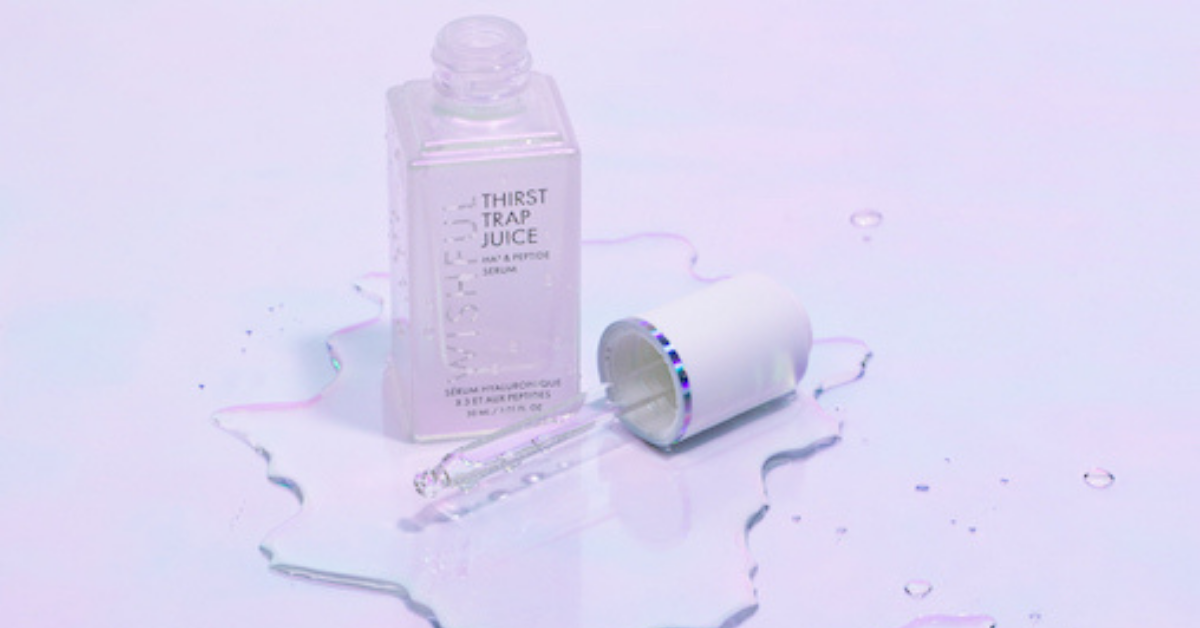 Packed with even hyaluronic acid and skin-firming peptides, this instant and long-lasting hydrating formula is all about that immediate dewy glow and long-term results. Chocker-full of skin-boosting ingredients to firm, strengthen and give bounce to the skin, users love the glow it leaves behind.
Combining plumping peptides that stimulate collagen and elastin production for firmness, there's also Aloe Vera that leaves your skin soothed and nourished. We're even tempted to call it a glass of water for your skin! The WISHFUL Thirst Trap Juice is light and not sticky and works well for our humid weather.
Why we love it: If it's good enough for Huda….! Easy to apply, the WISHFUL Thirst Trap Juice is all things skin-loving. Apply right after cleansing and watch as your skin drinks up, one hydrating drop at a time!
WISHFUL Thirst Trap Juice HA 3 & Peptide Serum is available for S$79 for 30ml at Sephora.sg.
Get Your Hands on The Best Anti-Ageing Serums in Singapore!