We have been raving about Glow Recipe products for some time now. These pretty pots of goodness, are almost everywhere on Instagram! Loved by the worldwide beauty community, influencers and media alike, their clean, fruit-powered skincare is designed to help bring out your inner glow. And if you adore the brand as much as we do or are interested in finding out more, you'll love what we've got on here today. 
We recently spoke to Glow Recipe's Founders Sarah Lee and Christine Chang on starting the cult brand, secret skincare tips and what to expect from them next. Read on to find out everything you need for that glow-full look!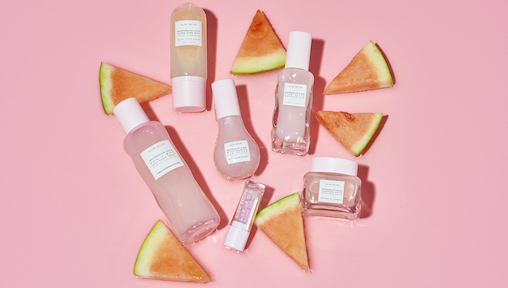 Vanilla Luxury: How did the brand Glow Recipe come about?
Sarah Lee, Co-Founder & Co-CEO of Glow Recipe: Christine and I have been friends for a long time and were both at L'Oreal when the idea for Glow Recipe came about. After work one day we were chatting over wine while wearing sheet masks and noticed that we were the only two bicultural, bilingual employees on our respective teams. Global brands were constantly looking to Korea for the latest innovations, trends, and ingredients, so we saw an opportunity to bridge the gap between Korean Beauty and the US consumer with our unique bicultural backgrounds. We visited Korea shortly after and came back with 9 brand contracts for our online retailer platform. Then, in 2017, we started our in-house namesake brand, Glow Recipe Skincare, with our OG Watermelon Glow Sleeping Mask and Blueberry Cleanser, and have been on this amazing journey since.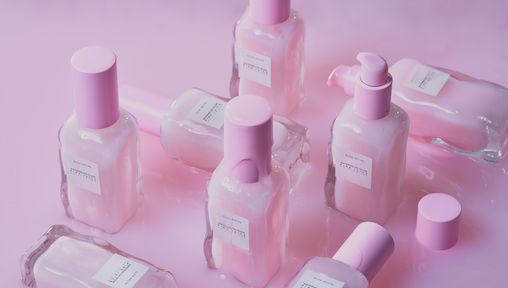 Vanilla Luxury: What according to you is the most important skincare ingredient and why?
Christine Chang, Co-Founder & Co-CEO of Glow Recipe: A cornerstone of Korean Beauty and skincare is hydration, which is why every product we have includes a hydrating element to it, whether it's from the fruit extract itself, or hyaluronic acid. Glow Recipe's skincare philosophy is all about pairing antioxidant-rich, familiar fruit extracts with time tested actives to deliver potent yet gentle efficacy. We love trying so many new skincare ingredients, so it's hard to highlight only one ingredient.
Skincare is also such a personal journey, that what I may consider the most important ingredient, may not be the same for someone else. That's why we always encourage our community to listen to their skin and feed it what it needs on a day by day basis. Your skin's needs change every day due to so many factors, so it's important that your routine has a fluid approach.
Vanilla Luxury: What is your favourite Glow Recipe product to date and why?
Sarah Lee, Co-Founder & Co-CEO of Glow Recipe: It's hard to pick but at the moment, we're really loving our Watermelon Glow Pink Dream Body Cream. It's our first product in the body category and came to life because we believe your body, in all forms and stages, deserves the same love, attention, and powerful actives found in your daily skincare routine. We were able to harness skin-loving ingredients like Watermelon and AHA, but now for your body. The Watermelon Glow PHA +BHA Pore-Tight Toner and Watermelon Glow Niacinamide Dew Drops are also everyday staples. This dewy duo recently went viral on TikTok thanks to @mikaylanogueira's glowy skincare secrets video, as inspired by @glamzilla's glow boosting video.
It's so exciting to see so much enthusiasm and support for the brand. The products have been selling out like crazy. We are launching a Watermelon Glow Up Kit in early April in Singapore, featuring the trending products alongside our juicy oil-free Watermelon Pink Juice Moisturizer as another way to get your hands on this viral combo!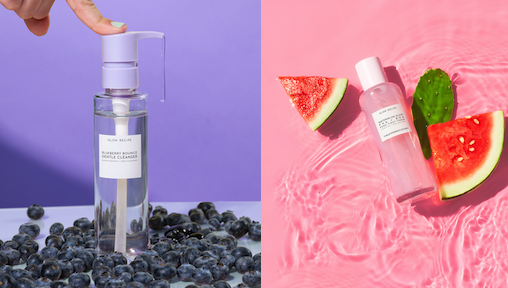 Vanilla Luxury: What is the one skincare tip you want more people to know about?
Christine Chang, Co-Founder & Co-CEO of Glow Recipe: One of my favourite skincare tips is to pat, don't rub! Patting in skincare helps aid in absorption as the patting motion helps stimulate the skin. Unnecessary and excessive tugging can lead to microtears in the skin, which can cause damage in the long run. It might seem excessive, but this small step can make all the difference in how effective products will work for the skin.
One of my favourite products to implement this technique with is our Watermelon Glow Toner. The PHA's and BHA's gently exfoliate and smooth the skin while the Hyaluronic Acid and Cactus Water work to hydrate and soothe the skin, and when you pat in this product, your skin gets the best use of all of those ingredients. We love sharing skincare tips like this and more on all our social platforms, including TikTok!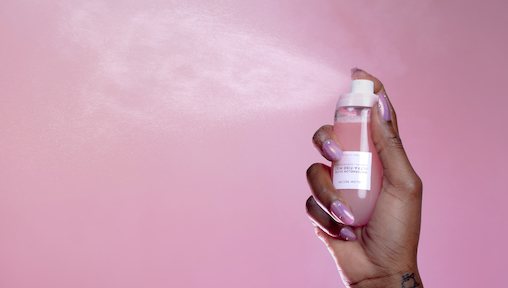 Vanilla Luxury: What are your top Glow Recipe product picks for Singapore's hot and humid weather?
Sarah Lee, Co-Founder & Co-CEO of Glow Recipe: Due to Singapore being extremely hot and humid, the Glow Recipe Watermelon Glow line is a must-have! A popular favourite for hot weather is our Watermelon Glow Ultra-Fine Mist, which is a perfect daily staple to refresh your skin and makeup throughout the day. The ultra-fine mist won't disturb your makeup but give you a soothing, 'watermelon fog' moment! We also love a reflective glow, so our Watermelon Glow Niacinamide Dew Drops is perfect for makeup lovers to have a natural glow using only skincare ingredients. It's also extremely versatile as a highlighting serum and traditional liquid highlighter for cheekbones and brow bones.
Watermelon Toner is another one of our top picks for both its hydrating and soothing properties, which can help with breakouts during hot and humid weather!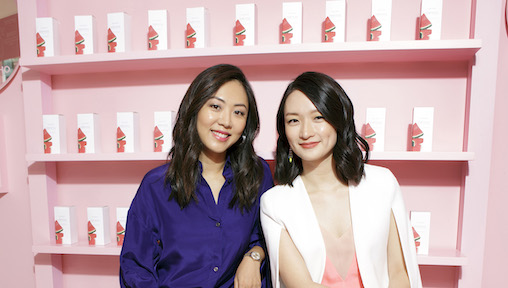 Vanilla Luxury: What's next for Glow Recipe?
Christine Chang, Co-Founder & Co-CEO of Glow Recipe: Even though we just launched last August, the response has been amazing. We've loved meeting content creators and media and are so excited to bring our Glow Recipe innovations over to the Singapore market. There has been a big shift in skincare culture surrounding the language in which we talk about skin, with a preference for poreless and flawless skin.
We want everyone to love and care for their skin, but our brand seeks to normalize REAL skin, skin that has pores. We are so passionate about making inclusive products that work across a diverse range of skin colours and types, using sustainable and natural ingredients in our products, and overall bringing fun skincare innovations to the beauty industry. We can't wait for everyone to try Glow Recipe!
Glow Recipe is available on Sephora.sg.