If you're a huge fan of Singaporean food, you're going to love this one. New Ubin Seafood launches the New Ubin Village in Tampines, on the ground floor of [email protected] as a part of its "Truly Singaporean" brand of keeping to the Kampong essence and rustic roots, while serving authentic Singaporean food with created Asian and Western influences.
New Ubin Tampines follows the steps of the flagship restaurant, New Ubin Seafood Hillview Avenue which has recently closed, to serve diners with New Ubin Seafood style appetisers like satay, delicious seafood, premium cuts of meat and wok-fried dishes.
A deceivingly normal-looking nondescript outdoor canteen setting, New Ubin Tampines is dedicated to providing Singaporeans with the comfort and ambience that tze char (Chinese stalls) restaurants naturally come with. It is the ideal environment to serve authentically Singaporean food such as Nasi Lemak and Charcoal Fish Head Steamboat.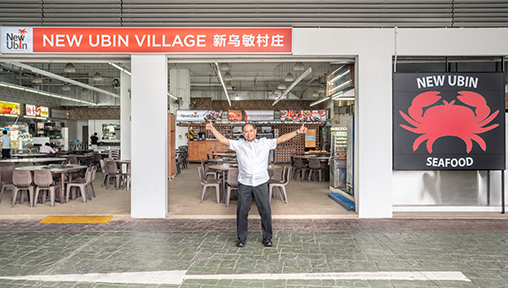 Vanilla Luxury's Top 5 Food Picks at New Ubin Tampines
New Ubin Seafood's Foie Gras Satay
Char-grilled, tender and soft, New Ubin's Foie Gras satay comes with an in-house raspberry sauce which creates a sinfully good combination that practically melts in your mouth.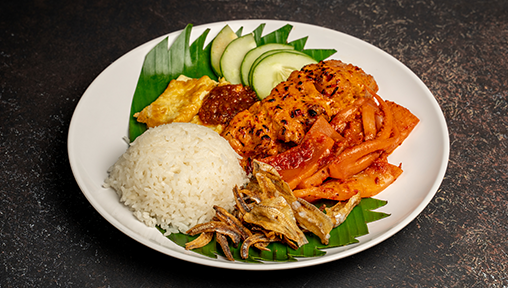 Ubin Nasi Lemak
Perfectly fragrant rice cooked in coconut milk and pandan leaves give way to a splendid combination of coconut and chicken. New Ubin's Nasi Lemak is served with Ayam Bakar (charcoal-grilled chicken), hard-boiled eggs, anchovies and sliced cucumbers.
New Ubin Seafood's Claypot Tequila Chicken
Claypot Chicken covered in sweet and savoury glaze, is prepared with the addition of Sauza Gold Tequila for a strong and boozy kick.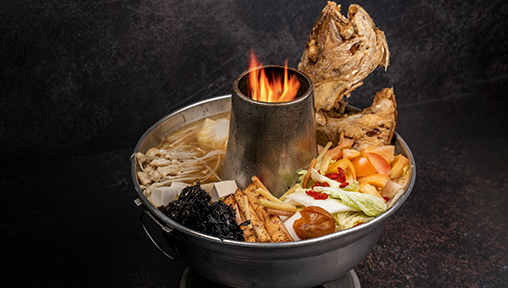 New Ubin Seafood's Charcoal Fish Head Steamboat
Flavours of smoky charcoal grilled red snapper fish head, Enoki mushrooms, tofu, bean curd, yam and seaweed blend together in this steamboat to present a fragrant amalgamation of flavours.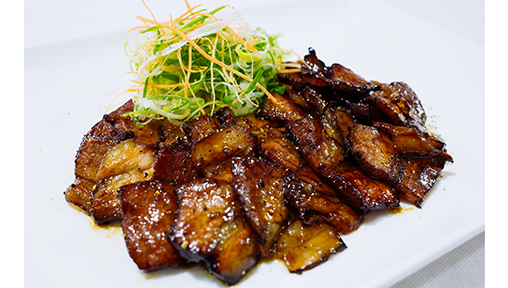 New Ubin Seafood's Smoked Pork Collar
Caramelised house-made Smoked Pork Collar creates a combination of sweet and tangy flavours to the palette.
New Ubin Test Kitchen
New Ubin Test Kitchen, the second concept at New Ubin Village offers Singaporean food in an exciting and fresh perspective of creating ready-to-eat meals.  New Ubin Test Kitchen is a brick-and-mortar pop-up stall that serves as an incubator for the brand of 'Truly Singaporean' food.
The group plans to collaborate with an online food delivery app to broaden the brand into a virtual restaurant, introducing the New Ubin Nasi Lemak, a quintessential Singaporean food as its very first dish for an initial test period of three months.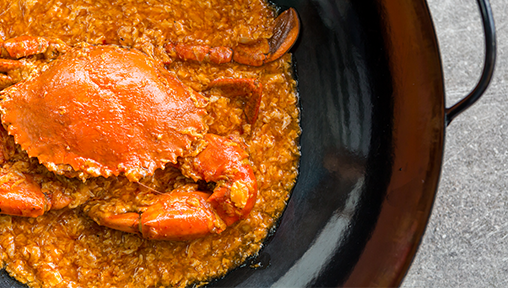 Visit New Ubin outlets to indulge in Singaporean food:
New Ubin Tampines - 18 Tampines Industrial Crescent, #01-16 Singapore 528605
New Ubin Zhongshan Park - 16 Ah Hood Road Singapore 329982
New Ubin Chijmes - 30 Victoria St, #02-01B/C Singapore 187996