We have met with many women championing natural beauty products but were intrigued when we found out that the brains behind Sén Natural Lipsticks was a gentleman from the digital marketing industry. We speak to Max-F. Scheichenost to find out more about him launching Sén Natural lipsticks in Singapore.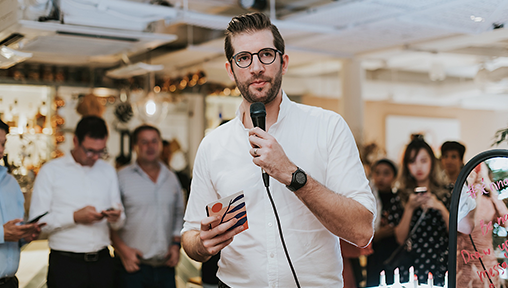 Vanilla Luxury: Share with us a little bit about your background growing up?
Max-F. Scheichenost: I grew up in a small town in Austria near Salzburg. I spent my youth outdoors, being surrounded by nature. I was lucky enough to have the privilege of being exposed to art early in my life and developed a passion for art nouveau and its floral elements. At home, my Mum was a powerful figure in the family: raising 5 kids (I'm number 4), working tirelessly at home as well as in the office, always with a natural, beautiful smile on her face. Thanks to her I was taught how to be a gentleman and to only do things with a positive impact.
Vanilla Luxury: From co-founding and investing in businesses, what made you decide to get into the cosmetics business?
Max-F. Scheichenost: Both my partner and I share a great passion for natural, sustainable and organic products. We both have sensitive skin and started to explore different solutions in the beauty industry.
One day, we decided to run an experiment: we invited her female friends for a dinner party and asked them different questions about what beauty meant to them, how they would express themselves with beauty products or solutions, and what beauty solutions they truly cared about.
From there we realised that we were not the only ones who cared about natural beauty solutions. Thus, we embarked on this cosmetics journey.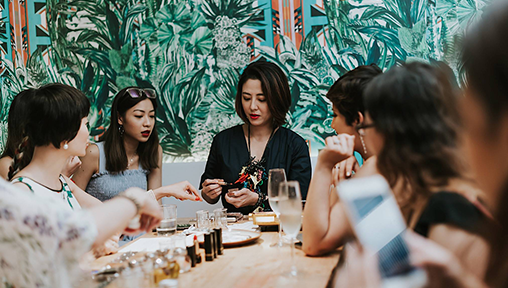 Vanilla Luxury: Why lipsticks?
Max-F. Scheichenost: My partner is a woman who is naturally confident, but I noticed she became more so when she started to hand make an all-natural lipstick that complemented her bold personality. She experimented with different colours.
This woman is now our product specialist and I recognised that her confidence came from wearing lipsticks; it was a way to express her personality and self. The fact that the lipstick is made from high-quality natural ingredients also gave me reassurance of how safe these lipsticks would be for people with sensitive skin.
Conscious shoppers care about what goes onto their skin.
Armed with an expertise in building brands with a digital DNA, and such a strong product specialist by my side, I knew that we are on something.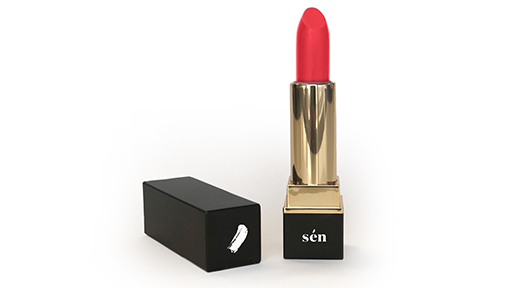 Vanilla Luxury: What makes Sén Natural's lipsticks different?
Max-F. Scheichenost: Sén Natural lipsticks are made for women with women in mind. Lipsticks are worn every day and should, therefore, be gentle and non-toxic on the skin. We do not compromise on the quality of our lipstick formulation and its colours. Our Sén Natural shades are meant to complement the concept of natural, raw beauty and personality, so they have been thoughtfully designed and lovingly handmade to suit different skin tones.
All Sén Natural lipsticks are made from natural ingredients and free of any preservatives. The ingredients include Coconut Oil, Beeswax, Candelilla Wax, Jojoba Oil, Grape Seed Oil, Olive Oil, Cocoa Butter, Shea Butter, Minerals, Almond Oil, Castor Oil and Carnauba Wax.
Vanilla Luxury: What's next for Sén Natural? Will you be adding more beauty products?
Max-F. Scheichenost: Sén Natural will expand across the Asia Pacific in due time. We are exploring other beauty products to complement our current lipstick range. Currently, we are looking into a range of natural beauty products including lip balms and eyeshadows.