The food and beauty industries have been throwing around these buzzwords to get our attention for a while now. But before you start embracing the organic and vegan lifestyle, let's clear up in simple words what does it really entail.
What does it mean to be organic? The use of natural ingredients and produced without the use of chemicals.
What does it mean to be vegan? No use of animal products.
In terms of skincare, this means the 100% use of natural ingredients such as plants and herbs, each with different properties that solve different skin problems. So where do you go to get your all natural facial? Take a look at these places that are championing green beauty.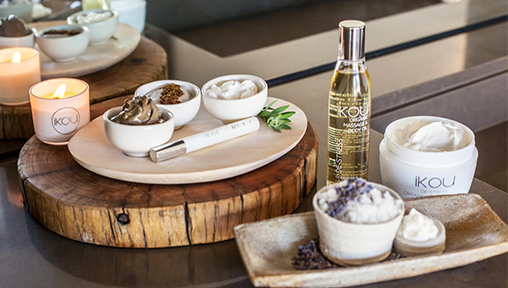 SkinFitness is a skin care concept that uses an educated approach to your beauty and well-being. They offer an organic and vegan facial known as the iKOU Organic Experience. Using high performance organic, natural, and wild harvested ingredients combined with facial massage and a foot soak and mask, this 75-minute treatment is a sensory experience that delivers visible results and will transform the way you feel.
SkinFitness is also the exclusive retailer of iKOU skincare products in Singapore. iKOU is an Australian brand crafted by Naomi and Paul Whitfield who are extremely passionate about ethical options for production, fair trade, working with pure ingredients that deliver real results and ensuring their products are 100% vegan.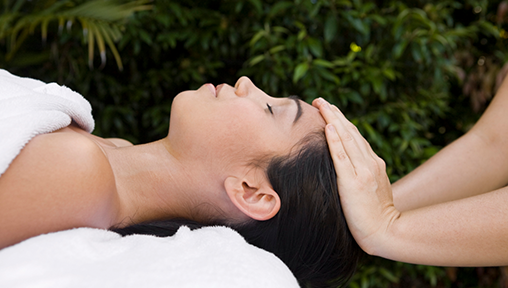 Flare Wellness is a multi-award-winning green sanctuary that started off as a home-based beauty salon providing organic treatments such as facials, sugaring and makeovers. Their certified therapist customises treatments uniquely for your skin. Only the finest quality of eco-certified skincare imported from South Africa, Estonia and Italy is used. Their organic facial won the Beauty Insider.sg Awards 2018 for the Best Organic Facial.
Besides the salon, Flare Wellness retails a wide range of organic and natural beauty products available online and offline to fit individual preference for their shopping experience. The founder, Sharifah Fazzeleen, has a mission to educate more people on how to embrace the organic lifestyle.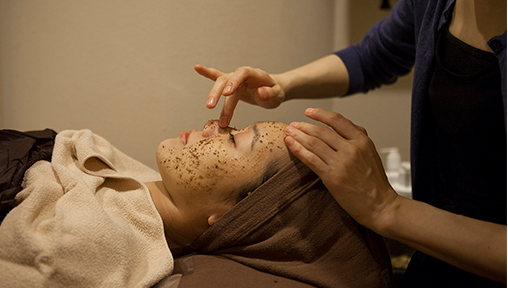 OrganicsBeauty is a small and cosy private space that treats and cares for you warmly with Japanese hospitality. Highly trained and knowledgeable therapists will give you a customized therapy based on professional advice depending on your skin needs. OrganicsBeauty guarantees that they provide the best quality organic herbs, the therapeutic grade essential oils and organic cosmetic products.
The Organic Herbal Brightening Facial uses fresh herbal peeling and a mask to remove dead skin, thus brightening up sluggish skin and helping to lessen any skin pigmentation. Rosehip oils, Edelweiss extract and bilberry which are rich in antioxidants help rejuvenate sun-damaged skin and prevent pigmentation. The Organic Herbal Acne Facial is designed for getting rid of acne and eliminating acne scars by using thyme, sage, and lavender which have powerful antibacterial effects.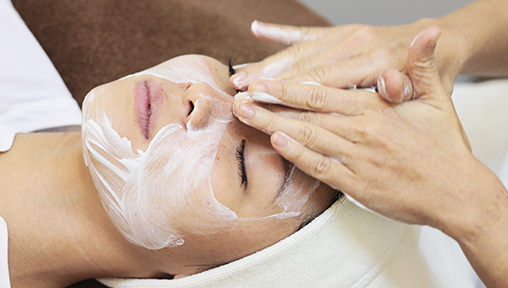 Helen and her sister started Pure Organic Tincture Beauty after trying 100% natural skin care solutions for their sensitive skin. They stock only curated organic skincare brands, offer personalized consultation and provide organic facials. Their new Josh Rosebrook Hydrating Facial has recently clinched the "The Singapore Woman's Weekly Annual Spa Award 2018" as the Best Organic Facial. They also carry products that are suitable for people with eczema, rosacea and cystic acne.
Their selection process involves countless hours of research and testing based on certain criteria such as purity, being non-comedogenic, no artificial fragrances, and the use of biodegradable or recyclable packaging. This removes the trial-and-error risk which people with sensitive skin cannot afford to take. The PAI Rosehip Bioregenerate Oil is great for all skin types, conditioning the skin, improving its firmness and elasticity.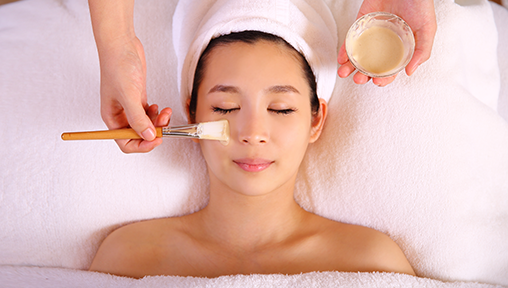 Kabuki actors discovered it. Geishas swear by it. Even Victoria Beckham has been raving about it. And now this beauty elixir has reached our shores. What is it? Japanese nightingale droppings. Ikeda Spa offers the Geisha Organic Facial done with a deep-cleansing and skin-softening paste made from powdered nightingale droppings or uguisu.
This facial treatment also includes cleansing, exfoliation, meridian massage, and lymphatic drainage with a jade roller involving only natural Japanese ingredients such as rice bran, camellia oil, azuki red beans, and peach moon water that have been traditionally used for beauty care in Japan for centuries. It is an amazing all natural and organic way to lighten and whiten the skin.