Seeking local beauty brands to shop from? We are so excited to see the changing landscape of beauty in Singapore, thanks to some of the most forward-thinking brands - all born locally! From sustainable makeup to ground-breaking skincare, these beauty brands are ones to watch out for.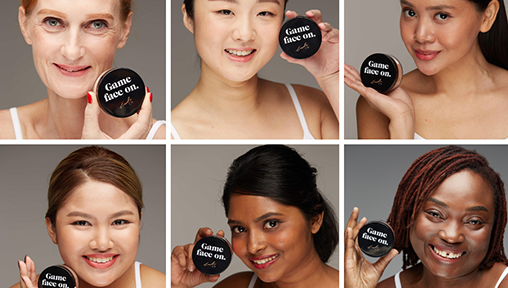 Hands up if you've ever gone shopping for a foundation or face powder and come back empty-handed. Many of us have a hard time finding those in-between shades when it comes to coverage. Now there's a local solution that you'll love!
Individual Collective is a made-in-Singapore brand dedicated to changing the way women use makeup. The first in Asia to launch a DIY FaceDiscovery Kit where users get to self-blend and take control of what goes into their face powder. Think customised colour, correctives and skin benefits- all blended into a one-step buildable powder coverage.
Individual Collective Founder, Marilyn Ng, started out as a makeup artist who advanced into training roles with reputable MNCs, and notably trained and groomed Singapore Airlines cabin crew under her belt. Possessing over two decades of experience in beauty, she aims to champion mindful beauty through clean cosmetics.
Advocating foundation basics by introducing a 100% Talc-free customised mineral powder, blended to suit every skin tone in between, Individual Collective is now transforming faces, one base shade at a time. Think of it as your first step to mindful clean beauty!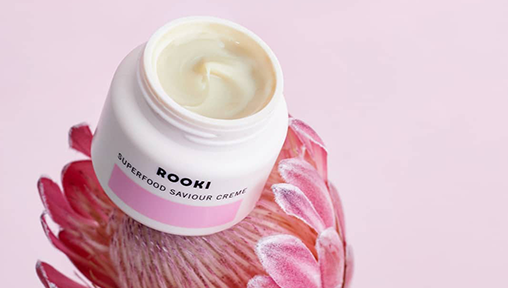 Kale, lingonberries and chia seeds — superfoods are no longer just found in salads or smoothies, they've become a mainstay of skincare products too. That's why we were so excited when local beauty brand Rooki Beauty appeared on our radar. This new Singaporean brand makes an impressive feat of including at least 3 superfood ingredients in all its products, resulting in a hyper-effective skincare line that works just like juicing for your skin.
Rich in antioxidants and vitamins, the Rooki Beauty Green Pulp Paste Masque is a clear winner that transforms from a plant-powered green gel to a milky white paste when activated. Carrots, tomatoes, matcha, kale and soybeans work together in harmony to replenish the skin's natural ecosystem, leaving it softer, brighter and perfectly balanced.
With a minimalist aesthetic that looks as good on store shelves as it does on bathroom counters, we expect this brand to be making waves in no time.
Local Singaporean brand Glowfully started when Founder Charlene Sim was researching ingredients to avoid for her mum who was undergoing chemotherapy. It struck her that common users take in a lot of controversial ingredients that could be toxic to our skin, when used daily. Then, determined to create a brand that resonated with a belief that skincare could be simple, effective and sans those nasties, Lim went on to create Glowfully.
Besides creating clean beauty products, Glowfully also hopes to have formulations that would cater specially to our hot and humid environment. That is why each of Glowfully's products are nourishing yet not too rich or overpowering for daily use in our climatic conditions.
Take their brand new Advanced Healing Elixir for example. This ultra-hydrating, super refreshing skincare product comes with clean, effective formulations for a minimalist yet cohesive skincare regimen.
The Advanced Healing Elixir gives a massive hydration boost that brightens and strengthens the skin barrier with its anti-ageing and collagen regenerative properties. Infused with higher concentrations of  Niacinamide, Amino acids, Aloe Vera and Chamomile Extract, it provides hydration like no other. A light, fast absorbing texture, the hydrating night gel gives your skin all the pampering and hydration is needs. All while you sleep!
Sigi Skin is a local award-winning skincare brand dedicated to delivering superfood-infused skincare products that are both effective and free of toxins. On a mission to empower consumers with skincare knowledge and deconstruct existing complicated skincare routines, Sigi Skin formulates products that are stress-free, effective and convenient. AKA skincare made simple!
The range of multi-purpose skincare products is powered by a combination of carefully curated superfoods and scientifically proven ingredients. These are multi-purpose, protecting our skin and repairing damage caused by pollution and environmental stressors.
Also, a product will only be effective if it is well protected from the elements of the environment. That is why Sigi Skin only uses airless packaging. This helps to ensure the products are not contaminated and their active ingredients do not break down.
Stuck in a skincare rut? Whether you're taking the time off to unwind from the comforts of your own home or unplugging from the world at a staycay, Sigi Skin will take you to your happy place. A perfect introduction, the Sigi Skin Good Days' Vibe Trio Kit - comprises the award-winners Kaleanser, Dew Potion, and the Idyllic Fields Day-Time Moisturiser. Start the day with a freshly cleansed face with the multi-award winning Kaleanser and prep your skin with our overachiever Dew Potion, an award-winning waterless essence, leaving your skin feeling smooth and plumped.
Seal up all the goodness with the latest waterless moisturiser Idyllic Fields, made up of 71.9% oats extracts that helps to protect and calm your skin instantly. In three easy steps, your skin will stay hydrated, soft and well protected during the day.
Dedicated to bestowing nothing but good vibes (and fabulous skin), Sigi Skin's clean and vegan skincare are free from nasties such as parabens and butylated hydroxytoluene (BHT).
Did you know that entrepreneur Kim Lim runs a portfolio of businesses including
the hair and scalp centre Papilla Haircare, medical aesthetic clinic and spa Illumia Therapeutics, and a new skincare line, ILLUMIASKIN. Passionate about the skin and everything beauty-related, Kim offers a fresh and hip solutions for the modern man and woman.
Her skincare brand, ILLUMIASKIN, carries a range of anti-ageing products that feature Lim's favourites, sourced from all over the globe. The current portfolio of 3 - Baby Drops Mask, Hyarum Skin Booster and UV Protect Plus SPF 50+, is only set to grow given the popularity of these products. 
Best-seller Baby Drops Mask was designed after testing 169 masks from around the world. This luxe bio-cellulose face mask contains natural coconut extracts and stem cell culture media to improve skin elasticity. Extra points for strengthening skin cells and leaving the face moisturised and baby soft! 
A natural coconut gel mask with excellent soothing and anti-ageing benefits, Baby Drops Mask also includes stem cell cultures, camellia callus culture extract, and portulaca oleracea extracts to give visibly moisturised and brightened skin. 
The Baby Drops Mask is dermatologist tested and suitable for all skin types including sensitive, dry and problematic skin. Just peel off its protective layer and apply it to the skin for 20 minutes for glowing, baby-soft skin right after!
The ILLUMIASKIN line is available at Illumia Therapeutics Wheelock Place and online via Illumia's e-store.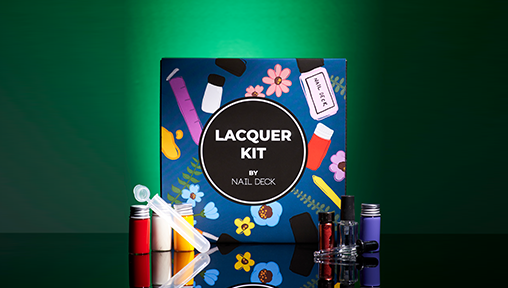 Still searching for that perfect shade of nail polish? Nail Deck gives you access to millions of colours - and what's more, it's non-toxic too!
Making bespoke beauty available to all, Founder Daryl Chew, started Nail Deck to fill an important void in the nail lacquer market. A brand that was not only vegan, cruelty-free and non-toxic but also allowed room for personalisation. It took close to 2 years of R&D and investment in their own formulations and production capabilities to make local beauty brand Nail Deck, what it is today.
Their hero product, the Lacquer Kit is as DIY as nail kits get. This fun, all-in-one system allows you to create up to 12 unique nail lacquer colours and glitters in a fun, fuss-free manner. Get creative and make your own shade or follow their online colour lookbook to reach the shade you are seeking. There's even a Nail Deck mobile app that makes it easy-peasy! We adore how you can replace ingredients of the kit by ordering them separately online - there's no need to buy the entire kit again.
And have you heard of Mission One Billion yet? One billion is the approximate number of bottles of nail polish that are produced and sold in just one year. On a mission to eliminate nail polish bottle waste, Nail Deck gives $0.25 to you for every bottle you recycle. It's as simple as tagging them on social media and sending over the bottles (of any brand name!) to Nail Deck's office!
All of Nail Deck's formulations are 9-free, cruelty-free, vegan-friendly, and meet the highest and strictest regulations. Looking good while feeling good - we are officially in love!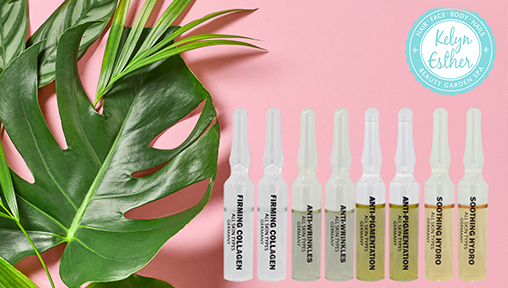 Holistic beauty and wellness solutions provider Kelyn Esther are on a mission to provide organic and natural beauty - from the inside out! This local beauty brand hosts a range of skin care products, wellness treatments at their own salon as well as beauty and health supplements that cater to a range of audiences including those on a keto diet. Kelyn Esther's story started from experiencing miraculous skin improvement after soaking in the Dead Sea in Israel. Being a firm believer in the benefits of plant-based ingredients, they began their quest for effective natural and organic beauty treatments using Dead Sea minerals and botanicals.
Each of their natural and organic skincare products is carefully designed using clinically proven natural plant-based actives that ensure your complexion gets a nourishing boost. Using sustainably sourced, high-quality ingredients that are grown without pesticides, their products are formulated with a deep-rooted passion for everything natural.
Their popular and award-winning Kelyn Esther Intensive Treatment Ampoules contain condensed active ingredients sealed in air-tight glass vials to retain freshness. Ten professional-grade ampoule types, specially formulated to treat different skin conditions are what keeps their customers coming back for more! With Kelyn Esther's professional consultation, the intensive treatment ampoules series is personalized to suit your skin condition regardless of your age. Simply walk into the Kelyn Esther Garden SPA and choose from a range of personalised beauty treatments including organic facials, eyelash lifts, teeth whitening, nail services and more; all available at one indulgent location.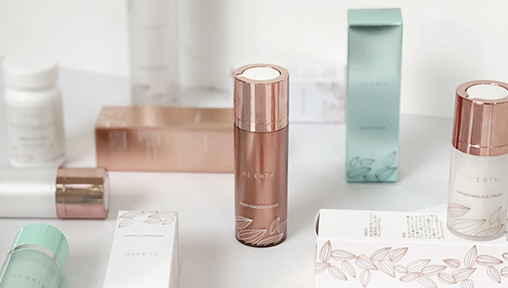 Mindful skincare and local beauty label RE:ERTH has been on our list of favourites, for a variety of reasons. They use mindful formulas powered by nature-derived actives, including powerful, Japanese White Turmeric. Cruelty-free, the skincare brand offers efficacy through a few hero products, that help address a series of issues, especially for our tropical climate. Promoting a minimalist approach towards getting that 'mochi-skin', RE:ERTH is changing the way we use our skincare, one (and gorgeous at that!) bottle at a time.
If you haven't invested in oral UV protection yet, RE:ERTH's PhytoBright is a good place to start. A potent skin-brightening supplement that is made with unique and wholesome natural ingredients, it promises beautiful skin - inside-out. PhytoBright uses the skin-brightening effects of Golden Yellow Tomato and also inhibits melanin production with Japanese Spring Turmeric and naturally-occurring L-Cystine. Results include UV protected skin that is lightened and with an even tone leading to overall radiance, hydration and smoothness.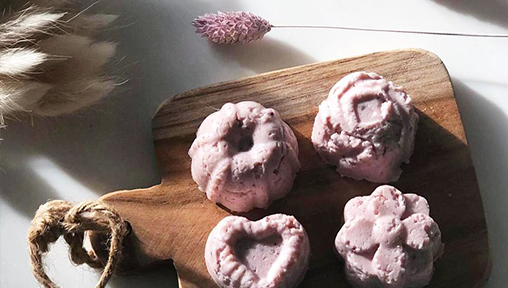 If you believe your skin and body care products need to be as fresh as those in your kitchen, Oasis Skin was made for you! A Singaporean beauty brand that creates vegan products right out of their Beauty Kitchen, Oasis Skin sells good quality natural skin and body care that is freshly made, just like your favourite bakery. All of the products by this local beauty company are made with carefully sourced, plant-based ingredients: cold-pressed plant oils and butter, premium clay, organic and wild-harvested essential oils and herbs.
They also highly encourage re-using of containers. The Oasis Skin store also functions as a refillery for all their products - simply bring along your bottles and jars for a refill and get 10% off.
We've got our hearts set on their bestselling solid shampoos - 100% vegan, zero waste, and free of SLS, Silicones or any other harsh chemicals. Each type of shampoo at Oasis Skin is formulated to suit different hair concerns and they are pH tested to be slightly acidic at 6-6.5, so as not to disrupt the scalp's natural balance! Also, look at how pretty they are!