beauty
Luxury Haircare To Feel Like A Million Bucks
Published Date
: 15 Jul 2023 14:30

Add that extra touch of luxury to your hair care routine with these hair care brands
Ah, to have a head of shiny, bouncy hair! Our hair is undeniably the crown we wear on our heads, every single day. It is usually the first step in our shower routine and the first feature people notice when we meet them. 
Hair care is also a high form of self-care! A good hair wash helps to relieve stress and revitalise the body. And though the shampoos from our local drugstores meet our basic hair requirements, most of them don't bring that feeling of luxury after every shower.
We got you. Today we have listed our favourite luxury haircare brands to add to your hair care routine. From international favourites to award-winning brands that are ideal for our tropical climate, these luxury hair brands make wise investments for both your hair and your soul. 
Lather up, indulge and enjoy, this is a sensorial experience like none other. One that will leave your hair feeling like a million bucks!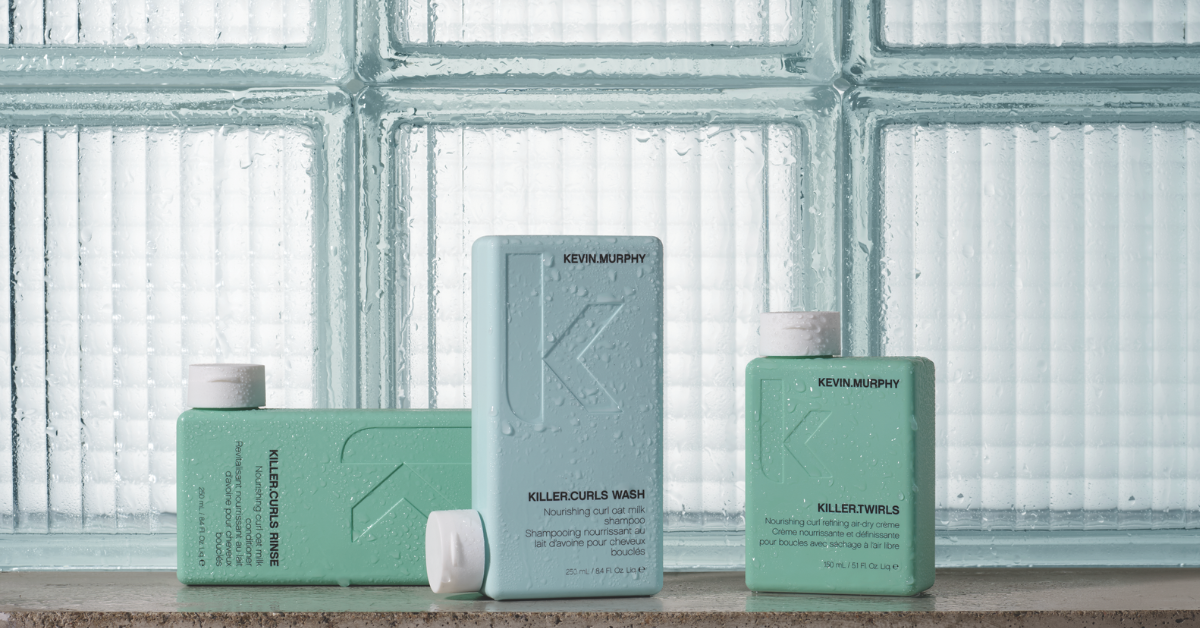 Kevin Murphy is a brand that stands at the forefront of high-performance haircare, offering a range of products inspired by the world of session styling. With a philosophy rooted in skincare, their environmentally friendly formulas are powered by science and feature naturally-derived, high-quality ingredients.
The latest addition to their arsenal: the KILLER.CURL collection. Designed specifically to address uniquely textured hair, this comprehensive range includes KILLER.CURLS WASH and RINSE, as well as KILLER.TWIRLS.
These products celebrate and enhance natural curls, providing deep hydration, protection against breakage, and improved texture. With key ingredients such as vegan and organic oat milk, avocado oil, shea butter, and castor seed oil, the KILLER.CURL range nourishes and refines hair while creating the perfect air-dried look. Whether you have wavy, curly, or coily hair, Kevin Murphy's KILLER.CURL collection offers the personalised care and results you need to embrace and enhance your unique texture.
And if you've been hiding your curls and waves behind straightening treatments for too long, we'd highly recommend trying the entire range, especially KILLER. TWIRLS. Loved by curly girls(and guys!) KILLER.TWIRLS leaves a stunning finish while enhancing your curls and waves - in a soft and healthy way!
Get yours today at woorailoora.com.sg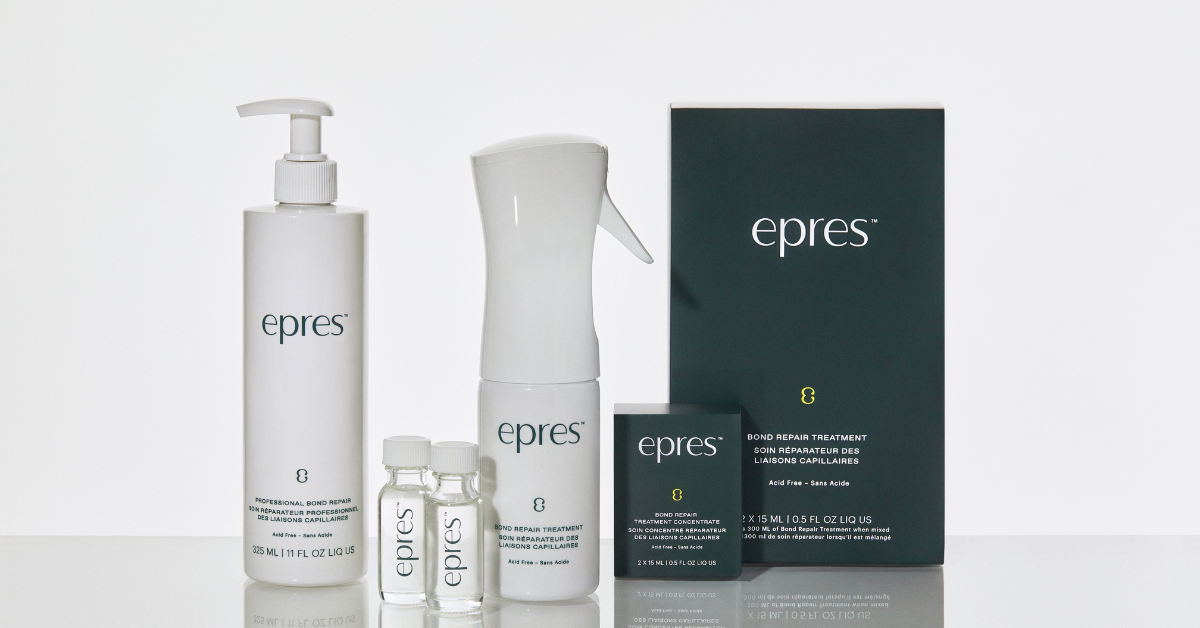 If you're in search of high-performance haircare that delivers professional-grade results, look no further than Epres. Developed by Eric Pressly, the scientist and inventor behind the renowned Olaplex, Epres is set to revolutionize the haircare industry.
With a focus on cutting-edge chemistry and science-based treatments, Epres offers two groundbreaking formulas that cater to both salon professionals and consumers. The standout feature of these treatments is the use of Biodiffusion technology, making Epres the only product on the market that continues to transform and repair hair long after it dries.
The Bond Repair Treatment Kit provides an at-home solution with a refillable spray bottle and water-free concentrate vials that actively re-bond the hair's structure, enhancing softness, strength, and manageability.  
With Epres, you can trust in the credibility and expertise of Eric Pressly, whose passion for innovation and commitment to delivering promised benefits and results shines through in this next generation of haircare.
Pushing the boundaries of hair care, Oribe blends performance and decades of experience to create products that are unrivalled in today's market. Unique in every category, products are ultra-high-tech with innovative and modern methods. They also have UV protection for hair that normal shampoos don't provide. 
From their Signature Shampoo to their Invisible Defense Universal Protection Spray, their formulas are made without parabens and sodium chloride. With different natural ingredients such as plant collagen and rice protein, every product is sure to make your hair feel and look luxurious all while scenting tresses with Côte d'Azur – a signature aroma.
Pamper yourself with the best and feel the difference with Oribe!
Available at select Oribe salons 
A purveyor of French Beauty, L'OCCITANE works directly with more than 130 farmers from the lavender fields of Provence to the immortelle fields of Corsica. All of their haircare products have featured essential oil as the main ingredient which helps to address target problems due to their beneficial properties. 
Also at L'OCCITANE, they strongly believe in the habit of alternating your shampoo. To achieve the healthiest scalp and hair, you can choose to alternate your shampoo on different days or use a different shampoo day and night. As an example, start with L'OCCITANE's Gentle & Balance Shampoo, formulated specially to care for scalps with strengthening prebiotics and soothing PDO Lavender essential oil. PDO Lavender essential oil is a certification given to only the highest quality Lavender oils, awarded by European authorities.
Next, use another Five Essential Oils Shampoo depending on your hair concerns. Find your perfect hair care combination here.
And for some extra nourishment, indulge L'OCCITANE Scalp Night Serum that comes formulated with the signature Immortelle Flower. This serum helps to protect your scalp and soothe its stress for healthy-looking hair. 
The lightweight and non-greasy expert hair serum also contains soothing Vitamin E and smoothing pro-Vitamin B5 to calm, nourish and boost the health of your scalp. Enriched with 100% natural essential oils and made with 97% natural origin ingredients, the serum will significantly improve the scalp's condition by reinforcing the scalp's protective barrier. Look forward to more resilient, shinier, and healthier looking hair!
The haircare from Virtue Labs is made from human keratin. Human keratin makes up 90% of our hair, skin and nails. Virtue Labs' Alpha Keratin 60 ku®, is a key ingredient in their hair care range and is recognised by our body as its own. This means it is pulled to where it's most needed, resurfacing and filling in cracks of damage in the hair. All Virtue® products contain Alpha Keratin 60ku®, a proprietary hair-healing protein that is clinically proven to transform hair into its healthiest version yet in as few as five uses!
Need a boost to your hair growth? The Virtue Flourish® Density Booster is a potent, drug-free nightly nutrient infusion for your scalp. It comes specially formulated to promote scalp fertility.  
Containing Biomimetic Peptides, microalgae, and a patented Alpha Keratin 60 ku CLINICAL® protein complex, it works while you sleep. Slowly but surely your follicles will be energised and nurtured to become stronger and thrive. 
A perfect choice for anyone looking for a drug-free solution to their thinning hair!
What can you expect? As hair typically grows in cycles over 3 - 6 months, in 8 weeks, your scalp becomes more fertile and its surface is transformed. You will find clogged follicles cleared and the moisture barrier improved. 12 - 16 weeks, and you can look forward to delicate new hair as well as existing hair that is healthy and full of life!
HAIR KITCHEN is a salon-exclusive brand that creates hair care products with only natural fruits and vegetable extract. Both kind to the hair and planet, their clean formula is free from sulphate and silicone which are considered harmful chemicals to the hair and products come in eco-packaging with refillable packets.
The ability of vegetables and fruits to thrive even under harsh environments combined with HAIR KITCHEN's own technology allowed them to create highly-effective products that repair and defend against current and future hair damage.
Their repair-defensive care comes in three customisable steps – Shampoo, Treatment and Leave-In Treatment. Each step has products that suit different needs such as hydrating, moisturising and volumizing. Their star product is the leave-in treatment mist that is made from macadamia nuts and lemon. This oil-based mist helps to protect hair from external factors that can cause stress to the hair. 
HAIR KITCHEN also offers personalised recipes based on your current hair condition and recommends the best solutions for you. Know what's best for your hair here! 
Harness the natural power of mother nature and bring a luxurious feel to your hair!
HAIR KITCHEN. Multiple locations, island-wide.
Did you know that the award-winning Percy & Reed brand was created by two of London's leading hairdressers Paul Percival and Adam Reed? Today the brand stands for efficient products that are for everyone - not just those on the catwalk! 
High-performance and multi-tasking Percy & Reed's products make it easy to achieve luxurious, salons-styled hair at home. 
You really don't have to book that blow dry appointment! Percy & Reed's new Tame That Mane Smoothing Blow Dry Cream is heat activated, and helps hydrate while fighting frizz to give you a salon-worthy finish.
Carefully selected ingredients, Camellia Seed Oil, Pro-Vitamin B5 and anti-oxidant Sunflower Seed Extract, will help to condition, shine, boost body, and smooth any flyaways.
The formula is designed to tame, control and nourish in an effortless style that's long lasting - as long as 72 hours. What's not to love!
COMO Shambala curates holistic wellness experiences through their programmes and products. By combining contemporary science with ancient healing, they focus on improving the mind, body and spirit. Designed locally and produced by artisans worldwide, COMO's products are of exceptional quality and also aim to be sustainable and eco-friendly. 
Their invigorate shampoo is a revitalising shampoo suitable for daily use and for all hair types. It is made using herbal elements like eucalyptus and peppermint for a refreshing cleanse and floral elements like lavender and geranium to help restore shine for healthier glossier hair. 
Start and end the day with a stress-relieving shower with COMO. 
Defining Parisian luxury within the haircare industry, Christophe Robin is a world-leading colourist with A-list clients. Taking a visionary approach by harnessing the power of precious natural-origin ingredients to create highly concentrated and gentle formulas, Christophe Robin is dedicated to delivering instant results that last. 
From their award-winning products like their clay-to-foam shampoo and shade variation mask to their best-selling cleansing purifying scrub with sea salt, all hair types and needs are met. Shop by benefits like colour protection, curl care or repair and regenerate, it's truly a complete collection to date. 
Live life in full colour with Christophe Robin!
Formulated with the utmost consideration for all hair types, Briogeo is the superfood for your hair. Products are made without ingredients that could potentially harm the scalp, hair or overall health of the body and environment and they are scientifically proven to with visible results. 
You never have to choose between sustainable clean ingredients and effectiveness with Briogeo. Strengthen, hydrate and reduce frizzy hair through the use of natural and plant-based extracts and oils. And for those looking to achieve that summer girl look with beautiful soft wavey hair that shines, their Tropical Hair-Adise Nourishing Hydration Hair Care Kit is the all-in-one.
As the name suggests, Grow Gorgeous believes in self-expression and individuality. Beautiful hair has the ability to elevate your confidence and bring out the best in you. Their formulas are clinically proven and are expertly developed to unleash your hair's fullest potential.
When it comes to hair care, Grow Gorgeous' complete range introduces intelligent hair care routines that fit every hair type and lifestyle. Rich textures and lasting fragrances add a touch of luxury to every strand. Their Daily Density Serum is a concentrated cocktail supplement for the hair that promises to amplify volume for a thicker and fuller-looking mane.
 Be your own kind of gorgeous with Grow Gorgeous!