lifestyle
IWD 2023 Spotlight: 7 Female Entrepreneurs Turning Their Passions Into Successful Businesses
Published Date
: 08 Mar 2023 10:00

International Women's Day 2023 Spotlight: Female Entrepreneurs turning their passions into successful businesses
International Women's Day is celebrated on the 8th of March every year to recognise the achievements of women all around the world. As an ode to the wonderful women on this island, we've hand-picked a list of female entrepreneurs who have turned their passions into successful businesses.
Whether it's success stories you are seeking or that extra bit of inspiration, these fabulous entrepreneurs deserve all the recognition and applause. 
Read on as these inspiring women share their stories with us. 
Vanilla Luxury's International Women's Day 2023 Edition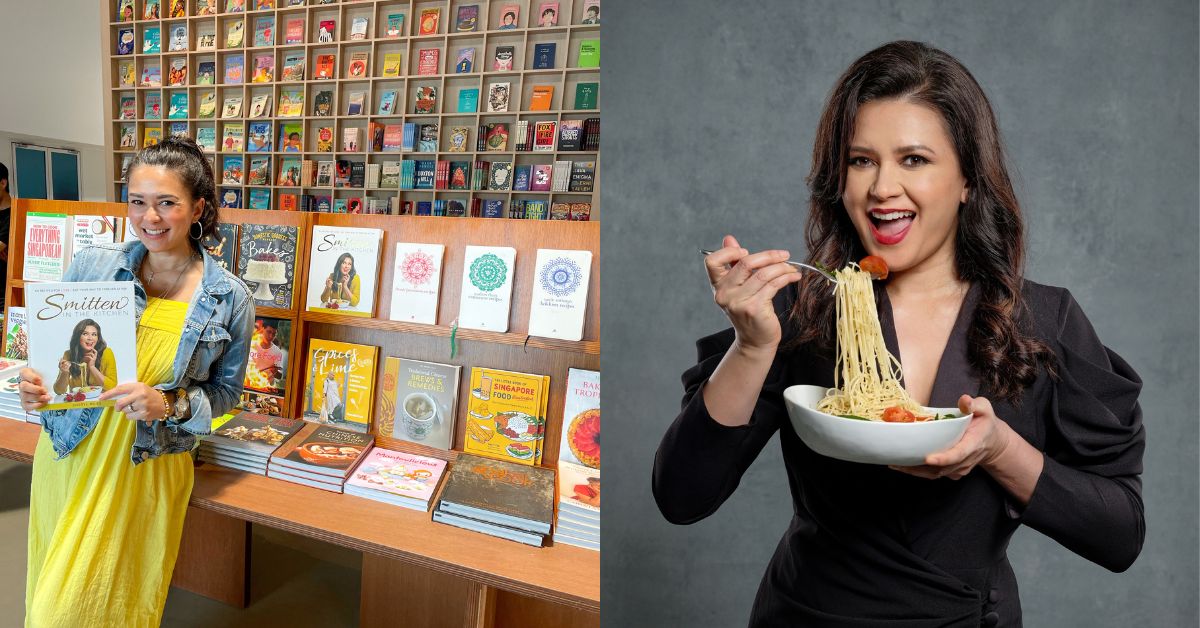 Cheryl Miles is a Radio DJ and cookbook author. With her fun and easy-to-follow recipes, she hopes to inspire busy professionals to make the time to cook at least once a week. Too many people think that cooking is a chore but it's actually an act of self-care, a way to show love and is extremely therapeutic. Plus, did you know that people who cook are considered more attractive to the opposite sex since cooking is a great indicator of generosity and kindness? 
Vanilla Luxury: From being a Radio DJ to writing cookbooks, what made you decide to write your very first cookbook?
Cheryl Miles: To me music and food are synonymous. They both evoke strong emotions, create memories and tell a story. If there's anything more meaningful to me than connecting with my audience through radio, it's through these recipes. The real inspiration for "Smitten in the Kitchen, 60 Recipes for Love" actually came about from us trying to have kids right after our wedding in 2018. 
The plan was to compile family recipes of my Eurasian heritage before they are lost and forgotten and from my American husband's side of the family too. I was inspired by the TV show "How I Met Your Mother' and I wanted to write a story of love through food. From the time I was single, to how I met Matthew and all the hard-earned love lessons I gathered along the way. It wasn't supposed to be for sale but for us to keep within the family.
I got as far as "translating" 5 family recipes when Matthew suggested that I include my own recipes - particularly the ones I cooked for him during our courtship. He also thought I should get it published and sell it! Somehow that resonated with me so I excitedly decided to run with it. 
To self-publish and distribute my cookbooks, I started my own media company, Miles Nixon Media Pte. Ltd. I worked tirelessly on this labour of love from 2019 and throughout the pandemic, before launching my cookbook in December 2021. By the end of it all I had over 100 recipes which are now split up into 3 books. The other two, "Sexy in the Kitchen 25 Recipes for Romance" and the eco-friendly e-cookbook "Good Vibes in the Kitchen, 20 Meatless Recipes for Kindness" are a supplement to the main cookbook. 
Vanilla Luxury: What makes your cookbooks different? 
Cheryl Miles: The recipes are divided into 4 stages of love - Fabulous (for the sassy singles), Fun & Flirty (easy date night dinners), Fancy Fiancé (more complex dishes that you can cook together as a couple) & Forever After (everything to get you down the aisle and beyond including my Wedding Diet, Asian Classics, some Eurasian family recipes and easy desserts). 
Many cookbooks are themed by the type of cuisine or meal category (starters, mains, desserts etc). I wrote this to be a practical cookbook for all occasions of love, whether practising self-love, entertaining friends, preparing a sexy meal or cooking for your loved ones. There's even a curated Spotify playlist to create the right ambience for Love, Romance & Kindness when you cook and dine.
As a modern home cook, I'm always looking for shortcuts that make sense without compromising on the flavour. So you can also find useful tips and techniques and where possible, explanations on why that method is best. I believe a cookbook should empower the person reading it so that they too can create their own recipes for love, or modify it to utilise the ingredients they have available. 
The part I'm most proud of are the love lessons attached to each recipe and the specially chosen inspirational quotes. There are also instructions on how to write your own Recipe For Love which is basically an exercise that helped me to discover what I was really looking for in a life partner and also to recognise what I bring to the table too. My biggest regret is waiting so long to have kids, so the book contains everything I wish I could tell my younger self.  
I hope that no matter where you are on your journey of love, you will find something that either helps to inspire or reminds you that love, like cooking, is a skill anyone can learn. It's all a work in progress!  
Vanilla Luxury: What's next for you? 
Cheryl Miles: Well for starters, I have a new show on ONE FM 91.3 that is keeping me busy. It's the same time belt, weekdays from 1 to 4 pm, but with new segments. 
On Motivational Mondays, I have a business coach Christian Chua dispensing motivational tips to help you slay it at work. On Love Me Tender Tuesdays, listen out for Karen Foote, The Unorthodox Psychologist and author of "The Parenting Trap" for her straight-up approach to parenting. And on Friday Recommendations, your very own Gursheel Dhillon will be giving us the inside scoop on holiday destinations, beauty tips and the latest trends. I will also have Sam Wu, a popular foodstagrammer @SamooSG who will be dishing out the best places to eat but I'm most excited about working towards getting certified as a nutrition coach and continuing to develop new recipes. 
Visit Cheryl Miles' blog at www.CherylMiles.com and Instagram pages @cherylmiles_ and @smitteninthekitchen.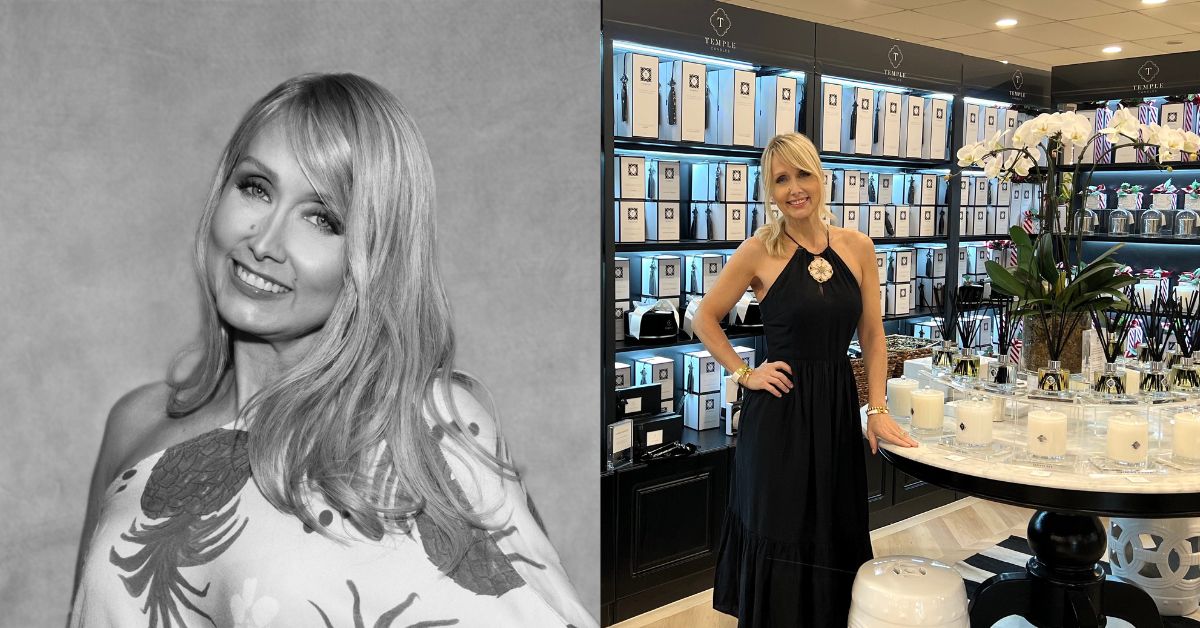 Kendall Hamill is the Founder and Creative Director of TEMPLE Candles, Singapore's luxury brand of Oriental-botanic inspired home fragrances. 
Arriving in Singapore as a new expat 10 years ago, Kendall struggled to find a beautiful and meaningful Singapore-themed gift for her visiting family and friends. As an Interior Designer by trade with previous training in fragrance formulation, an idea began to form: to create a high-end Singapore-inspired home fragrance brand with scents that were emblematic of the South East Asia region. 
Today, Temple Candles has grown into a full end-to-end manufacturing facility in Singapore's Tai Seng region, with over 80 home fragrance products which include candles, diffusers, eco-friendly refill options, room sprays, a gifting suite, and a hand and body range. 
Vanilla Luxury: How did you decide to design fragrances?
Kendall Hamill: My journey in the world of fragrance began with a perfumery programme in Grasse, France, the perfume capital of the world. This is where I learned about the powerful link between scent and memory. Arriving in Singapore, I was inspired to create oriental-botanic fragrances that would serve as a reminder of the lush tropical paradise and rich cultural heritage of the city.
With my background in interior design and my deep love for Asia, I set out to create a world-class home fragrance brand that captures the breathtaking beauty of Singapore and Southeast Asia through scent. Working alongside expert Master Perfumers, I design true-to-life oriental-botanic inspired fragrances that bring the natural beauty and richness of the Orient into your home.
Vanilla Luxury: What were some of the  high points of your career and Temple Candles as a brand? 
Kendall Hamill: The TEMPLE brand is loved by tourists, locals and expats alike. Current expats love gifting TEMPLE products when they return to their native countries. Clients know that they can be proud to gift and own consistently beautiful quality and long-lasting products that smell incredible.  
Working with classically trained Master Perfumers from world-renowned fragrance house, Firmenich, I was able to design local favourites such as Bonsai, Gin Blossoms, Tuberose, Bamboo, and cult scent – The Singapore Orchid. 
One of the biggest moments of pride was gaining the trust and confidence of the iconic Raffles Hotel. We are honoured to be the brand behind the legendary Hotel's suite of 'Frangipani' home fragrance products, sold exclusively in the Raffles Hotel Boutique. 
Vanilla Luxury: What makes the candles at Temple Candles special? 
Kendall Hamill: From concept to creation, it was imperative to me that I create a brand that was truly 'Made in Singapore'. Instantly recognisable with our distinctive black and white packaging, a nod to Singapore's grand black and white colonial houses.  
TEMPLE's standout design incorporates traditional Peranakan emblems and hand-woven Eternal Knot tassels - a centuries-old charm that symbolises good luck, longevity and an auspicious connection between two souls. 
An ode to Singapore, TEMPLE's symbolisms and quality makes it an especially meaningful product both to gift and own. 
Vanilla Luxury: How would you recommend we shop for our candles?
Kendall Hamill: Sometimes shopping for fragrances online can be challenging, especially if you're not sure which fragrance is right for you! In this case, I would recommend visiting one of our lovely retailers throughout Singapore to sample the fragrances first-hand. When shopping for candles, my number 1 tip is to smell the inside of the lid of the candle, instead of the candle's cold wax. 
Smelling the inside of the lid will give you the full fragrance profile, which is the most accurate representation of how the fragrance will smell when the candle is burning in your home. You will smell the nuances of the top, middle, and base notes of the fragrance. When you smell the cold wax, you will only smell the top notes. With this expert tip, you'll easily be able to choose the perfect scent for your space.
TEMPLE Candles is available online at www.templecandles.com. TEMPLE is also available in 6 physical retail stores throughout Singapore, as well as the online platforms of Singapore Airlines' KRISSHOP and TANGS, and is soon to launch internationally.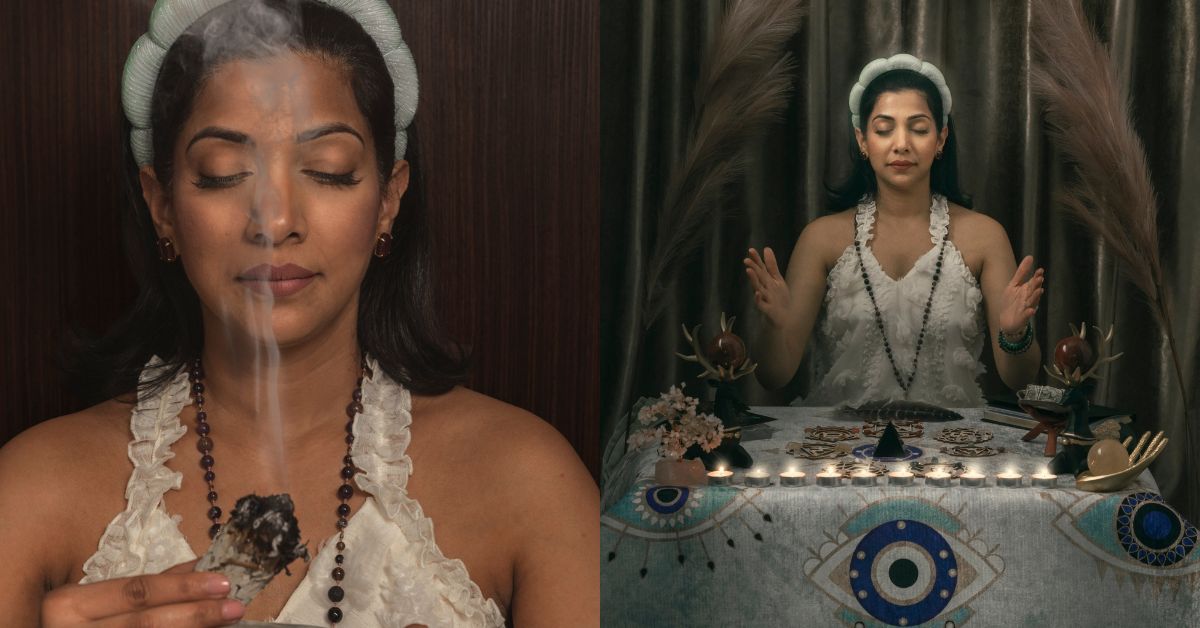 Scarlet Fransisca has always had the gift of clear vision, feeling and hearing from a very young age even before she understood it. There were many unexplainable 'out of this world' magical experiences that she was grateful to have witnessed in her childhood. She was also very sensitive and aware of spirit and energy and soon after she was overwhelmed, she blocked out her gifts. 
In 2019, she was going through an emotional trauma that jump started her awakening journey. The pain was a portal to a new beginning and the spirit led her to learn Reiki. Through her self-healing practice, I discovered a veil was lifted off my eyes and again I could see, feel, hear and read energies clearer than before. 
Eventually, it led her to share this beautiful energy with others to assist them on their journey of healing, self-discovery and empowerment. She calls it "Radiating with Reiki".
Vanilla Luxury: What is a Shamanic Reiki Healing Master?
Scarlet Divine Healing: The bridging of Shamanism & Reiki Healing is called Shamanic Reiki. Reiki is a healing technique in which the practitioner channels energy (called Universal Life Force or Source energy) into a client to promote and balance the flow of energy throughout their body, to open clear & unblock chakras bringing healing on all levels (spiritual, mental, emotional, physical) to the past, present and future of a client.
In Shamanism, we tap into the power and energy of Nature, the elements, Nature Spirits and expanded spiritual realities. The ability to heal comes from the elements, nature spirits, spirit power animals, and Mother Earth. A Shamanic Reiki Healing Master is a healer, connector, and intermediary, for Spirit. We are able to channel energy, spirit and healing for self, others, future generations and Mother Earth.
Vanilla Luxury: How did you get into Distance Reiki Healing?
Scarlet Divine Healing: In 2020, I found out I was pregnant with my second child after my husband was posted on board (Chemical Tankers) and he was unable to sign off and be by my side during the birth. Thanks to my self-healing Reiki practice, I had the strength to carry on every day. 
I dived deeper into my spiritual practice and was guided to start my Scarlet Divine Healing business and offer Distance Healing sessions to everyone. It was also during the COVID pandemic, a time when we couldn't have many meetings/contact.
As Reiki Masters/Practitioners are attuned to the distance healing symbol and are able to carry out healing and send energy across time and space, it was the perfect service to offer. Eventually, I realised that carrying out a distant healing session was powerful as I was in a meditative/trance state which allowed me to connect, see visions, get messages, feel physical emotions and channel energies for the highest good for all clients.
Vanilla Luxury: Who is Distance Reiki For?
Scarlet Divine Healing: For anyone and everyone who is called to try it! I have been booked for a Distance Reiki for a pet dog recovering from surgery, newborn babies who were very cranky, mothers and their daughters to bring more harmony and understanding, cancer patients, and more. 
Vanilla Luxury: What are the Benefits of Distance Reiki Healing? 
Scarlet Divine Healing: You can have the session arranged in the comfort of your own space. The healing benefits are just as powerful as in-person sessions. You can expect to feel lighter, and more balanced, with a positive shift in energy, and emotional release. Furthermore, clearing of aura, chakras, protection, karmic, soul loss, and inner child. 
Vanilla Luxury: How can Distance Reiki help Women in their lives?
Scarlet Divine Healing: Using self-love and self-care practice, Reiki energy helps balance an individual's life force energy, bringing in great relaxation, greater energy levels and improved health. Each individual will experience Reiki in a very different way. Reiki is like having a massage for your soul.
To book a session with Scarlet Divine Healing, drop a direct message at @scarlet.divinehealing. 
Scarlet Divine Healing is partnering with One Tree Planted - for every Reiki session booked, a tree is planted under the client's name.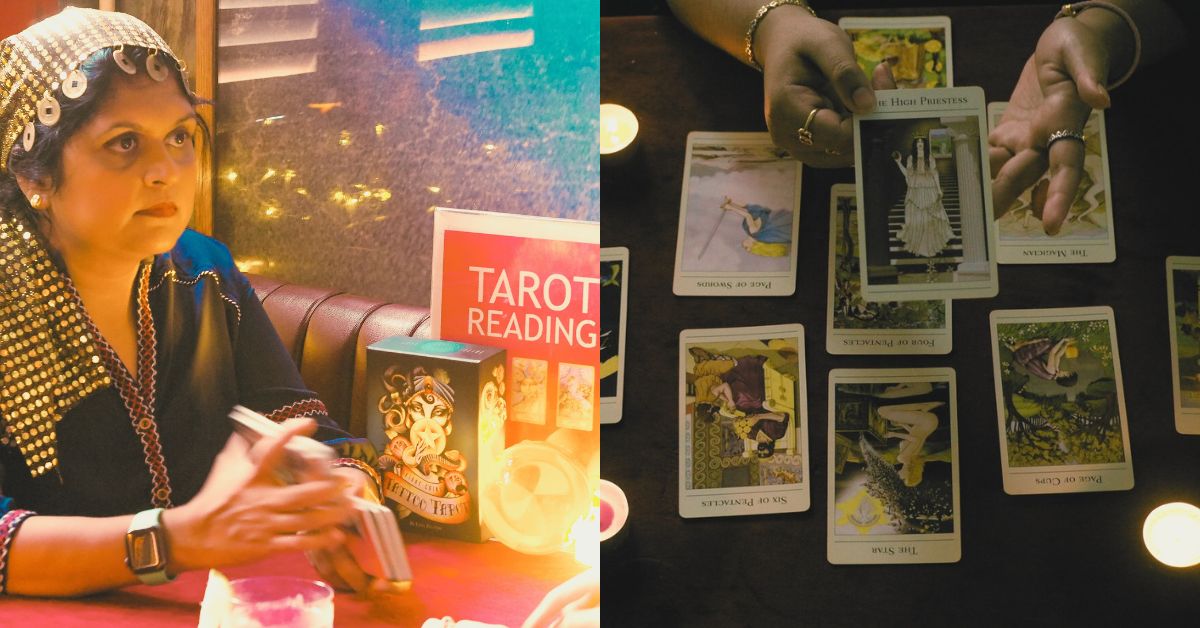 Mamta is a Tarot Card Reader currently based in Singapore. Having learnt tarot reading from a gypsy woman in London many moons ago, she has been doing tarot readings for over 18 years. 
One of her biggest life decisions was whether she should give up her safe and sensible career and become a full time Tarot Card Reader. She asked her friends and family for advice and a few thought that it was a stupid idea and others suggested for her to do tarot card reading just on weekends. She then stared at her tarot deck and decided to pull a few cards for herself to see what was really stopping her. 
She asked 2 questions, what was holding her back and what should she focus on to be a full time Tarot Card Reader? The answer to her first question was her fear of failure and judgement. She was then guided to follow her heart and intuition to make the switch so as to be able to help more people and live her life purpose. 
Fast forward 18 years, Tarot Mamta has an international clientele and she combines ancient wisdom with the mysterious art of tarot card reading to guide clients through their challenges. She especially enjoys sharing her  knowledge and love for her craft through the many tarot reading courses that she has curated for novices and experts.  
Vanilla Luxury: What makes your Tarot Card Readings different from others? 
Tarot Mamta: My approach is with the aim of providing a road map to make life choices that would help my clients' best life. They can live a life of purpose and happiness after my tarot sessions. 
Vanilla Luxury: How can Tarot Card Reading make 2023 your best year yet?
Tarot Mamta: The Year of The Rabbit is touted to be a unique year owing to the positivity it will bring in everyone's life. Your 2023 Tarot Spread, is an opportunity to reflect and gain insight into invaluable opportunities that present itself in the New Year. The tarot cards unveils the life you're meant to live as the tarot cards serve as a divination tool which provides guidance around how best to cope with things that occur on a day-to-day basis. 
Vanilla Luxury: Can anyone learn Tarot Card Reading?
Tarot Mamta: Anyone can learn tarot card reading to connect with their intuition, gain a new hobby or become a professional tarot card reader. I have curated several levels of tarot reading courses. For anyone without prior knowledge, the Yes/No/Maybe Tarot Card Reading Class is recommended. My Basic and Advanced Tarot Reading Courses help you read tarot for yourself and others with confidence and ease. 
Vanilla Luxury: What should anyone do before a Tarot Card Reading?
Tarot Mamta: It is best to come prepared with questions you want answered. Be receptive to the guidance of the Tarot Cards and trust your tarot reader's abilities by shedding any inhibitions towards the practice. 
Vanilla Luxury: Is there a difference between online and in person readings?
Tarot Mamta: There are no differences between the accuracy of the tarot card reading. I get clients from all walks of life, both local and international, in person and online.
Connect with Tarot Mamta via [email protected] or (+65) 9749 9287.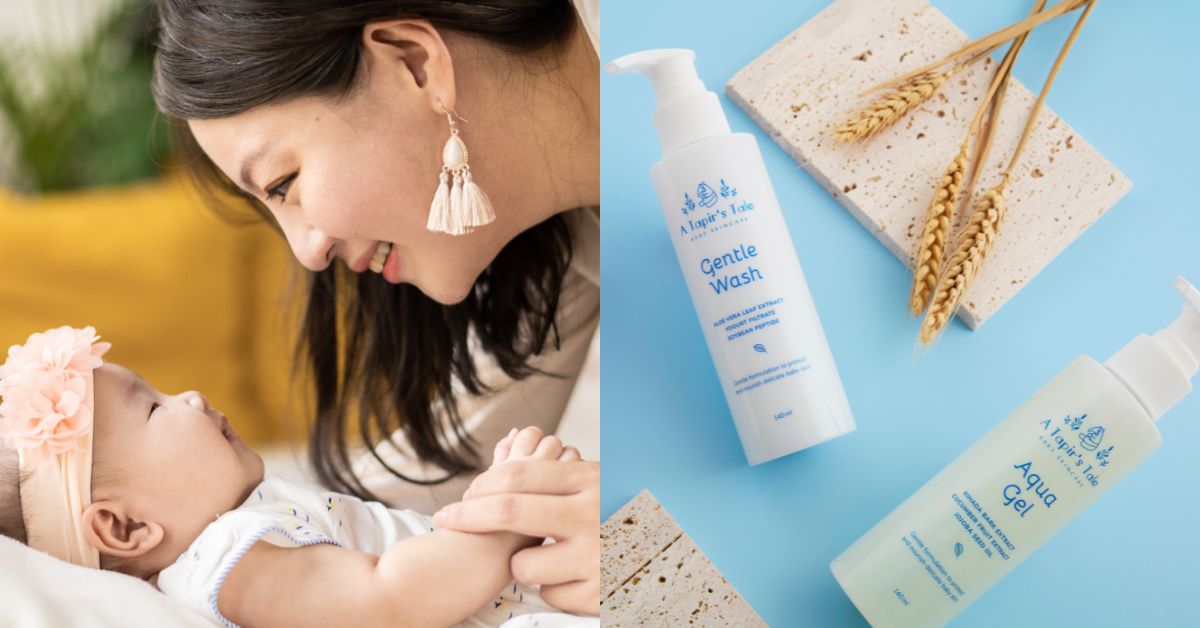 Charlene is the Founder of A Tapir's Tale Baby Skincare, a paediatric skincare brand based on high-quality botanicals and proven skincare actives that are suitable for the whole family. 
Striving to be the go-to premium baby and family skincare label, Tapir's Tale skincare solutions are thoughtfully curated to tackle common skin issues with Singapore's tropical climate and urban environment in mind such as baby acne and eczema. Her son's experience with skin problems prompted her to focus on an overlooked market which is children with sensitive skin.
Vanilla Luxury: What makes Tapir's Tale Baby Skincare special? 
Charlene: Firstly, we apply the innovation that you see in premium women's skincare to baby and family skin care. We use premium skin-loving ingredients that benefit babies' delicate skin and are not commonly found in other children's skincare brands in the market. Ingredients such as hydrolysed hyaluronic acid, ceramides and squalene are lab-tested and have proven efficacies even for the most sensitive skin.
Secondly, our lightweight skin-soothing blends are suitable for our tropical weather and free from common additives such as colouring, fragrance, and sulphates. Lastly, The big plus is that the formulations are also highly effective for anyone of all ages looking for high-performing skincare free of common irritants.
Vanilla Luxury: Tell us more about your clients. 
Charlene: Our clientele is mostly parents who are looking for natural yet science-backed baby care products. They are used to using the latest and best skincare products and do not want to compromise that for their children. We also have a growing following of teens and adults who are looking for sensitive skincare solutions for themselves.
Tapir Tale's Baby Skincare products are available on their website www.tapirstale.com. Also available in-store at retailers including Mothersworks outlets and Playhao at Forum The Shopping Mall. Tapir Tale's Baby Skincare's sun care essentials are also available at Singapore Zoo. 
You can contact Charlene at [email protected].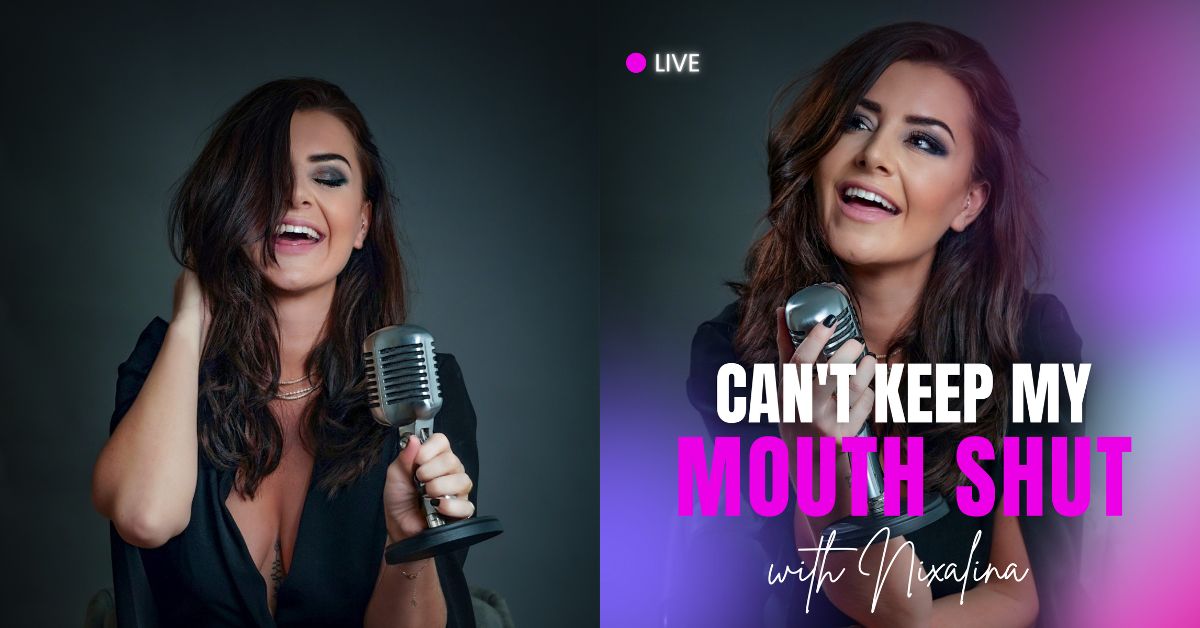 A powerhouse of creativity, Nixalina pushes boundaries in the realms of love, sex and relationships. She has single-handedly built a brand that helps women across all life spheres by giving them direction and advice in their lifestyle choices.
Always ready to be a listening ear or to help other women (and men) who are facing problems in their lives, Nixalina is a pop-culture icon who shares her life experiences publicly in order to be of service to others, and always in a fresh, fun way that is sprinkled with her signature humour.
Nixalina rose to fame in 2011 when she launched her U.K based female lifestyle digital platform, Sex & London City. After winning eight national blog awards, Nixalina moved to Singapore in January 2017 to join the team of Her World magazine as Deputy Online Editor before launching the sister arm of her brand: Sex & Singapore City in 2019. Swiftly following suit with her podcast of the same namesake.
Vanilla Luxury: What made you start your podcast?
Nixalina: I actually had no intention of becoming a podcaster, believe it or not. I only launched the sister arm of my London website, Sex & Singapore City. Within a month of my website being live and of course, my written sex, dating and love features now available in Singapore, I got an email from Kenn Delbridge who owns Splice Studios. He asked if I had ever considered creating my own podcast as my content holds its own in the niche. At that point, I hadn't ever really even listened to a podcast myself, so I had no idea what I was doing or getting myself in for! 
He suggested we try some episodes in the studio one day and it turns out, those were good enough to be the actual first 3 episodes of my first-ever podcast show, and Kenn calls me a one-take wonder! Podcasting really was effortless for me from day one. It doesn't mean I don't plan and research or take it seriously, I just love it so much and can talk talk TALK! I also have an easy way of communicating that relates to people (so I've been frequently told). 
Vanilla Luxury: Why should everyone tune into your podcast?
Nixalina: I'm not great at self-promotion so I'd just say this - if you're in need of some guidance, sex & love self-help advice, if you enjoy funny stories or relatable dating content, then I'm probably the girl for you. I offer informative insights into the realms of dating, relationships, sex & love with candid and brutal honesty that allows my listeners to connect to my authenticity. I also always reply to DMs from anybody who reaches out for help - it is a given I'll be there for any listener who needs my direct communication. 
Vanilla Luxury: How does it feel to be in the Top 5% of Podcasts on Spotify Shared globally?
Nixalina: I'm still wrapping my head around it. I don't often keep a steady eye on my statistics as they're not the focus for me, the content is. So I only realised I was in this top 5% band of global podcasters when I received my Spotify Wrapped statistic deck at the end of 2022. I had absolutely no idea and I am overwhelmed just trying to process what that means. It is incredible. It does also, in all honesty, add pressure for me to continue to create content knowing it's reaching such a wide audience, but once again I try to swerve from that and instead just focus on my content. 
Vanilla Luxury: What can we expect next from your newest podcast "Can't Keep My Mouth Shut"?
Nixalina: I'm still in the first season of my new show and only 11 episodes are aired so far, but I have taken a slightly different route to Sex & Singapore City podcast by adding more episodes of interviewing inspiring and incredible people. I am bringing new voices to my show with new tales to tell, alongside all of my original content and typical episodes we all expect from me. 
Can't Keep My Mouth Shut is available on Spotify, Apple Podcasts, Google Podcasts and all major podcast listening apps. Visit Nixalina's producer and website for more information.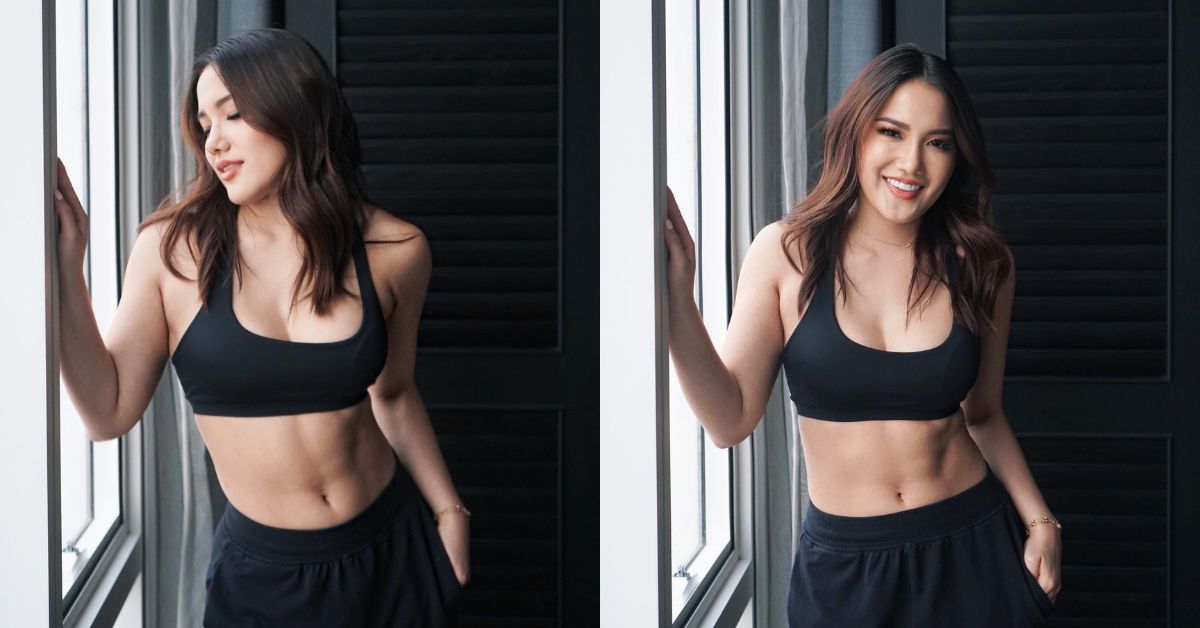 Tyen Rasif has been a personal trainer for almost 8 years now. As a teen, she struggled with clinical depression and anxiety, and was always unfit and underweight. Two trips to the emergency room made me realise that I had to find a way to become stronger both physically and mentally. 
A friend taught me weightlifting, and it became my means of having control over my body and mind. I became a certified personal trainer, and even entered international bodybuilding competitions for 4 years to challenge myself even further. 
At that time, there were not many resources for women in fitness and so I decided to share my workouts and diet tips online to inspire others to live a more healthy lifestyle. I now have a wellness show on YouTube with some videos garnering millions of views, developed a home workout app called NO SWEAT, and continue to share wellness content on my platforms. 
Vanilla Luxury: We see you sharing many useful fitness tips on your social media platforms, what is one thing that you tell every woman?
Tyen Rasif: Focus less on how much you weigh, and focus more on how you feel. I haven't measured myself on a scale in years and I always encourage my clients to measure their progress by photos, but more importantly by their energy levels, weights they lift, and other indicators of health and mental wellness. 
Vanilla Luxury: Share with us a story about a client that will motivate women reading this who are looking to be fit.
Tyen Rasif: Most recently I had a client who lost 12kg in 5 months for her wedding. She committed to training 3 times a week for 5 months, and started incorporating cardio into her routine. She made an effort to reduce her intake of sugars and fats and adopted a cleaner diet with white fish and vegetables. This was not an extreme change for her as she still ate out, but it was all about making small tweaks to her eating habits that made all the difference. 
I also train lots of mums with kids who are rocking 6-pack abs. As for my celebrity clients, they are my earliest trainees because they understand the importance of setting a strong mindset first thing in the day. Working in the media industry is challenging as it requires a lot of stamina and discipline. One thing most of my celebrity clients do is that they religiously maintain their cardiovascular health through high-intensity training at least 3-4 times a week. They also drink a lot of water for skin and overall well-being. 
Pro-Tip: High achievers tend to work out earlier in the mornings to set a winning mindset for the rest of the day. You can do it too! 
Check out Tyen Rasif's NO SWEAT Fitness App.