Horse racing is known as the sport of kings and can be traced as far back as the 16th century in England. Royalties including Her Majesty Queen Elizabeth II and Ruler of Emirate of Dubai His High Royal Highness Sheikh Mohammed Bin Rashid al Maktoum share a lifelong passion of horse racing.
Famous billionaires such as French Businessmen Alain and Gerard Wertheimer who own controlling interests of the House of Chanel; Katsumi and Teruya Yoshida from the Shadai Group in Japan known for their racehorse breeding empire; and even Singapore's very own Philip Ng and Robert Ng Owners of Far East Organisation are fans of horse racing.
We speak to one of Singapore's leading horse owner Jayven See to find out more about his passion.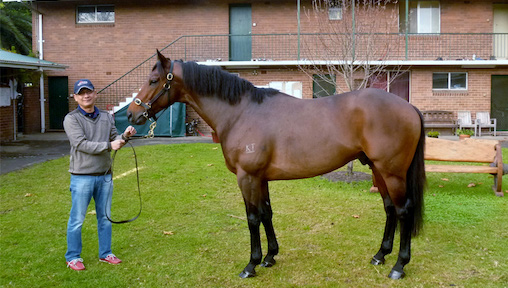 Vanilla Luxury: What were you doing before getting into horse racing?
Jayven See: I was the Managing Director of Emerson Marine Solutions Ltd, a company that is dealing in the oil and gas, shipbuilding and repair industry.
Vanilla Luxury: What sparked your interest in horse racing?
Jayven See: I loved to work with animals since I was young, and it was only a natural progression, I became fascinated with racehorses.
Vanilla Luxury: How many horses have you owned?
Jayven See: A few! I think all up I have raced more than 100 horses in the past 10 years, be it in Australia, Singapore, England, Japan, New Zealand and Ireland. It's not a cheap hobby and unfortunately, there are more slow ones than fast ones, but the fast ones make up for it.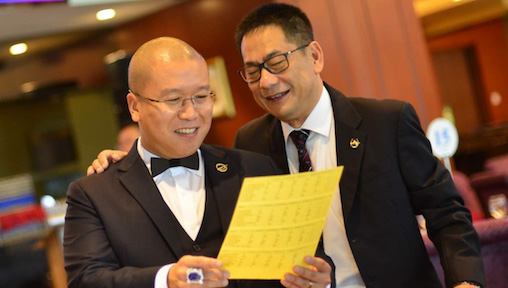 Vanilla Luxury: What made you decide to become the Racing Director of Ultima Horse Racing Club?
Jayven See: Dato Dr Nicholas Ho and I shared the same philosophy of giving back to society as so we do some charity work together. Our path crossed and we also share the same liking for speed and are adrenaline junkies. I thought I'd do my part by giving back to the Ultima Horse Club my knowledge of racing and the wealth of experience acquired as a horse owner and breeder over the years.
Vanilla Luxury: How do you decide if a horse is a winner?
Jayven See: Nobody knows. Sometimes, it depends on your luck when it comes to getting your hands on a champion racehorse. You could have the most blue-blooded pedigree but you can end up not seeing a racetrack ever! To minimise the risk of ending up with a dud, you do try and go with all these principles you learn and pick up at the sales ring i.e conformation, pedigree. At the end of the day, it's down to your luck.
 
Vanilla Luxury: Any horse racing tips for our readers?
Jayven See: Ask me on race day. Just enjoy horse racing as a sport, a feast for the eyes, and the social aspect of just having a good time with friends and loved ones.