With the Circuit Breaker extended, we know that it is time for us to round up our favourite comedians and content creators in Singapore to bring more laughter into our lives. As the saying goes, laughter is the best medicine, so please keep yourself entertained and stay sane at home.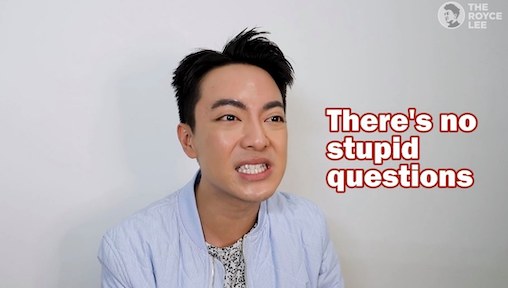 I met Royce during a media trip and I had no idea he would turn out to be my favourite person to follow on Instagram right now. Royce or better known as Richy Von Zhang on Instagram is absolutely entertaining. This Left Profile Artiste has created videos such as "The Real Tuition Teachers of SG", "The Real Food Deliveries of SG", "The Real Cabin Crew of SG" and the icing on the cake is "The Real Sugar Baby of SG". Keep up with his shenanigans on Facebook or Instagram.
My husband recently showed me a video on The Funny Punjabi Guy pranking his mother and I know I shouldn't laugh but it was hilarious. What's priceless are her authentic reactions to his antics. You can follow Calvin through TikTok or Instagram as he promises to share something funny daily. He explained to me that he shares photos of his girlfriend on the right side of his Instagram feed as he feels that women are always right.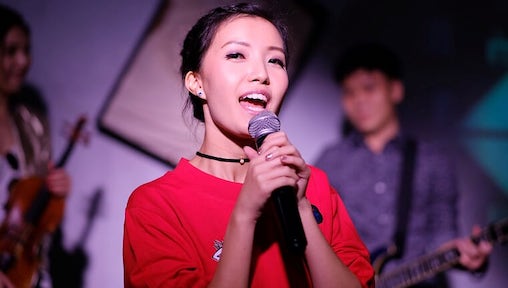 Singer, Actress, Writer, Director - Annette Lee seems to do it all but what she's done best is nailing 17 accents in her TikTok video. Thanks to all this time at home, she's spending a lot of time on TikTok creating videos. Her latest videos include a list of complaints by Singaporeans during the Circuit Breaker. You can watch her entertaining videos on TikTok.
Meet the Makundi siblings, your local African kids that speak Mandarin. In 1994, their parents decided to relocate from Tanzania to Singapore and their youngest brother Alvin was born here. Having learnt Mandarin in school and Singlish while growing up here, you'll see an entire mashup of different accents, language and culture. My favourite videos thus far are when Nancy teaches her mom how to speak Mandarin when Wendy tries to order a Teh C Peng Siew Dai, and their song written about Day 17 of Circuit Breaker. They're also part of a group on YouTube called RockNRojak and here's them giving out 300 care packs to the community before Circuit Breaker.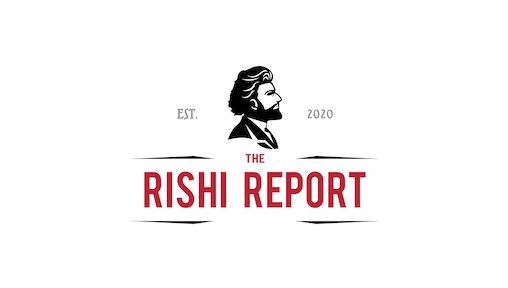 Rishi Budhrani is not a new face to comedy in Singapore. He's been on Channel News Asia, Comedy Central Asia and the list goes on. If you've not watched Rishi on Unexpected Journeys, you can first start by checking out this 3-part travel series about discovering some of the most interesting yet misunderstood places on earth which includes Singapore. Thanks to Circuit Breaker, The Rishi Report was launched on 1st April 2020 on Facebook to bring you the latest news in Singapore as Rishi makes sense of these crazy times.
Stand-up comedian Sharul Channa will be performing a virtual edition of "Am I Old" this Mother's Day on Zoom. Sharul will play Savitri, a 68-year-old Singaporean retired school teacher, looking for something exciting to do and she tries stand-up comedy for the first time. Armed with nothing but her Passion Card and Pioneer Generation Package, Savitri is ready to hit you with her best punchlines. To make this show accessible to everyone, "Am I Old" is a pay-what-you-can with donations going to AWARE. You can book your preferred dates via Eventbrite as she's got shows on 9th May, 10th May and 15th May - a perfect way to entertain your moms this Mother's Day.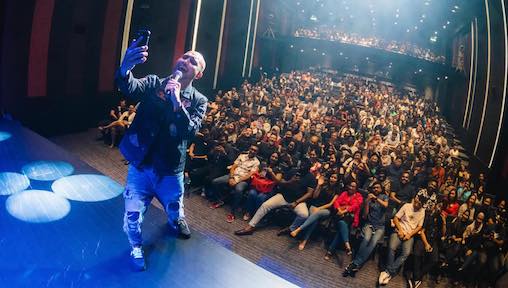 If you're looking for an hour of entertainment, you can watch Fakkah Fuzz: Almost Banned on Netflix. Stand-up comic Fakkah Fuzz cracks us up with his jokes and within minutes into his show, you'll soon get an inkling to why it was almost banned.
If you know of more hidden talents in Singapore, please feel free to DM their Instagram handles to me @gursheeldhillon.