Singapore's leading hair salons are coming up with innovative new solutions for common hair problems. Whether you have damaged hair due to weak hair roots, frizzy hair due to the humidity or a greying scalp, here are 4 treatments to help Asian women achieve their dream tresses.
1. Glass Hair by Chez Vous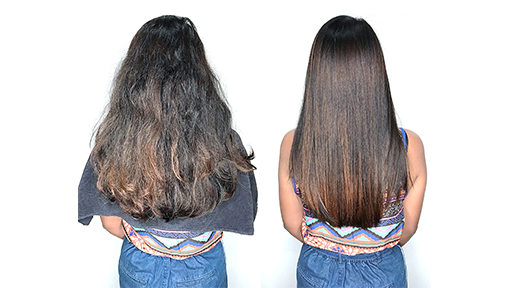 Southeast Asia's sweltering heat and humid climate cause our hair to be unruly and frizzy. This treatment developed by Chez Vous hair salon in collaboration with Goldwell Singapore promotes long-lasting heat-activated smoothness and manageability for frizzy and stressed hair.
Inspired by the Korean trend of "Glass Skin", a 5 step process is carried out using a custom serum blend of Glyoxylic Acids, Micronized Hard Collagens and Peptides, Stimulated Elastin, Hydrolysed Silk and Cell Membrane Complex. The entire process takes just up to 1 hour.
We tried the Glass Hair treatment which is a shortened and affordable version of the Hair Botox which we personally swear by as this treatment is a must-have for busy executives who want long-lasting smoothness and reduced frizz!
2. Kérastase Detoxifying Scalp Ritual at Mi The Salon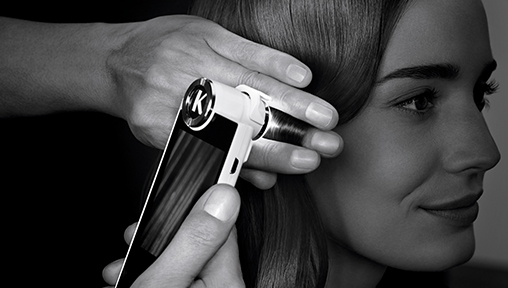 Starting from $125+ per session, this five-step ritual promises to revitalise the scalp and strengthen the hair roots for a healthier mane. Three silicone-free rituals are enriched with Moringa, an antioxidant that prevents premature aging, glycerine for added hydration, and exfoliation beads which will remove dead skin cells with a thorough head massage.
Each scalp issue has its own specific ritual that is geared to buckle down with a specific focus; the Purifying Ritual, made for those struggling with dandruff, purifies the scalp and controls the itching and flaking, the Clarifying Ritual cleanses those with oily scalps and regulates the production of sebum, while those with sensitive scalps can undergo the Calming Ritual where the scalp is soothed and freed of impurities.
3. Medical Grade Stem Cell Hair Solutions by PHS Hairscience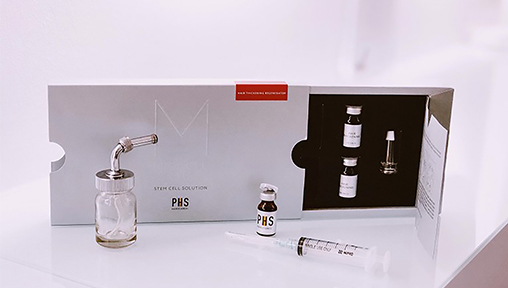 Previously only available in clinics, medical grade Korean stem cell solutions for grey hair reversal and hair loss is now available at PHS Hairscience. Developed by bio-scientists, trichologists, and medical specialists, the Miracle Stem Cell Solution is specially formulated with SigGrow™, a Korean-developed complex of nano-sized growth factors, peptides and cytokines scientifically proven to be effective in re-kindling inactive cells to enable cells restoration with initial results expected as early as two months.
In addition, Miracle Stem Cell Solution also contains vitamins, antioxidants and DHT blockers, is free from harmful ingredients such as parabens, mineral oils and benzophenone, and is non- invasive in application. There is no pain and no downtime for the treatment session.
4. Feminine Hair Loss Control by Svenson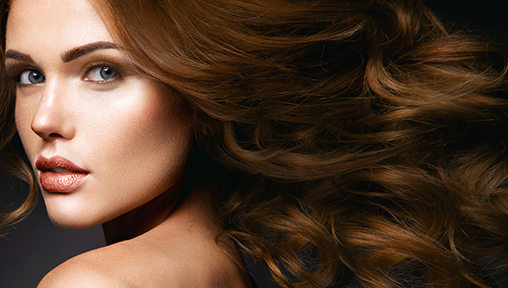 Female Pattern Baldness can be identified by a typical pattern of hair loss in women; this could be due to stress, diet or hormonal imbalances. The Feminine Hair Loss Control Treatment is a concentration of botanic actives to counter hair fall due to hormonal imbalance or oxidative stresses while rejuvenating hair roots and providing anti-aging properties to the scalp.
Niacinamide (vitamin B3) increases scalp microcirculation and keratin production on hair strands while reducing scalp inflammation. This vitamin is vital to promote thickening of hair strands, and nourishment of hair roots.
The Treatment also includes sea plankton - a booster shown to increase hair length and cell renewal on the scalp, as well as Pueraria Mirifica Root Extract - a key botanic active that works from the hair root to strengthen hair and protect against premature greying of strands.