Whatever be your weapon of hair-destruction or pain threshold level, there's bound to be a hair removal solution on our list! Look no further for your Waxing, IPL and Sugaring needs.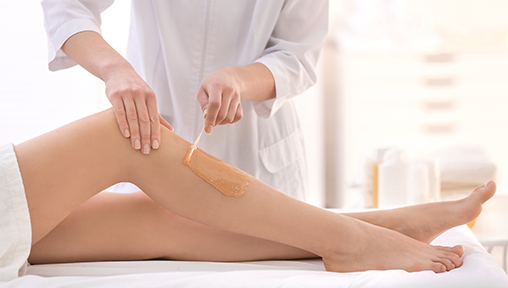 Stalwarts in the beauty business, Gooday are well known for their waxing services amongst many other beauty treatments they offer. From full legs and arms to your back, underarms, bikini line or Brazilians, the experienced staff at Gooday are equipped to handle all waxing jobs and delicately so. Using one of the oldest methods of hair removal, they use hot waxing to get that effective, smoothly waxed feeling. In hot waxing, warm wax is spread on the skin, covered with a strip of cloth and allowed to dry before being pulled off in the opposite direction of hair growth. This technique pulls away most of the hair from its shaft and is far more effective than using cold wax. Depending on your skin and hair, you can expect smooth skin for as long as 4-8 weeks; making it one of the most popular and long lasting hair removal methods available.
Pro tip from Gooday for serial waxers - in order to limit ingrown hair and irritation, avoid wearing tight clothing around the waxed area for some time. Also, make the time to exfoliate a couple of days after waxing to prevent dead skin cells from building up.
For plenty more tips on how to keep your skin healthy and well, visit Gooday and get rid of that unwanted hair - safely!
Gooday, 101 – 105 Serangoon Road, Singapore 218006. Phone +65 6392 2122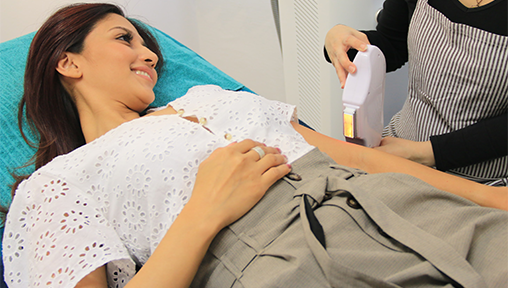 Move away IPL, the new age SHR or Super Hair Removal by Wellaholic is the way to effective and painless hair removal. Wellaholic's 4 outlets are popular across the red dot for their unlimited monthly packages that allow customers to treat different parts of their body, all under one monthly price.
Their Super Hair Removal (SHR) service is the one winning all the awards! A new hair removal technology as compared to the standard IPL hair removal treatment, SHR technology uses 50% of energy to target melanin while the other half is focused on stem cells responsible for hair growth.
Popular with both women and men, SHR can target hair on your face (upper and lower lip), on your chest (best to flaunt that 6-pack like Chris Evans), or legs, arms, bikini line, Brazilian - you name it.
The best part though? There's no hard sell or fear of hidden prices with their package offers. There's also their Lifetime Maintain Mode that gives existing customers the lifetime option to return for maintenance treatments, at a hugely discounted price. Have a bunch of questions? Get a free consultation via their hotline and ask away!
Wellaholic, Multiple locations island-wide. Hotline (+65) 8181 1814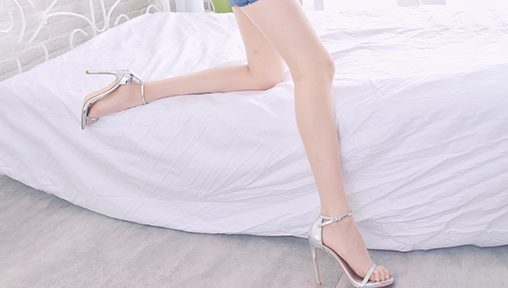 Whether you are seeking skilful waxing or IPL hair removal, Wink Wax are experts at everything hair removal related. Their award-winning staff specialise in unisex waxing, Brazilian wax, IPL and OPT Permanent Hair Removal.
Started in 2008 Wink Wax is popular with locals, expats as well as tourists visiting the red dot. Group Director Winky, has been covered in numerous magazines for her work with Brazilian waxing. She's even worked on pregnant mums and safely so!
Men don't need to feel shy about discussing hair removal needs at Wink Wax. In fact, should you decide to go as a couple, they also offer a Couple's Brazilian Wax option! Done in a Couple's Room within 30 to 45 mins, this service also allows you to add on other services such as facials, IPL hair removal or body scrub. With over 100,000 Brazilian waxes under their belt and counting, there is no doubt Wink Wax are the experts for hair down under!
Trial Price for a Brazilian wax is $28 for women and $58 for men.
Wink Wax, Somerset Outlet, 51 Cuppage Road Singapore. Phone 6733 2037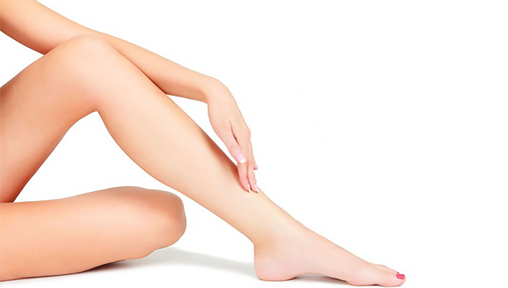 Kelyn Esther's story started from experiencing miraculous skin improvement after soaking in the Dead Sea in Israel. A firm believer of natural, plant-based ingredients, Kelyn Esther began the quest for effective, organic beauty treatments by incorporating the wonders of Dead Sea minerals in their products.
Today, one of the many services that they offer include hair removal treatments using premium honey and olive oil wax. The olive wax moisturises and whitens skin while setting your skin up for hair removal. The honey wax, on the other hand, ensures easy and efficient hair removal, resulting in smooth, soft skin. Kelyn Esther also make use of nourishing Dead Sea and Organic lotions pre and post your wax to ensure a relaxing and completely rejuvenated experience - almost like a spa for your body!
Kelyn Esther, 269 Queen St, #02-227, Singapore 180269. Phone +65 9889 9449

Bonita is a beauty salon located in the Central Business District that takes care of your beauty needs at similar rates charged by a beauty salon located in the heartlands of Singapore. Bonita offers a wide range of beauty services such as waxing, Brazilian, threading, facials, hair care and more while focusing on hygiene, service and privacy.
Bonita offers three types of waxing services - standard warm waxing which is made from sugar and honey, premium warm waxing that is cream-based, and hard waxing which is used for a Brazilian wax and underarm waxing only. Underarm waxing starts from S$16 and Brazilian waxing starts from S$48 with use of the standard warm wax.
Bonita's experienced waxers are focused on removing the most amount of hair in the fastest time frame with the least amount of pain. 
Exclusive to Vanilla Luxury readers, apply the code "LUXWAX15" in the remarks section to enjoy a 15% discount when you book an appointment by 15 March 2020. Valid for online bookings and ala-carte waxing services only. 
Bonita, One Raffles Place and Orchid Hotel. Phone (+65) 6909 6266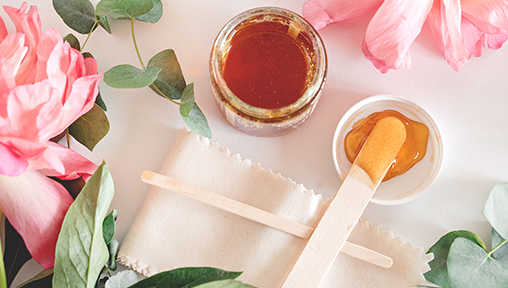 Don't have the pain threshold for waxing? Try Sugaring instead! An ancient technique that involves using a natural paste of lemon, water and sugar (yes, that's it!) to remove hair, Sugaring in Singapore is a great natural option to consider. Flare Wellness use organic soft sugar and natural fibres strips, that significantly reduce pain and minimise the risk of ingrown hair, burns and irritation. What's more, this hair removal treatment can be safely applied to any part of the body, leaving skin soft and smooth. It also helps thin out hair growth over time!
Flare Wellness, Bugis Cube, 470 North Bridge Rd, #04-03, Singapore. Phone +65 8808 4786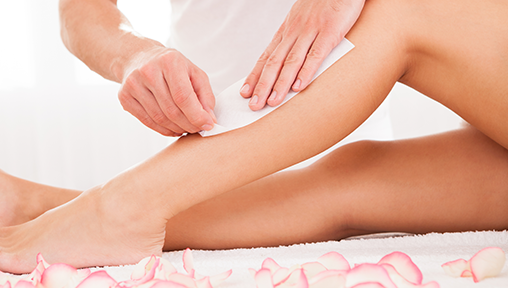 Need your eyebrows done or perhaps you'd like to get eyelash extensions? Highbrow is where everyone rounds up to get more than their eye-related beauty needs sorted!
Facials, semi permanent makeup (eyeliner) and waxing are some of the other services this eyebrow expert offers; so when it comes to waxing, you don't really need to book another appointment elsewhere. Wax made from Rosin is used to get a firm grip on the hair on your body, allowing for a clean lift that removes all the strands. The product used ensures softer and finer regrowth that often gives you as long as 6 weeks in between treatments! Hurrah, for convenience!
Highbrow, The Star Vista, Capitol Piazza and Parkway Parade. Phone +65 87988988