Considering hair regrowth treatments? You are not alone! For some of us, having long and healthy hair is literally a dream come true. Hereditary factors, hormonal changes, ethnicity, medications and stress levels all play an important role in leading to hair loss for men and women.
Don't fret as with the power of science and technology, you can get the best out of your follicles and scalp. Whether it's thinning hair, hair loss or just simply wanting to achieve thicker hair, here is a list of hair growth treatments that will have your tresses thicker and healthier.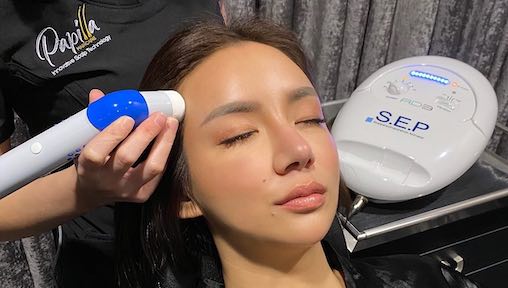 Looking for a non-invasive, pain-free, and FDA certified hair regrowth treatment to treat hair loss issues and improve your scalp health? The brainchild of Korean Dermatologists, Papilla Haircare is a medically backed Hair Regrowth centre that specialises in hair fall and hair thinning solutions. Based on proven scientific principles, Papilla's hair and scalp award-winning protocols are non-invasive and adopts the latest nano-cell know-how for scalp activation.  
The breakthrough technology, Scalpelectroporation®, also known as S.E.P treatment is a new FDA approved procedure that offers a true alternative to injections. Hailing from Italy, this needle-free hair regrowth treatment allows the transdermal delivery of any substance that your doctor recommends. 
Due to the different sizes of various molecules, not all substances are easily absorbed into the skin. S.E.P technology makes the skin tissues permeable to macromolecules, in a non-invasive way, by utilising the skin's water-based channels to allow any ingredient to be absorbed. 
This means that ALL types of scalp conditions, including Alopecia Type 1 and 2 and Hamilton classifications 3 to 5, are suitable for this hair growth treatment. Completely pain-free, with no damage to tissues and cells, this safe hair loss treatment Singapore by Papilla Haircare improves serum absorption into the hair follicles by 17 times!
Want to find out more about this future-forward hair regrowth treatment? Simply give the staff at Papilla Haircare a call or fill out an enquiry form for more information. You can also continue your hair regrowth treatments at home via their newly launched e-store.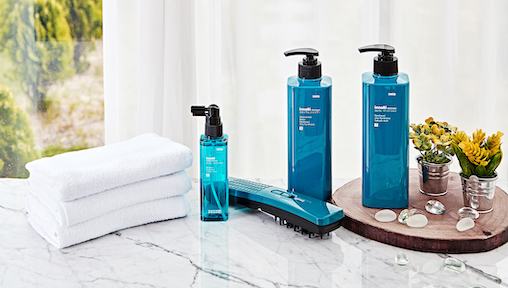 Healthy hair starts with a healthy scalp. Much like the skin on your face, it is important to keep your scalp clean, nourished and exfoliated so that treatments can be absorbed better and dandruff, itchiness and hair loss are kept at bay! SMIB is the first scalp health solution brand in Singapore to introduce Coral Calcium into their range of products that help to prevent hair loss, as well as pioneering Plasma Technology into a portable scalp massage device.
SMIB products primarily are to cleanse the scalp - a cleaner scalp minus sebum and oil, means lesser hairfall and consequently healthier hair. Their hero ingredient Coral Calcium is one of the best ingredients for maintaining a healthy scalp as it relieves itching due to inflammation. It also forms a skin barrier to protect your scalp and by keeping your scalp healthy, it prevents hair loss effectively. 
Step 1 of this effective and affordable hair regrowth treatment set (starting at just $199.90) is to use SMIB's shampoo, followed by a Calcium Treatment formula that needs to be washed thoroughly after. Post that, their Plasma Scalp Massager is massaged and combed through your hair and scalp. This device incorporates Plasma Technology and has been tested to help improve scalp health and prevents hair loss and other hair concerns. Bonus points for soothing vibrations that help relax head muscles, relieve stress and even get you a better night of sleep! Now that your scalp and hair is primed for absorption, the 4th step SMIB's Coral Calcium Hair Essence is sprayed evenly onto each part of the scalp, to leave on.
Should you be wondering about the efficacy of this hair treatment, a quick look at the customer reviews will showcase their very real results. Additionally, a clinical test report showed that SMIB products (complete set) help to soothe the scalp, reduce the number of missing hair, improve scalp elasticity and tensile strength.
Worried about the ingredients? SMIB does not add silicones, or any of the 23 harmful chemicals to their products and instead uses hair nourishing ingredients such as Coral Calcium, Zinc Pyrithione, Niacinamide and Biotin. With over a million sets sold in Korea, and gaining equal popularity in Singapore, SMIB's affordable hair regrowth treatment is the route to take to combat hair loss!
SMIB's best selling Complete Set retails at just $199.90 and includes a Plasma Scalp Massager, Coral Calcium Shampoo, Coral Calcium Treatment and the Coral Calcium Hair Essence.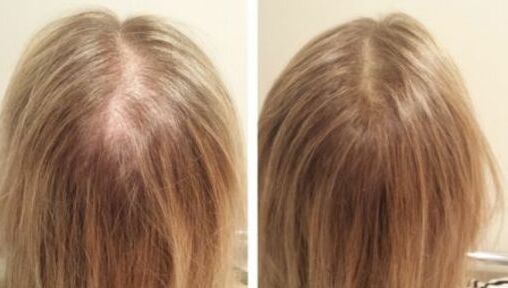 As Singapore's first and only salon in Singapore specialising in regrowth services for natural eyelashes, eyebrows and hair growth, Lash Regrowth takes pride in providing natural hair growth services. Started in 2016 with eyelash regrowth treatment services, Lash Regrowth started to expand their business and venture into hair regrowth treatment services after seeing a huge demand for it. 
A detailed hair scan will be done at every visit to monitor your hair growth. The beauticians at Lash Regrowth will then customise the hair growth treatment and products used based on your hair condition and hair growth rate. 
With the latest technology and plant stem cell products from Germany, a stainless, surgical microchip machine is used to remove dead cells and activate hair follicles. The hair regrowth treatment is followed by a deep scalp massage to enhance blood circulation, and infrared-ray to absorb the active stem cells serums. 
The hour-long hair regrowth treatment is targeted for those who are facing thinning hair problems, hair loss post-pregnancy and have a receding hairline. Comfortable and pain-free with no downtime, expect good results after 3 sessions. 
Enjoy a hair regrowth treatment at a trial price of S$98 (up to S$380) when you book an appointment at (+65) 8261 3088 today.
Location: Clarke Quay Central - 6 Eu Tong Sen Street, #04-66, Singapore 059817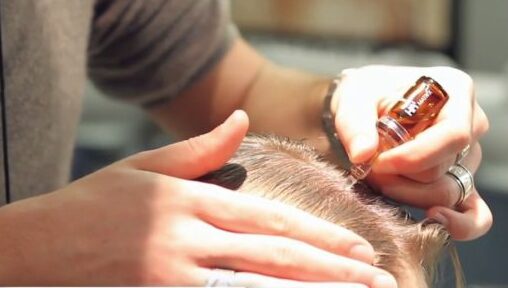 Genosys Hair Growth treatment at Beau Define is a hair regrowth treatment that combines the best of cell science with new enriched formulas. The hair regrowth treatment encourages new blood cell formation, increases hair thickness by supplying nutritive supplements to hair follicles and effectively extends the growth phase of your hair cycle.
Professionalism at its best, the beauticians at Beau Define will ensure that your experience is enjoyable and that your needs are met. Comfortable and effective, the hair regrowth treatment includes cleansing your hair and pores deeply, leaving your scalp feeling healthy and extra clean. 
Results may vary from person to person and it is recommended for you to go for at least four sessions of hair regrowth treatment, six to eight weeks apart for optimum results. 
Location: Blk 263 Serangoon Central Drive, #01-69 Singapore 550263, Contact: (+65) 6285 5188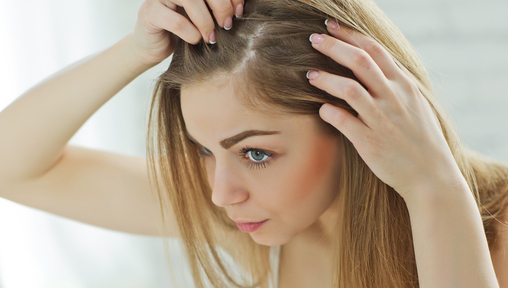 At any one time your hair is under 3 stages of growth – the anagen, catagen and telogen phases. The anagen phase is where all the growth of your hair takes place. At any one time with healthy hair, 88% of your hair is in the anagen phase. However this is not so for many people, there being many reasons.
Firstly, you may have an abundance of DHT in your scalp. DHT is a male hormone that stops hair growth by choking your hair follicles at the roots so they get thinner and eventually die and fall out. Secondly, you do not have the right circulation of blood to feed your growing hair follicles. Finally, your hair follicles are being plugged and clogged at the surface. Commercial drug store shampoos, hair care treatments and conditioners contain a large concentration of petroleum and toxins that can build up on your scalp and clog your hair follicles. The result is fast thinning and greying of your hair and hair that refuses to grow. 
JL Aesthetic Medical Clinic's Hair Growth Treatment involves the use of special hair products such as a special shampoo to reduce hair clogging, special hair tonic to improve scalp circulation to induce hair growth, as well as a soft laser device to stimulate hair growth and oral medication to treat hormonal causes of hair loss. 
Location: 435 Orchard Road, #17-04, Wisma Atria, Singapore 238877, Contact: (+65) 8298 8905, (+65) 6733 7073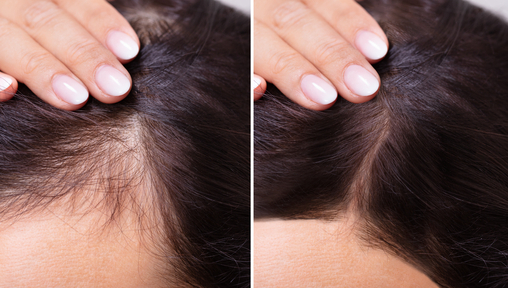 Regenera Activa is a medically researched procedure hailing from Spain, which uses autologous micrografts obtained from your own self. Small samples of skin of 2.5mm wide are painlessly taken from the back of the scalp. These skin samples contain hundreds of thousands of cells that can activate resting hair follicles. The precision-engineered Regenera Activa device further divides them into smaller, more absorbable portions called 'micrografts'. Regenera Activa reverses 'miniaturizing' of the hair follicles that are affected by DHT and genetics.
Shiro Aesthetic Clinic will then prepare the micrografts to be reintroduced to areas of the scalp that are experiencing hair loss. The micrografts go to work immediately to reactivate weakened hair follicles by increasing the work rate of these follicles and stimulate new blood vessel formation to nourish these hair follicles that are now working harder. This hair regrowth treatment takes about 30 minutes and the entire process is well tolerated with no downtime.
Location: 33A Orchard Road, #03-35, Mandarin Gallery, Singapore 238897, Contact: (+65) 6235 5655, WhatsApp (+65) 8857 8006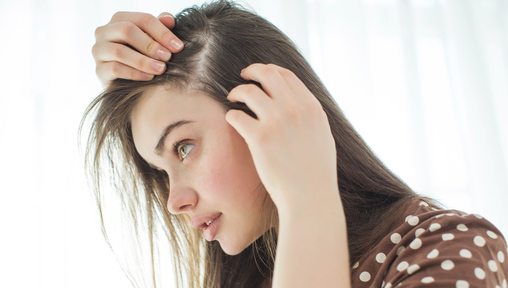 Do you miss having a thick and strong head of hair? Estheclinic has a Laser Hair Loss Treatment that is an innovative and effective treatment for hair restoration and hair regrowth for both men and women. Esthe Clinic's Low-Level Laser Therapy (LLLT) delivers a cool, laser energy to the scalp tissue to strengthen hair fibres and stop hair falling out. It stimulates self-repair of the hair follicles and slows down degeneration while acting on blood and lymphatic circulation to restore hair growth. 
Whether it's in a form of a receding hairline, the dreaded bald patch, male pattern baldness or simply generally thinning hair, hair loss is a particularly difficult problem to come to terms with. You can now fight off the bald patch and the receding hairline with Esthe Clinic's non-invasive, pioneering hair regrowth technology!