Is frizzy hair bothering you constantly? We have just the right, low-chemical treatment for you! Hair Botox is an advanced form of hair repair, anti-aging and straightening formula that helps damaged and frizzy hair return to life. The ingredients in the formula work towards bringing back shine and softness to one's hair - perfect if you want that effortless look!
Urban Tress Salon is one of the few salons in Singapore that offer Hair Botox as a smoothening treatment and work exclusively with market leaders Majestic Hair Botox. A concentrate of active ingredients including Caviar Oil, Amino Acids, Natural Proteins and Argan Oil, it packs a powerful punch with some serious TLC for your mane.
First impressions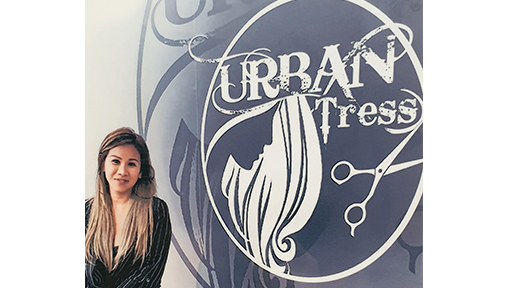 While small in appearance, the Urban Tress Salon, in Bukit Timah is set to impress! Owner Jeanie McLean is warm and welcoming and has gone extra lengths to ensure customers feel comfortable at the word go - drinks, WIFI, food; it's all sorted. A powerhouse of information when it comes to hair Jeanie has quite a fan following in Singapore, often with customers coming back year after year. She highly advocates the use of Hair Botox over other smoothening treatments playing on its low chemical ingredients and the fact that it is Formaldehyde free. Say bye-bye to frizzy hair already! 
And if you are as scared of a hard sell as we are, don't fret! Jeanie does not oversell, or pitch new products through the entirety of the process. In fact, she encourages using what's already in your toiletries cupboard, and not wasting product that you have previously bought. How refreshing, don't you think?
Getting started
First things first. If you are seeking super-sleek, straight hair, this treatment is not for you. Hair Botox works to repair and nourish your hair giving it a shine, bounce and frizz-free appearance but it will not make it super straight. Think of it as a long term blow dried look instead.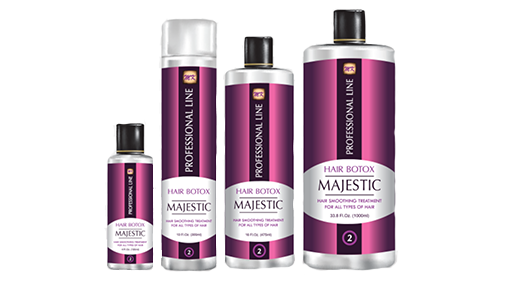 The treatment begins with washing hair twice with the Majestic Clarifying Shampoo. This is followed by blow drying, leaving hair cuticles ready for the process. The Hair Botox treatment is then applied to hair, section by section and left to absorb for 45 to 60 minutes. If you've got your hair straightened or smoothened before you will know that this is the toughest part as fumes and the smell can get quite overwhelming. This is where the no-formaldehyde nature of the treatment comes in. There is literally no smell or overpowering fumes involved - it feels almost like putting on a hair mask. And quite a hair treat at that! Caviar and Collagen go hand in hand with Vitamin E to repair split ends, and any existing damage on frizzy hair.
Hair is then washed with water, followed by blow drying and straightening (with a hair iron) to properly seal the treatment into the hair cuticles. Result - shiny, smooth hair that bounces from side to side.
You are expected to wash your hair within 24 hours with the Majestic Replenishing Shampoo and Conditioner or alternatively any Sulphate-free shampoo and conditioner does the job too.
Does it work?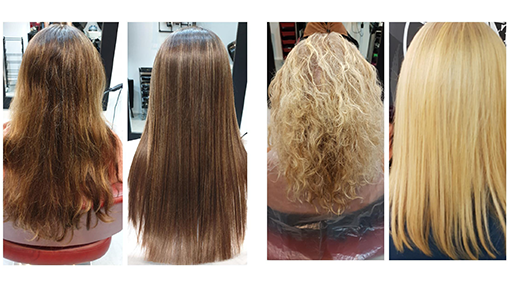 Post treatment, hair always looks fabulous in a salon but in this case there was visible change in texture. Smooth, straight-ish and gleaming with health, the treatment even helped revive an old color job. Frizzy hair, as expected was truly begone!
The proof however is in the pudding, which for us lay after the first, second or third wash, far away from the hairdresser. We noticed a real change in texture, and the treatment definitely combats frizz leaving it easy to manage, looking beautiful and healthy. Any cons you ask? While it promises to get your mane glistening, this Hair Botox treatment only lasts about 3 months or so.
Hair Botox makes your hair smooth, straight and manageable but it also gives it that extra punch of super ingredients that help to repair existing damage. We set out to counter frizzy hair and came back with far more! So, regardless of the short time it lasts, we will definitely be back for another round. And with Jeanie McLean at Urban Tress Salon may we add!  
Majestic Hair Botox Treatment for Frizzy Hair at Urban Tress Salon: Starting from $240 depending on the length of hair.
Urban Tress Salon, 9 King Albert Park #01-49, Singapore 598332, Phone +65 6924 0657