Are you having a hard time looking for effective hair loss products for men in Singapore? With the loss of hair affecting more than 66% of men by the age of 35, hair fall is a common issue faced by most around us. It is also why you find store aisles brimming with hair care products dedicated to hair fall and thinning hair. But, which of these should you buy?
We've rounded up some of the best hair loss products for men in Singapore so you don't have to look too far. A mix of homegrown and international brands, these effective hair loss products will help with regrowth and leave behind a healthier scalp. Read on and take your pick!
Best Hair Loss Products For Men in Singapore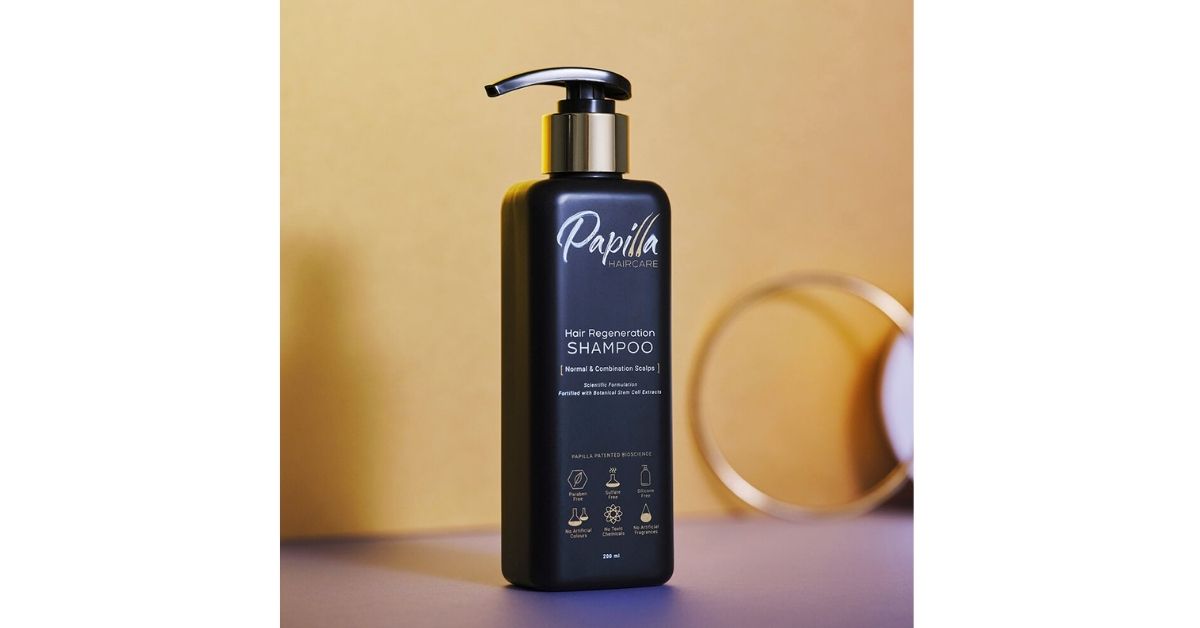 Singapore's leading hair loss centre, Papilla Haircare has helped several customers achieve better hair and scalp health through medically-backed treatments and products. 
As one of the top recommended hair loss products for men, their scientifically formulated Hair Regeneration Shampoo was designed to promote scalp health and prevent hair loss. It comes fortified with botanical stem cell extracts that put a stop to hair loss and boost hair regeneration. 
The shampoo protects hair from free radical damage while promoting a healthier scalp so you can look forward to itch-free, thicker hair days. Perfect for those with normal, dry or combination scalps, the Paraben, Sulfate and Silicon-free shampoo contains no toxic chemicals, artificial colours or fragrances.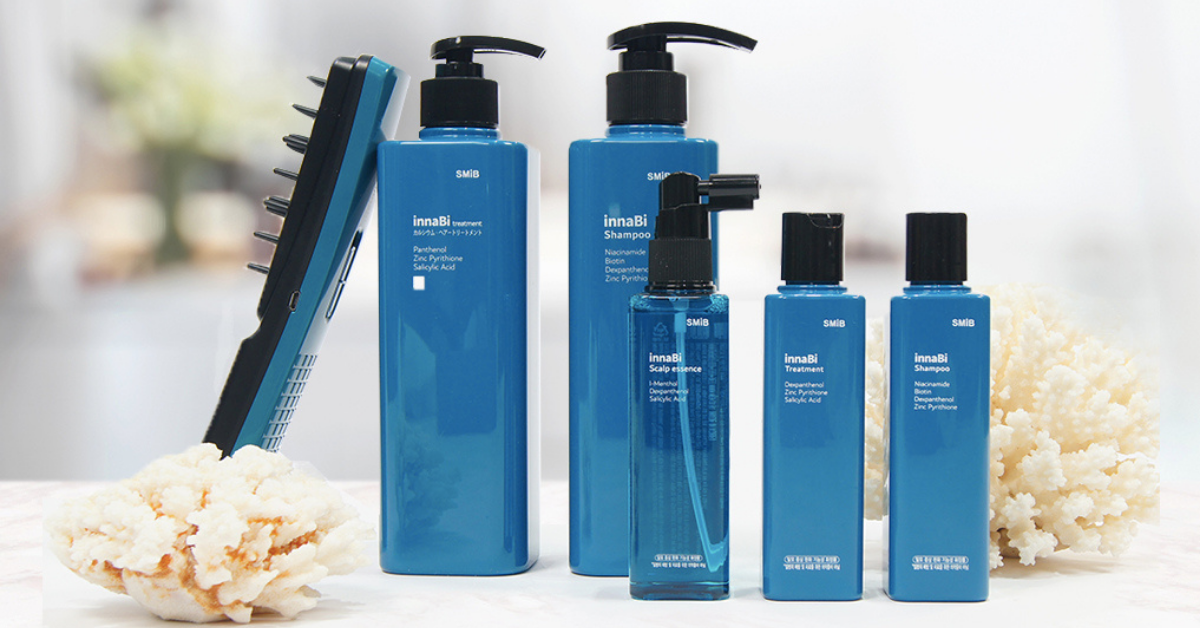 Have you tried SMIB's leading hair loss treatment set? With over a million sets sold across the world, Korean hair experts SMIB are known for their expertise in scalp care. 
SMIB is the first hair loss treatment brand in Singapore to introduce Coral Calcium into their range of products, and a pioneering Plasma Technology via a portable scalp massage device.
Offering scalp health solutions that use the transformative powers of Coral Calcium, their products work by maintaining a healthy scalp which in turn helps with lesser irritation, inflammation and hence hair loss. 
When the scalp is clean, you produce less oil or sebum resulting in lesser hair fall!
Part of the treatment set is SMIB's best-selling Coral Calcium Shampoo which helps to maintain a healthy scalp and relieves itching due to inflammation. Free from 23 harmful ingredients, including silicones, this hair loss product for men(and women!) contains six protein and marine complexes such as Niacinamide and Biotin, which keep hair silky and smooth. 
Want real results? The SMIB hair loss treatment set comes with research-backed hair growth results and includes SMIB's shampoo, Calcium Treatment, a Plasma Scalp Massager and a Coral Calcium Hair Essence. In a clinical test report, SMIB's hair loss products helped to soothe the scalp, reduce the number of missing hair, improve scalp elasticity and increase tensile strength - when used together as a set. 
We also love the Plasma Scalp Massager that incorporates Plasma Technology and has been tested to improve scalp health and prevent hair loss. Aside from promoting scalp health and relaxation, it also helps with sleep!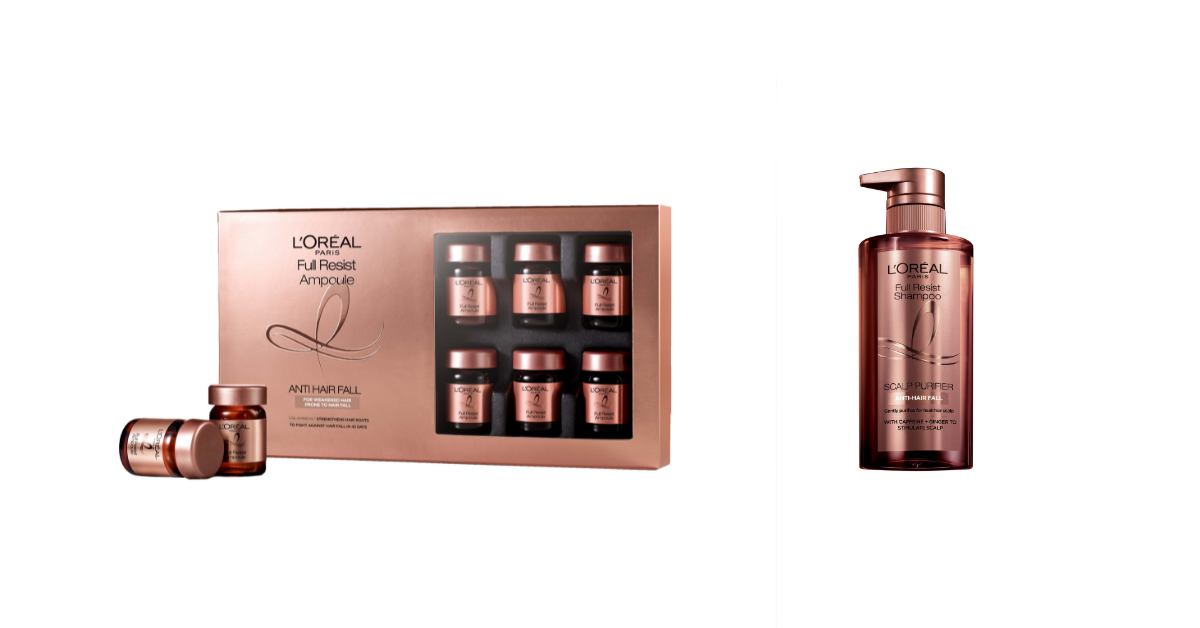 Say hello to new technology and hair loss products for men! The all-new L'Oréal Paris Full Resist Anti Hair Fall range combats hair loss with 3X Anti Hair Fall Technology by stabilising hair roots and strengthening the hair fibre.
Its science-backed ingredients boost hair resilience and fight hair loss in men (and women), as it uses L'Oréal Paris' patented ingredient Aminexil® to effectively reduce hair fall in 42 days*.