Personal trainers are not just for celebrities and public figures. If you lack the motivation to work out on your own or enjoy a variety of workouts but don't know how to create your own programme, or you have a particular target and training goal, then you might benefit from hiring a personal trainer in Singapore to guide you along.
A personal trainer can be a great investment. An excellent personal trainer is one who makes you feel comfortable, one who is patient with you, one who treats your fitness goals as their own, one who communicates well and most importantly one who is passionate about fitness and practices a healthy lifestyle in their own personal lives.
Vanilla Luxury has put together a list of personal trainers in Singapore who you should definitely hit up to get a body everyone would be jealous of.
Vanan has been in the fitness industry for more than 15 years and leads EzFit Singapore which brings fitness professionals to your doorstep. The team consists of qualified and experienced personal trainers, each with a different sub-speciality, who can customise the fitness programme to your needs and goals.
From kids to seniors, Vanan's team of personal trainers at EzFit will be able to find a fitness programme that suits you. Their comprehensive programme not only teaches you how to exercise but also strives to guide you on diet and healthy lifestyle choices for a more balanced life.
Vanan also specialises in corporate fitness programs and events. Staying abreast of the latest developments in the fitness field, he is also one of only three Master Trainers for the Gray Institute based in Singapore to educate the fitness community in continual education in terms of body movement.
Email Vanan at [email protected] for further enquiries.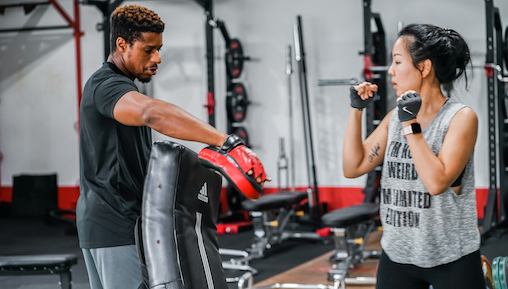 UFIT Health and Fitness focuses on providing a holistic personalised health experience at their 3 fitness hubs. Your bespoke service starts with a free health consultation after which you will be prescribed the course that is best for you; be it a personal trainer, physiotherapy, group classes, a personal nutrition plan or a bundle of all these services to suit your needs.
Every personal trainer at UFIT has their own speciality, ranging from Strength and Conditioning to Pre and Postnatal, to weight-loss and muscle gain, to elite sports performance. Having discussed your health and fitness goals, you will be matched with the personal trainer who will help you develop the right plan to achieve your goals.
Taking a holistic approach, the personal trainers at UFIT want you to be healthier, to live longer and to overcome pain and injury. So they offer full nutritional support, award-winning physiotherapists, massage therapists and rehabilitation specialists, health screening tests and more. UFIT also has a Youth Academy for kids aged 10 to 15 years old, offering the fundamentals of strength and conditioning to support them in their growth and sporting prowess. 
Visit https://www.ufit.com.sg/ufit-personal-training/ or email [email protected] for more information.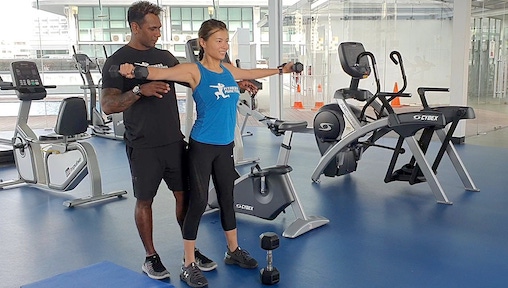 Is your fitness training often halted or disrupted by frequent work travels? Often times we find that we have a consistent workout schedule and are almost reaching our peak, only to have to restart upon returning from our travels where we had no control over meals and exercising.
Having seen his clients succumb to the same fate once too often, Ivan McCall, the founder and owner of Fitness Functions Singapore, understands your frustrations. With 15 years of experience as a personal trainer in Singapore, Ivan has come up with a successful training model to help those who need to travel often. 
The initial meet up involves coming up with a feasible fitness plan and strategy to ensure your end goal is achievable with whatever available time you have. There will also be a body screening analysis to assess muscle imbalances, tightness, flexibility and mobility. While travelling, you will be provided with a nutritional calculator to ensure you stay on track with your meals, and then it's back to personal training once you have returned.  
The fitness training model has been so effective and successful that Singapore expats, upon returning to their countries, have opted to continue with Ivan instead of getting a trainer back home. If you are an individual facing the same predicament, this training model is for you.  
For more information, email [email protected] or reach out to Ivan at (+65) 9654 7064 for a consultation session.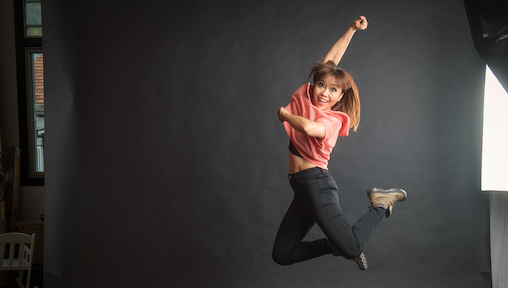 Rachel Tan is a certified personal trainer in Singapore, group fitness instructor and dance trainer with over 14 years of experience in the field. She was also nominated and shortlisted in 2017 as one of the 12 finalists for the Inaugural Fitness Best Asia Awards in the Group Exercise Leader Category. As a friendly teacher, she conducts every class with dedication and passion. So, if you are a beginner or are just starting on an exercise regime, rest assured she will be patient with you.
Rachel conducts online group classes on ZOOM as well as physical classes offering Pilates, Core Conditioning and Stretching, Butts and Legs Toning, MEGADANZ®, OXIGENO®, and Latin dance classes. 
If what you require is personal training, Rachel also conducts them via ZOOM or in-person depending on your comfort level. Her personal training is comprehensive with a customised fitness plan for fat loss, muscle toning, strength training, and functional training as well as dance and pilates training.
Contact Rachel via Instagram @get.fitwithrach, Facebook @RachelTanDance or Phone: (+65) 97581382. To book her ZOOM classes, simply fill out this form.
As Singapore's - and probably the world's - first anti-gym, RAW doesn't recruit typical fitness trainers. They work with smart and driven fitness trainers offering Small Group Training, Personal Training, and Sports Therapy and Rehab.
The term "anti-gym approach" was coined by the award-winning lead RAW trainer, Glenn Ang. As a Graduate of Exercise and Sports Science Degree and with over ten years of experience, Glenn has been coaching and educating over 320 fitness coaches across Asia.
So, what exactly is the anti-gym approach? It starts with the realisation that many people are unable to reach their fitness goals despite having the liberty to attend 24/7 open gyms or following free online fitness videos which are readily available. RAW understands that it is not easy to balance fitness goals with stress and long hours at work, family commitments, meeting with friends, daily food temptations, and also set aside time for play and rest.
Hence, the anti-gym approach is tailored to and designed based on your fitness statistics and goals, health or medical conditions, as well as movement and flexibility restrictions to achieve the results you desire. The qualified trainers are able to pick out your weak points through observations and studying your workouts. By regularly investing in suitable world-class equipments that work on specific bodily movements, the trainers are then able to design, implement and evaluate the right programmes to enhance your performance.
They also constantly upgrade themselves to ensure that they provide personal training and sports therapy to the best of their abilities.
For more information, Telegram or WhatsApp (+65) 8839 5147 or check out their Instagram @rawactive and Facebook page RAWactivesg.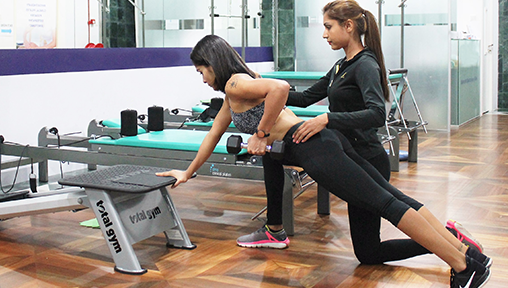 Personal Trainer Noopura Yeliur - @trainwithnoop
Noopura works as a personal trainer in Singapore.  Her main focus is antenatal and postnatal training. She enjoys personal Training with mums helping them get back to shape safely after childbirth. She has a masters degree in clinical exercise and a bachelors in physiotherapy. She specialises in Diastasis Recti correction. Having become a mother herself, Noopura shares lots of postnatal weight loss and exercise tips on her Instagram @trainwithnoop.
She offers consults and training both in-person and online.
For more information on her online training prices or to book appointments, check out www.trainwithnoop.com. Contact Noopura at [email protected] for more information.