Working in Singapore's Central Business District (CBD)? When you've got a busy work schedule and no time to even grab lunch, going for a workout may be the last thing on your mind. But what if you could keep fit with a class just walking distance from your office? You may not have the time for personal fitness training, but a group class might motivate you to get active.
From yoga and pilates to high-intensity training, here is a list of workouts and exercise classes that are conveniently located in one of the gyms near you.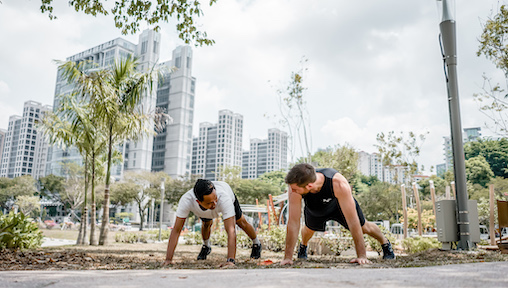 Indoor and Outdoor Group Training Classes
Nothing beats the buzz of Group Training classes. Like-minded individuals can help push you beyond your comfort zone in a challenging yet supportive environment. When you work hard, sweat hard and laugh hard together, there is no turning back. Whether you're in love with working out in the great outdoors or want to exercise to pumping music in the gym studios, there is something in store for you at UFIT.
Indoor group classes offered at the UFIT CBD Hub at Club Street include Burn, Power, Kettlebell, Sculpt, Build, Core, Stretch, Pilates, Dance, and Boxing which can also complement your personal training packages for greater variety to improve general fitness, strength and mobility.
UFIT's Outdoor Bootcamps are an opportunity to exercise with top trainers of the gym in some of Singapore's most beautiful outdoor locations. You can choose between Yoga, the cardio-burners - Burn and Burn RX, strength-building class, or a downtempo mobility class. Metcon and HIIT are UFIT Premium exercise classes using a mixture of equipment in varying movements and intensity to build strength and increase heart rate in a fast-paced fun group setting.
From now till 29 February 2020, UFIT Club Street CBD Hub is offering all indoor group classes at less than S$10 per class, a free trial class for newcomers and the 30 credits pack at just S$88.
Location: 21 Club Street, #01-01, Singapore 069410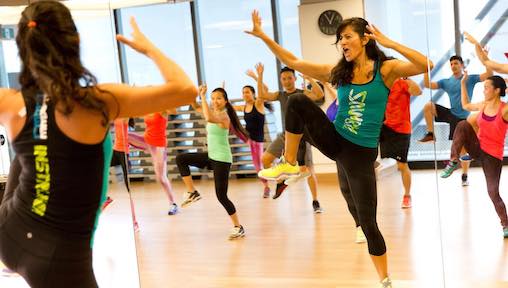 Zumba and Body Combat
Ditch the rigid workout regime and join the party at the gym. Latin and international music are fused to create an explosive booty-shaking fun dance party at Virgin Active Zumba classes. This full-body exercise mixes low-intensity and high-intensity moves for an interval-style, calorie-burning dance fitness party. Let the rhythm take over as you condition and energize your body.
Step into a BodyCombat™ workout and you'll punch and kick your way to fitness. This high-energy martial-arts inspired workout is totally non-contact and there are no complex moves to master. A Les Mills™ instructor will challenge you to up the intensity and motivate you to make the most of every round. This exercise is a great way to release stress, have a blast and feel like a champion at the end of it all.
Locations: Level 6, Tower 2, One Raffles Place, Singapore 048616 | 7 Wallich Street, #06-01, Tanjong Pagar Centre, Singapore 078884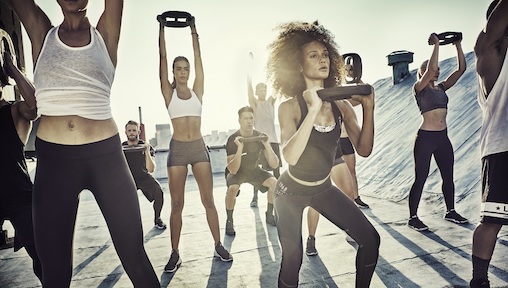 Aerial Yoga and Grit Strength
Aerial yoga is a workout facilitated with the support of a hammock that keeps you suspended in the air. Yoga poses can range from simple ones done sitting on the hammock to more challenging ones that get you hanging upside down. This exercise is good for decompressing the spine, hence alleviating back pain, and at the same time builds strength, flexibility and mental focus.
If 30 minutes is all you have, True Fitness gym also offers LES MILLS GRIT™ Strength which is a high-intensity interval training (HIIT) workout, designed to improve strength and build lean muscle. This workout uses barbell, weight plate and bodyweight exercises to blast all major muscle groups. Get ready to put your metabolism into high gear, burning calories for hours after the workout.
Location: 9 Raffles Boulevard, Millenia Walk, #02-63, Singapore 039596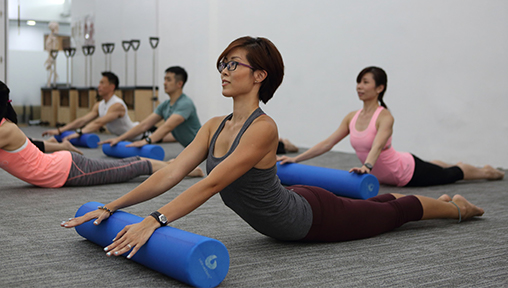 Pilates
If working for long hours in front of the computer is giving you back pain and body aches, try pilates. Pilates Body Tree is Singapore's first Mobility Fitness™ training studio which has developed PBT Signature® which comprises of 7 class types thoughtfully designed highlight the different benefits of pilates. These workout classes include Stretch & Release, Spine Corrector, Roller & Ball™ and more. The pilates classes work in tandem to build flexibility, mobility and strength.
Location: 137 Cecil Street, Hengda Building, #12-01, Singapore 069537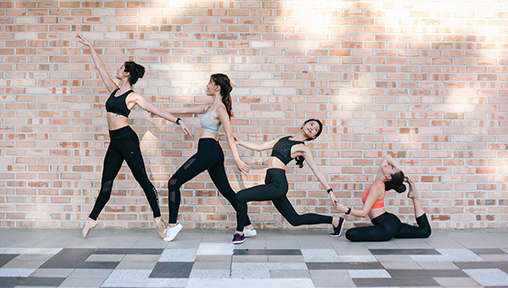 Barre
The WeBarre Signature Multi-Level class is a faster-paced, dynamic, cardio and energetic workout while the Fundamentals class focuses on building strength, alignment and burning deep into those tiny little muscles you never knew existed. The WeBarre workouts bring together the best of ballet, pilates, strength training and yoga in a dynamic 60-minute class. Build strength and sculpt your body through graceful but impactful movement, fuelled by uplifting music and in the company of like-minded barre enthusiasts. 
If you are a mum-to-be, the Pre-Natal Barre class will educate you on how to better support the changes in your body and posture by being more active. There are numerous health benefits for you and the baby, so pregnancy is no excuse not to go to the gym.
Locations: 86B Tanjong Pagar Road, Singapore 088507 | 5A Stanley Street, Singapore 068724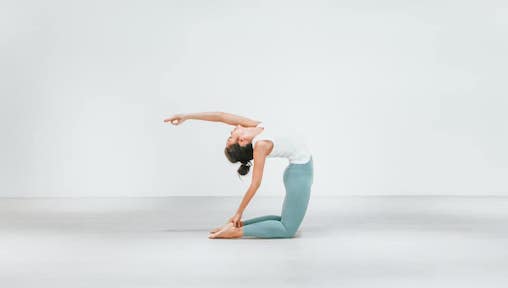 Yoga
The search for greater meaning in our lives is the most powerful motivation towards transformation in the way we live. If you are looking to embark on this journey of transformation, get acquainted with the teachings of Hom Yoga. The institution offers numerous classes in all types of yoga including hot yoga, power yoga, Ashtanga, Hatha, Vinyasa, Yin, and even prenatal and kids yoga.
As we deepen our yoga practise, we become more aware of ourselves, and as a result, our environment and what we can do to further contribute to the world around us. Hom Yoga is committed to engaging in sustainable practices and even has a retail shop in their gym where you can purchase from a curated selection of products which are sustainable, natural and eco-friendly. These health and wellness products include Jade yoga mats, Shamanic cleansing sage sticks, crystals, and natural handmade artisan soaps and shampoos.
Location: 3 Canton Street, #02-01, Singapore 049745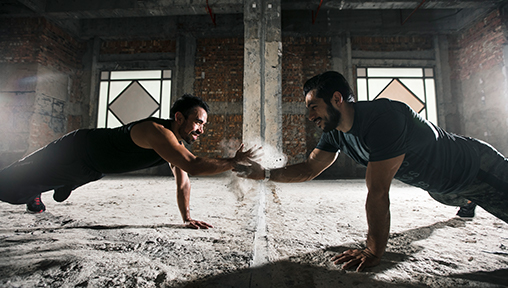 FUZE
HIIT enthusiasts, check out the FUZE training concept at the Pure Fitness Suntec City gym which combines a boutique gym environment with world-class boxing, cardio and functional high-intensity workout. We tried Pure Fitness' very own in-house programme BLAZE - a targeted strength and HIIT workout that really pushes your limits using a variety of modes and equipment, including battle ropes and pull-up bars to strike up a robust mix of muscle building, fat burning and core strength. End off the intense training with a nutritional smoothie from Nood Food.
Need more motivation? All the cardio equipment at Pure Fitness gyms are fitted with personalised entertainment systems for your pleasure, and complimentary workout gear, towels and toiletries. Also check out their other specialised offerings such as Circuit Blitz, Power Abs, Roller Release, TRX Blast and more at their Asia Square and Ocean Financial Centre gyms.
Locations: #03-318-323, 3 Temasek Boulevard, Suntec City Mall North Wing, Singapore 038983 | Level 6, Asia Square Tower 1, 8 Marina View, Singapore 018960 | 10 Collyer Quay, L4 Ocean Financial Centre, Singapore 049315 |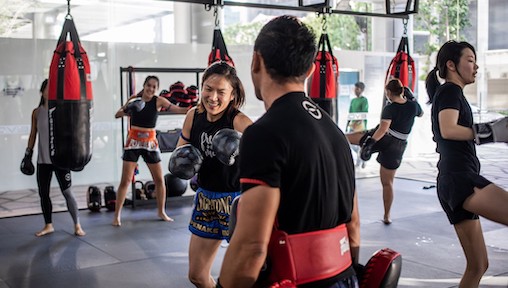 Mixed Martial Arts
If you have always wanted to try your hand at martial arts, then Evolve MMA is the gym to go to. Evolve MMA offers exercise classes in Muay Thai, Brazilian Jiu-Jitsu, Mixed Martial Arts, Boxing, Wrestling, Submission Grappling, and lots more. Not only are these classes a great workout, but you also learn self-defence which is a great life skill. Rest assured that you are in safe hands as Evolve MMA has the most number of world champions of any martial arts school in the world and the experienced team of instructors create a fun and supportive environment for you to enjoy the benefits of martial arts.
Location: 26 China Street, Far East Square #01-01, Singapore 049568