You will be pleasantly surprised by the unspoilt beauty surrounding Cove 55, just 90 minutes away from Singapore. This private boutique hotel and intimate hideaway lies at foot of Mount Santubong and has a panoramic view of the South China Sea.
International guests can fly into Kuching Airport on international carriers such as AirAsia, Malaysia Airlines and Singapore Airlines. Then it is an easy and scenic 30-minute drive to the coastal town of Santubong. Flights from Singapore can cost as low as below SGD$100.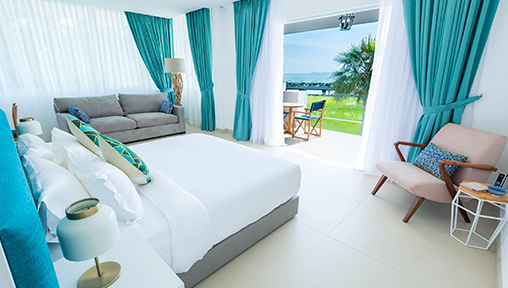 Built originally as a holiday home for an Iban family, the sprawling villa is now reborn as an intimate retreat with 13 rooms, two suites and one villa. For an average of SGD$230 a night, the Cove 55 Corner Suites are on the first floor and have 180-degree of undisturbed views of the South China Sea and Mount Santubong. The suites come with a spacious lounge and dining area, and an en-suite bathroom with a rain shower and designer toiletries.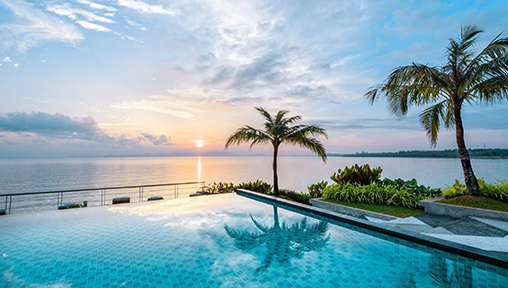 The hotel has two swimming pools - a stylish terrace pool and a panoramic overwater platform infinity saltwater pool with a bar.
Perched on the magnificent Sea Deck right next to the infinity pool, the Cove Bar is where you can stylishly drink in the stunning surroundings whilst enjoying a tipple from their extensive menu of international wines and spirits. Alternatively, savour one of the many speciality cocktails while listening to the sound of the waves lapping the shore.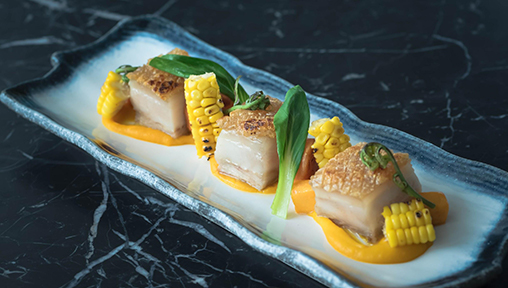 Andrew Fletcher, an International British Chef, has led teams in renowned kitchens worldwide. Born and raised in the heart of the Cheshire countryside in England, Andrew began his culinary journey at a young age cooking classical French food in his family's country house hotel and restaurant.
Andrew joined Cove 55 in 2017 as Executive Chef of the signature restaurant, Kechala, and brings his extensive management experience. Andrew is looking forward to embracing the best of locally available ingredients whilst bringing a modern approach to Sarawakian cuisine as part of his cooking philosophy.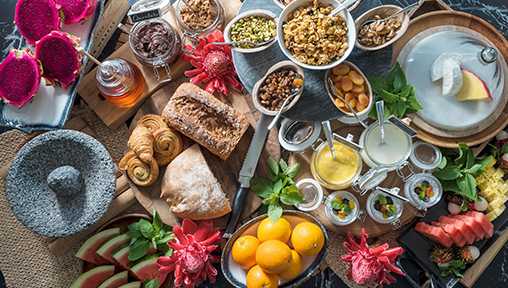 Kechala is Cove 55's new destination restaurant featuring a highly creative and constantly evolving menu that pays tribute to modern Sarawakian cuisine. Kechala shines the spotlight on indigenous herbs and sustainably sourced local produce by reinterpreting age-old Borneo favourites with cosmopolitan flair using innovative cooking techniques.
Cove 55 also features an intimate kitchen garden named 'Chef's Garden'. It is a haven for the kitchen team to grow their own vegetables and herbs. This means the freshest local produce is available from ground to plate within minutes.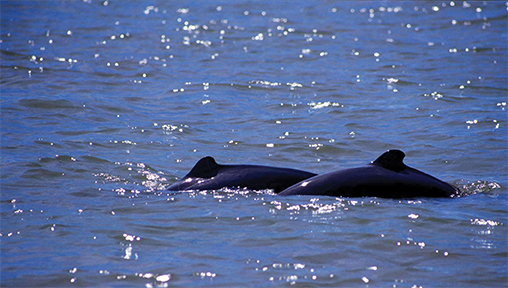 Nature Activities
Visitors can hire a guide and hike 810m up to the summit of Mount Santubong. This journey takes approximately 7-8 hours to ascend and descend the mountain.
Superb natural attractions are located on the rain-forested slopes of Mount Santubong - mangrove forests, rivers and mudflats. These different habitats are home to a variety of wildlife including orangutans, making Santubong one of the best sites in Sarawak to observe wildlife in a natural setting. The Santubong area is one of the best places in Sarawak to view the rare Irrawaddy dolphin, which inhabits rivers, estuaries and shallow coastal areas.