We are sure that with the continued impact of Covid-19, work from home arrangements will continue for the majority of us. While we carry on working from the confines of our mini home-offices, we are all looking forward to setting up our own office spaces with some additional comfort, be it with the right desk, lighting or an ergonomic office chair that most of us often miss at our home. On this note, we thought we will share more about one of the most comfortable, affordable and high-quality ergonomic office chairs available out there, The ErgoTune Supreme.
Comfort is Key
The founders of ErgoTune believe that comfort can only be achieved when a chair is tailored to each person's unique body shape. This thought made them develop the ErgoTune Supreme, a chair that is extremely adjustable and offers eleven different points to make adjustments for every unique body type.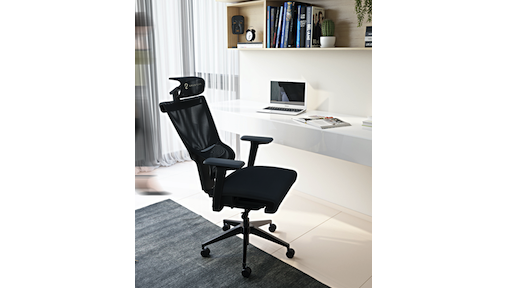 No More Backaches and Shoulder Pains
The adjustment points are spread across the headrest, backrest, and armrest, to the seat's height, depth and recline levels. So if you are suffering from musculoskeletal pain like backaches and tense shoulders due to long hours spent on a chair at home that is not equipped for the long hours, it is time to check out the ErgoTune Supreme.
Some special features of this ergonomic office chair, the ErgoTune Supreme, that we would like to share with you here include a special height adjustable lower back support called the ATLAS™ (Auto-Tuning Lumbar Area Support) that supports one's lumbar spine automatically no matter how far back you recline. TrueTilt™ precision recline controls, on the other hand, allow you to adjust the recline angle across 136° and 4 levels.
Find Your Perfect Position
Another unique feature of this ergonomic office chair that we came across is the GyroBrace™ 5D armrest which is freely rotatable and height-adjustable, allowing you to shift it to the perfect position without having to leave your arms or elbows hanging, no matter whether you are working or resting. To take comfort a notch further, the ergonomic office chair, ErgoTune Supreme, is built with hybrid-mesh upholstery manufactured in Germany providing a unique 2:1 blend of fabric and polyester called the DuraWeave™.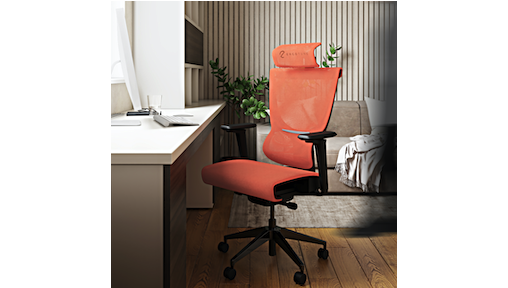 High-Quality Ensured
If the question on quality is what worries you the most then we would like to highlight that every ErgoTune Supreme ergonomic office chair is subjected to more than 20,000 testing cycles and 400N of force before being shipped to customers and its parts come with a long list of certifications details of which can be found on the manufacturers site over here.
In addition, the ErgoTune Supreme comes with an 8-year warranty, that can easily be extended to 12 by a simple upload of your chair photograph on the manufacturer's website, to ensure peace of mind along with comfort for the body.
Comfort and Style
To add some comfort and style to your home office you can avail this chair in 2 colours, the snazzy Coral Pink and the more traditional office Charcoal Black. The chair is shipped in parts but all the assembly instructions can be found on the manufacturer's website.