beauty
Customised Skincare Treatments and Products in Singapore
Published Date
: 26 Mar 2020 16:37

You can now customise both your skincare treatments and products in Singapore
Finding the right skincare treatments and products in Singapore can be an expensive challenge both in terms of time and money. Having spent the last 5 years reviewing facial treatments at spas and testing out skincare products in the market, we have narrowed down our suggested customised skincare treatments and products for you to choose from.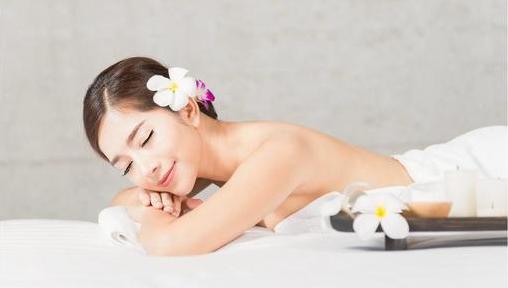 Isabella Aesthetics is a renowned beauty concierge offering beauty services that help you achieve what you desire. In order to avoid redness and break-outs, Isabella Aesthetics offers a completely customised skincare treatment that is best suited for your skin type.
The skincare treatment starts with a thorough analysis of your skin to find the problems and root causes. You will then create your skin profile where you will answer a detailed, dermatologically-approved questionnaire, giving you an in-depth insight into your skin, its trends and characteristics.
A skin examination will then be done to get a professional outlook before Isabella Aesthetics' beauticians recommend a bespoke customised skincare treatment that tackles your particular skin concerns, be it acne problems, sensitive skin or allergies. 
With painless and non-invasive skincare treatments, Isabella Aesthetics ensures that your skincare woes are gone. 
Enjoy a trial price of $38 when you make an appointment at (+65) 8298 9291 today.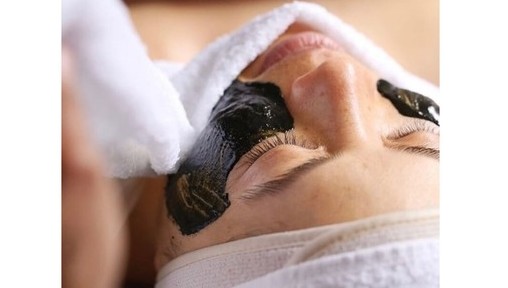 Located conveniently at 18A Tanjong Pagar, Sona Skin Studio has been around for the last 7 years offering beauty treatments including customised facials for women using Japanese techniques. Founder Shiori Soman left her corporate career in Japan to pursue her passion for beauty.
Our Editor-in-Chief met with Shiori and shared her skin concerns. Shiori double cleansed her skin while asking her several lifestyle questions before recommending "The Lift Facial" which took 90 minutes. 
"The Lift Facial" at Sona Skin Studio is a combination of the 3 most effective techniques to firm, lift and hydrate the skin. As her skin was dehydrated, after a gentle exfoliation, her skin was infused with concentrated multi-vitamin with hyperbaric pressurised oxygen to hydrate and plump her skin for a dewy glow. Our Editor-in-Chief could immediately feel the difference in her skin that was indeed more plump and soft. 
Micro-current technology was then used to lift her facial muscles to drain excess fluid and decrease puffiness, giving her a natural facelift. In order to re-energise her collagen cells, radio frequency was combined with controlled heat to sculpt and tone her face. 
SONA Skin Studio is focused on results orientated treatment hence a detoxifying massage was done before the application of a mask which left her skin more radiant and supple. She was very pleased with the results. 
Quote "VanillaLuxury" to enjoy 10% off your first facial till 30th April 2020.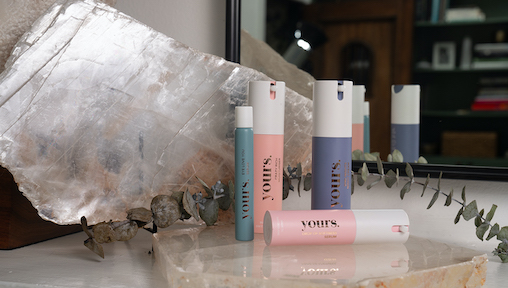 Meet Yours—a clean beauty skincare brand that's redefining your self-care journey, starting with personalised skincare regimens. Through a simple skin quiz, Yours analyses your unique skin, lifestyle and environment, before mapping clean, active ingredients to create a regimen for you. Now you can finally put a stop to skincare trial-and-error!
Yours holds a firm stance on clean beauty, using only ethically and sustainably sourced ingredients found in the Swiss Alps that are rated safe by the Environmental Working Group (EWG rating). Sourced from trusted suppliers, these non-toxic ingredients are also tested rigorously for safety and efficacy at both product and ingredient levels.
Formulated by skin experts in Switzerland, Yours finds the right balance between nature, science and technology. Computer vision and a proprietary machine learning algorithm analyse your skin, allowing for precision mapping to deliver the right skincare formulations for you.
Take your skin assessment today and get clean beauty skincare, designed for you!
Apply code "VANILLALUXURY" at checkout to enjoy 10% off your first Fully Yours personalised skincare regimen, through 30 April 2020.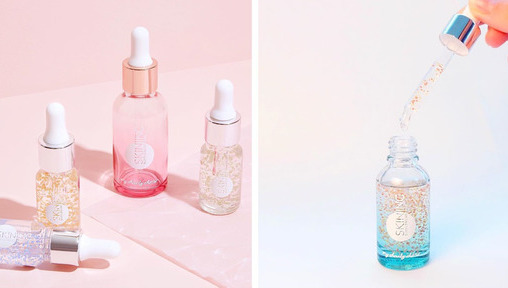 Skin Inc fuses the latest technology, decades of skin-ageing and skincare research, and your current environmental and lifestyle factors to determine what your skin truly needs. Skin Inc's customised skincare offers highly-concentrated, 100% pure and active serums made in Japan that address your unique skin concerns. The skincare products are developed to reach deeper skin layers, for effective, visible and long-lasting results that you deserve.
Decode your skin identity with Skin Inc's proprietary self-diagnostic tool, 'My Skin Identity', where questions such as your diet, stress levels and how many hours of sleep you get, play an important role in determining which serum suits your face and lifestyle.  
'My Skin Identity' will let you know of the skin problems you might be facing and the consequences it will have in the long run. You will then be given a unique Skin ID barcode and three serums to use on a daily basis and these serums are chosen to help solve your main skin concerns. With a broad range of customisable skincare products, Skin Inc makes it easy for you to give your skin exactly what it needs.