beauty
Curate Your Very Own Home Spa Experience With These Facial Masks
Published Date
: 08 Oct 2020 12:00

Add these pampering facial masks to your stay at home beauty regimen
Until the Circuit Breaker is over and we can go back to the professional beauty salons for facials, we've got some beauty tips for self-care at home. Take advantage of having more time on your hands to keep your skin hydrated and moisturised with pampering facial masks.
What's better than your very own home spa experience? Here's where you can buy facial masks online right now.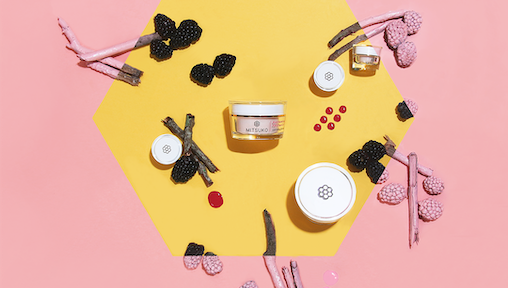 We've all heard about the antibacterial properties of raw honey and its richness in antioxidants. Stories about Cleopatra's famous honey and milk baths, as well as body scrubs and facial masks used frequently by the geisha, are enough to get us wondering how to incorporate this honey goodness into our beauty regimen.
We've found the perfect skincare companion. Mitsuko facial masks contain 40% raw Leatherwood Honey, obtained from deep within the rainforests of the Tarkine region of Tasmania. Combining the ancient Leatherwood honey with 100 % natural active ingredients, Mistuko honey facial masks are nature's best remedy to help us combat the harmful chemicals our skin is exposed to every day. Using raw honey allows us to preserve its natural antioxidant and antibacterial properties. It is also full of naturally occurring vitamins and minerals that help our skin retain moisture effectively.
Get your glow on with the Mulberry Radiant Brightening Face Mask, a unique blend of Leatherwood honey, french pink clay, mulberry, liquorice root and red algae extract; never let your skin be thirsty again with their star product, the Avocado Deep Moisturising Face Mask, featuring Leatherwood honey, french green clay, avocado oil, apple and watermelon; say good-bye to blemishes with the Lavender Gentle Clarifying Face Mask powered by Leatherwood honey, french purple clay, lavender, orange peel and aloe vera.
Vanilla Luxury's Pro Tip: Use these natural facial masks as the final step of your skincare ritual, allowing all the goodness of the active ingredients to be absorbed.
Quote 'LUX10' at the checkout for 10% off any order.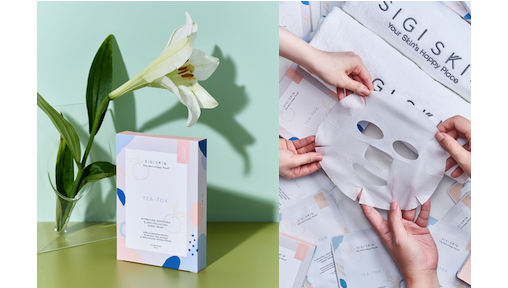 Homegrown skincare label Sigi Skin is brewing up a treat for your skin with the launch of its first facial mask – the Sigi Skin Tea-Tox Sheet Mask.
Formulated with highly potent tea extracts, the new Sigi Skin Tea-Tox packs a concoction of powerful antioxidants, anti-ageing, and anti-inflammatory properties. Sigi Skin's first facial mask contains five magic ingredients – 20% Lactobacillus Ferment, Kombucha extracts, Yuzu extracts, Galactomyces Ferment Filtrate (or fermented sake), and Hyaluronic Acid.
What does it aim to do? Restore and balance urban skin, and protect it from environmental aggressors to help you achieve healthy, happy skin. Made with a silky, high thread count microfiber mask material, this luxurious tea-infused facial mask offers multiple benefits: deeply hydrates parched, dehydrated skin; soothes skin inflammation; minimises the appearance of fine lines and pigmentation; boosts skin elasticity and collagen production; and strengthens the skin's barrier function.
Vanilla Luxury's Pro Tip: There's a whopping 27ml of hydrating extract in each Sigi Skin Tea-Tox Sheet Mask, so use the excess on other areas of your body with dry skin such as your neck, elbows and knees.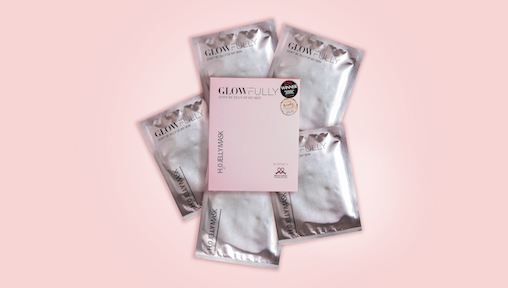 A homegrown clean beauty label, Glowfully skincare was specially created for the hot and humid climate of Singapore, as well as for common skin issues such as dullness, dehydration, and inflammation. Each Glowfully product boasts a clean formulation and contains proven skin-beneficial ingredients that are derived from nature, and are free of potentially harmful or toxic chemicals.
Specially created to give a sensorial, spa-like pleasure, Glowfully skincare is formulated with unique, jelly-like textures and essential oil-infused scents to provide some respite from the hectic urban environment we live in. Glowfully consists of ultra-hydrating and uplifting skincare products that are easily absorbed, suited for all ages and skin conditions; and are highly efficacious.
Infused with ingredients that have anti-oxidizing properties and boosts collagen production, this ultra-moisturising facial mask will leave your skin feeling hydrated and soft. 
Vanilla Luxury's Pro Tip: The Glowfully H2O Jelly Mask comes at such an affordable price! Also, all you have to do is add hot water to your mask and it becomes a serum that you can apply on your body - an ingenious idea as it's more sustainable and eco-friendly.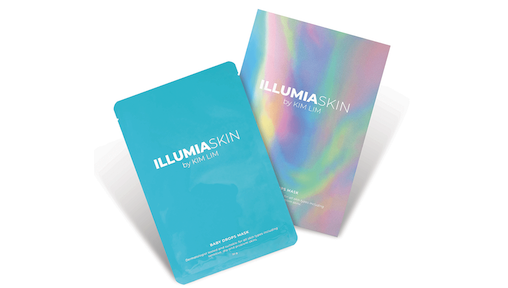 Illumia is excited to announce the launch of KIM LIM's beauty product line! This tightly curated range of anti-ageing products features a range of KIM LIM's beauty faves, sourced from all over the world.
The first launch is called the Baby Drops Mask. This luxurious bio-cellulose facial mask contains natural coconut extracts and stem cell culture media to improve skin elasticity, strengthen skin cells and promises to leave your face moisturised and baby soft. 
Fun fact - Baby Drops Mask was finally created after KIM tested over 169 different face masks! The facial mask is dermatologist tested and suitable for all skin types including sensitive, dry and problematic skins.
Vanilla Luxury's Pro Tip: With excellent soothing and anti-ageing benefits, the Baby Drops coconut facial mask also smells really nice.
Baby Drops Mask is available for sale at Illumia Therapeutics Wheelock Place and online via Illumia's e-store.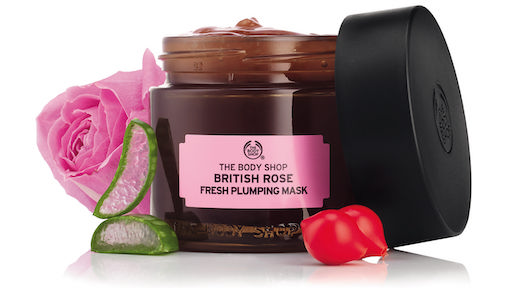 For dry and dehydrated skin, this gel facial mask from The Body Shop is perfect for you. Inspired by European bathing rituals, this facial mask is infused with real rose petals, rose essence, rosehip oil and organic community trade aloe vera.
Ideal for a facial at home, this hydrating gel mask is 100% vegan and does not contain parabens, paraffin, silicone or mineral oil. 
Vanilla Luxury's Pro Tip: If you have normal or dull skin, use their Chinese Ginseng & Rice Clarifying Polish Mask first to prep your skin, before you hydrate your skin with their British Rose Fresh Plumping Mask. If you have oily or acne-prone skin, we recommend you to solely use their Himalayan Charcoal Purifying Mask.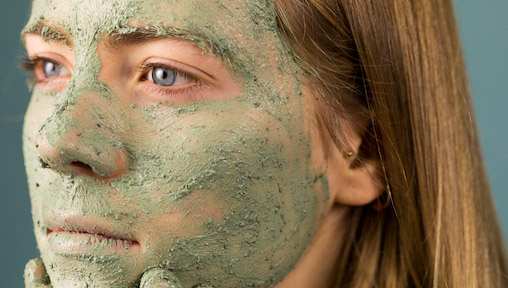 We're often lusting over Lush Cosmetics and their range of pampering essentials so it's a happy discovery that their face and body masks are made to please too! Take the Mask of Magnaminty for instance.  Easily smoothed over the skin, this multi-purpose mask is made with delicious smelling peppermint oil to stimulate, marigold oil and chlorophyllin to treat the skin; evening primrose seeds and aduki beans to gently exfoliate as you wash it away. There's mineral-rich kaolin to nourish, honey for its antibacterial properties, and just the right hint of peppermint oil to stimulate blood cells under the surface of your skin.
For Coffee lovers, you've got Cup o' Coffee, a caffeine-infused mask that gives your face and body just the kick-start it needs. Sweet roasted cocoa extract, vetivert and coriander oil combine to create an addictive fragrance. Kaolin deeply cleanses impurities from the pores and ground coffee acts as a gentle scrub to buff away dryness and reveal glowing skin beneath. 
Vanilla Luxury's Pro Tip: There's no need to invest in an extra scrub if you've got these masks handy. Simply slather on the skin for 10-15 minutes and rinse with warm water after, while massaging and getting the benefit of both mask and exfoliator in one. We love how Cup o' Coffee is ideal for scrubbing our bodies and the goodness of coffee helps get rid of pesky cellulite!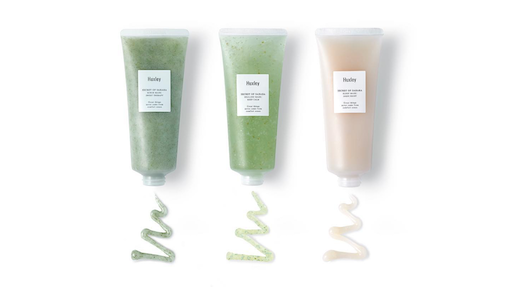 Huxley Facial Mask Regime
You can now create your very own home spa experience with skincare brand Huxley available at Guardian. Using rare ingredients from the Sahara Desert, Huxley facial masks contain rare ingredients such as Prickly Pear Seed Oil and Cactus Extract, Huxley is a cult beauty brand to get your hands on.
Follow Huxley's spa routine once a week in the comfort of your home:
Step 1: Exfoliate your skin with Huxley's Sweet Therapy Scrub Mask 
Step 2: Soothe your skin with Huxley's Healing Mask 
Step 3: Nourish your skin with Huxley's Overnight Sleep Mask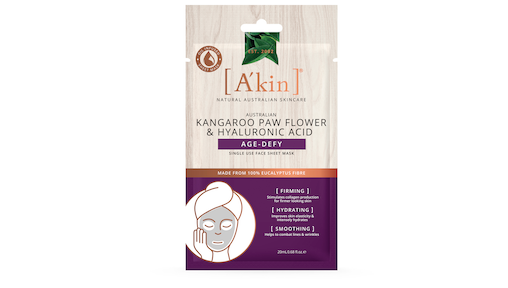 A'kin has launched a series of natural facial masks made uniquely with 100% Eucalyptus Fibre that is biodegradable. A'kin facial masks are made with natural and vegan Australian sourced ingredients such as Australian Tea Tree Oil, Australian Kangaroo Paw Flower, Macadamia Oil and Rosehip Oil.
Tailored for different skin types and concerns, there are four different types of facial masks for you to choose from. Priced at just SGD 5.90 a sheet, A'kin face masks are available at selected Guardian stores, Lazada, Redmart and Shopee making it really easy to add to your shopping cart.