A perfect pick-me-up for dull, tired and overworked skin, a facial done right can truly up your skincare game. Deciding where to get one though, is quite the battle in itself! No upselling and guaranteed TLC for both your skin and your mind - these are the top 5 facials to indulge in Singapore.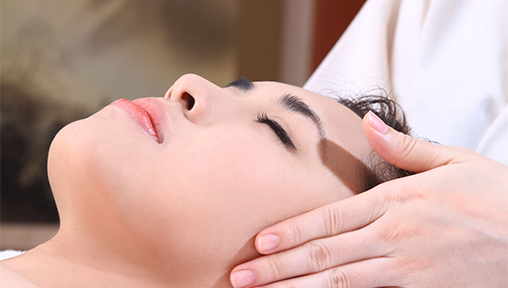 Not all skin types and needs are the same, and this is recognised by the popular Customised Deep Cleansing Facial at Ikeda Spa. The treatment starts with an initial assessment of your skin and concerns, followed by an individually curated deep cleansing facial. Extraction on your mind? This facial begins with a deep-pore cleansing (gentle at that!) and exfoliation. Next, choose one aesthetic treatment add-on from a list that includes the E-Light Glow Booster and Aqua Acne Peel amongst others - all Japanese aesthetic technologies that promise instant results after your first session.
This is then followed by a massage style of your choice (soothing, lifting or relaxing). Facial massage is crucial to the process and helps promote blood circulation and drainage of toxins, while gently plumping the skin.
Finally, you get not one but a trio of IRÉN serums on a mask, that works to target your specific skin concerns. Results, you ask? Clean, healthy and glowing skin, that's instantly visible after your treatment!
Bonus! For a short time, you can get the Customised Deep Cleaning Facial for only $138+ (U.P $ 210+).
Ikeda Spa, Multiple Locations, Phone +65 6388 8080.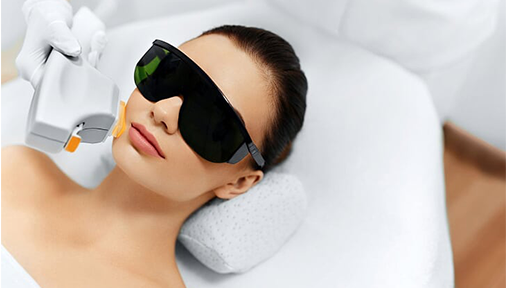 Looking for radiance or brightening of skin? The highly regarded, Skin Luminosity treatment by Derma Lab was designed for it. Using the latest Dynamic Pulsed Light (DPL) technology, a mix of both Laser Power Source and IPL, this treatment is able to reach deep into the layers of your skin and effectively reduce pigmentation as well as even out skin tone. All that work on the epidermis stimulates collagen production, minimizing pores and also reducing fine lines.
And that's not it! There is the added benefit of the Nutri-Oxygen Nano Mist therapy which delivers a gentle blast of Oxygen and mist of nutrients deep into your skin to hydrate and nourish it. High pressure of the oxygen pulverizes the nutrient solution to tiny, nanoparticles, so they are easily absorbed by the skin. The infusion of Oxygen, on the other hand, encourages cell and collagen regeneration as well as rejuvenates skin cells that have been exposed to pollutants and hence deprived of oxygen.
Completely non-invasive, painless and with no downtime, you can rest assured your skin will be visibly brighter, even-toned, hydrated and more supple! 
Need more? Get a whopping 50% off your first trial (U.P $388).
Derma Lab, 101 Thomson Road, #02-08B, United Square Shopping Mall, Singapore 307591, Phone +65 6266 3038.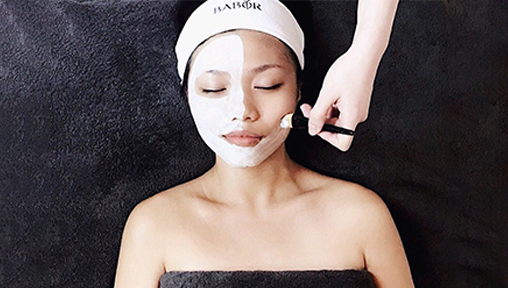 Highly reviewed as the Best Extraction Facial in Singapore, this treatment from award-winning spa, My Cozy Room is meant to extract pores in a gentle and pleasant manner. With a thorough extraction that comes with minimal pain and redness, this premium facial is perfect for those suffering from acne, pimples or clogged pores.
Whilst the facial works towards getting rid of zits, it does so without stripping away your skin's natural goodness. Expect a gentle yet meticulous pore-extraction, teamed with their Premium Alginate Peel-off Mask Kit and Germany's top skincare brand BABOR's premium range to give some much needed TLC to your skin. Top it all off with a pampering head and shoulders massage to take all the tension away and voila, your skin is clear of acne and pimples - almost as good as new! No hard selling and top-notch service standards, we promise you'll be in excellent hands with the skilful therapists at My Cozy Room.
Enjoy a fab 50% off My Cozy Room's Premium Pore Extraction Facial! (U.P $288, 120 min). For first-time customers residing in Singapore only.
My Cozy Room, 56A Cairnhill Road Singapore 229667, Phone +65 6732 0030.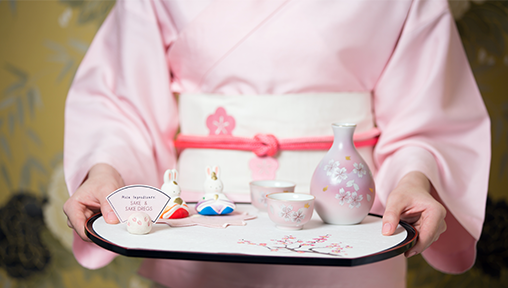 If it's good enough for Geishas, it's good enough for us! Japanese Sake is a known elixir that Geishas used to keep their skin smooth. The Signature Japanese Sake Facial by Erabelle is an 11-step luxury facial treatment that uses this age-old Japanese ingredient to work its magic. Start off with a warm welcome from a kimono-clad aesthetician and delicious in-house tea. Soon after, a thorough skin analysis follows and you will be lead to a footbath retreat, that aims to loosen up any tension. The next step is to move into your own facial massage or treatment room - a haven in the heart of Singapore!
Healing Breath Therapy with Petitgrain Essential Oil helps refresh your senses and take away any mental fatigue. Then follows a First Cleanse, where a choice of treatment waters based on your skin type are applied. A Deep Cleanse, Anti-ageing Sake Kasu Paste Mask and Sake Cold Compress follow, along with a choice of relaxing hand or scalp massage.
And that's not it! Then begins the process of extraction of impurities, and application of a customised clay mask that is infused with Sake. Top that off with a relaxing shoulder massage, an essential oil blend face massage, a Sake hot compress and total skin protection and hydration through toner, skin care et al! This last step helps to seal the deal in achieving the effect of firmer, brightened skin tone that is super soft to touch. 11 steps later and believe us when we say, your skin will be in absolute heaven!
Can't wait to try the signature sake Japanese facial? Take 30% off on your first trial (U.P $278.20).
Erabelle, Multiple Locations, Phone +65 6836 8388.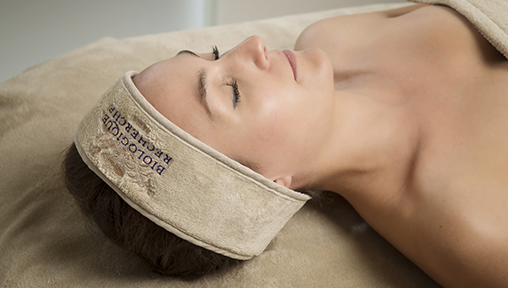 Medispa Freia Aesthetics, know a thing or two about result-driven facials, we'd say. Powered by a team of aestheticians and doctors, their customers have access to a synergy of procedures (clinical or facial) that ensure the best of results, using solid and effective products. As partners to Paris-based cult brand Biologique Recherche, their BR facials are customized to every and any #SkinInstant - so whether it's the time of the day or the condition of your skin, it can all be tailored to what is truly needed.
The latest innovation from this French cult house, Booster VIP O2 is a completely unique and glowing experience - perfect for us city dwellers constantly fighting against pollution and external elements. The 90-minute long anti-pollution treatment looks to eliminate polluting particles, detoxify the skin and protect it from polluting sediments. Using a series of 3 different massage techniques, the highlight of this treatment lies in its sizzling foam which contains high concentrations of Biologique Recherche's proprietary oxygenating complex, dandelion and chlorella, amongst other active ingredients.
A special mini hand glove is used to gently exfoliate and combined with a special massage technique, this foam empowers your cells to breathe better, produce more energy and dramatically improve skin with an overall brightness and glowing radiance. Essentially a cold treatment (upon application), once it touches your skin, a slightly warm sensation appears before a calm, hydrating effect is established. The results speak for themselves, with exceptionally luminous, bright, supple and radiant skin!
Both their Wisma Atria and Raffles City outlets offer a comprehensive range of BR facials that soothe, calm, heal and transform any skin conditions. Give their friendly staff a call and get that legendary BR Glow!
First time with Freia Aesthetics? Avail their trial promo with 20% off all Biologique Recherche facials and 40% off other award-winning facials.  
Freia Aesthetics, Multiple Locations, Phone +65 6258 0233.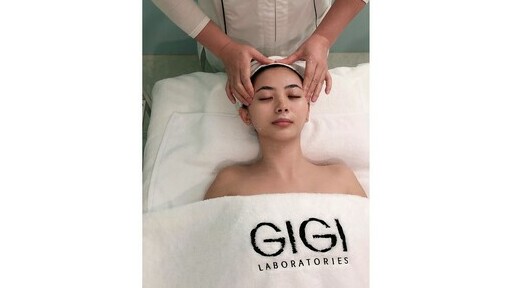 Peel and Glow Beauty specialise in facial peels from Gigi Cosmetics Laboratories (Israel) skincare range with top-notch active ingredients that are effective for various beauty concerns including acne marks, blemishes, dull and tired skin, enlarged pores, and fine lines and wrinkles.
If you are looking for a bespoke facial treatment, pamper yourself with Peel and Glow Beauty's GIGI Customised Skin Treatment. This facial addresses a variety of beauty concerns ranging from premature ageing, environmental damage, acne flare-ups, even dull and patchy complexion using products and techniques tailored precisely to your particular skincare concerns.
The GIGI Customised Skin Treatment includes 90 minutes of deep cleansing, extractions, applying serum with a machine, relaxing facial and shoulder massage and a customised mask. The facial is suitable for both men and women, as well as different skin types. If you have oily or acne-prone skin, the facial will be customised to purify your skin; for combination skin, the facial will aim to balance; hydrating treatment for dehydrated skin; and rejuvenating, anti-ageing treatment for mature skin.
Rest assured that all skincare products used at Peel and Glow Beauty  facials do not contain any parabens or petroleum, are not genetically modified, have not been tested on animals, and are made of recyclable materials. 
Discover your skin's radiance today with your first trial of the GIGI Customised Skin Treatment at just SGD 160 (U.P. SGD 280).
Peel and Glow Beauty, 391B Orchard Road, #08-01 Ngee Ann City Tower B, Singapore 238874, WhatsApp (+65) 8789 8363 or call (+65) 6970 9838 / (+65) 6970 9848