Naturally coloured diamonds are rare to come by. In fact, approximately 2% of all mined diamonds are coloured and only one in every 10,000 diamonds is certified as a fancy-coloured diamond. Not only are coloured diamonds highly collectable, they also make fine mesmerising jewellery.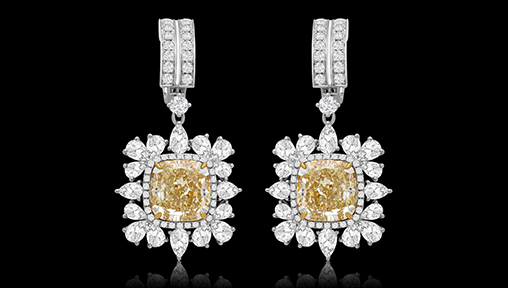 Few other precious gemstones have been given such iconic status in history as fancy-coloured diamonds. A legendary yellow is the 101.29-carat fancy vivid yellow Allnatt Diamond, which was discovered in a South African mine around 1880. Its first known owner entrusted it to Cartier in the early 1950s to be set into a brooch.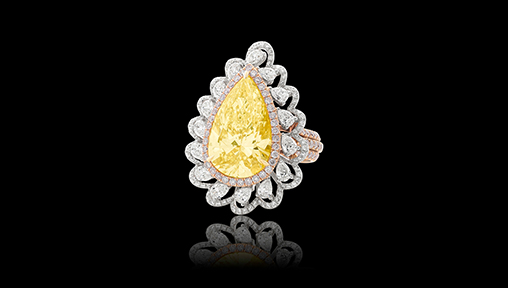 While these rare diamonds come in a few different colours including blue and pink, fancy yellow seems to be the desired colour of the moment. Keeping up with this bold fashionable trend, all you have to do is get a little adventurous and dare to flaunt a diamond that isn't just of a pure colourless grade.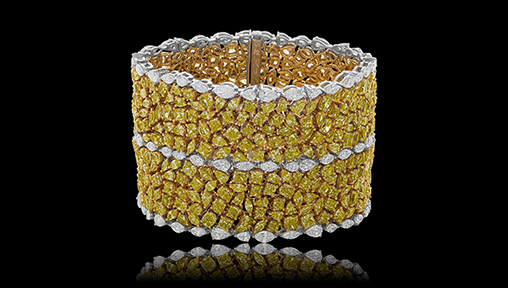 A number of wealthy individuals have already jumped on the bandwagon and procured a collection of truly rare sparkles from Queens to celebrities. Fine connoisseurs and billionaires wear their coloured diamonds with pleasure while also realising that it is a great investment. Yellow coloured diamonds are far more valuable than colourless diamonds and have appreciated in value over the last decade.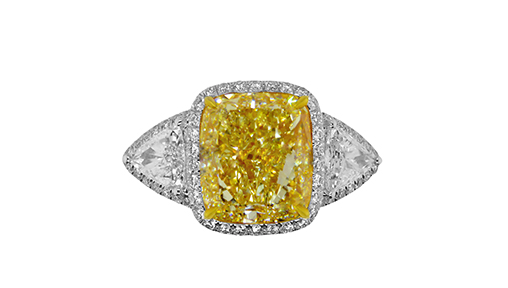 Even couples from the younger generation are opting for coloured diamonds in their engagement rings to feel unique and truly special. Advanced technology has allowed even faint fancy coloured diamonds being able to retain their colours even after the cutting process.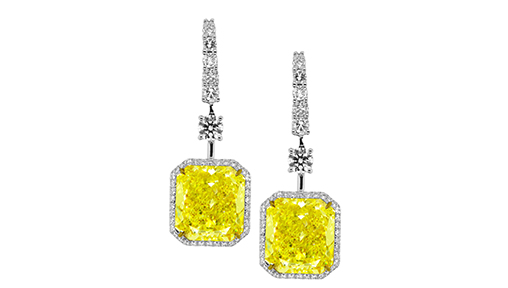 Wondering where to get your hands on these fancy yellow diamonds? From unique bracelets and earrings to custom-made engagement rings, Infiniti Jewels specialises in natural fancy-coloured diamonds and will create a design according to your taste and preference. Whether for a cocktail party or a wedding, Infiniti Jewels offers exquisite jewellery at various price points to suit your budget.
Infiniti Jewels is located at 101, Cecil Street, Tong Eng Building #15-07, Singapore 069533. To make an appointment, call +65 9237 0031.