Bhavik Mehta founded Diastar Pte Ltd in 1982 which specialises in business-to-business dealings of diamonds. A passionate man who is a committee member of the Diamond Exchange of Singapore and who built his entire business single handedly, he is one of the top diamond grading experts in the country.
Vanilla Luxury: Share with us a little about your background.
Bhavik Mehta: I got into the diamond industry through a friend who was a big diamond manufacturer in Mumbai. While interning at the factory, I learnt how to cut diamonds and it excited me on how a raw stone converted into a sparkling gem after it is cut into facets.
I came to Singapore in 1981 from Mumbai to suss out the opportunities as I had family friends here which gave me the moral support versus moving to any other country. I started off in Diamond brokerage, selling to local jewellers, moving from one shop to another and earning a commission. Having built a good and supportive customer base, I knew I could grow further if I started my own company.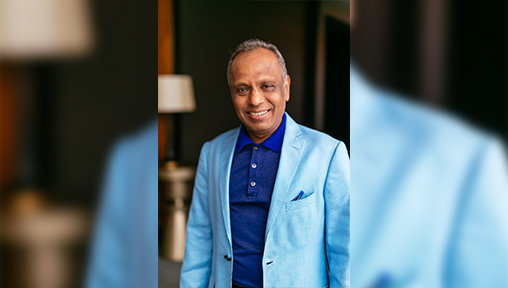 Vanilla Luxury: What sparked the launch of Infiniti Jewels?
Bhavik Mehta: 4 years ago when my sons joined the family business, Infiniti Jewels was started to cater to the consumer market for bespoke diamond jewellery. From USD$2,000 for a classic engagement ring to a $500,000 one-of-a-kind yellow diamond bracelet, there is something for everybody.
My sons are GIA Diamond Graduates while my daughter-in-laws are certified Jewellery Designers. They work together from the sourcing of diamonds to designing classic or exclusive and unique pieces for our customers.
Infiniti Jewels has grown rather fast in just a short period of time and our collections include engagement rings, wedding bands, necklaces, bracelets and a lot more.
Vanilla Luxury: What makes Infiniti Jewels different from other jewellers?
Bhavik Mehta: As Infiniti Jewels is an extension of Diastar to serve the consumer market, we are able to leverage on Diastar's experience in the diamond trade as well our established network in the jewellery industry.
We aim to educate our customers on what diamonds to buy and what not to buy. It starts with them knowing about different diamonds and the 4Cs - carat, cut, colour and clarity - so that they can make an informed decision.
Infiniti Jewels is not only priced competitively, but also provides lifelong service to our customers such as cleaning and repairing of their jewellery.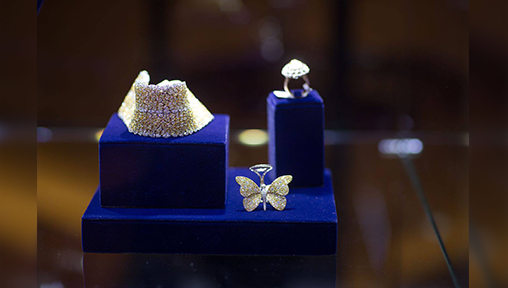 Vanilla Luxury: Do you carry Coloured Diamonds?
Bhavik Mehta: Yes, we specialise in fancy yellow and fancy pink diamonds. Our diamonds are all natural, GIA certified and are sourced from conflict-free zones and suppliers.
Vanilla Luxury: Trends in Jewellery that you foresee in the next few years?
Bhavik Mehta: Consumers are starting to look for classic pieces which is good in a way as it never goes out of fashion. We also get a lot of requests to design evening wear pieces for cocktails, weddings and other lavish functions.
Infiniti Jewels is located at 101, Cecil Street, Tong Eng Building #15-07, Singapore 069533. To make an appointment, call +65 9237 0031.