lifestyle
Up Close and Personal with Miss Universe Singapore - Lisa White
Published Date
: 01 Feb 2016 09:00

22-year-old Ms. Lisa Marie White represented Singapore during the Ms. Universe pageant held last December 20, 2015. The vivacious 22-year old freelance model is studying at the school of life. Lisa enjoys various activities such as wakeboarding, watching documentaries and most importantly - reading.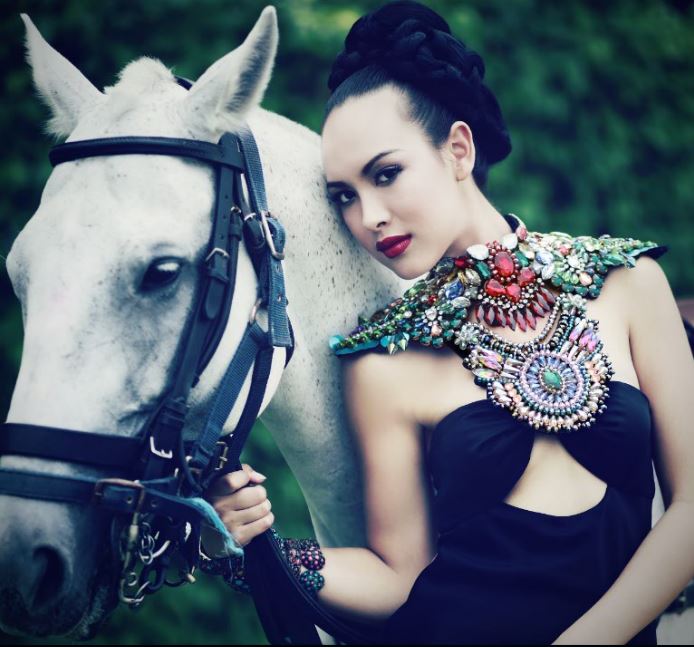 Team Vanilla Luxury got up close and personal with the beauty queen and got the dish about her personal likes and dislikes.
 
Vanilla Luxury: What does Lisa White look like behind the camera?
Lisa White: Lisa behind the scenes is really just like any other ordinary girl. I enjoy spending time with my friends, going to the movies, I go to the gym a few times a week. When I'm not attending events or working my life is really pretty simple.
Vanilla Luxury: How did you decide that you were going to run for Miss Singapore this year?
Lisa White: Trying out for Miss Universe Singapore this year was completely spontaneous . The idea of becoming Miss Universe was to me was a far fetched dream. When I saw that they were looking for the next Miss Singapore, with a little push from friends and family, I decided to give it a shot and try my luck.  
Vanilla Luxury: From the 50 girls that aspired to be Miss Singapore for 2015, what do you think set you apart from them?
Lisa White: I wasn't able to see how the rest of the girls did but I think it's safe to say that what set me apart from them was me as an individual. My personality I would have to say. I made them laugh a few times during the judging process.  
Vanilla Luxury: What was the most difficult part about your journey to Miss Universe?
Lisa White: The most difficult part was definitely giving up all my favorite food!! It was torture. My breaking point was when I cried because I couldn't have chocolate. (Hahahaha)
Vanilla Luxury: We all know about the big mix-up that went down during the Miss Universe pageant this year.  How did the other contestants respond to this?
Lisa White: If the camera was on our faces, you would have seen all our jaws just drop. We were in absolute disbelief and shock. We were so confused . We got out of our places on stage and started talking to each other wondering what had just taken place.
Vanilla Luxury: If you could have made your pick, who do you think deserved to be crowned Miss Universe 2015?
Lisa White: If I could pick, I would pick myself to be Miss Universe of course. LOL
Vanilla Luxury: What does the future hold for Lisa White?  What are your plans now that the pageant is over?
Lisa White: In the future I hope to venture overseas to pursue my acting or hosting career. A country with bigger opportunities and more options.  
Vanilla Luxury: If not for modelling and acting, where do you think you would be right now?
Lisa White: If not for Modelling or Acting I think I would probably have a job in PR. I've always enjoyed networking and meeting new people.  
Vanilla Luxury: Name me the following:
A. Favourite Cuisine: Japanese
B. Favourite Dish: Roti Prata
C. Favourite Restaurant: MeatLiquor
D. Favourite Drink: Pina Colada
E. Favourite Club: Kyo
F. Favourite Shopping Spot: I don't enjoy shopping.  but maybe orchard?  
G. Favourite Book: Harry Potter and the Deathly Hallows!!
H. Favourite Sport: Home
I. Go- to outfit: Little black dress
J. You are most likely to find Lisa White in: You are most likely to find me in a gym or any studio that works with Guavapass