The Body Shop's stores in Singapore may be temporarily closed from now till the Circuit Breaker is in place till 4 May 2020, but the brand is still here for you on their Lazada official flagship store.
From your skincare and beauty faves to help you still look and feel your best, to all the must-haves to keep all at home clean and sanitised. The Body Shop will now deliver to your doorstep with no minimum spend.
We have tried many of their products and here are our top suggestions: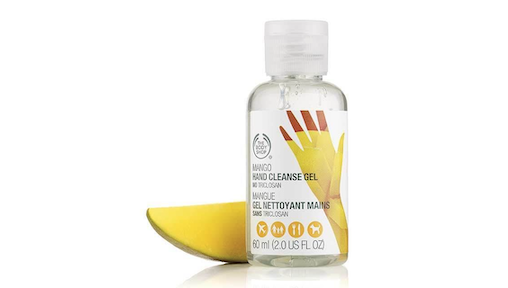 We know that there's been a surge in demand for hand sanitizers hence this had to be our first recommendation. You can now keep your hands fresh and clean with The Body Shop's Fruity Mango Hand Sanitizer which kills 99.9% of germs and has no triclosan.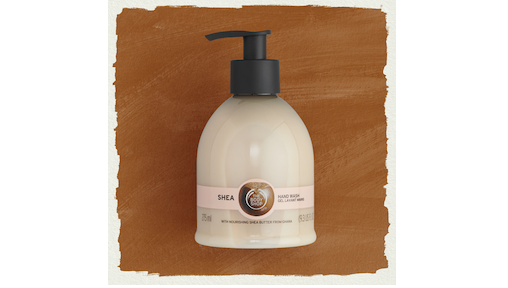 Washing your hands every often may at times leave them dry. You can now care for hands every time you wash with our nourishing Shea Hand Wash. Enriched with Community Trade shea butter from Ghana, it cleanses and refreshes hands while leaving them feeling soft, conditioned and subtly scented. Pair with The Body Shop's Shea Hand Lotion for the finishing touch to your hand care routine.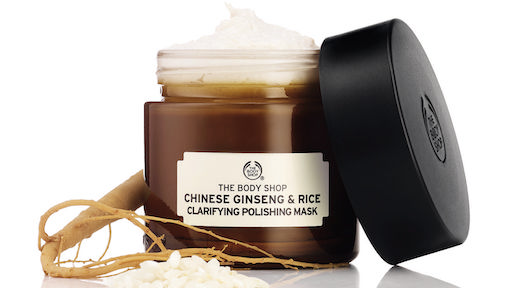 Although we are not going out as often, it is still good practice to exfoliate your face once or twice a week. The Body Shop's Chinese Ginseng & Rice Clarifying Polishing Mask is for anyone wanting to brighten and even out their skin tone.
Inspired by Chinese traditions, their creamy exfoliating mask combines natural ingredients such as Ginseng extract to tone and revitalise skin and Rice extract that is traditionally used to moisturise and brighten the skin. This mask doubles up as a face scrub and contains Community Trade organic sesame seed oil from Nicaragua, rich in oleic and linoleic acid to soften the skin.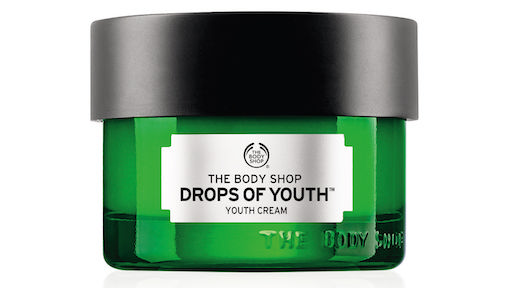 It is still important to moisturise your face even while working from home. Many of us are guilty of working with the air conditioner turned on hence we highly recommend using a lightweight, non-greasy moisturiser so that both you and your skin feel comfortable.
With three plant stem cells: edelweiss from the Italian Alps, Criste marine and sea holly from the Brittany Coast, this hydrating moisturiser is non-comedogenic.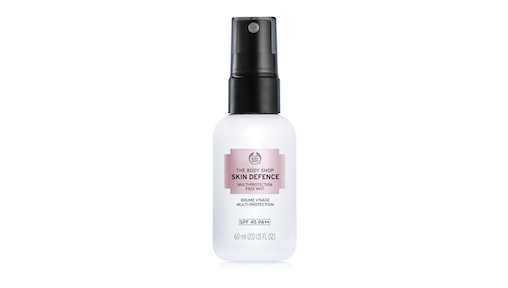 If you suffer from hyperpigmentation, The Body Shop has an amazing sunscreen that comes in the form of a spray mist, which makes it effortless for you to apply while working from home. For anyone suffering from hyperpigmentation, it is highly recommended that you apply sunscreen even though you're not directly exposed to the sun.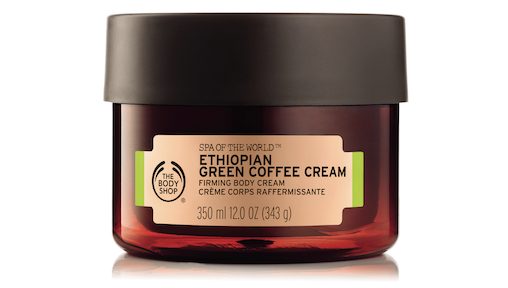 If you've been working out to tone your body during this Circuit Breaker, you need to add The Body Shop's Ethiopian Green Coffee Cream which is part of their Spa of the World™ collection.
The Body Shop's new firming body cream is enriched with organic Ethiopian green coffee to help your skin feel firmer and smoother. This silky soft cream is enriched with caffeine and is known for its stimulating properties that effortlessly melts into the skin when massaged, leaving skin feeling firmer and smoother. 86% of women agreed that their skin looks and feels firmer. We love how it smells and melts into our skin.