Frantically Googling 'Christmas gifts for him'? Whether you are looking for gifts for a colleague, boyfriend, husband or dad, this list is one that he will love and use. We've scoured the island, and virtual world to get you ideas that suit all pockets, and gift recipients. You'll find best-selling earphones, coffee machines, no-nonsense skincare, luxe bedding, face masks, fashionable shoes and so much more on our Christmas gift guide for the man in your life!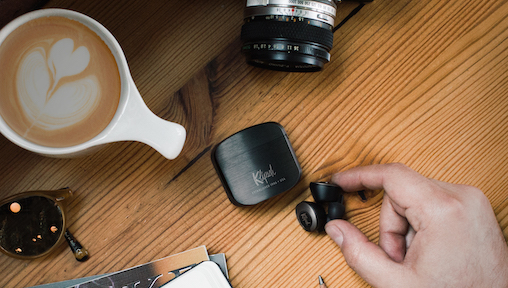 If there's one gadget the man in your life will use, it is a pair of quality earphones.
Founded in Arkansas, Klipsch has been a well-known name in the audiophile industry since 1946. Well known for their sound systems(1 out of 2 cinemas in the US use Klipsch loudspeakers), its patented oval-shaped ear tips are also well-known for their comfort. No wonder then, that Klipsch has been voted the best in-ear earphone brand for 6 years running in Singapore!
The KlipschT5 II True Wireless earphones are the second generation of its acclaimed T5 predecessor. The earphones are approximately 25% smaller and more closely mimic the shape of the ear for maximum comfort. The amount of Klipsch patented comfort ear tips has doubled to include six pairs for a customized fit. 
A new signal boost antenna delivers a high-quality, seamless Bluetooth®wireless technology connection. The earphones are dust and waterproof (rated IP67) and fit into a slimmer premium brushed metal case that holds up to a combined 32 hours of battery life (8 hours in the earphones).
Need some extra help with your gift buying? From 27 November, the distributor TC Acoustic (of Klipsch, Sonos, Marshall and Urbanears) will be rolling out a Christmas Concierge Service to help you choose the perfect gifts for your family and friends this season.  You can opt for a private consultation at the Showroom at The Adelphi or an online live chat to help you sort through the gift offerings available. Visit tcacoustic.asia for details.
Take advantage of TC Acoustic's Christmas Deals on Klipsch. T5 II True Wireless Earphones on a promo price of $269 (RRP: $299) and T5 II Sport True Wireless Earphones (Black, Green) on a promo price of $319 (RRP: $349).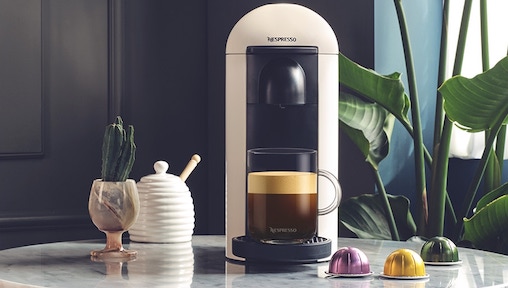 If you've got a coffee drinker to please, know that the new Nespresso Vertuo is one that is redefining the home-coffee experience. This innovative coffee machine, allows for  5 different coffee cup sizes, with 27 unique blends just from the touch of one button. The innovative system is the first of its kind to automatically recognise the coffee variety being brewed and adjusts the extraction parameters to create the perfect dark full-bodied coffee.
Each coffee pod comes with a specific barcode that the Vertuo system uses to identify the type of coffee being prepared. Vertuo also uses Centrifusion™ technology to rotate the coffee grounds and water at high speed, offering a naturally formed generous and silky crema - much like a store-bought version!
There's a range of other festive editions on Nespresso that can work as stocking fillers, secret Santa gifts or just perfect add-ons for coffee drinkers home collection. 
The Festive Limited Edition Capsule Collection celebrates the spirit of Italian flavours and traditional sweet treats in a selection of limited edition coffees.
Or consider the Nomad Travel Mug that will ensure your loved ones will always have their favourite coffee in hand and warm! Add some Limited Edition Cantuccini Traditional Italian Almond Biscuits to the mix for an extra-crunchy delightful coffee experience.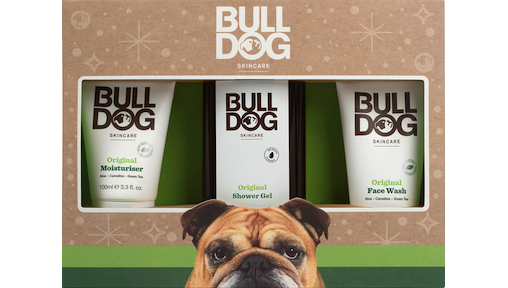 For easy on the pocket, no-nonsense skin and body care for men, take a look at Bulldog's gift collection for Christmas. As gifts that are purpose-built for men, you'll know that these are the products that he will love and use through the year. Better still, Bulldog's products are made free from parabens, sodium laureth sulphate, artificial colours, synthetic fragrances and ingredients from animal sources.
The Bulldog Original Body Care Kit is a gift set that has everything they need to stay groomed, from head to toe. It contains the Original Shower Gel that gently cleanses skin, ridding it of impurities, daily grime and excess oils without stripping to leave you feeling squeaky-clean and refreshed. The Original Moisturiser takes men's grooming to a new level of excellence by improving the outlook of your skin. Packed with 8 essential oils of green tea, green algae, konjac mannan and vitamin E to help rehydrate the skin. And finally, the Original Face Wash (150ml) comes infused with a unique blend of eight essential oils and delivers a refreshing fragrance of bergamot, lemon and lime layered over base notes of cedarwood and vetiver. 
The Bulldog Original Moisturiser Cracker is another festive option that makes for great stocking fillers! Housing the brand's Original Moisturiser, it comes packed with 8 essential oils and rehydrates the skin, with its lightweight, non-greasy formula. 
The whole range of Bulldog skincare is available on Lookfantastic.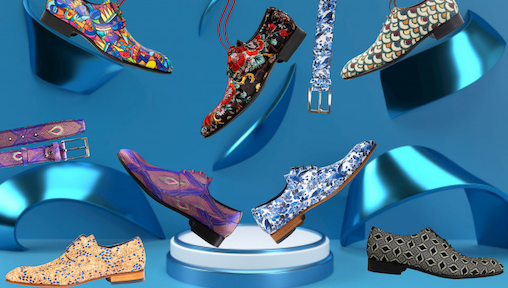 Whether you are looking to upgrade his wardrobe or nudge him out his stay-at-home gear, the bold, modern styles by Guven are sure to please. Quirky, bespoke styles from this premium fashion brand are bound to make a statement wherever he goes.
All the way from Rotterdam, Mascolori is a brand for anyone and everyone who loves to make a statement.
The head-turning shoes are made by hand and in small editions of around 75 pairs. Want something that truly stands out? Just like its name, Floral Firework is a pair with a blast of different colourful flowers blended together. Designed in soft and silky velvety fabric, this pair screams elegance and grace!
Or pick something from Guven's house brand. From minimalistic to bold colours, the brand evokes a sense of confidence and distinctiveness in every design crafted. Using only the finest quality of material to cultivate flawless pieces, Güven aspires to tell a story behind every style.
Choose from a range of crafted, embroidered and shaded leather that allows the superstar in your life to shine a little more!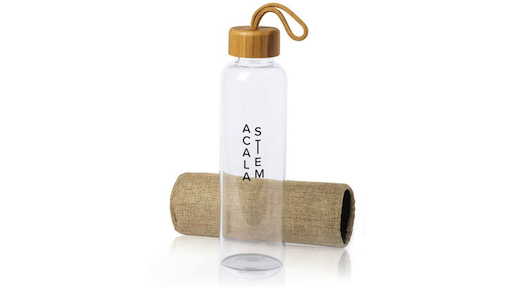 Green luxury newcomer Acala Stem has been making waves this year, with their strong ethical values, including Community, Kindness, Natural Beauty, Sustainability and Transparency. This Christmas Acala Stem helps you give the ultimate gift of life - that of water.
Acala Stem has recently launched its glass and bamboo bottles that make for the perfect Christmas gift. These sleekly designed bottles will look good on any professional gent's work desk and are a fabulous practical option for that difficult-to-buy-for man. What's more, it also helps save the planet by eliminating the use of plastic bottles.
Made from glass with a crafted bamboo lid - and super-stylish to look at!
You also have the reassurance that every purchase at Acala Stem supports and empowers women in Cambodia to become financially independent, with a fair wage and flexible working conditions. The gifts by Acala Stem are not ordinary gifts. They are gifts that prove we can change the world, one path-breaking purchase at a time.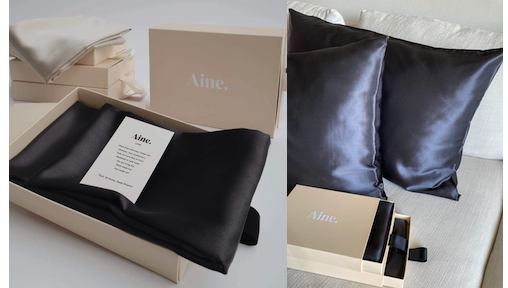 Are you keeping all the silk pillowcases in the house for yourself? Aine Silk produces high quality, pure silk pillowcases in a variety of colours, including man-friendly ones, so he too can get the gift of good sleep!
Sleeping on a pure silk pillowcase also has multiple anti-ageing benefits and can help to prevent wrinkles and fine lines. Silk is known to be great for your hair as the natural fibre helps to tame it while you sleep and cause fewer breakages due to tangling.
The silk pillowcases by Aine are made from the highest quality, grade 6A, 100% mulberry silk with a thickness of 22 momme. Their silk fabrics are also Oeko-tex standard 100, tested and certified to be free from harmful levels of more than 100 substances, ensuring not only the best nights sleep but also the healthiest and most luxurious.
By keeping a short production and selling chain, with no third parties involved, Aine is able to offer Singapore affordable, high-quality silk cases that are a dream to sleep on!
Silk is also naturally hypoallergenic and hence a must-have for allergy sufferers, so if he wakes up with a sniffle, its time to make that shift!
We love that Aine's range of silk pillowcases come in luscious, gorgeous colours - Champagne, Ivory, Petal Blush and even a luxe Charcoal so you can buy a variety of pillowcases to match all your bedding!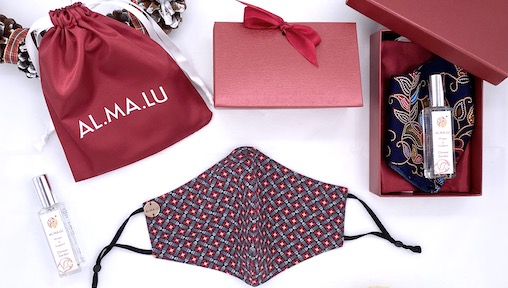 Stylish face masks for men will probably be one of the most practical of Christmas gifts this year! AL.MA.LU is a homegrown Singapore brand that ensures men too can be safe with style. Born with the aim of actively supporting the Covid-19 emergency without forgetting about design and fashionability, AL.MA.LU have a range of face masks for men that any man in your life would love to receive.
Having worked for many years as a celebrity stylist in Milan and Rome, Founder Martina Calabresi brings to her brand a range of artistic expression and versatility in design. You'll see that seamless stylishness and practicality in her masks too - spread across one of the broadest size ranges we have seen, Man, Woman, Teenager and Kids!
We love how AL.MA.LU customises each face mask for men with hand-embroidered initials! They are also working for large corporations to produce custom-made masks that match with suits or shirts. Perfect Xmas gifts for the whole team we say!
Take a look at the stylish Man Blue Poplin reversible mask that gives two designs in one face mask so he can match it with multiple outfits. The Man Tie Pattern Reversible Denim is a great option too as it can be worn with formal and casual outfits alike. Add in one of their natural scented waters to make it the perfect guide for him. Chinese Garden is citrus-scented water with a fresh fragrance that men love.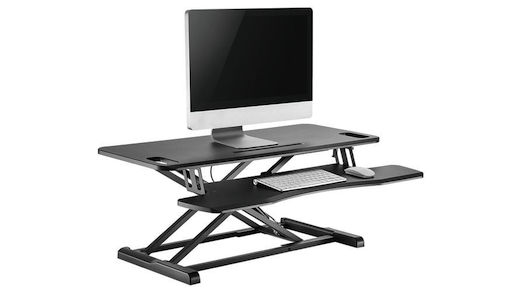 Working from home? If the man in your life is expected to work from home for the indefinite future, he will love the Omni Desk Pro. An Omnidesk is not simply a fully adjustable electric desk, it is a desk that can do it all. As a fully modular platform, packed with features and accessories that allow you to customize your desk(yes, even the tabletop material) with tools to create a perfect setup that is ideal just for your space.
The best part? Once you purchase an Omnidesk™, any future accessories or tabletops can be purchased to upgrade the setup.
Prefer to convert your current desk to a standing option? The Omnidesk Switch easily converts any desk into an active, healthy, height adjustable standing desk. Enjoy the perks of Omnidesk without changing up your current layout or desk.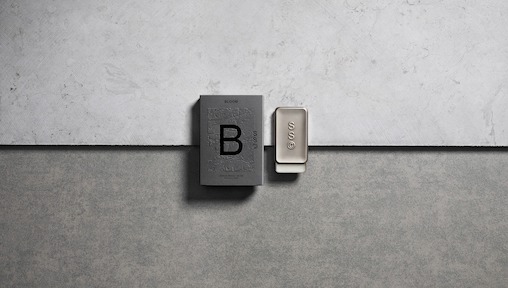 Want a smart Christmas gift for him? Smaller than regular products and way smarter, Solid State squeeze your personal care and bathroom products into the smallest space possible! You can buy shampoo, conditioner, moisturiser, cleanser and even cologne. All Solid State grooming products are Australian-made, wax-based and highly concentrated. 
What's more Solid State products don't rely on water or cheap fillers as they are wax-based. They're also 80% smaller than traditional grooming products, yet they're just as effective and long-lasting.
Get the Collection, a bundle pack of their best-selling solid colognes that allow your man to experiment, so he doesn't have to use the same scent day after day. The Collection contains six original colognes, guaranteed to please any crowd.
Free shipping worldwide and a money-back guarantee if you aren't satisfied!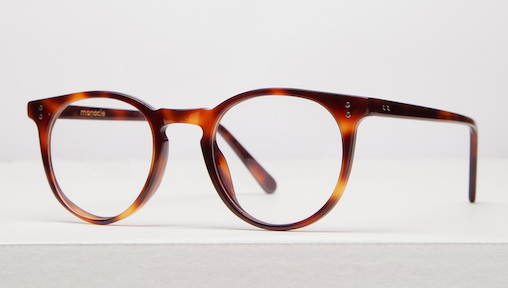 Does the man of the hour need new glasses? Monocle was started in 2019 by two friends with a passion for good design. But a quest for design that was also backed by reasonable pricing - something that's hard to find on the red dot!
The quality frames are cut from sheets of Italian cellulose acetate, ensuring desired uniqueness and consistent quality – you'll find that the tortoiseshell on each of the frames is different!
Monocle's metal frames are made using high-quality stainless steel and titanium, which means they are not only comfortable to wear but also extremely durable. Want to help local businesses flourish? Monocle's lenses are sourced from their lens lab partners here in Singapore!
You will need to have a valid prescription for eyeglasses from a certified optician or optometrist.  If you do not already know the prescription, you can always sign up for one of Monocle's Free Eye Tests.