lifestyle
Christmas Gift Guide for Men 2023: The Best Christmas Gifts for Him!
Published Date
: 17 Nov 2023 10:00

Christmas gifts for men in Singapore. Our Christmas gift guide has the right mix of practical, indulgent and fun - and something everyone will love!
Scouting for the best Christmas gifts for men in Singapore? The season of giving is upon us, and with it comes the yearly struggle: What to get the men in your life? Whether it's your partner, dad, brother, or best friend, each man is unique, and so should the gifts you gift to him. Say goodbye to the usual suspects - ties, socks, and cologne, and welcome our range of the most fun, indulgent and practical gifts that he really(really) wants!
This year, we're elevating our gift-giving game with a curated list of the most distinctive, thoughtful, and downright cool presents out there. From tech gadgets that'll impress the geekiest of guys to unique experiences that will create lasting memories, our 2023 gift guide promises something special for every kind of man. 
Christmas Gift Guide for Men 2023: The Best Christmas Gifts for Him!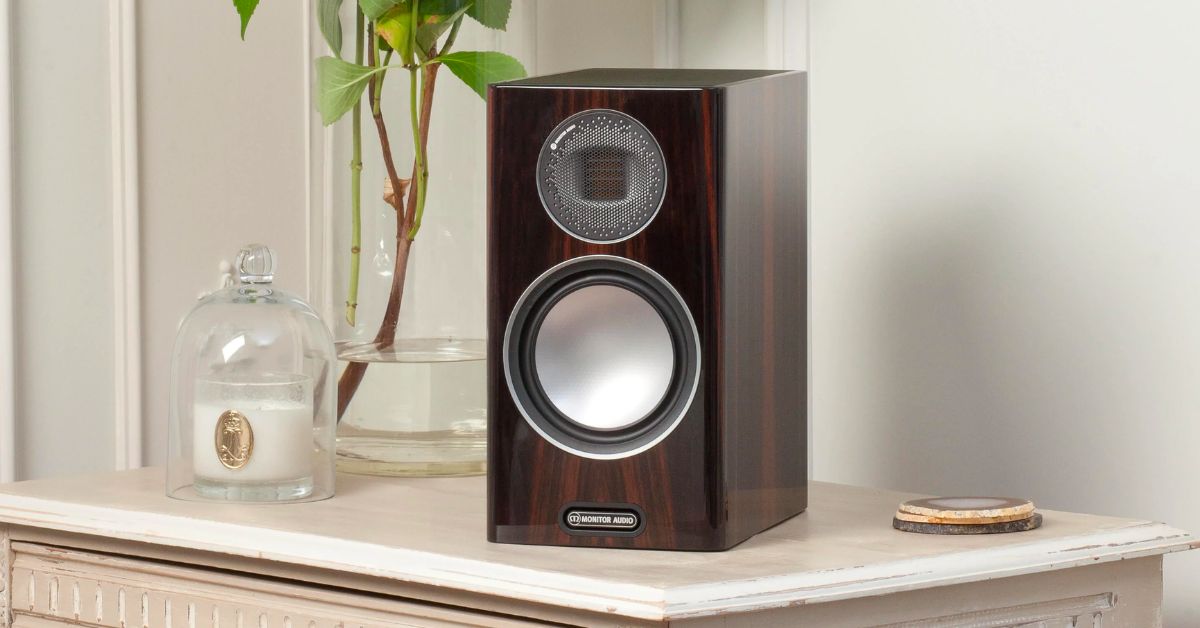 Delight the audiophile in your life this Christmas with the epitome of sonic excellence, the Gold 100 stand-mouthing speaker. Meticulously crafted, it stands as the sole representative of its series, boasting a combination of a 6½" (165 mm) C-CAM mid/bass driver, MPD high-frequency transducer and rear-facing HiVe II port within an aesthetically pleasing and compact cabinet. 
Despite its unassuming size, this two-way loudspeaker projects a sound that is not only expansive but also maintains a composed and adaptable demeanour, showcasing an unexpected bass depth that challenges the limits of feasibility. 
The perfect Christmas gift for men, the Gold 100 stands as a unique showpiece this holiday season and an auditory testament to offering an enlightening listening experience. Whether resonating joyous Christmas tunes to enliven a festive gathering or providing a soothing backdrop for a quiet moment with a cup of cocoa, the Gold 100 proves to be an unwavering companion throughout the holiday season. More than a mere speaker, it represents a refined gift that extends beyond the tangible, granting him an immersive audio journey tailored to his taste.
This Christmas, make a statement by presenting your cherished audiophile with the Gold 100 - a marvel that seamlessly blends form and function, enriching his musical experiences in ways beyond imagination.
The Experts Group. Multiple locations, islandwide.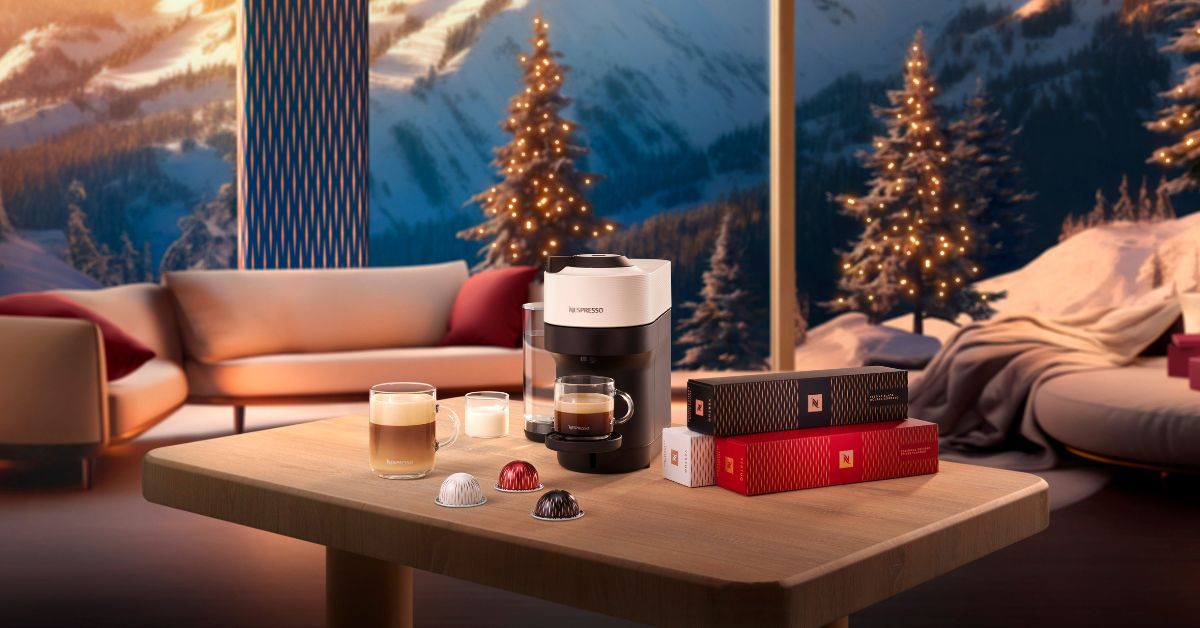 Nespresso presents the perfect Christmas gift for men this year, the Vertuo Pop. The brand's most compact coffee machine yet, it offers a personalised touch with vibrant colours, allowing him to infuse his space with his own style. 
Designed for convenient home use, this machine simplifies the creation of your favourite café-style coffee recipes. Despite its small size, the Vertuo Pop can brew up to four different coffee styles, from short espressos to a large mug of coffee. And it does this quite intelligently, may we add. 
The efficient Vertuo Pop reads the barcode on each coffee capsule, ensuring a customised coffee blend consistently delivering quality aroma and crema. This means that every cup of coffee you brew has its unique aromatic profile, covered with a layer of thick and velvety crema - a signature of the Nespresso Vertuo machine range and a mark of high-quality coffee!
We love how the Nespresso Vertuo Pop is perfect for any kitchen nook. Given its small(and convenient) size, the machine is designed for city apartments; no more bulky gadgets to store! Coffee enthusiasts also get to choose from five vibrant colour options - Liquorice Black, Spicy Red, Mango Yellow, Aqua Mint and now, a festive limited-edition White.
We can't fault it for its affordability either! Priced at just $249, this may be the most versatile and value-for-money Christmas gift for him. Easy to use and clean, the machine allows you to enjoy a range of coffee styles, hot or ice, with or without milk. Also, a starter kit of 12 capsules is included along with the machine, so your gift recipient can start brewing right away! 
Want to add some extra sparkle? This holiday season, Nespresso is collaborating with luxury French leisurewear brand Fusalp for its annual holiday collection, inspired by the snowy peaks of the Alps.
The Nespresso x Fusalp limited edition release includes festive coffee capsules for both Original and Vertuo with flavours such as Frosted Caramel Nut, Seasonal Delight Spices, and Festive Black Espresso. These special flavours also come as a packaged assortment gift set, an ideal Christmas present for anyone with a Nespresso machine.
The collection further carries a range of Alpine Chic accessories, including a Barista Festive Glass, a limited-edition Coffee Mug, and the best-selling Nomad Travel Mug in a large size. Alternatively, add to their repertoire of Nespresso, with the set Double Espresso or Espresso Cups and spoons. 
Whether you are looking to spoil him this Christmas or need stocking fillers and office gifts, Nespresso has a wide range of Christmas gift options that will make the mark.
Promo alert! Now get up to 10% off* machines and an additional $30 off when you purchase 5 sleeves of coffee. *Offer is valid from 1 November 2023 - 9 January 2024, or while stocks last.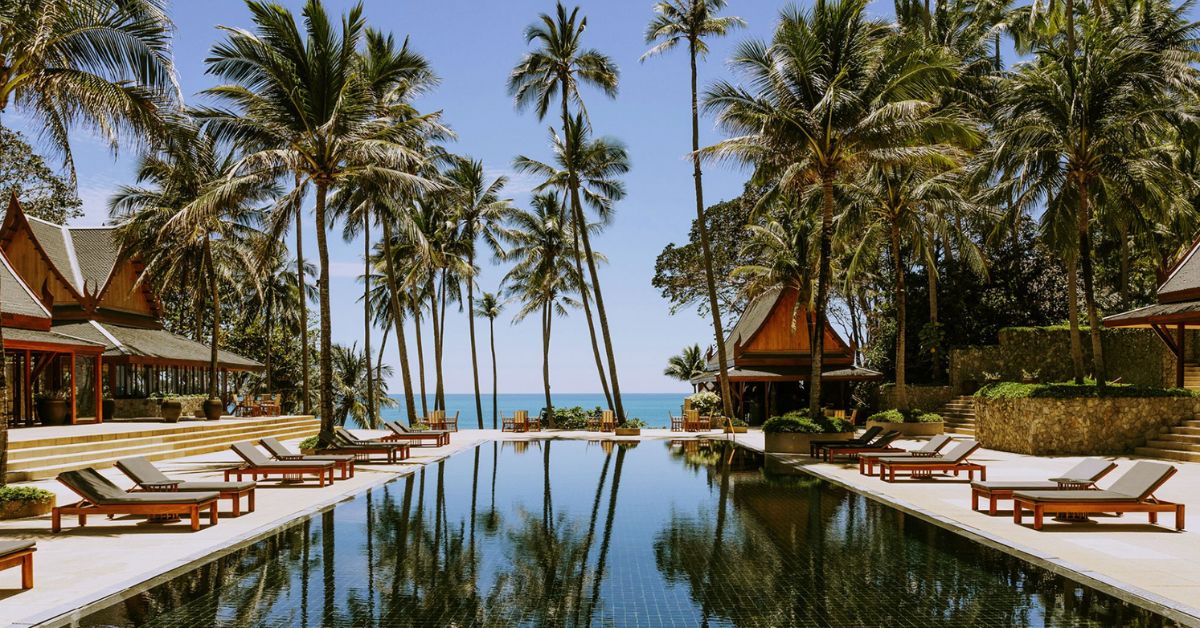 Christmas is a time of giving, and what better gift than the promise of an escape to a world of luxury, serenity, and rejuvenation? Gift him the Amanpuri Thailand Holistic Retreat – an unparalleled experience nestled amidst the beauty of nature.
Since its grand reopening in September 2023, Amanpuri celebrates 35 illustrious years with fresh vitality, flaunting renovations from an artistically designed restaurant by Kengo Kuma to a deeply indulgent private Spa House. Each standalone Pavilion is a masterclass in Thai heritage design, now enhanced with Makha wood flooring and contemporary bathroom suites. Some are graced with newly added private swimming pools boasting panoramic views of the azure ocean.
But the jewel in Amanpuri's crown? The Holistic Wellness Centre is now enriched with a Spa House that's a sanctuary of holistic well-being. From the healing embrace of traditional Thai therapies to hydrotherapy facilities and a bevvy of new wellness and fitness experiences – Amanpuri is a haven for the body, mind, and soul.
This Christmas, gift an odyssey of tranquillity, luxury, and reinvigoration at Amanpuri. Because some presents aren't just given; they're experienced.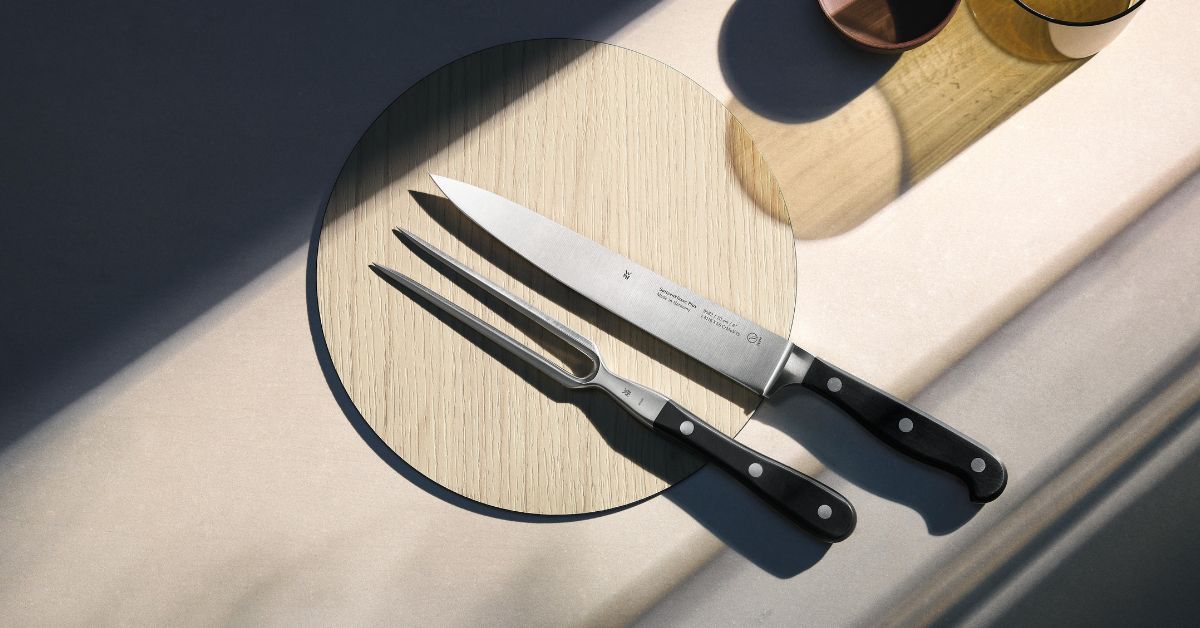 Need a Christmas gift for a man who delights in all things cooking? With the WMF Spitzenklasse Plus Carving Knife Set, you can now gift him the art of perfectly slicing meat! WMF, a global leader in household goods, has launched its "Gifts that Last" campaign to take care of all your shopping needs. For 170 years, the brand has been devoted to bringing people together to share delightful moments through its high-quality products, one that will be cherished for a lifetime. Just like this knife set. 
Specifically crafted for meat carving and featuring rust-free and acid-resistant blade steel, this set ensures flawless and effortless slicing every time, providing precision whether you're dealing with succulent roasts, rotisserie chicken, or holiday ham.
The knife set(now $149, RRP $239) showcases WMF's unique Performance Cut technology, guaranteeing exceptional and long-lasting sharpness throughout the Christmas season and beyond. 
Worried about handling knives? The ergonomic riveted handles offer a comfortable grip with safe finger protection, ensuring total safety and peace of mind. The seamless design not only adds an elegant touch but also facilitates effortless cleaning, making it a gift that seamlessly combines style, functionality, and a passion for meat.
Check out WMF's Christmas promotion line-up for a price reduction on certain items. Taking place from today until 31 December, consumers can shop the promotion at BHG, Isetan, Metro, OG, Takashimaya, Tangs, selected COURTS outlets, and WMF official online stores on Lazada and Shopee.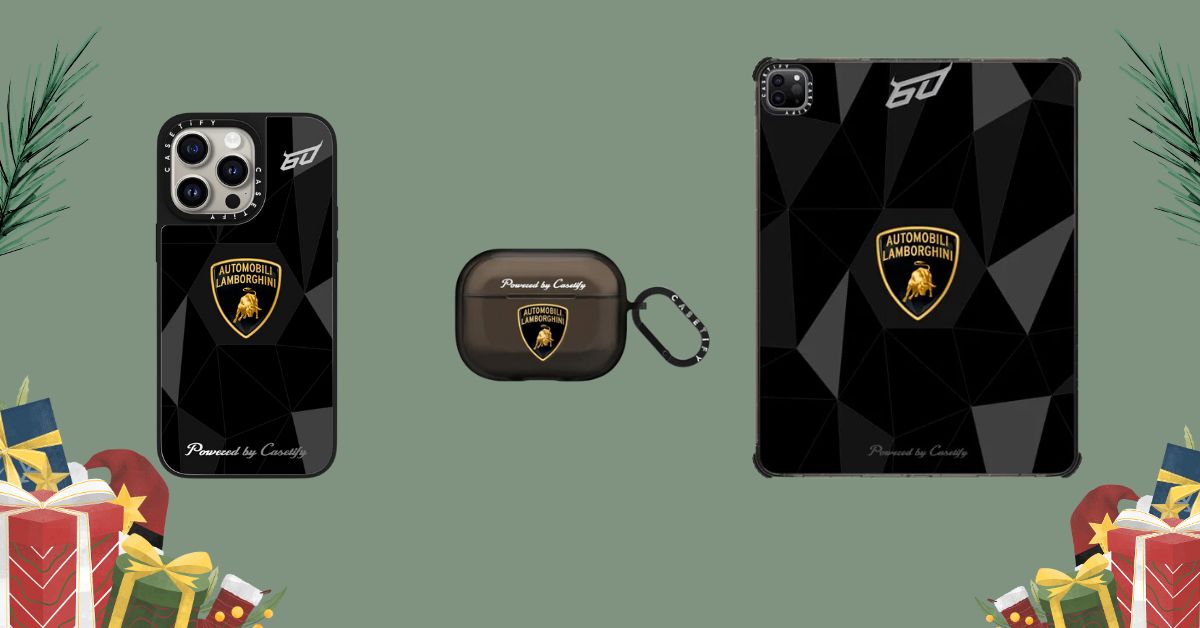 Have a dad who's all about the roar of engines and the thrill of the race track? Maybe he's an F1 enthusiast; even if Lamborghini isn't on the grid, the luxury and prestige of the brand are unmatched. This Christmas, gift him a dash of luxury race-car flair with the Lamborghini x CASETiFY Collection.
In a beautiful melding of prestige and function, this collection captures the spirit of Automobili Lamborghini. From the "60° Anniversario" logo celebrating 60 years of unmatched craftsmanship to the iconic shield, each product is a statement piece.
Driven by the iconic patterns of Lamborghini since 1963, the CASETiFY collection isn't just about phone cases. It ventures into elegant tech accessories — think earphones and laptop cases, all emblazoned with the emblematic Automobili Lamborghini logo. It's more than just tech protection; it's a nod to a legacy of speed, power, and luxury.
So this Christmas, why not give dad a Lamborghini? Well, a Lamborghini CASETiFY case, that is. It's more than a gift; it's a statement of sophistication.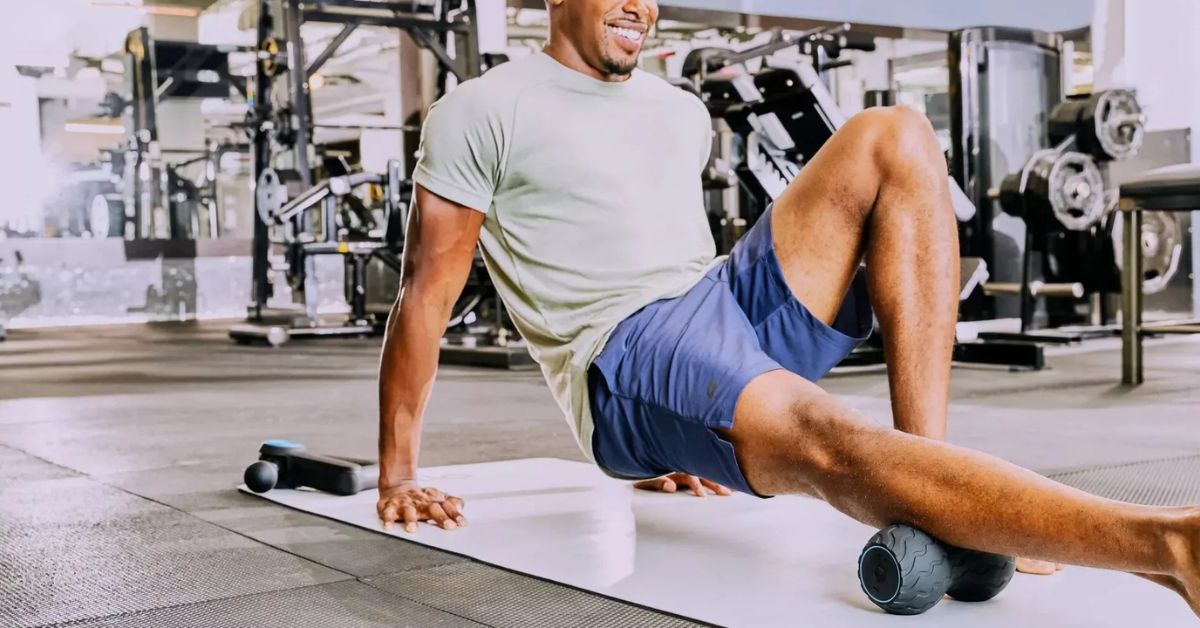 Let's be honest: the daily grind of adulthood brings its fair share of aches and mysterious pains, and the men in our lives aren't spared. The Therabody Wave Duo is a thoughtful solution tailored for them. 
This device, designed with precision, effortlessly curves around the spine, ensuring muscles are safely and effectively targeted. Its innovative wave texture offers maximum traction, providing relief without the noise, thanks to its noise-dampening silicone.
Be it the stress of countless video calls that strain the neck and upper body or the physical exertion that affects the lower body; the Wave Duo is adept at addressing every pain point. It works wonders on the tech neck, ensuring the upper body feels rejuvenated, while also offering relief to the calves, hamstrings, and glutes. The perfect Christmas gift for men!
Plus, with a whopping 200-minute battery life, it promises powerful, enduring relief. Gift the gift of comfort this Christmas with the Therabody Wave Duo, available at Synced Singapore for only $S129.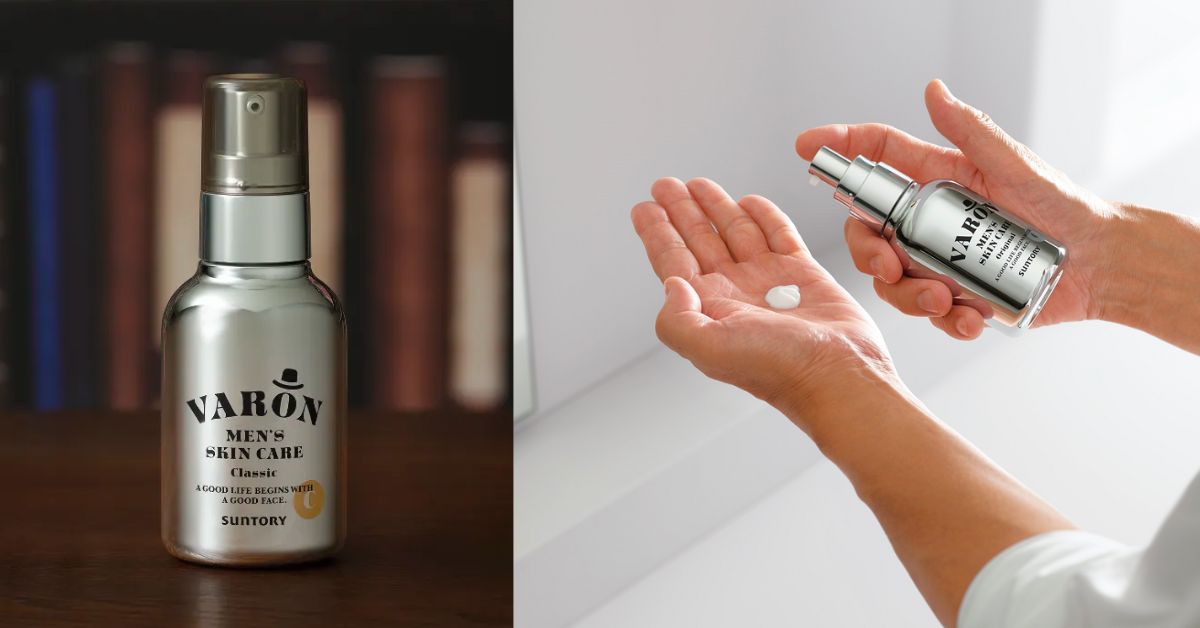 Treat him this Christmas with the ultimate skincare indulgence - Suntory's VARON, a 3-in-1 grooming experience that transcends ordinary skincare routines. Crafted with Suntory's exclusive WOW technology (Water-in-Oil-in-Water), this innovative product seamlessly combines the benefits of a lotion, serum, and cream into one harmonious blend.
Imported directly from Japan, Suntory VARON brings a touch of luxury to his skincare routine. Infused with antioxidant properties, this product not only imparts a sense of firmness and elasticity to the skin but also works tirelessly to reduce the appearance of wrinkles and fine lines. Even better, there are three invigorating scents for you to choose from: Original, Classic, and Fresh. 
Whether he prefers a larger bottle for his daily grooming ritual or a travel-friendly size for on-the-go freshness, Suntory VARON is available in two convenient sizes – 120ml and 20ml. This festive season, gift him the secret to radiant, rejuvenated skin with Suntory VARON, a thoughtful and luxurious Christmas gift for him. 
Swing into the world of comic passion with the unparalleled gift of "The Amazing Spider-Man Vol.1" by TASCHEN (S$207). A true treat for any certified Marvel enthusiast, this is not just another book—it's an emblem of fandom and a celebration of storytelling genius. This hardback masterpiece stands out not only for its compelling fiction but also for its grand size. 
With each page, experience the nostalgia, thrill, and adventures of everyone's favourite web-slinger in breathtaking detail. Cloaked with the esteemed TASCHEN seal, this volume promises top-tier quality and a deep dive into the spectacular world of Spider-Man. When it comes to gifting, make it spectacularly Marvel-ous with this volume!
For geeky loved ones, The Amazing Spiderman Book by TASCHEN is a sure hit this Christmas!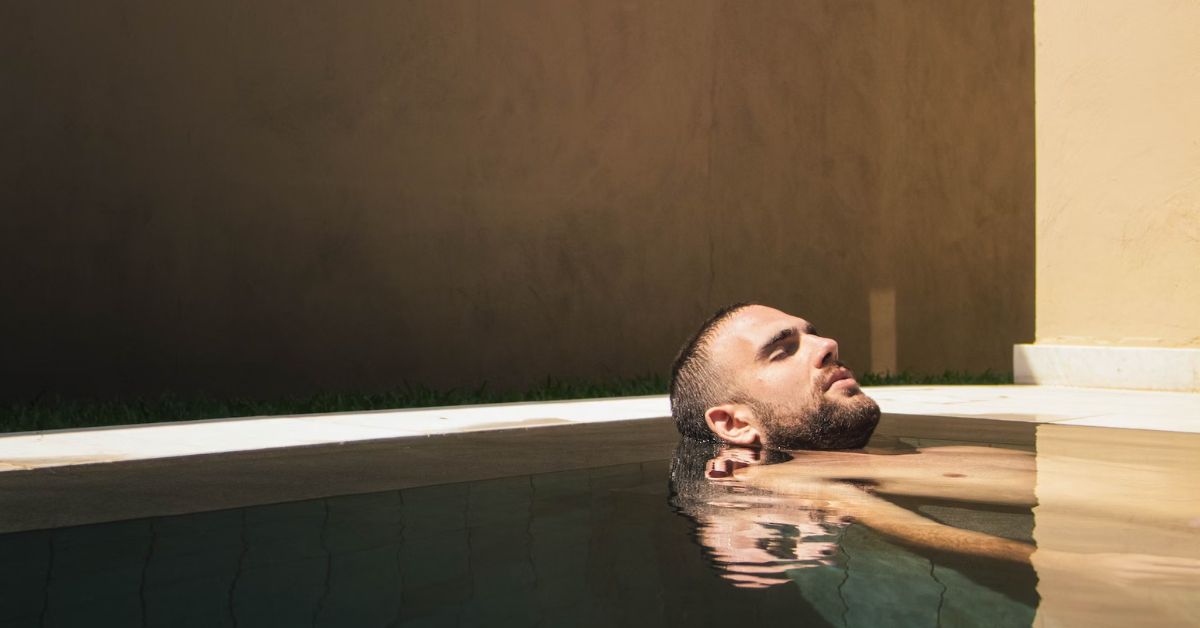 In the whirlwind of life's daily grind, every man deserves a sanctuary to recharge and rejuvenate. This Christmas, bestow upon him the ultimate luxury with Ikeda Spa's 'Just For Him' spa treatment - a thoughtful escape from the hustle and bustle. Curated specifically for the modern man, this spa package promises to melt away the tensions of daily life. 
Whether he's your hardworking partner, devoted husband, or caring boyfriend, the experience is tailored to pamper him from head to toe. He'll indulge in a tranquil 30-minute Hinoki Onsen Bath, followed by a 60-minute choice of either a rejuvenating Sports Massage or an invigorating Anma Deep Tissue Massage. The cherry on top? A soothing 30-minute Kiatsu Head & Scalp Massage. 
This yuletide season, gift him the serenity he craves and watch his stresses dissolve with the Ikeda Spa Just For Him Spa Treatment (S$368+).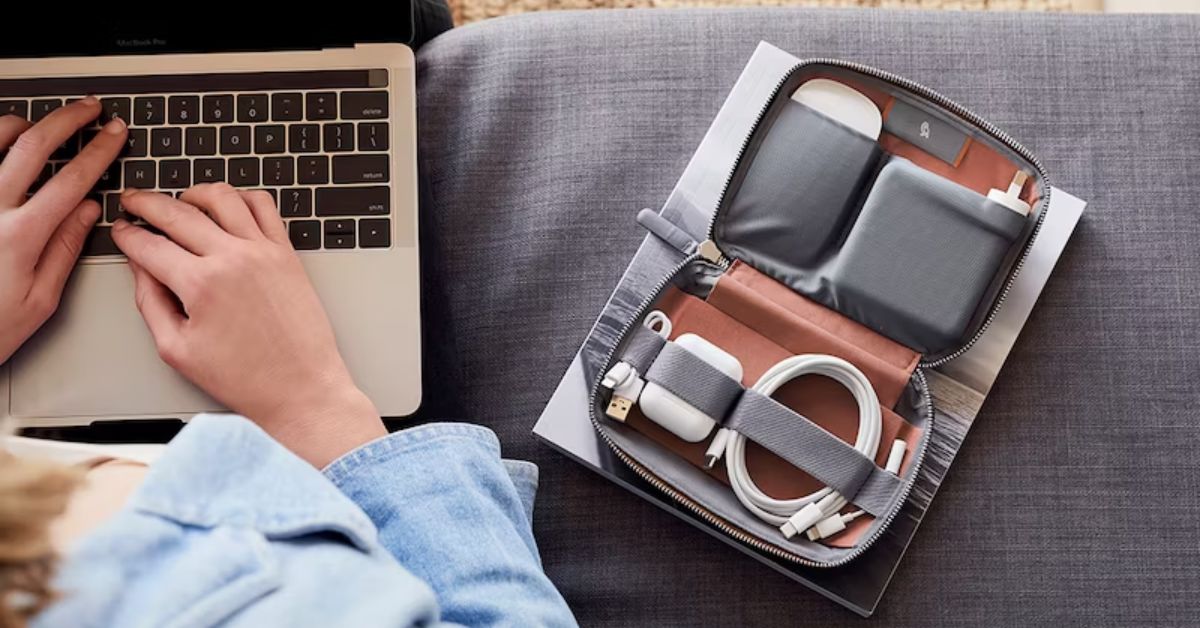 For the man who's perpetually on the move and can't leave without his beloved gadgets, the Tech Kit Compact Pouch is an indispensable companion. It's more than just a pouch; it's an ode to organisation. Designed with precision, it ensures every piece of tech has its designated spot - from chargers and mice to power banks and cables. 
Its compact design is deceptive; despite its petite footprint, it maximises storage without hogging space in his bag or on his desk. With its wide zip opening, accessing essentials becomes a breezy affair. Moreover, its padded exterior offers optimum protection, ensuring his precious gadgets remain safe even in the tightest corners. 
And, straight from the designer's mouth, it's crafted to strike the perfect balance between organisation and space efficiency. 
So this Christmas, gift him the art of organised tech travel with the Tech Kit Compact Pouch (US$55).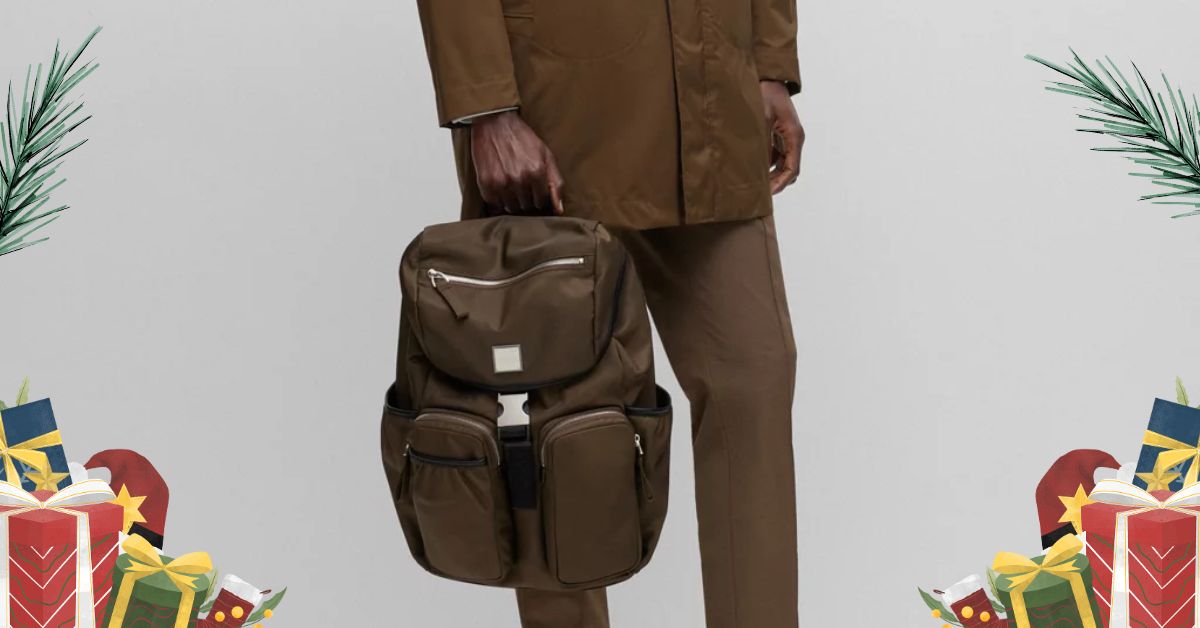 Ever thought about gifting elegance and eco-consciousness in one package? Look no further! The Hugo Boss Backpack (S$619) is a fashion statement that also shouts out responsibility. While it oozes the sophistication every man desires, it doesn't skimp on functionality. The adjustable straps? Perfect for that comfy fit. Those twin zipped pockets? Ideal for all his knick-knacks. And that branded patch? Pure class. 
But here's the clincher: it's made from at least 60% recycled polyester. Yes, those old PET bottles he's been discarding have come back in style. Not only is this backpack a nod to high fashion, but it's also a thumbs-up for the planet. 
So, if you're hunting for a Christmas gift for men that's as suave as it is sustainable, you've just found it! This Hugo Boss Backpack will surely be a hit.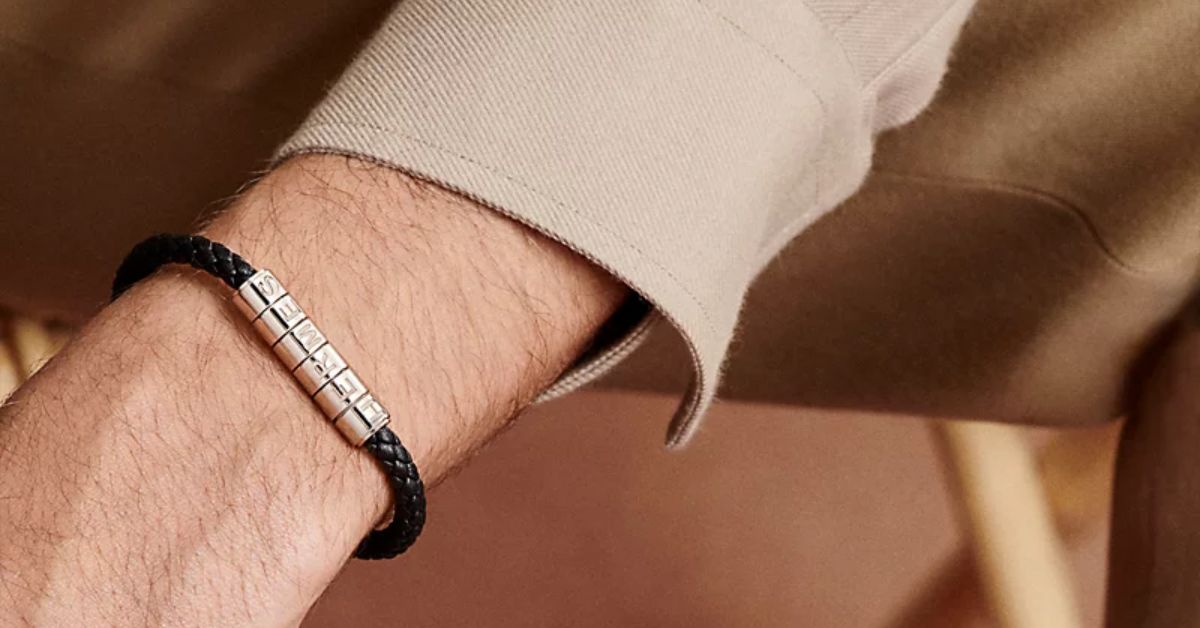 Let's be honest: sometimes, the most memorable gifts are those that are elegantly simple. For the man who embraces subtlety with style, the Hermes Goliath Bracelet is the epitome of understated luxury. Crafted meticulously in Italy from Swift calfskin, this bracelet seamlessly marries sophistication with durability. 
And oh, that palladium-plated hardware? It's the cherry on top, adding just the right touch of shimmer. With a range of colours from the classic Navy and Étain to the vibrant Orange and Jaune De Naples, there's a hue for every man's palette. Its braid width and wrist size ensure a snug fit, making it a constant yet comfortable companion. 
Gift him a piece of luxury that, while simple, speaks volumes about his taste. The Hermes Goliath Bracelet is not just an accessory; it's a statement.
Every tech-savvy man knows that the key to seamless gaming and working lies literally under one's fingertips. Introducing the Mash Monsgeek M1W Mechanical Keyboard - the ultimate tool for the modern gamer and workaholic. With its impressive 75% 82-Key layout and innovative knob, it guarantees a superior tactile experience. 
Crafted meticulously with Aluminium CNC and a POM plate, this keyboard isn't just functional; it's a work of art. The side-printed shine-through gradient keycaps are not only visually striking but enhance visibility for those late-night sessions. Its versatility is unmatched with 2.4G Wireless, Bluetooth, and USB-C wired connectivity. 
Plus, the pre-installed purple plate mount stabilisers ensure smooth key presses, making it compatible with all MX variant switches. Sounds gibberish? Don't worry; your tech-savvy man will understand and be very happy when he opens his Christmas gift!
This Christmas, elevate his digital experience with the gift of precision and performance with the Mash Monsgeek M1W Fully Assembled mechanical keyboard (S$209).
Who said only women relish a sumptuous salon day? It's time we redefined men's grooming, and there's no better place to start than with the opulent experience at Jermyn Street, Singapore. Transporting its patrons straight to the heart of London's grooming heritage, Jermyn Street stands as a testament to the refined gentleman. This isn't just a barber; it's an experience reminiscent of an exclusive gentleman's club, offering a meticulous blend of tradition sprinkled with modern sophistication.
Each corner of Jermyn Street speaks volumes - from the hand-made wallpaper imported from England, hinting at a touch of dandy, to the impeccable barbering services that champion the art of tonsorial brilliance. And what completes this luxurious journey? A personal greeting, a comforting drink, and an ambience that lets every man be himself. 
Gift a slice of this unparalleled luxury with the Jermyn Street Gift Voucher, available in S$50 and S$100 vouchers – because true elegance is timeless.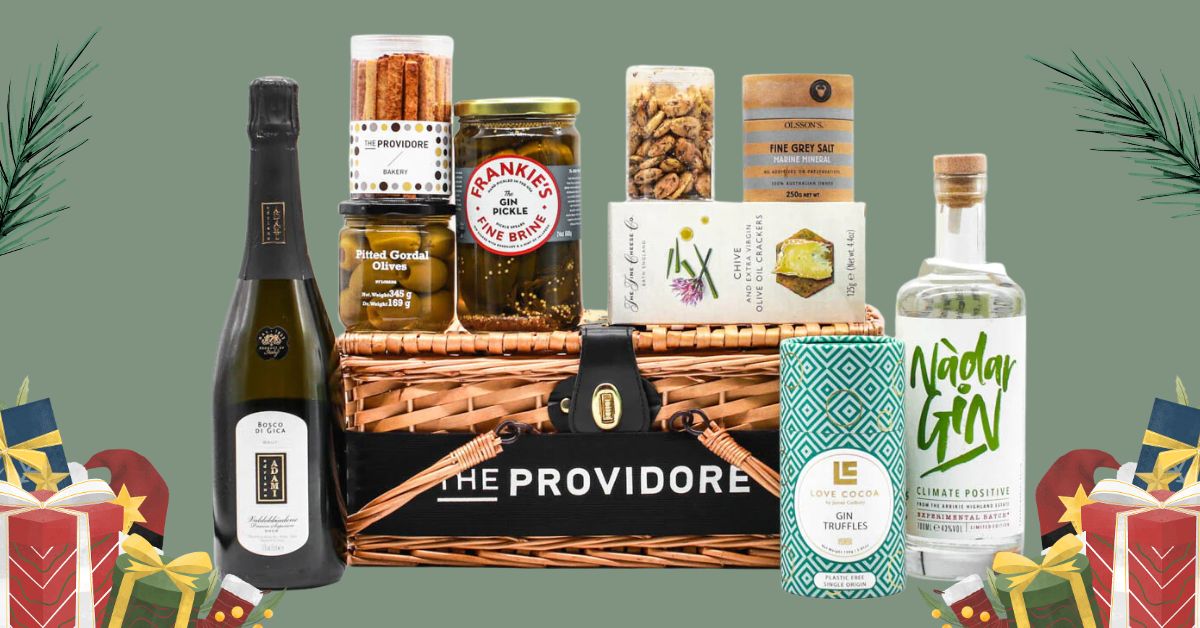 Choosing a gift can be daunting, especially for that boss, colleague, or friend whose preferences remain a mystery. Yet, one thing is universal: the joy of unwinding with a quality drink. Enter the Providore Gin Lover Set (S$170) -- a gift so suave it screams sophistication! 
This impeccable set isn't just for seasoned gin aficionados; it's an invitation for beginners to embark on a tantalizing journey. The star? The Peddlers Rare Eastern Gin, promises an exotic symphony of flavours. Paired with the classy Viski Stemmed Martini Glasses and Cocktail Pick Set, every sip becomes an event. 
But wait, there's more! The Strangelove Tonic Water elevates the gin's character, ensuring a drink to remember. Beautifully nestled in The Providore's signature Small Hamper Basket, with a personalised gift card option, this set is more than just a Christmas gift for him—it's an experience. Cheers!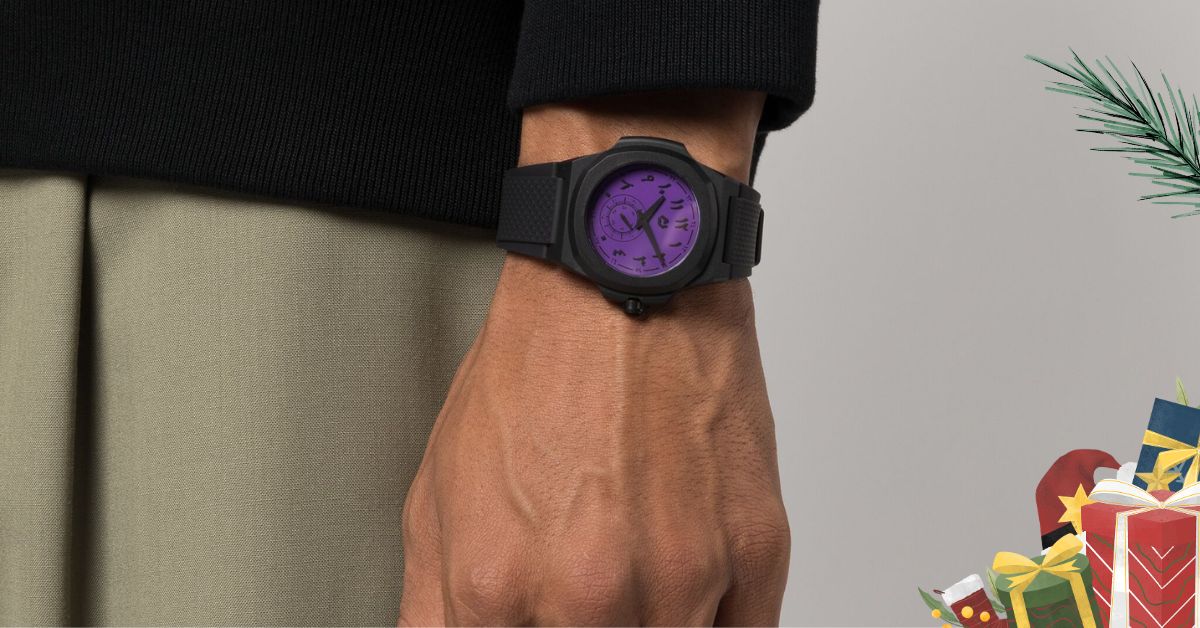 There's an old saying: "Time is of the essence," and with the Nunn Watch, he'll wear that essence on his wrist. If you're searching for a Christmas gift for men that exudes both modernity and timelessness, look no further than the Nunn Origen N267 watch (S$564). 
Meticulously designed with a striking black stainless steel body and a mesmerising purple Arabic dial, this timepiece is the perfect blend of contemporary design and minimalistic allure. But its beauty isn't just skin-deep; beneath lies a robust Cal.1L40 Miyota movement ensuring precision timekeeping. 
Couple that with an ultra-flexible, nanotech dirt-resist rubber strap, and you've got a watch that's not only a sight to behold but is also waterproof up to 100 meters. Make a statement this Christmas; give the gift of enduring style with the Nunn Watch.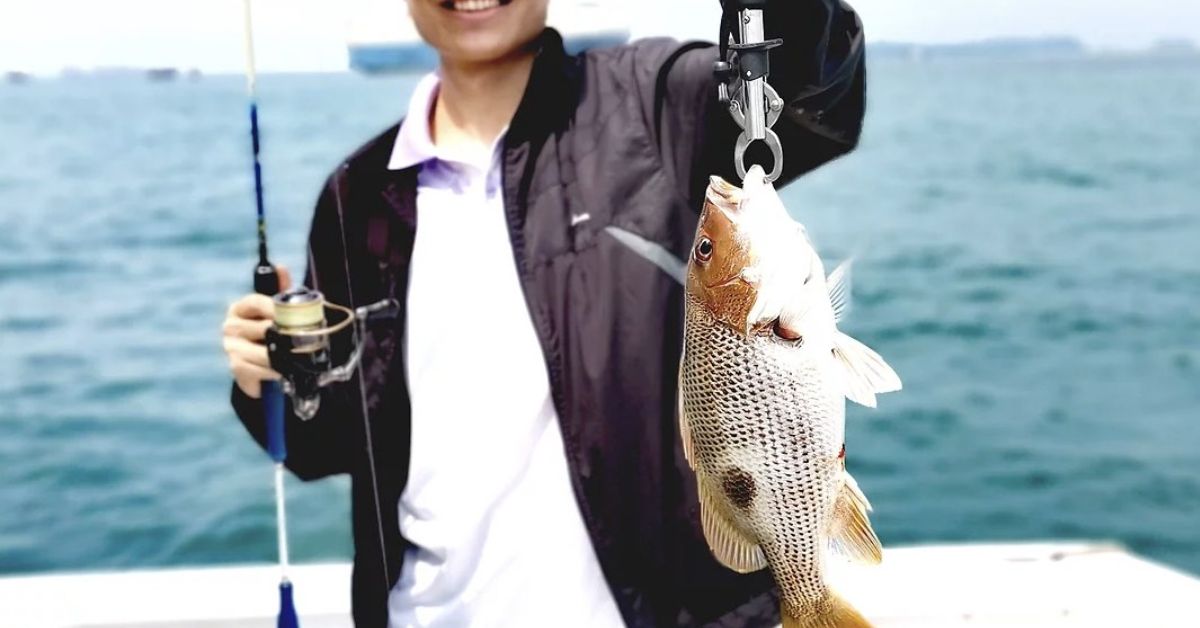 Dreaming of the perfect Christmas gift for him and his tribe? Imagine the gentle sway of the ocean, the thrill of the catch, and the luxury of a private yacht. Gift him an unforgettable fishing party on a yacht!
Board the luxurious 34ft Cabin Crusher, designed for an intimate group with a maximum of 8 anglers, ensuring each guest has a spacious and comfortable experience. With the guidance of expert fishing instructors, even those new to the sport will feel at ease. And for the novices? Consider the Novice Angler's Course to elevate the entire fishing adventure.
Equip yourself with the state-of-the-art fishing rods provided, or bring your favourite gear. Setting sail from the luxurious Sentosa ONE°15, dive into an exhilarating fishing experience that requires no prior skills, just the passion for the sea and a good time.
This Christmas, hook, line, and sinker your dad's heart with this exceptional oceanic gift!
Need more inspiration? Check out our Christmas gift guide for men from last year for more ideas!
For a man who enjoys streaming his music but with clarity and amplification like none other, the Cambridge Audio EVO 150 was voted the Best Streaming Music system by the prestigious EISA award. Combining streaming smarts and high-class amplification in one box means Evo only needs wiring to power and to speakers to serve up thrilling sound quality.
Hate all the cabling in the house? Streaming music from Evo means saying goodbye to metres of connection cables, and hello to intuitive, straightforward functionality in one sleek, good-looking box.
It couldn't be simpler. Plug Evo into the mains and wire it to your speakers. Then, fire up your favourite music streaming service and connect to Evo using the app, Bluetooth or Evo's built-in streaming service support. Pick a tune, press play and adjust the volume to your taste.
The StreamMagic app offers comprehensive control of the entire Evo system, plus access to the world's most popular and highest-quality music streaming services. It's clear, logical and stable - so Evo will do precisely what you want it to, rapidly and accurately, from wherever you are in your home.
Of course, you might prefer the app of your favourite music streaming service - and if that's what you like, no problem. Evo will be just as responsive to your inputs and commands.
Thanks to its suite of digital and analogue inputs, Evo is ready for you to add your favourite sources - a turntable, say, or a CD player - and build a wider system. Even video sources can join in. Just connect your TV's HDMI ARC output to Evo's ARC input and you'll be all set.
Nothing's easier or simpler than streaming via Bluetooth. Evo takes it to the max by using aptX HD Bluetooth - which is wireless, high-definition music streaming, with flawless transmission and incredibly realistic, convincing sound.
No matter where your music's coming from, Evo will make it sound its best. All the wireless convenience you want, with none of the sonic compromises! 
Whether you've got a wine enthusiast on your hands or are looking to introduce others to the fine art of wine drinking, the Coravin Pivot is perhaps the top wine gadget of the year! Global wine technology company Coravin Inc is seeking to ease worries of preserving unfinished wines for the next celebration - like it's the first sip each time.
The go-to wine tool for enthusiasts, Coravin's Pivot Wine Preservation system is made to preserve everyday wines for up to a month. Conceived to address the needs of enthusiasts who enjoy wine on a regular basis, the Pivot system is a 2-part wine tool consisting of a reusable Pivot Stopper and a Pivot Device. The former replaces the cork or screw cap, while the latter fills the bottle with 100% pure Argon gas to replace the poured wine, preventing oxidation. 
The Pivot helps to preserve your favourite wines for up to 4 weeks, making it especially handy for those with habits of drinking alone or regularly, sans the worry of finishing an entire bottle. Go on, you know you want to!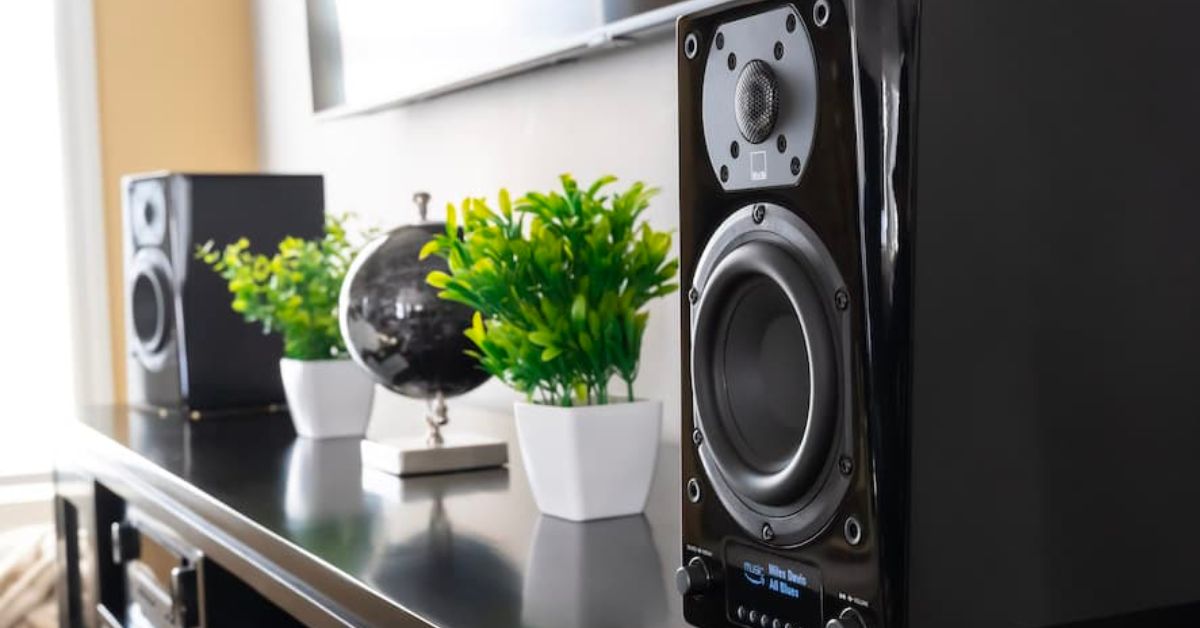 Now if you want to up your Netflix watching without the headache of wires, the SVS Prime Wireless Pro Powered Speaker Pair has been voted the Best Wireless Loudspeaker voted by over 50 magazines worldwide. 
Great with TV or for standalone music streaming, these offer breathtaking wireless sound from a powered stereo speaker pair. SVS Prime Wireless Pro delivers immersive, reference-quality sound via a vast array of connectivity choices with a user-friendly control interface.
Stream High-Resolution audio wirelessly via WiFi, Apple Airplay 2 for iPhones and iOS, and Chromecast for Android phones and other devices. It can also connect directly to your TV via HDMI and features ample connectivity and control options. 
200-watt (50 watts x 4) amplifier and precision-tuned electronic crossover delivers powerful dynamics, deep bass, and stunning clarity. Enjoy the best quality sound from all your streaming services with no compromises. It's also Bluetooth-enabled. 
Done with your old soundbar? For use as a superior-sounding soundbar replacement or compact home theatre system, SVS Prime Wireless Pro Powered Speakers connect directly to a TV via HDMI with ARC/eARC. Additional devices can be connected with line level, optical, 3.5mm AUX, and ethernet inputs. Plus, a subwoofer output for deeper, heart-pounding bass.
It's fairly easy to bring it all together too. Just use their smartphone or desktop app, IR remote, voice commands, or data-rich front panel interface with loads of unique features. 
The perfect Christmas gift for him, especially if he loves tinkering with gadgets, the SVS Prime Wireless Pro Powered Speaker Pair will be one he will treasure for years to come.
With travel back with a bang, he's bound to be looking for the top travel gadgets in town. If you haven't heard, the MacMate Pro is one of the most advanced travel power systems and can power up to all 8 devices simultaneously! With its 10W wireless charger, 60W PD, 20W USB PD, 2 x USB-C, 2 x USB-A charging ports and 10A universal AC outlet, this may be the most versatile way to work and travel yet. 
For instance, charge your MacBook, or iPad directly from the USB-C PD ports. You can also charge your iPhone or AirPods wirelessly. Still need more? Charge everything else from the 2 USB-C, and USB-A ports and the 7a universal AC outlet.
Best of all the Apple-compatible travel adapter is designed for over 200+ countries, making it the ideal Christmas gift for him, the family and colleagues. 
oneadaptr, Shop the most versatile travel adapter yet from their website.
Most workaholics love their coffee, don't they? HOT coffee, may we add. This year, gift the gift of eternally hot coffee to your loved ones who take their coffee seriously with the Ember Mug², the best digital mug that allows you to set a specific drinking temperature, so your coffee is never too hot, or too cold. This smart coffee mug is as sleek as it looks - the Ember Mug² allows you to set your precise drinking temperature for hot beverages, track caffeine consumption, save presets for your favourite drinks, customise its LED colour and more with your phone and smartwatch. 
This Christmas gift for men is sure to bring a smile to everyone's face, be it your colleague, boss or partner - one cup of warm coffee at a time!
Ember, Shop it online, on their site.
You can almost never go wrong with Tom Ford's colognes as gifts. Men may know Tom Ford for its iconic Oud Wood cologne, but the Ombré Leather Eau De Parfum is one of their newer fragrances that deserves just as much attention. Recognised as one of the hottest colognes of 2022, this popular men's favourite is one that sports a floral and animalic leather-ey fragrance. Strong, warm and spicy, this masculine scent is pure heavenly and sensual. You won't go wrong with this ultimate Christmas gift for men in Singapore!
Tom Ford, Shop the cologne online or in-stores, at Sephora.
With overseas business trips and leisure travel back with a bang, we're certain he will appreciate luggage - and a stylish one to flaunt! Add a must-have addition to your loved ones' travel wardrobe in the form of a Tumi! Tumi's ultra-slick number, the 19 Degree ​​International Expandable 4 Wheeled Carry On, is the pinnacle of what the perfect carry-on luggage should be – thoroughly stylish but also whole-heartedly utilitarian, made with recycled polycarbonate shell for lightweight, flexible and durable properties. Its compact size combined with its smooth, quiet wheels makes it effortless to manoeuvre and ideal for both international and domestic travel. 
This Christmas gift for him is ideal for looking good even when he is on the move!
Tumi, 2 Orchard Turn, #03-09, Singapore 238801. Telephone: (+65) 6509 3340. 
With Charcuterie boards all the rage now, if you've got someone who loves to entertain, these are the gifts to buy for Christmas! Not only do they make fab grazing boards but they are also great for Instagram-worthy backgrounds. A must-have centrepiece at every entertainer's dinner table!
Help take his guests' dining experience to the next level with this hand-crafted Angsana Board from Arthur Zaaro. This local sustainable urban timber sources hardwood from our urban tropical city. The Angsana Board is part of a limited collection made from solid blocks of Angsana wood cut for road maintenance in the Bukit Timah area. It features colours of deep gold, orange, red and grey, which the Angsana is prized for. Dried and aged like fine wine - the boards are cured, and dried and will last a lifetime. A meaningful conversation starter and a great wood piece - a gorgeous Christmas gift for him!
Arthur Zaaro, 122 Eunos Avenue 7, Richfield Industrial Centre, #08-07, S409575. Phone: +65 9147 9124.
Aside from providing mean haircuts and shaves, a local barbershop, The Panic Room, is also a carrier of various brands of men's grooming products like pomades and razors. It is therefore the perfect one-stop-shop to shop for men's grooming products, fit for the dapper gentleman. A gift option available on their e-store is the Rockwell Razors' 6C Razor Shave Kit which consists of shaving cream, a plastic-free, traditional double-edge safety razor and a synthetic shave brush. The 6C razor will allow him to adjust settings and change the blade exposure for a truly personalized experience, such that he gets the closest, most comfortable shave, every single time. The Rockwell 6C also eliminates bumps, razor burn, nicks and irritation, so that he gets the premium experience he deserves. We are pretty sure that he will very happily say goodbye to his worn-out razor once he receives this new one.
This Christmas gift for him, is perfect for any man who's shaving their face, head or sensitive areas. With a beginner setting that makes it impossible for users to cut themselves shaving, this will also make for a great gift for your young adult sons or nephews who are new to shaving. 
The Panic Room, 311A Geylang Road, S389350. Phone: (+65) 8228 9063.
No one is at their best when it comes to body aches and pains. We're usually almost always paining somewhere in our bodies and a massage wouldn't hurt! Besides gifting your giftee a massage coupon, you can get him a massage gun. The best massage gun in the game, Theragun, is a smart massage gun that produces hardly any sound when it is at work. To soothe aches, the Theragun Prime delivers a powerful 30 pounds of force and reaches 16mm deep in amplitude, which is 60% deeper into your muscle as compared to the average massage gun. Therefore, this massage gun is the ideal Christmas gift for men, be it your boss, partner or father. 

Theragun, Purchase the Theragun Prime Massage Gun online on Synced.
We hope you found a Christmas gift for him that you like. If you need ideas on what to gift your colleagues, clients and friends, don't forget to read our feature on the best Christmas hampers in Singapore.