beauty
Best Shampoo for Oily Hair in Malaysia That Will Take Care of All That Grease
Published Date
: 08 Sep 2021 10:00

Need a shampoo for oily hair? Here's our round up of the best shampoos in Malaysia for greasy scalps and oily hair.
Want the best shampoo for oily hair in Malaysia? For those of us that struggle with a greasy scalp and oily hair, it may feel like an endless struggle. But, know that sebum or oil on your scalp is a natural phenomenon. Hair roots come with sebaceous glands that produce oil or sebum to continuously nourish the scalp. It is when these sebaceous glands go into an over-reactive mode, that you get excess sebum - which leads to oily hair, dandruff, and even hair loss. The reason behind your excess sebum production could be your hormones, humidity, diet, or even your genetic inclination. 
Take heart, as there are plenty of products that can help. Today we round up some of the best shampoos for oily hair in Malaysia, that will keep your hair light, airy, and full of volume.
Did you know that an oily scalp can cause hair loss? Excess amounts of oil or sebum can attract dirt and result in product build-up. This clogs pores on your scalp, leading to issues such as dandruff, itchiness, and even hair loss. This is exactly why keeping your scalp clean and free of excess oil is critical towards managing all scalp and hair-related problems.
Research-backed brand, SMIB's Coral Calcium Shampoo uses high-grade Coral Calcium that effectively removes excess oil on the scalp and prevents hair loss. Pioneering the use of Coral Calcium in hair technology, SMIB is the number 1 anti-hair loss brand from Korea that has sold over 1 million of its award-winning treatment sets.  
As one of the popular shampoos for oily hair in Malaysia, the SMIB Coral Calcium Shampoo maintains a healthy environment in your scalp as it relieves itching caused by inflammation. Furthermore, this shampoo for oily hair also forms a skin barrier to protect your scalp, keeping it healthy, and consequently preventing hair loss. 
We love that it is free from 23 harmful ingredients, including silicones. The product contains six protein and marine complexes such as Niacinamide and Biotin, that work extra hard to keep your hair silky and smooth. 
Want a holistic anti-hair-loss protocol? For a full hair-regrowth program, we highly recommend buying the entire SMIB hair regrowth treatment set. This best-selling set comes with SMIB's shampoo, Calcium Treatment, a Plasma Scalp Massager, and a Coral Calcium Hair Essence. A clinical test report showcased that when used together, this ground-breaking haircare set, helped to soothe the scalp, reduce the number of missing hair, improve scalp elasticity and increase tensile strength.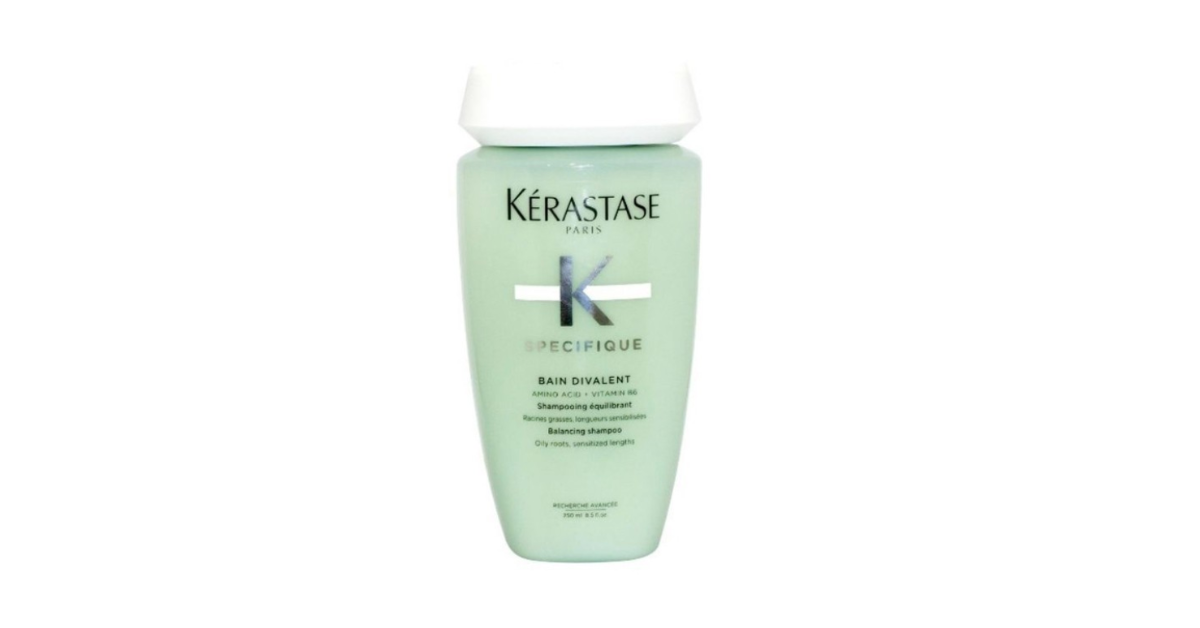 When it comes to hair care, cult brand Kérastase has a solution for every problem. As one of the leading shampoos for oily hair in Malaysia, the Specifique Bain Divalent series is designed to target four major scalp concerns: dandruff elimination, scalp sensitivity relief, hair loss prevention, and oily scalp detoxification. 
Each unique concern is treated in 3 steps, including the micro-targeted application of the Kérastase scalp cures using the Micronizer to deliver unparalleled efficacy. The combination of these gentle gestures, precise applications, and highly performing products through the caring hands of expert hairdressers ensures a healthy scalp and durable results.
The Oily Scalp Balancing Shampoo treats oily roots by regulating the overproduction of sebum. It also manages the hair fiber from lengths to tips to nourish dry and sensitized ends. Hair feels softer, and shinier! As for your roots, you will notice that they grease less quickly, leaving you with enough gaps between your hair wash.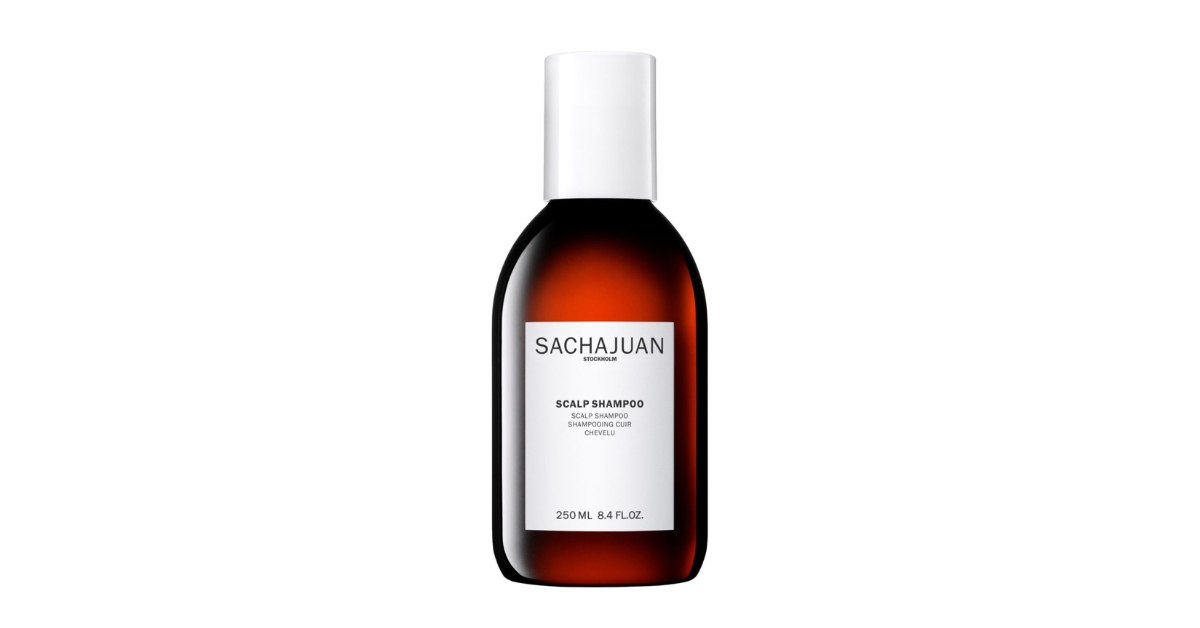 SACHAJUAN is known the world over for making performance-driven hair care products that are straightforward and honest. This anti-dandruff, clarifying shampoo for oily hair does exactly that too! 
Fortified with Piroctone Olamine and Climbazole, the gentle formula delivers anti-fungal benefits without using excessive toxins or stripping away essential oils. Balancing a delicate blend of Rosemary Oil, Menthol, Salicylic Acid and Ginger extract, it helps maintain optimum moisture levels while sweeping away dirt, oil and impurities. Hair feels soft, refreshed and revitalised, while the scalp feels comfortable and calm. Easily available at Kens Apothecary this best-selling shampoo for oily hair in Malaysia is a true must-have!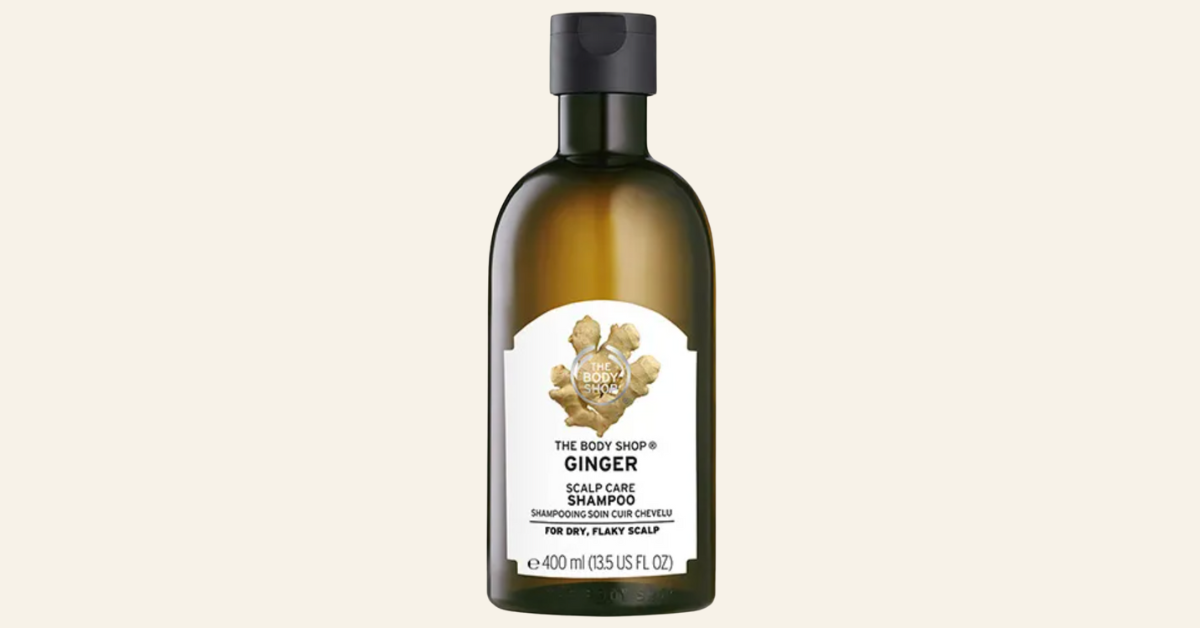 Blended with ginger essential oil from Sri Lanka, birch bark, white willow extracts and Community Trade honey, The Body Shop's iconic anti-dandruff shampoo is also suitable for oily hair AND it's available in Malaysia! 
Their fast-absorbing formula helps to rebalance the scalp from excess oils and sebum, leaving your scalp feeling intensely nourished. Enriched with Community Trade honey from Ethiopia, the shampoo soothes the scalp. What to look forward to?  Healthy-looking hair that is free of dryness and itchiness. 
For best results, follow up with The Body Shop's Ginger Scalp Care Conditioner and flaunt your swishable hair!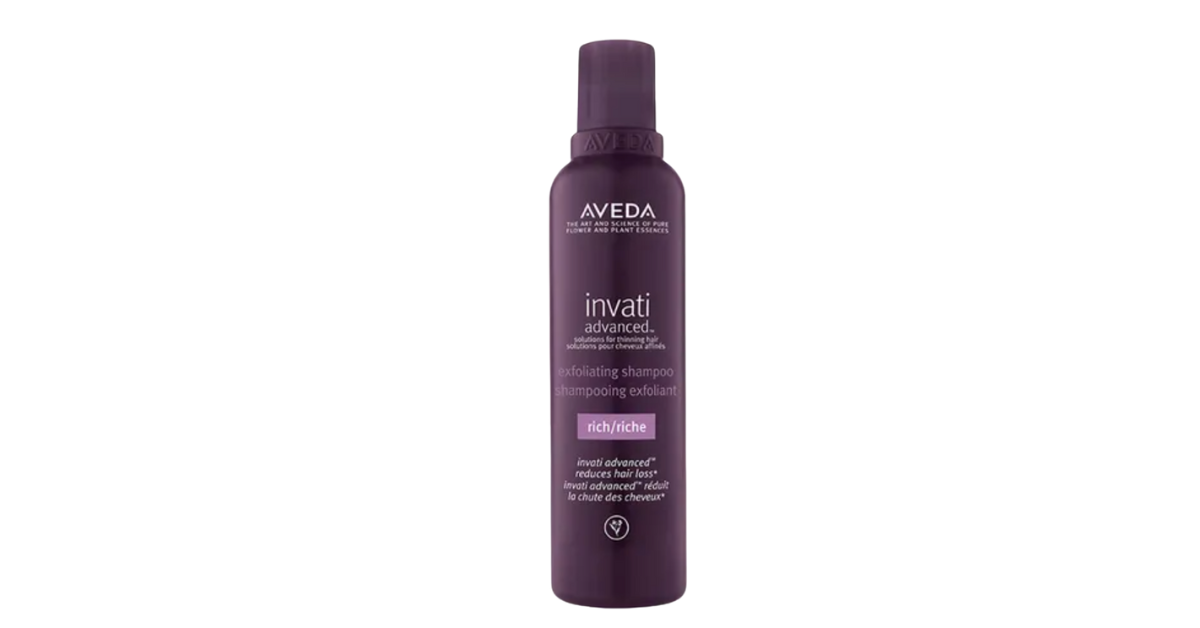 The Aveda Invati Exfoliating Shampoo is meant to exfoliate and nourish and is specially formulated for medium to thick thinning hair. This popular shampoo for oily hair in Malaysia contains wintergreen-derived salicylic that works to exfoliate the scalp. It removes the build-up of sebum and product residue which often clogs the pores on the scalp. The shampoo also gently exfoliates and cleanses the scalp to help nourish the hair and prevent any breakage. 
There's a blend of Ayurvedic herbs including ginseng and certified organic turmeric that invigorate the scalp when massaged in. It is also amazing for coloured hair! The colour-safe formula ensures it won't strip your hair colour or balayage. Just massage into damp hair, and rinse out for a luscious shine.
Need a lightweight shampoo for oily hair in Malaysia? This one from Percy & Reed includes avocado oil, green tea extract and lemon balm, which helps to create big bouncy hair.
Its lightweight formula s helps to build body and create the perfect amount of volume. Containing Pro-Vitamin B5 which thickens each strand from within, the product also nourishes and conditions your hair without leaving any residue at all. Don't be surprised to find your hair more manageable and easy to style! The shampoo will also protect against any heat styling.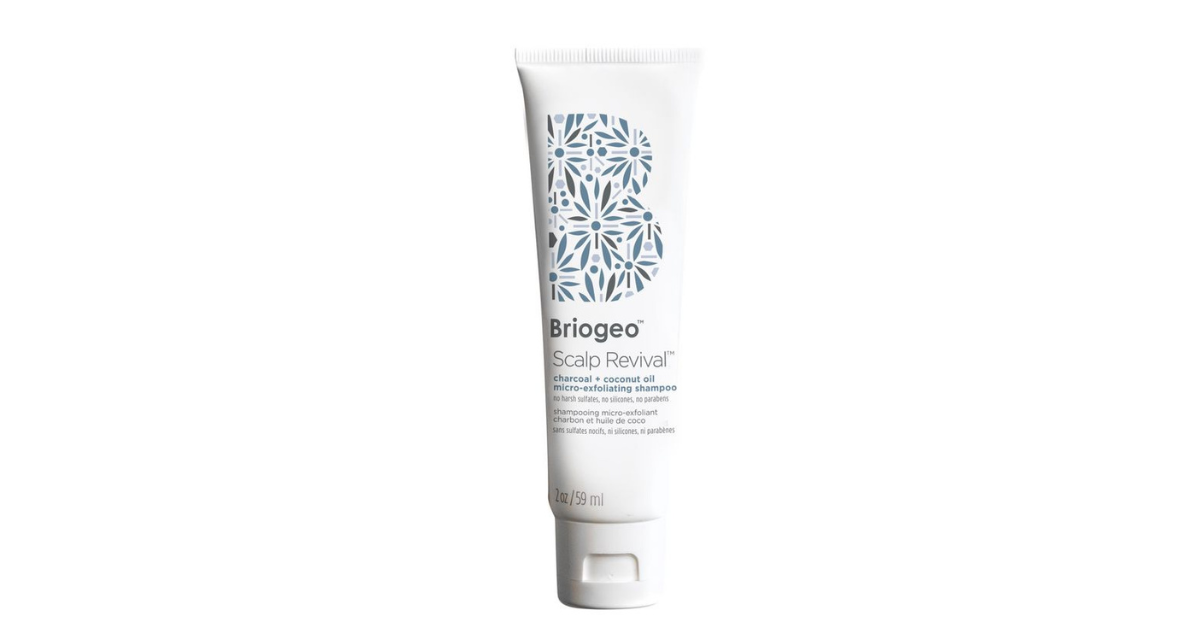 For those with a flaky, itchy scalp! This unique shampoo infuses Binchotan charcoal to draw impurities from the scalp and hair follicle to provide the foundation for optimal scalp health. Vegetable-derived micro-exfoliators remove dead skin cells and product build-up from the scalp to support a clean, balanced, and healthy scalp.
A cooling blend of peppermint and spearmint oils reduces scalp itchiness and tea tree oil has anti-septic and healing properties that reduce scalp irritation and inflammation.
Coconut Oil provides superior moisturization to the scalp to combat and prevent dryness and flakiness. Super-vitamin, panthenol, provides essential nutrients to make this a favourite shampoo for oily hair in Malaysia. Will it become yours too?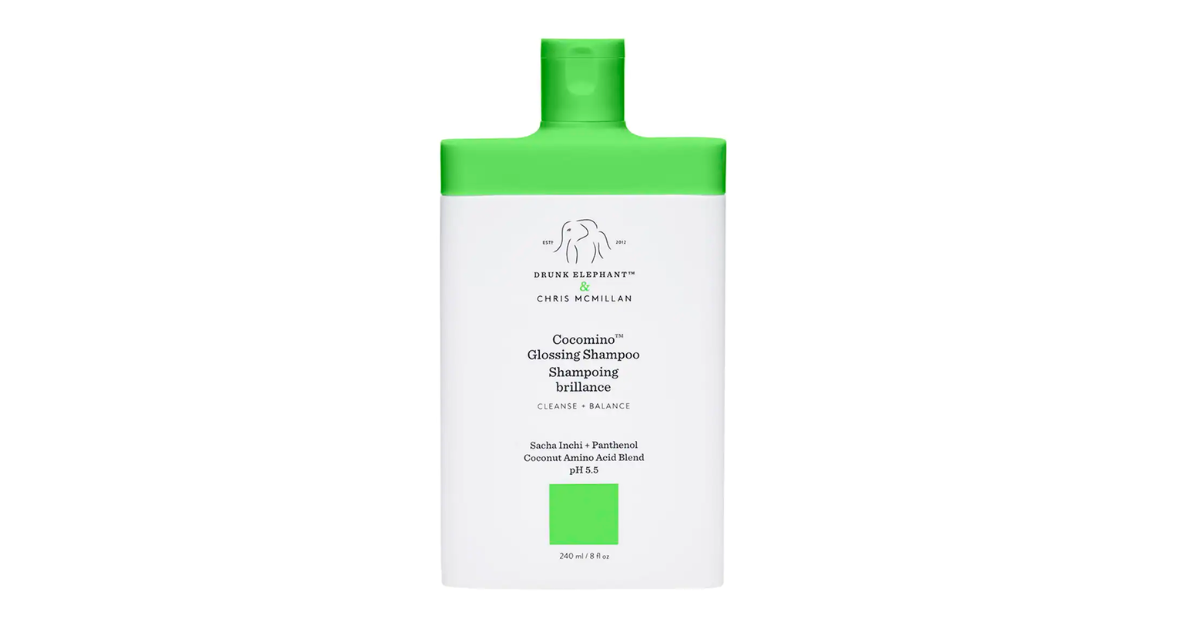 With Drunk Elephant in Malaysia, hair woes are a thing of the past! A sulfate-free, colour-safe blend of coconut-based shampoo formulation, the Cocomino Glossing Shampoo is made just for greasy scalps. 
Its creamy foam gently lifts dirt and other styling products and substances without harming hair shaft and colour. Soothing and strengthening extracts encourage water retention and add smoothness and shine while acting as a heat protectant to hair. Oh, there's more! Antioxidant and fatty acid-rich oils (marula and argan etc), and a blend of multi-amino acid gives moisture to hair without weighing it down. Hair will appear healthier with a visible shape and bounce.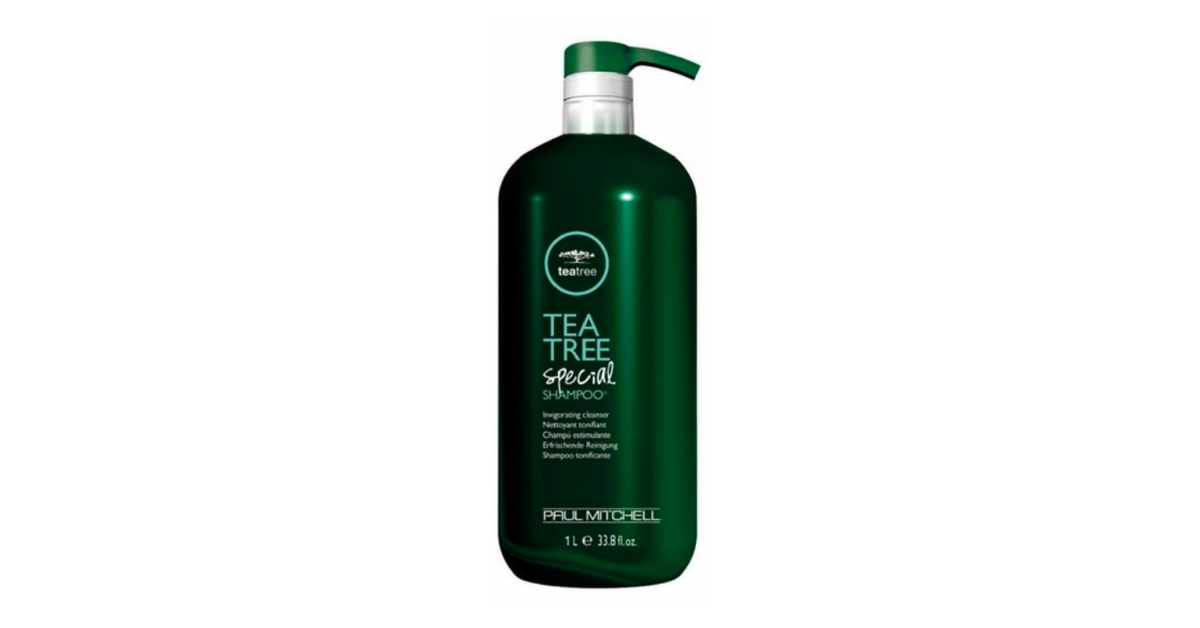 Still to try tea tree oil for your greasy scalp? You need more than just an ordinary shampoo to get rid of excess sebum. The Paul Mitchell Tea Tree Special Shampoo is a leading shampoo for oily hair in Malaysia that leaves a tingle of Tea Tree - the perfect refreshing start to the day! As a best-selling shampoo with special ingredients and tea tree oil to help wash away impurities it will leave your hair fresh, clean, full of vitality and lustre.
What's more, tea tree oil, peppermint and lavender invigorate the scalp. The reviving scent of tea tree provides an invigorating aromatherapy experience like no other. Containing the famous Tingle Complex—a blend of tea tree, peppermint and lavender, you'll be stocking up on this shampoo for oily hair more often than you think!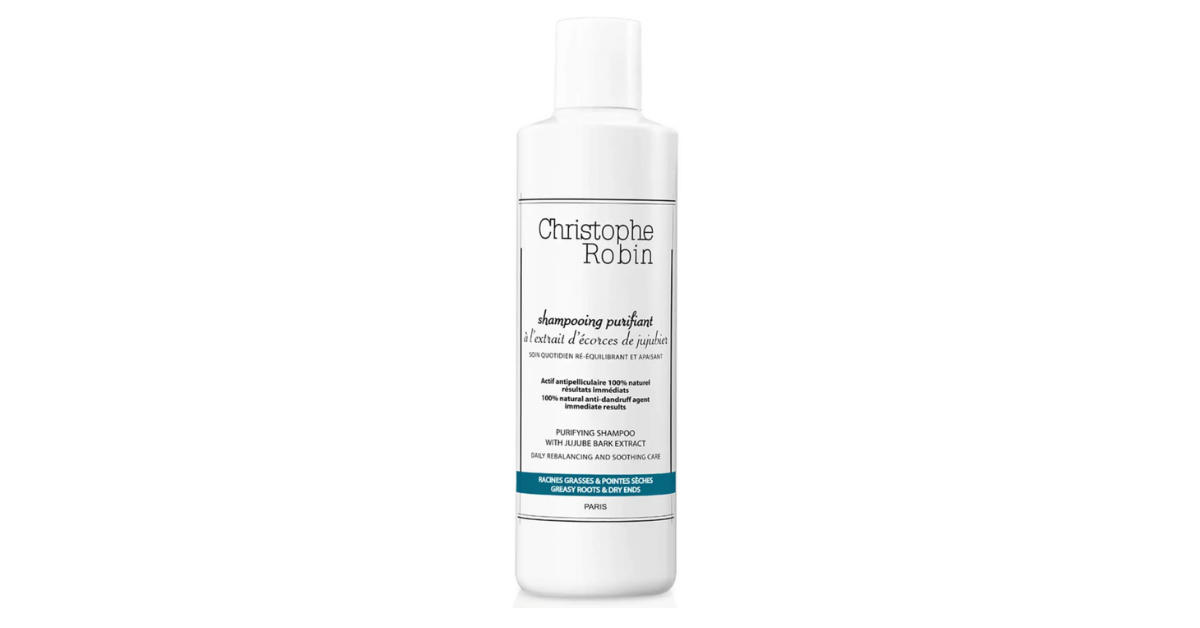 If you are looking for a shampoo for oily hair in Malaysia, head to the wide range of hair care on Lookfantastic! 
One of their popular products, the Christophe Robin's Purifying Shampoo is a lightweight, innovative formula that works to eliminate dandruff and relieve itching. Suitable for daily use, its unique, natural blend of Jujube Bark, from a tree whose properties have been recognised for thousands of years and Cherry Flower Extract provides instant anti-dandruff action to minimise flaking.
A 100% natural active ingredient helps to regulate excess sebum and soothe the scalp for long-lasting comfort. The shampoo can be used in harmony with their Purifying Scalp Scrub to provide a targeted dandruff treatment.
Additionally, this is a super-gentle formulation that lathers into a delicate foam for a relaxing and pleasant shower experience. Ideal for hair with greasy roots and drier ends, you can expect touchably soft, radiant locks and restored scalp.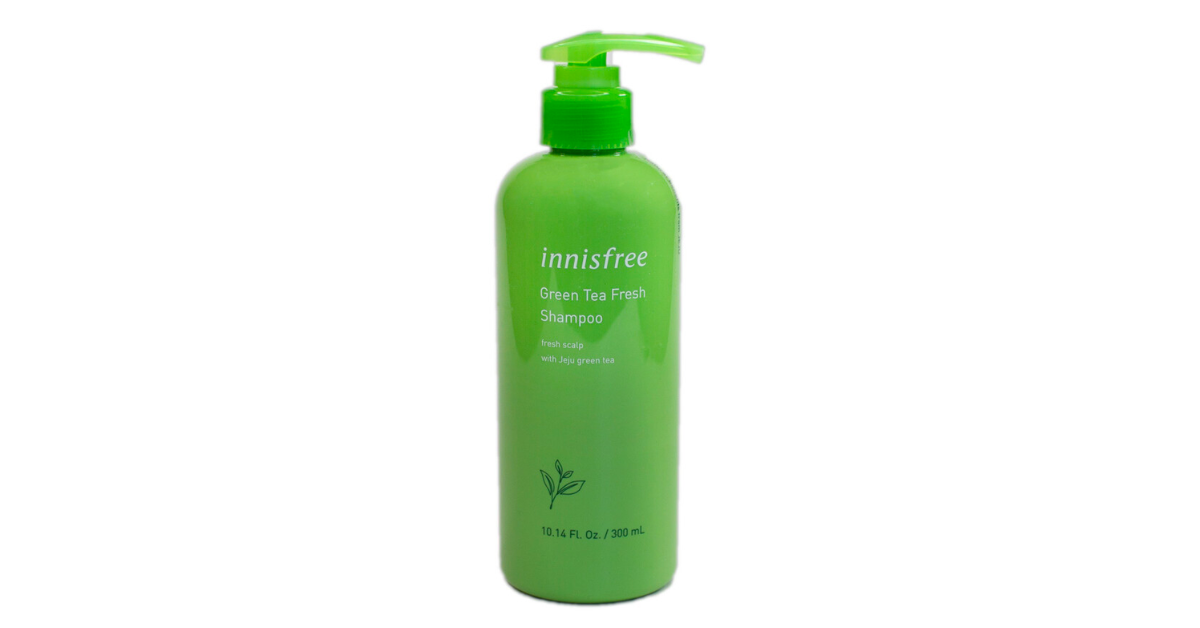 Want a shampoo for oily hair in Malaysia, that is also silicone and oil-free? The Innisfree Green Tea Fresh shampoo comes with Jeju green tea and offers a soothing feel. Its rich bubbles help to cleanse the scalp efficiently. 
The shampoo comes with a mint formulation that helps to control excess sebum. The mint oil and mint extract combination forms a rich lather that can thoroughly remove residue from both the hair and the scalp. 
There's more! Green tea and silicone-free components add moisture to your hair and refresh your scalp without leaving any residue. With a fresh and natural fragrance, you can expect it to uplift your mood, all day long.
The secret to this shampoo lies in its 'Beauty Green Tea", the ingredient born for the skin from Jeju. Innisfree's No. 1, "Beauty Green Tea", is a specialized moisturizing ingredient developed after the study of 2,401 Korean green tea varieties.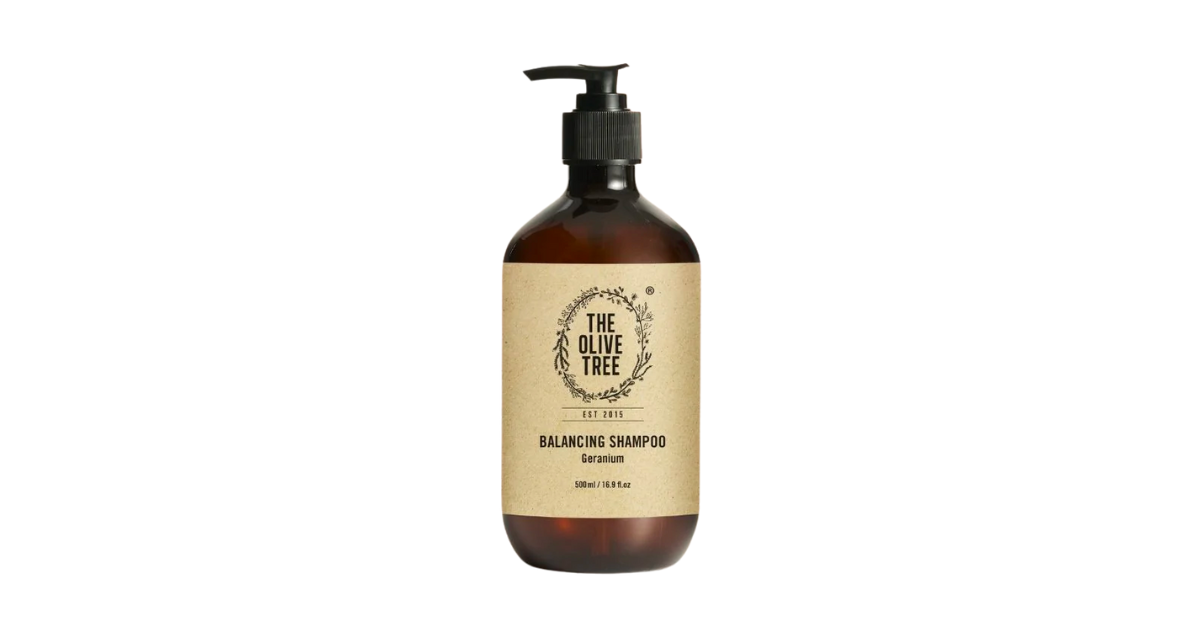 The Balancing Shampoo by The Olive Tree brand can effectively cleanse the scalp, removing excess sebum without drying the hair. It is specially formulated with premium botanical ingredients such as geranium essential oil, petitgrain essential, and broccoli seed oil to cater to oily scalps and dry, frizzy hair.
The broccoli seed oil in this shampoo comes with hair nourishing vitamins like vitamin C and B6, high antioxidants and fatty acids which leave your hair light, fluffy, silky smooth, and moisturised. No more greasy days! 
Containing Australian natural herbal blends and no Palm Oil, Parabens, Sodium Lauryl Sulphate (SLS), Sodium Laureth Sulphate (SLES), Silicone, Harsh Petrochemical, it is a perfect option for those avoiding synthetic fragrances or artificial colours!