Are you seeking a trustworthy nail salon for the best nail art, manicures and pedicures in Singapore? Today, we bring you our pick of the best nails salons on the island. Whether it's manicures, pedicure, nail art, acrylics, gelish or that luxurious nail spa experience, these are the top nail salons to head to.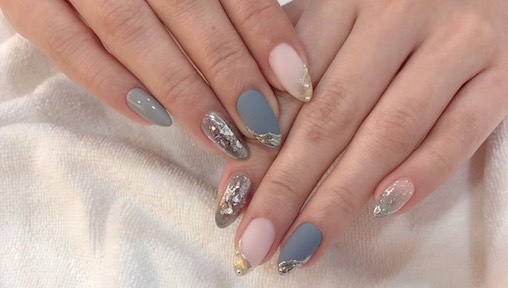 Did you know that Singapore's leading chain of eyebrow embroidery salons, Highbrow also offer full-scale nails, manicure and pedicure services? Highbrow is a one-stop expert in brow grooming, lash extensions, nails and waxing. On their nail salon menu, is an extensive range of hand, feet, nail art and enhancements as well as gel and acrylic nail options. 
Nail specialities at Highbrow include the Bandi and LCN spa, the ultimate experience in relaxation and holistic health. You can also enjoy cuticle cutting, shaping, Mykosept foot spa, an anti-ageing spa for hands as well as red wine, citrus and urea foot care. 
If you are worried about the quality of nail paint used in your manicure and pedicure, Highbrow only sources the highest in standard nail care products. These include the full range of Bandi gel, Very Good Nail gel of 78 colours from Korea, Jin.B, Tiny Korea and other similar brands. 
You don't even need to go looking for better deals, as you can enjoy a Classic Gel Manicure + Classic Gel Pedicure, just for $88. Simply flash this article and you'll get to enjoy this fabulous price.*
The best part? You can get your lashes, eyebrows and nails done - all at the same time!
*Limited time offer
Highbrow. Capitol Piazza Call (+65) 87988988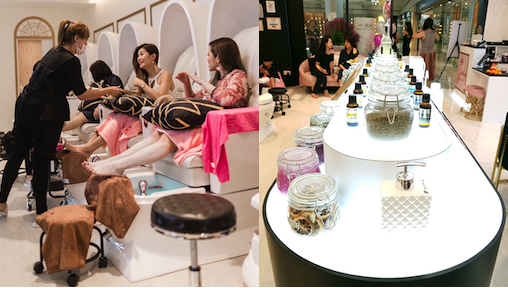 Want the best of spa treatments along with beautiful nails? Shugar Prestige specialises in a nail spa experience and is the first in Singapore to offer organic spa treatments from the U.S. Customers can choose from a wide variety of treatments that protect, detox, or beautify their nails using Shugar Prestige's mix of natural ingredients, herbs and essential oils, in an open-kitchen concept. 
The organic herbal open kitchen concept allows you to pick your ingredients which are then mixed fresh on the spa counter and used during the experience. 
Shugar Prestige works with only internationally recognised nail polish brands such as O.P.I and Morgan Taylor, as well as gelish brands from Japan. So, you can rest assured that you'll get a manicure and pedicure with the trendiest design and top quality colours and service. 
As you can tell, a manicure and pedicure at Shugar Prestige is far more than that. You'll also have access to a full media entertainment system. Want to be pampered further? Choose the Signature Pedi at Shugar Prestige and enjoy a luxurious soak in moisturising milk and rose petals!
And, if you want to take your little ones along for a nail spa session, Shugar Prestige is amongst the first in the country that houses a children's pedicure chair. Comfort, kid-friendly colours and squeals of excitement - guaranteed!
Shugar Prestige. 290 Orchard Rd, Paragon #05-08A, Singapore 238859. Phone (+65) 6732 2298. Email: [email protected]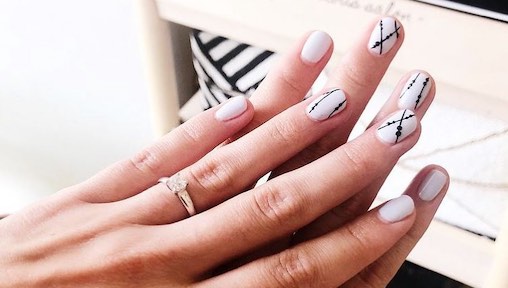 As Singapore's first socially-conscious nail salon, The Nail Social offers a wide variety of nail services such as manicure, pedicure and foot massages. It also provides vocational training and employment to marginalised women. The luxe, intimate setting gives you access to drinks, snacks, a personal iPad loaded with movies, games etc. If you are conscious of the nail paint you use, they also use non-toxic, formaldehyde, DBP, toluene and camphor-free brands that are safe for expectant mums or kids.
The Nail Social's highly regarded social model sees the vocational training run as a business, so hands-on experience is gained by trainees and a portion of profits from the salon go to sustaining the social support and services offered to them. This fosters sustainability in the organization and eliminates donor dependency.
We also love that they offer gift cards that are available for a range of denominations and services. Who doesn't enjoy having their nails done!
The Nail Social. Bugis and Chinatown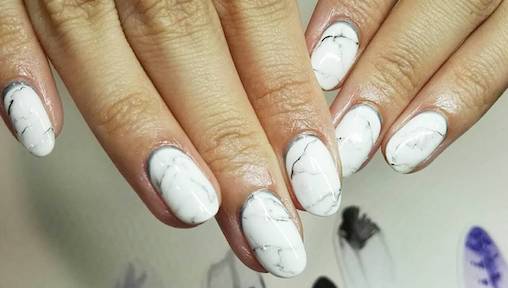 Want a quirky, eclectic setting to get your nails done? This art-centric nail salon in Kampong Glam(and now Orchard) is known for its manicures and pedicures in Singapore. The interest in art means they'll treat your nails as little forms of art too! With each nail technician comes extensive experience, watch as the nail artists create magic and bring your nail art to life. 
Their customisation service is hugely popular, where customers can ask for the type of designs they are looking to create. Unlike traditional nail salons, where your options are limited to the designs on display, the only limit here is your imagination. You can get your nail art tailored to your specifications, be it based on a photo of a person, a picture from an anime series, a theme, or the latest runway designs.
All you need to do is have a clear idea of what you would like done, and provide them with some reference pictures so it can be adapted from a non-nail image to a nail design. Post that, just sit back and relax while their nail artists produce your very own masterpiece!
The Nail Artelier. North Bridge Road and Orchard Central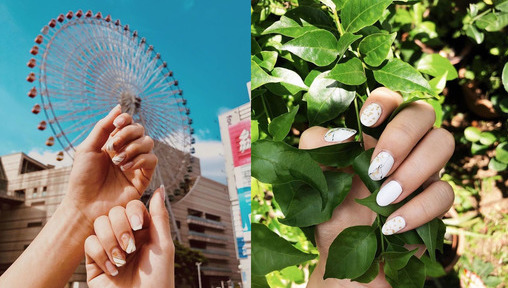 Nailgasm is all about customer service and loves to spoil you from the moment you step foot into the nail salon. Start off with a cup of tea and warm towels to refresh and relax your senses before heading over to the customised nail desks with built-in charging ports for you to charge and use your phone. 
Singapore's premier nail salon destination for all-things-pampering, pamper yourself to a relaxing manicure session at Nailgasm, transforming your nails with beautiful designs of nail art available. With a wide variety of colours and shades for you to choose from, you are indeed in for a treat. 
Nailgasm. Orchard Rendezvous Hotel and Excelsior Shopping Centre. For appointments, call (+65) 6365 1977 or book on their online form.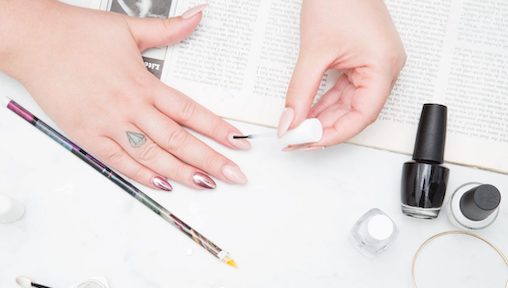 Known for its creative nail art designs and exemplary service, Nail Lodge is amongst the best nail salons in Singapore! They understand that customers search for perfect nails but also impeccable and warm service. For this reason, you'll notice that their staff are meticulous, warm and understanding and let you sit back and relax for an hour without any disturbance while having every single nail done perfectly. 
You'll find a full range of manicure and pedicure services including nail art, gelish and even waxing. What's more, when you sign a package on the same day of your first visit, you'll also get a free hand or leg spa treatment. We love the ease of booking any service via their friendly online booking system. Just choose, click and go!
Nail Lodge.  Serangoon Gardens. Phone: (+65) 6383 0380. Email: [email protected]