How do you find that perfect lip balm? If you suffer from chapped lips or dry lips, you probably have tried and tested a few lip products to see if these actually work. Today, we take away all that hassle with this comprehensive list of the best lip balms to buy in Singapore. Some from homegrown brands, and other international ones, these lip balms take care of dry and chapped lips to give you the softest, luscious pout. They also work as lip balms for Accutane and acne medication resulting in dryness!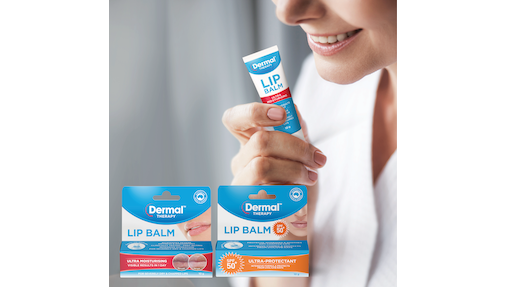 If chapped lips are troubling you, chances are you need a lip balm that can give immediate results! Dermal Therapy Lip Balm concentrated formula contains a synergistic blend of ingredients specially designed to hydrate and soften severely dry lips, keeping them smooth and healthy-looking. What's more, it promises visible results in just 1 day.
Dermal Therapy Lip Balm contains 2.5% Urea which helps to penetrate the deeper layers of the skin and replenish lost moisture while effectively exfoliating and removing dead skin cells.
Dermal Therapy Lip Balm is also suitable for dry and chapped lips caused by lip eczema or certain medications such as Accutane. The combination of Camphor, Menthol and Clove Oil provides antiseptic, anti-itch, mild analgesia and a cooling effect to the lips.
Also available in an SPF version, Dermal Therapy Lip Balm SPF 50+ is perfect for when you are spending the day out in the sun. For best results, apply liberally on lips with 3-4 re-applications a day.
Dermal Therapy Lip Balm is available at leading pharmacies including Watsons, Guardian, Unity and official e-stores on Lazada and Shopee.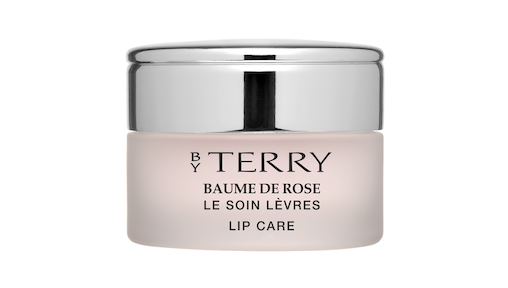 Intensely nourishing, the By Terry Baume De Rose lip balm is a  cult-classic that comes concentrated in a rose blend formula. It aims to protect your lips all-year round and gives fuller, plumper lips after. Some even call the Baume de Rose Lip Balm, the Rolls Royce of lip care! Vitamin-rich balm with intense moisturizing, it contains regenerative and protective properties that soothe and repair the condition of dry, chapped lips. The delicate rose scent soothes the mind and the senses - you'll look forward to applying this one each day! 
The iconic lip balm is formulated with rose blossom essential wax that has powerful regenerative properties to combat dryness. Nourishing shea butter, antioxidant vitamin E and ceramides help strengthen and protect lips against everyday aggressors. Result you ask? This velvety-rich formula glides on effortlessly and leaves a non-sticky finish with a subtle shine. Lips look plump and feel kissably smooth, supple and soft.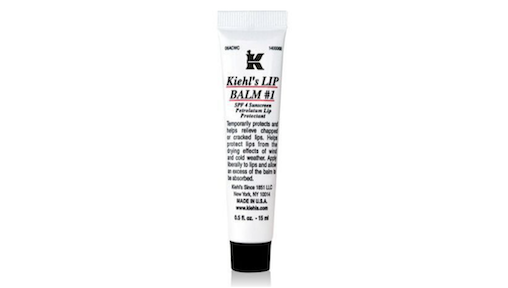 This classic and best-selling lip balm from Kiehl's helps to soothe and moisturise chapped lips. Infused with squalane, aloe vera, and vitamin E, glide on for soft, smooth and hydrated - and no more dry lips! 
Kiehl's also sell a range of scented lip balms available in several flavourful formulas, including Mint, Coconut, Cranberry, Vanilla, Mango and Pear.
The lip balms help to temporarily protect and help relieve chapped or cracked lips. They also protect lips from the drying effects of wind and changes in weather. Just apply liberally to lips and allow any excess of the balm to be absorbed.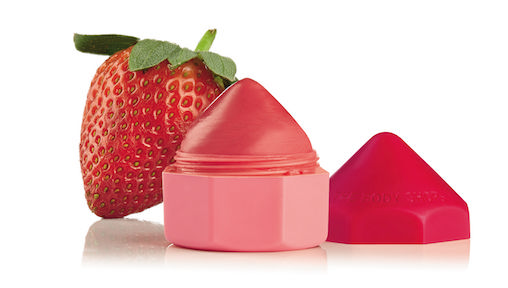 If you're looking for an everyday lip balm that gives your chapped lips long-lasting moisture, we highly suggest these Lip Juicers from The Body Shop. We tried and tested these lip balms from The Body Shop both during the day and night and found it to be the most affordable lip balm that gave us long-lasting moisture. We did not need to reapply these Lip Juicers from The Body Shop. 
Made with Community Trade shea butter, marula oil, and organic olive oil, these Lip Juicers from The Body Shop come in 5 different fruity flavours inspired by superfoods such as kale, acai, beetroot and more. These lip balms are 100% vegan and are free of petroleum, paraffin and mineral oil.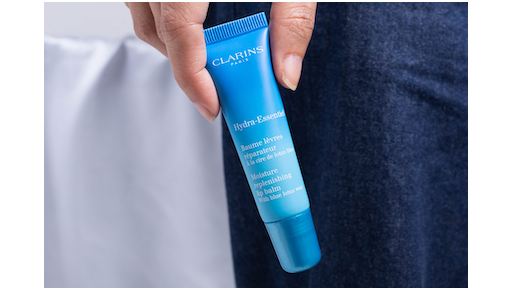 The Clarins Hydra-Essentiel Moisture replenishing lip balm is super-quenching and comes with soothing Blue Lotus Essential Wax. This magic ingredient gets lips into a soft, smooth, kissable condition.
Luxurious melting formula moisturizes, nourishes and helps protect and chapped or dry lips. Lips recover their natural rosy glow and are visibly plumper, all through day or night and in any environment.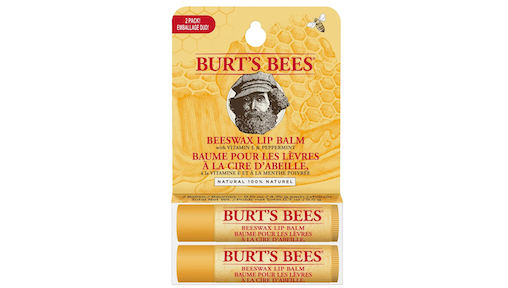 A lip balm that is designed to soften and nourish dry lips! This must-have classic lip balm was crafted in Maine in 1991 and has been a staple for chapped lips ever since. Beeswax conditions skin, while antioxidant Vitamin E moisturises it. 
A hint of Peppermint Oil provides a refreshing tingle to leave you with super-smooth, supple lips that will carry you through the day. 
What's more, the lip balm is formulated without any Parabens, Phthalates, Petrolatum or SLS.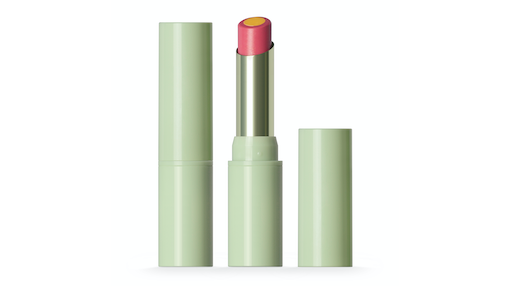 Cult beauty brand Pixi Beauty has recently launched it's Pixi +C Vit Lip Brightener. Pixi's +C Vit Lip Brightener is a light lip balm that delivers a smooth tint with a hint of shine. This lip balm feels weightless on the lips, made with vital ingredients that aid in the softening and soothing chapped lips over time such as Jojoba Seed Oil, Vitamin C and Vitamin E. Free of parabens, Pixi's +C Vit Lip Brightener makes it a perfect lip primer before the application of lipsticks. 
Pixi +C Vit Lip Brightener is sold exclusively on Pixi Beauty's International website.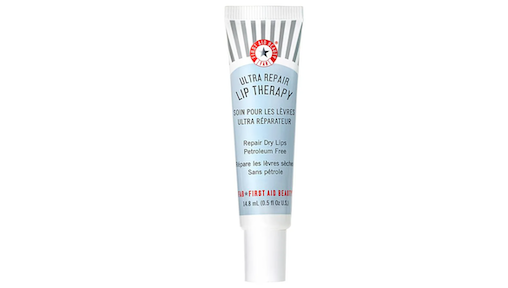 Love everything First Aid Beauty? Then you'll adore this bestselling lip balm that protects your lips from irritation caused by dryness. It comes infused with the healing power of FAB's Ultra Repair Cream to create long-lasting moisture, effectively nourishing lips.
The semi-matte finish makes it wearable on its own or under your lipstick. Created with a petroleum-free formula it repairs dry, chapped lips effectively!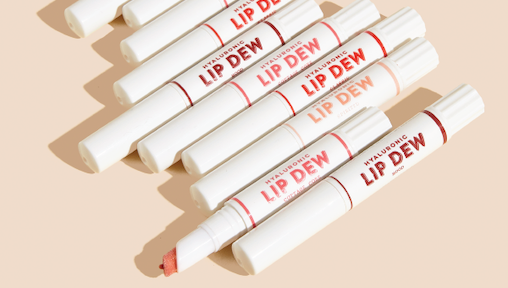 Handmade Heroes make the most luscious lips scrubs, but have you tried their Hyaluronic Lip Dews? These mega boosts of moisture and hydration, come with a pop of colour - think of it as a spin on the traditional lip balms. 
The Hyaluronic Lip Dews have all top-notch ingredients including coconut oil, cocoa butter and vitamin e, with the addition of the star ingredient Hyaluronic Acid for a boost of hydration.
These adorable pocket and purse-friendly Lip Dews come in 4 colours: Spirited, Cottage Core, Classic and Mood.
Hyaluronic Lip Dews are the perfect combination of moisture and colour to keep chapped lips hydrated and dewy all day long.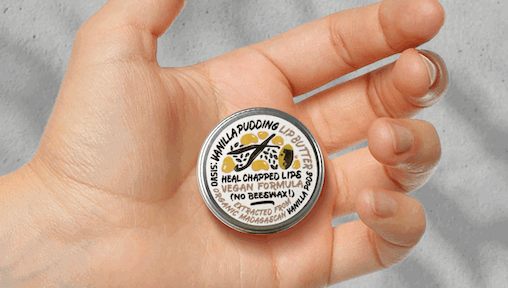 Homegrown beauty brand Oasis Skin, offer a range of honest skincare products that are rich in plant actives and free from parabens, sulfates and 400 other synthetic substances. Their Lip butter comes with a dreamy vanilla pudding scent - almost too yum not to lick off! Made from pure and organic plant butters and oils, this vegan lip balm works instantly to heal chapped lips and leave them velvety soft and moisturised. 
Oh and the lip balm is multi-purpose, so you can use it all over the body or over cracked heels. 
Pssst... bring your empty pot back to us when you are done and get 10% off your next lip balm!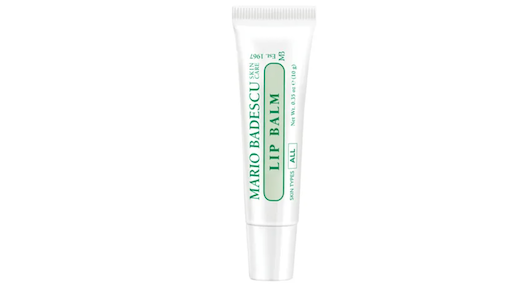 Want an ultra-nourishing lip balm that keeps chapped lips soft and supple? The Mario Badescu lip balm comes infused with rich butters and oils and leaves dry lips super-nourished. 
Nurture dry lips with a blend of nutrient-dense butters and moisturising oils. Formulated with Cocoa Butter, Coconut Oil, Shea Butter, Sweet Almond Oil, and antioxidant Vitamin E, this ultra-rich balm melts into the skin to replenish and renew lips. Your lips are left feeling soft, smooth, and supple.
Want to wear it under lipstick? A thin application ensures lips remain conditioned under any lipstick without disturbing the product. You can also apply it liberally as a moisturising treatment or lip sleeping mask overnight.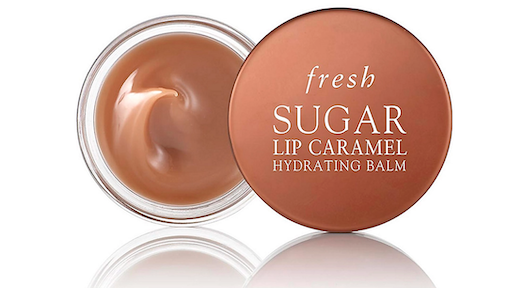 Want a cult-favourite lip balm that pulls all the stops? Fresh Sugar Lip Hydrating Balm locks in moisture for soft, supple, healthy-looking lips. The rich, cushiony formula coats lips with a protective veil that smoothes and comforts on contact while delivering a velvety sheen inspired by glazed caramel. 
And here's a pro top! If your lips are not in the best condition or you are suffering from chapped lips, apply a generous amount of Sugar Lip Caramel Balm on your lips as a sleeping mask! You'll wake up to moist lips that are stunningly soft.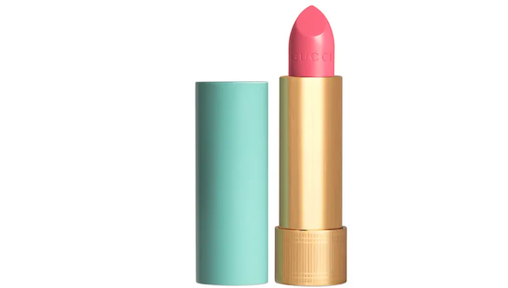 The Gucci lip balm does far more than just look pretty! A lip balm that gives a glow of colour to your lips with three shades and one transparent formula, this non-sticky formula keeps lips hydrated and moisturised all day. 
Gucci Lip Balm comes with a luminous glossy finish. Its creamy texture is enriched with oils, smoothens and softens the appearance of lips, leaving an extra comforting feel.
We adore the turquoise coloured tube that Baume à Lèvres comes in. You can also add a hint of colour by choosing any of the 3 shades or go transparent with just a shiny finish.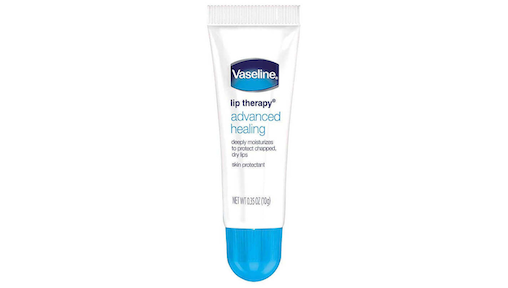 When it comes to smooth lips, Vaseline remains high as a popular choice. Made with triple purified Vaseline Jelly, the Vaseline® Lip Therapy® Advanced Repair Tube instantly softens and soothes, helping to repair – not just coat – your lip barrier.
The skin on your lips is thinner than other parts of your body, so it loses moisture faster, making it prone to becoming dry and dull. Made with VASELINE JELLY™, this best-seller locks in moisture for beautiful, healthy looking lips. It also protects and relieves dry and dull chapped lips, while locking in moisture to help them heal.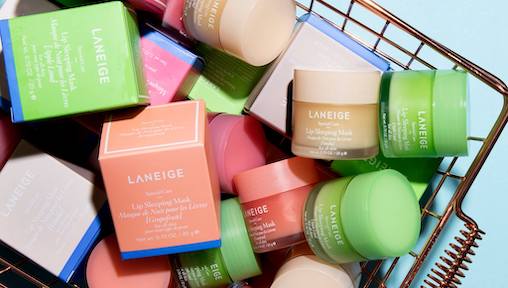 Not technically a lip balm, Laniege's Lip Sleeping mask is also a saviour for those with chapped lips. Women who wear lipstick daily for long hours can also consider investing in this Lip Sleeping Mask. 
Laneige's Lip Sleeping Mask contains Vitamin-C rich Berry Mix Complex™ that melts dead skin cells from your lips so that you wake up to smoother and more supple lips. Its patented moisture technology forms a moisturising film that helps to retain moisture and locks in active ingredients for your lips to absorb throughout your sleep.
All you need to do is apply a liberal amount of LANEIGE's Lip Sleeping Mask before going to bed and gently wipe your lips clean the following morning with a tissue or cotton. Wake up to no more chapped lips!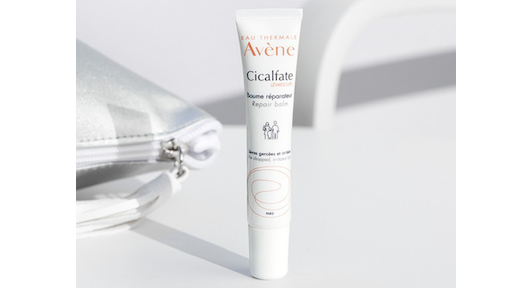 The Eau Thermale Avene Cicaflate Lip Balm is all about repairing care and containing an active ingredient with anti-bacterial properties to repair, nourish and protect chapped lips.
The popular lip balm can be applied on localized irritation areas such as the nose and surrounding skin. Sucralfate, the original active ingredient, promotes epidermal repair combined with zinc sulfate which reduces the risk of bacterial proliferation.
Containing a nourishing oily phase (vegetable waxes/oils) and humectant: glycerin protects with a filmogenic effect that lasts up to 6 hours and is highly water-resistant.
It also boasts a non-sticky texture, is easy to apply and is transparent when applied.