beauty
Best Hair Transplant Alternatives In Singapore
Published Date
: 11 Jul 2023 10:00

Seeking hair transplant alternatives in Singapore for hair restoration? Say goodbye to hair loss with these solutions instead
If you need to explore hair transplant alternatives in Singapore, there are plenty of options worthy of your attention. Sometimes a hair transplant may seem like the only way forward for your hair loss condition, but the cost, highly-invasive nature and other side effects may be holding you back. 
In such scenarios people often turn to non-surgical options that can help restore some of their hair to its previous glory. These range from natural remedies, innovative treatments, clinical therapies and instant ones such as hair pieces. 
We've researched some of the best hair transplant alternatives in Singapore, that offer a variety of solutions so you too can take your pick on what suits you the best. Depending on your loss stage, these treatments can help to bring back some of that confidence, without having to go under the knife. 
Read on to discover the best hair transplant alternatives in Singapore to achieve healthier and fuller-looking hair today.
Best Hair Transplant Alternatives In Singapore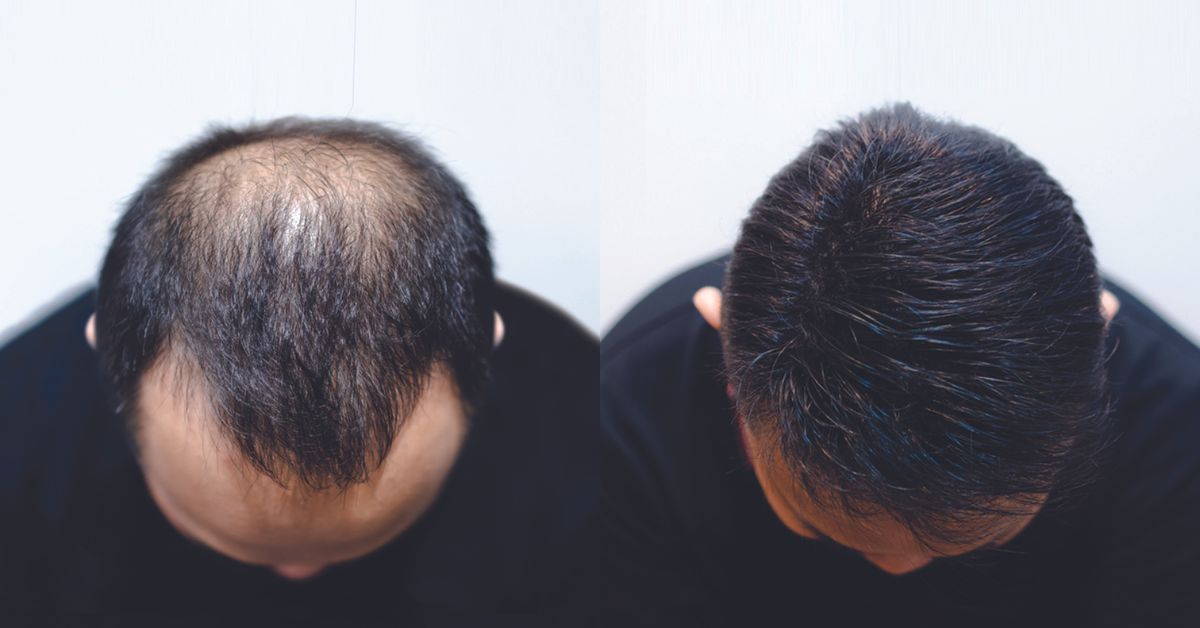 Need an instant solution to your hair loss troubles? If you are tired of trying different treatments for hair loss and just need that one-stop answer to your rapidly balding head, Rehair Lab's Hair Replacement System works as an immediate fix.  
Specialising in Hair Replacement Services for clients experiencing balding or thinning hair, Rehair Lab gives individuals a chance to regain their hair confidence in a fast, effective, and easy-to-maintain way. 
This modern Hair Replacement System hides bald spots with the combination of an invisible base, natural hair, and modern adhesive methods to the affected areas. Once fixed, it can be styled according to your preferences.
Best of all this hair transplant alternative is non-surgical, painless, instant, and leaves behind a natural-looking hairline. As each hairpiece is made out of 100% human hair, the Hair Replacement System provides a realistic density to the hair - making it look extremely natural. 
Sporting the hairpiece does not curb your usual activities in any way! You can go about your day; exercising, swimming, napping or indulging in any of your daily habits like normal. You can even style, cut and colour it just like your natural hair! 
The Hair Replacement System is also low maintenance and cost-effective compared to other hair loss treatments in the market. Find out more by contacting the friendly Hair Replacement Specialists at Rehair Lab. 
From designing a toupee to suit your preferences to help you get the most out of your new Hair Replacement System, their team of specialists are there to guide you every step of the way. 
Rehair Lab. 140 Paya Lebar Road, #08-20, AZ @ Paya Lebar, Singapore 409015. Phone: (+65) 9229 0088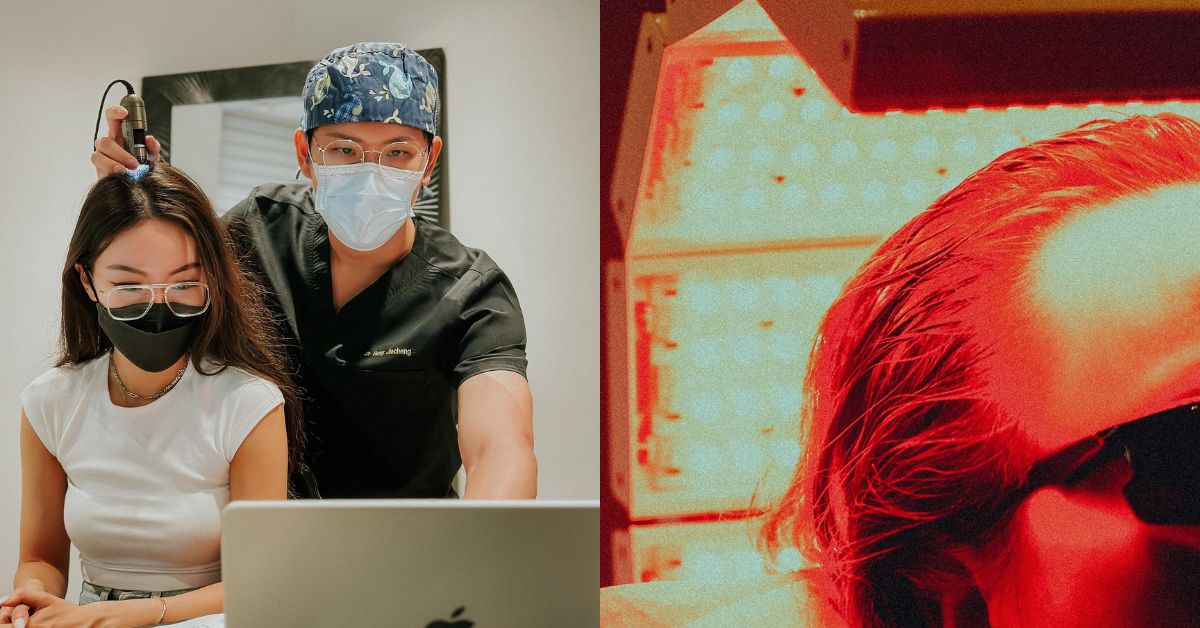 Seeking a laser-led hair transplant alternative in Singapore? Discover the power of Low-Level Laser Light Therapy at Terra Medical Clinic and unlock its potential to enhance hair growth. With its proven effectiveness and versatility, LLLT is a promising hair transplant alternative that can complement your hair restoration journey. By emitting a low dose of red laser light (~650nm wavelength) onto the scalp, LLLT enables hair follicles and skin cells to absorb the energy, initiating a series of physiological responses that promote circulation, accelerate wound healing and tissue regeneration, and reduce inflammation. 
LLLT is often administered with a higher power to treat individuals with severe hair loss or to activate hair follicles after transplantation. Explore the various LLLT devices available and consult with a professional at Terra Medical Clinic today.   
Terra Medical Clinic. 9 Scotts Road #11-03 Scotts Medical Centre, Pacific Plaza, 9 Scotts Rd, 228210.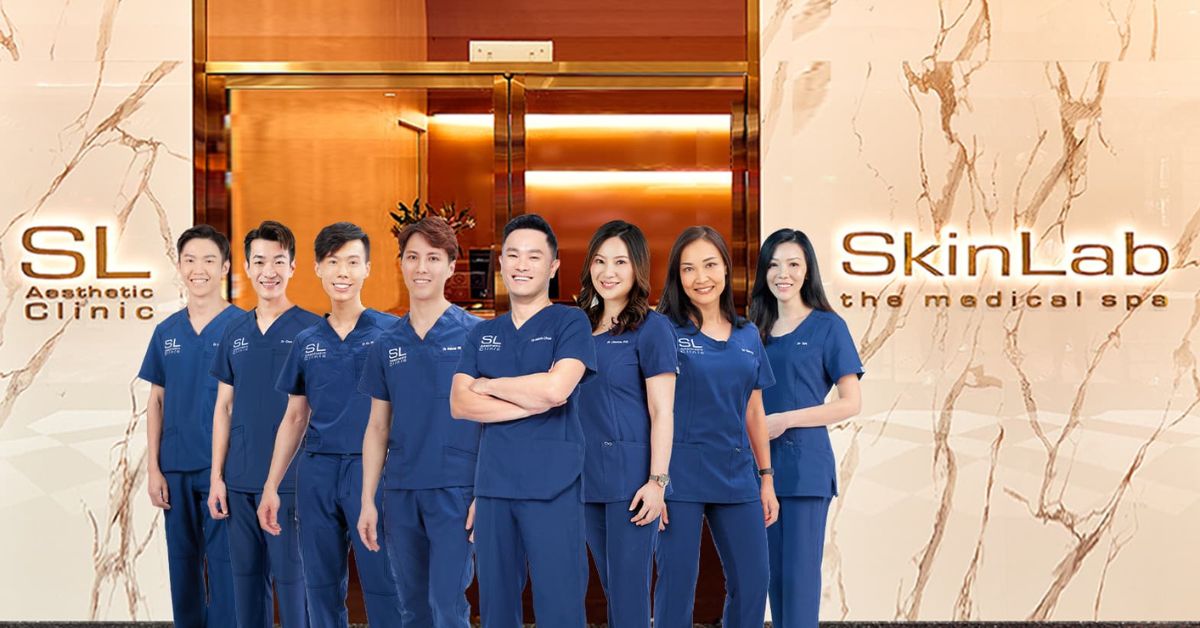 Experience the power of Fotona Hair Growth Laser, non-invasive laser therapy specifically developed to target hair loss problems. By stimulating dormant hair follicles, this treatment effectively promotes hair growth. It employs the use of an Er: YAG non-ablative laser, delivering controlled thermal heat pulses to the scalp, triggering tissue regeneration and encouraging the growth of new follicles.
Performed by skilled doctors, Fotona Hair Growth Laser treatment at SL Aesthetic Clinic ensures precise energy delivery and maximum patient comfort. The procedure is non-invasive and painless, offering minimal to no side effects. The laser energy not only aids in preventing further hair loss but also improves hair density and thickness.
SL Aesthetic Clinic. Multiple locations.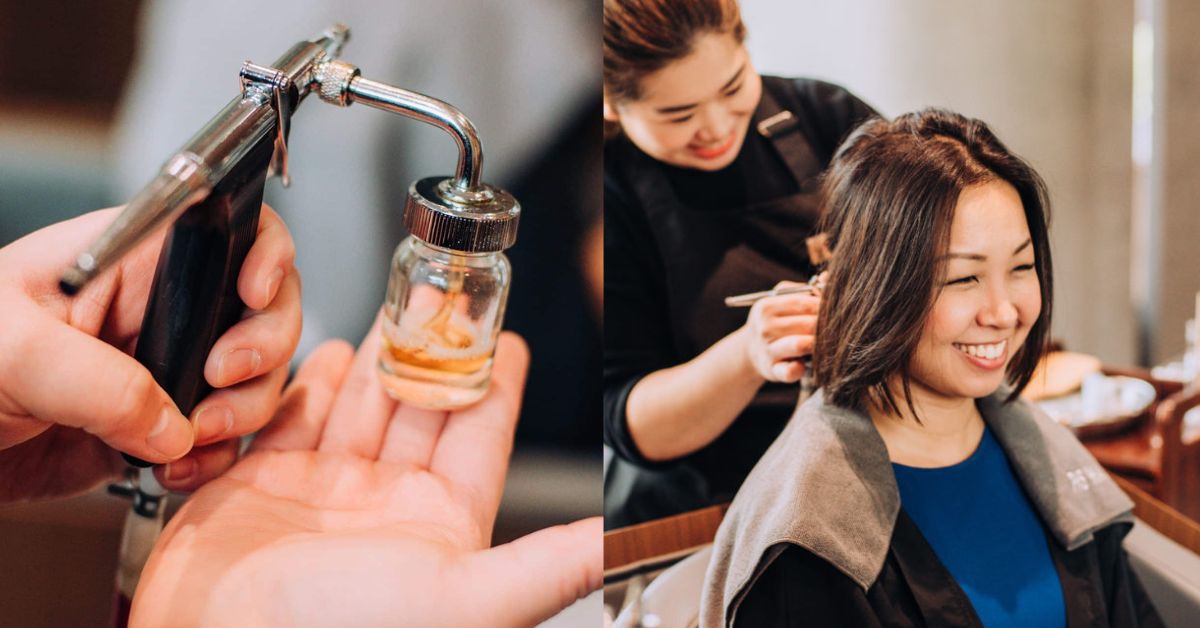 If you're searching for an effective solution to address your hair loss concerns, consider the Miracle Stem Cell Solution ($418.90) by PHS HAIRSCIENCE. Developed in collaboration with Korean trichologists and supported by scientific research, this patented cell-signalling programme targets hair loss at the cellular level. 
This hair loss treatment offers a groundbreaking approach to combat hair loss and greying. With a potent combination of growth factors and stem cell technology, the Miracle Stem Cell Solution works to reactivate dormant and inactive follicle cells, promoting hair regrowth and melanin production. Say goodbye to hair loss and thinning with this proven non-invasive treatment.
PHS HAIRSCIENCE. Multiple locations.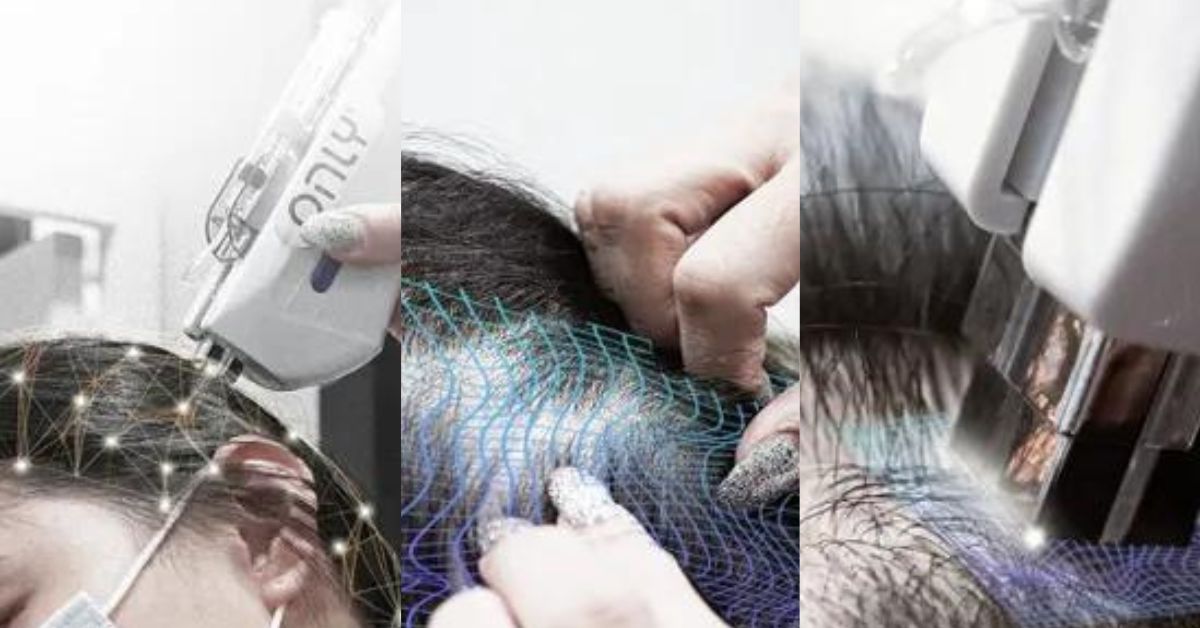 Embark on your journey towards confident and vibrant hair today. Introducing the revolutionary ScalpMagic Treatment that combines instant concealment with long-term regrowth benefits, providing you with a comprehensive solution for your hair concerns. This treatment is developed with the AI SMART SCALP System by TrichOnly, this 2-in-1 hair and scalp delivery system is designed to mask bald spots while stimulating new hair growth, giving you the best of both worlds. 
The AI Smart Scalp System analyses your hair and scalp, identifying areas with hair thinning or receding follicles, and redesigns your crown profile accordingly. For concealment, a powerful AI Robotic Arm delivers a scalp-safe toner that matches your natural hair shade, effectively camouflaging receding hairlines and bald spots. Furthermore, proprietary AI technology stimulates hair follicles, promoting accelerated hair regrowth.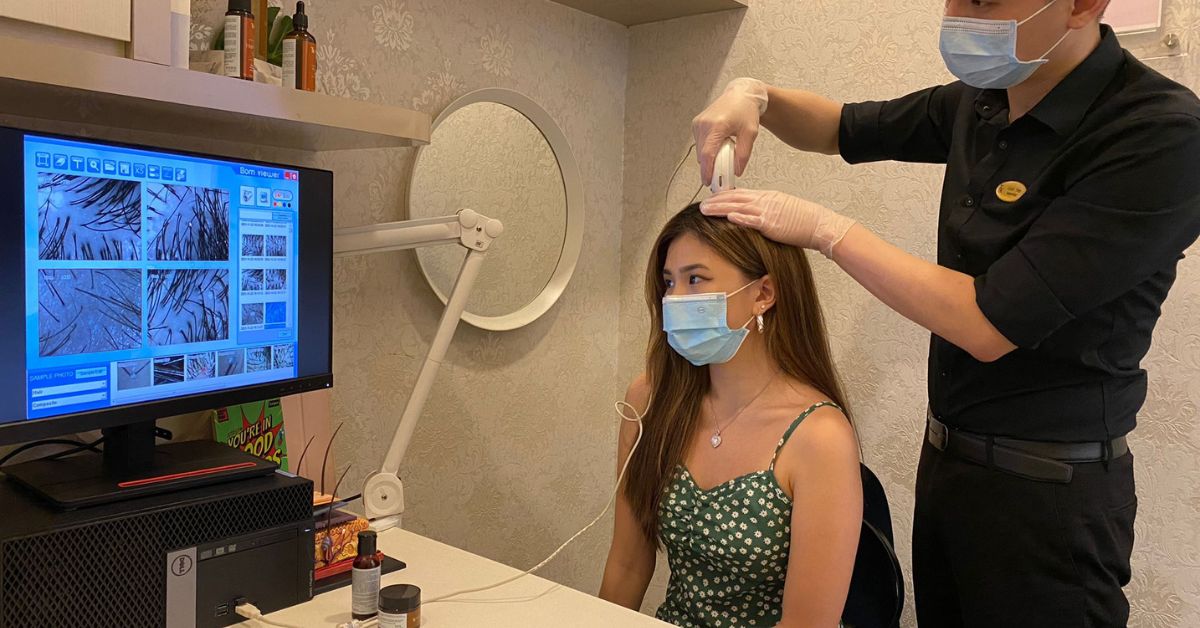 In the quest for age-defying hair, TrichoKare presents its Advanced Age Defying Hair Treatment designed to combat age-related changes in hair density and diameter. This meticulously crafted process incorporates premium European Herbs to nourish and strengthen hair follicles while promoting hair growth. 
Using the innovative OxyJet Technology, it infuses oxygen and essential nutrients deep into the scalp without the need for needles. This process stimulates hair growth and reactivates up to 80% of dormant hair follicles. Additionally, it boosts collagen and melanin production, effectively preventing greying hair and counteracting signs of scalp ageing. Furthermore, this treatment uses key ingredients like Emu Oil which works to reactivate dormant hair follicles, resulting in an increase in hair diameter and thickness, as well as Gingko Biloba Extract to reduce hair loss, providing you with added confidence and peace of mind.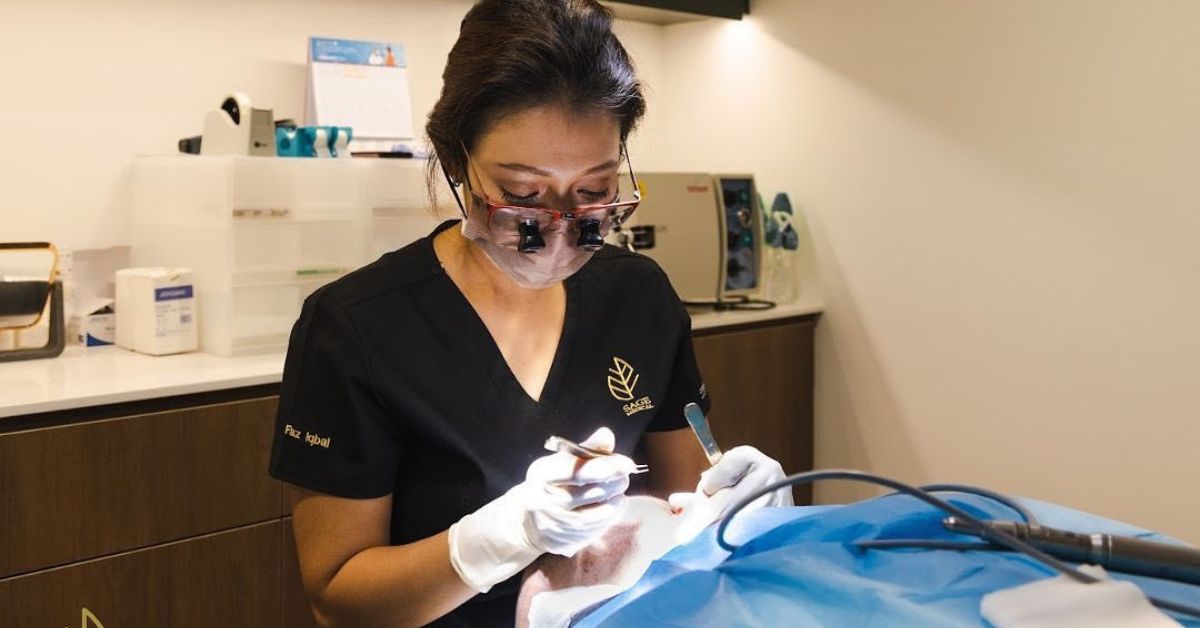 Discover Regenera Activa, a revolutionary hair growth treatment that offers a quick and efficient solution to hair loss. With just a 30-minute procedure and zero downtime, Regenera Activa reactivates dormant hair follicles, harnessing the power of the latest regenerative medicine protocol known as the 'Stromal Vascular Fraction.' This procedure, originating from Spain, aims to counteract the thinning effects on individual hair follicles, providing a promising alternative to traditional hair transplants.
Regenera Activa capitalises on your body's innate ability to produce new functioning hair follicles by activating previously inactive regions in the scalp. By utilising your body's own regenerative potential, this treatment offers a natural and effective solution for hair loss.
Sage Medical Clinic. 333A, Orchard Road Mandarin Gallery, #03-33, 238897.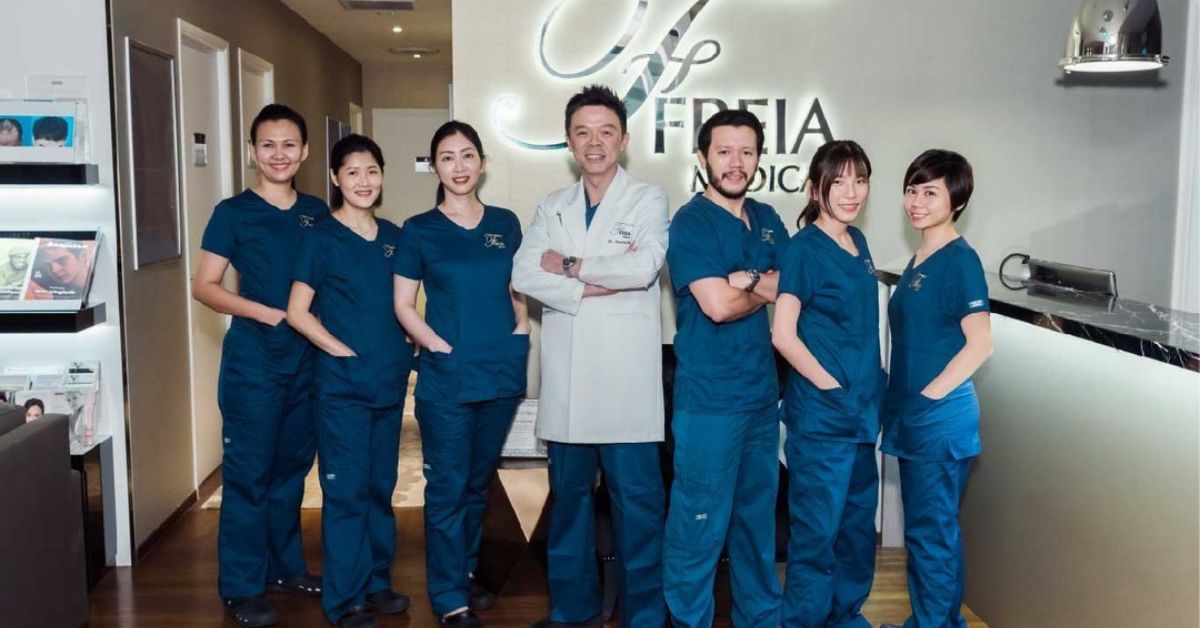 If you struggle with hair loss and are unsure of which treatment to go for, Freia Medical offers various solutions to choose from. One of these is Finasteride, a type of oral medication that is the most established and effective treatment option for male pattern hair loss. Additionally, the clinic also offers Minoxidil, which is a hair growth spray that gives subtle improvements or simply slows down hair loss.
Alternatively, Freia Medical go for their Laser Therapy using the Revage 670 Laser which contains thirty laser diodes rotating 180 degrees around the scalp, emitting painless cool laser energy to stimulate blood flow to the thinning hair follicles. The enhanced blood flow stimulates dormant hair follicles into the active anagen or growth phase while encouraging cellular and tissue regeneration for thicker, suppler and more durable hair shafts.
Freia Medical Clinic. 101 Irrawaddy Rd, #14-11/12/13/14, Singapore 329565.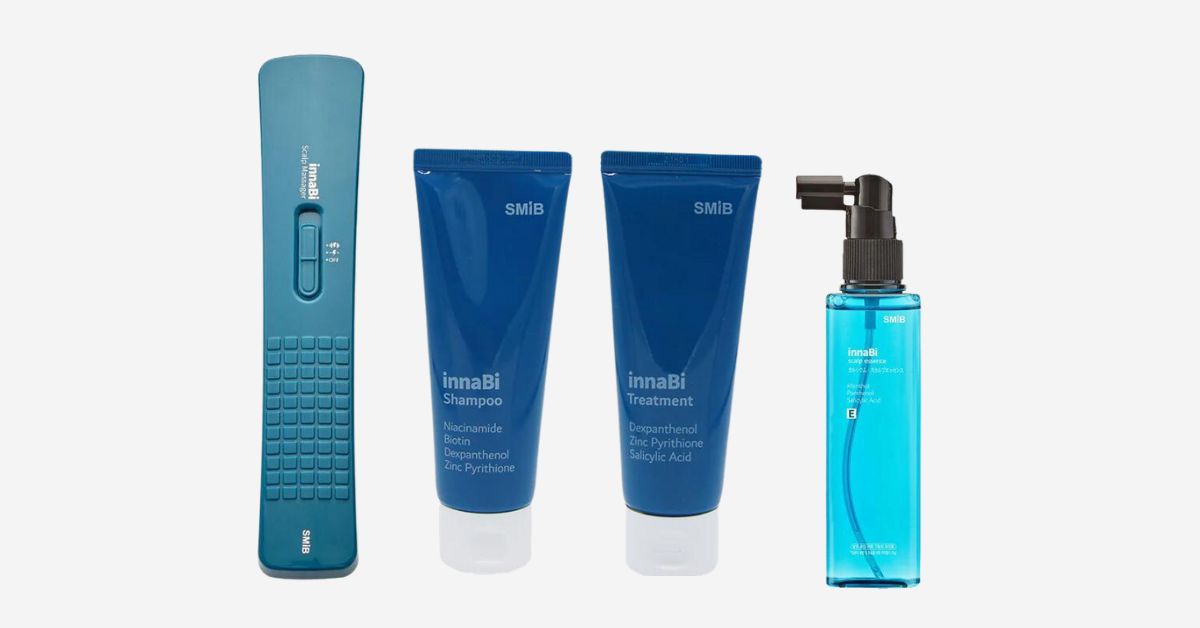 Need a good topical solution for hair loss? Consider the best-selling Basic Starter Kit ($169.90) from SMIB. This high-grade anti-hair loss kit includes essential products to combat hair loss and promote scalp health. It comes with the Coral Calcium Shampoo, Coral Calcium Treatment, Coral Calcium Scalp Essence, and a Plasma Scalp Massager. 
The treatment is formulated with high-grade ingredients, including coral calcium, biotin, niacinamide, zinc pyrithione, and dexpanthenol. Additionally, the shampoo is free from silicones and 23 harmful chemicals, ensuring a safe and nourishing experience for your hair and scalp. Topping it off with the Plasma Scalp Massager, you can enhance the absorption of essential minerals and nutrients, such as calcium, into your hair and scalp. This synergy between the products and the massager helps promote scalp metabolism, aids in the absorption of the coral calcium essence, controls bacteria on the scalp, and stimulates hair cell follicular proliferation.
SMIB Hair Loss Products are available on their website and Shopee.