beauty
Best Hair Tonics For Hair Growth In Singapore
Published Date
: 13 Sep 2023 10:00

These hair tonics promote scalp health and contain hair growth-inducing ingredients that are also great for your hair's overall health
Are you looking for the best hair tonic for hair growth in Singapore? Hair loss and thinning of hair are more common than you would imagine. In fact, it is completely normal to lose 50-100 hair strands per day but with the added stress of our lives, and factors such as age, nutrition, hormonal imbalance and lack of hair care, more people are dealing with hair loss issues than ever before. 
If you are currently struggling with hair loss, why not give hair tonic a try? Hair tonics are essentially hair care treatments that remain on the hair and are administered by direct application to the scalp. Typically, these tonics contain revitalising components to help with hair impairments, reduce or prevent dandruff, help with the growth of hair and reduce hair fall. 
With the variety of hair tonics available in the market, it may not be easy to find one that targets hair loss specifically but that's what we are here for. Scroll down to find some of the best hair tonics for hair loss. These hair tonics promote scalp health and contain hair growth-inducing ingredients that are also great for your hair's overall health. 
Best Hair Tonics For Hair Growth In Singapore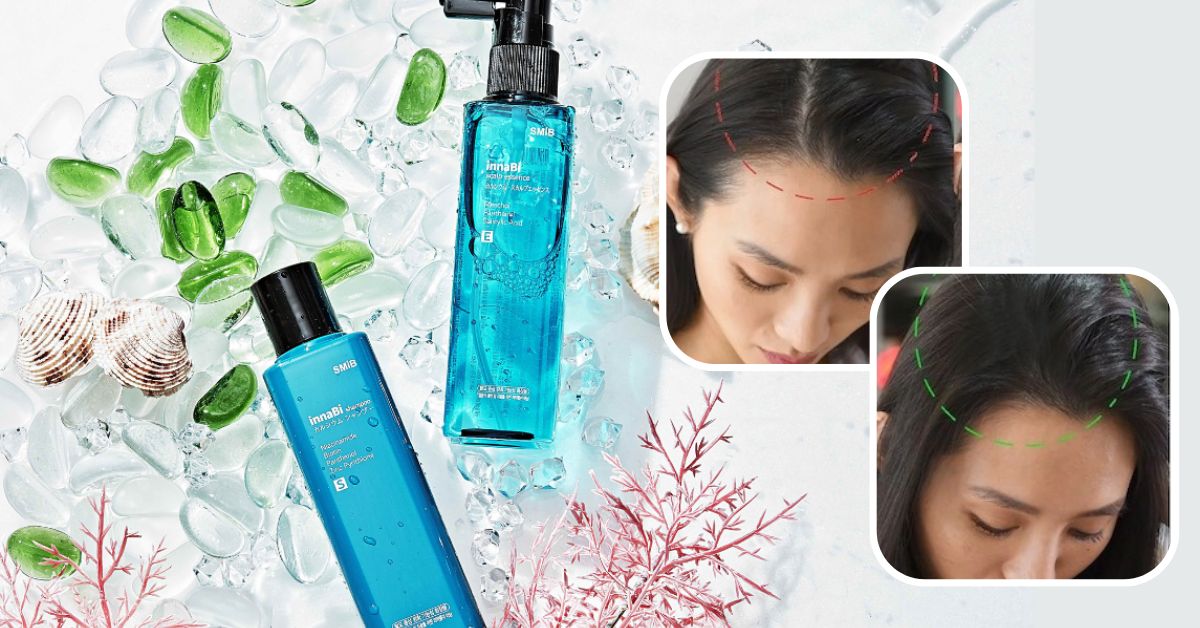 Have you tried the cult-favourite Korean brand SMiB which has sold over 1 million sets to date? As firm believers that a healthy scalp leads to healthy hair, Korean hair experts SMiB are dedicated to transforming scalp care around the world. SMiB is also the first brand in Singapore to use Coral Calcium and pioneering Plasma Technology in their ground-breaking products. 
SMiB's Coral Calcium Scalp Essence is a best-selling hair tonic for hair growth. Designed for hair loss, the SMiB Scalp Essence contains a high concentration of Coral Calcium that helps to ease itchy scalps and thereby reduces hair fall. When used consistently it can help restore a healthy scalp, calm inflammation and regenerate healthy and silky hair. 
However, to get the best out of your haircare regimen, and effective hair regrowth, we recommend using the entire SMiB hair loss treatment set, together. The set includes SMiB's innaBi shampoo, treatment, Plasma Scalp massager and the Coral Calcium Hair Essence. Research-backed hair growth results have shown that SMiB's hair loss treatment set can help to soothe the scalp, reduce missing hair, and improve scalp elasticity and tensile strength. We also love how the innovative Plasma Scalp Massager helps to aid with the absorption of the hair tonic, as well as encourages better sleep - and relaxation. The hype is real!
Available on www.smib.com.sg. 
A luxurious and intensive hair tonic for hair loss issues, the Sisley Revitalising Fortifying Serum for the Scalp (S$265) is one of the best options in the market to boost your scalp health. Described to be a genuine elixir of youth for your hair, this profound treatment boasts remarkable effectiveness in enhancing hair strength and density, validated through clinical testing in a specialised skin and scalp centre.
The Revitalizing Fortifying Serum is a robust hair tonic solution that promises deep rejuvenation for your hair. Enriched with concentrated plant-based extracts, proteins, vitamins, and minerals, its powerful formula works to energise the hair bulb, enhancing anchorage and resistance. The result is denser, stronger, shinier hair that exudes vitality. Crafted with a refreshing fragrance to complement its active ingredients, this serum's ultra-light texture is perfect for scalp massages. Not only does it provide instant relief from scalp discomfort, but it also imparts volume and tone to your hair. With each application, the effects become more evident – your hair gains lustre, radiance, volume and renewed vitality. Not requiring daily application, you will need to just apply 3 pipettes, section by section, to dry or damp hair on the scalp, in particular on the areas of loss – every 2 days for a month then twice a week for 2 months for maintenance.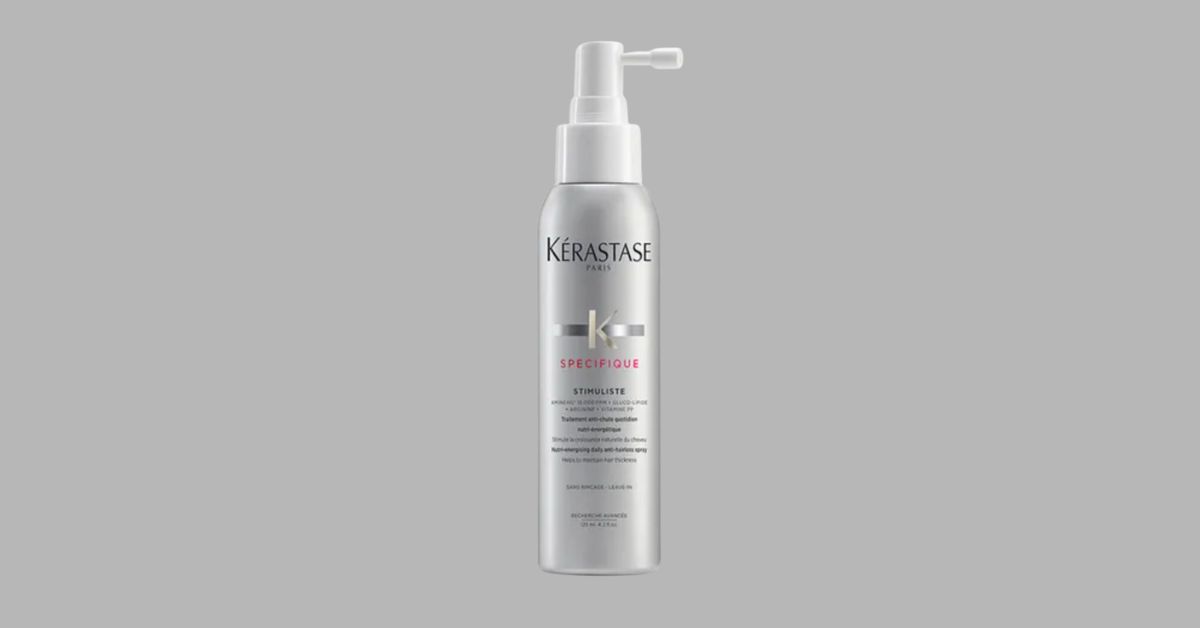 Designed for both men and women, the Kerastase Anti-Hair Loss Stimuliste (S$92) is your daily solution for combatting hair loss. As part of the Kérastase Spécifique range, it is not surprising that this hair tonic spray was created to address scalp-related issues and to help reveal a well-balanced scalp. Like the other products from its range, this innovative spray has been developed to stimulate hair production, enhancing both density and substance – creating volume for your hair. By preventing premature ageing of the hair follicle, it paves the way for regrowth, resulting in stronger and more abundant hair fibres. 
Powered by key ingredients, including Aminexil, Vitamin PP, Arginine, and Gluco-Lipid GL®, this hair tonic delivers a comprehensive approach to hair health. Aminexil actively prevents premature ageing, helping to extend the lifecycle of your hair, while Vitamin PP optimises scalp microcirculation for stimulating action. Arginine, an amino acid, boosts hair substance, and Gluco-Lipid GL®, a patented combination of glucose and nourishing lipids, revitalises your hair from the roots. Vaporise approximately 10 pumps onto your roots and evenly distribute the product across your scalp daily to experience the transformation. As Kerastase Anti-Hair Loss Stimuliste works to stimulate hair production, improve density, and prevent premature ageing, you can look forward to seeing your hair become stronger and more abundant.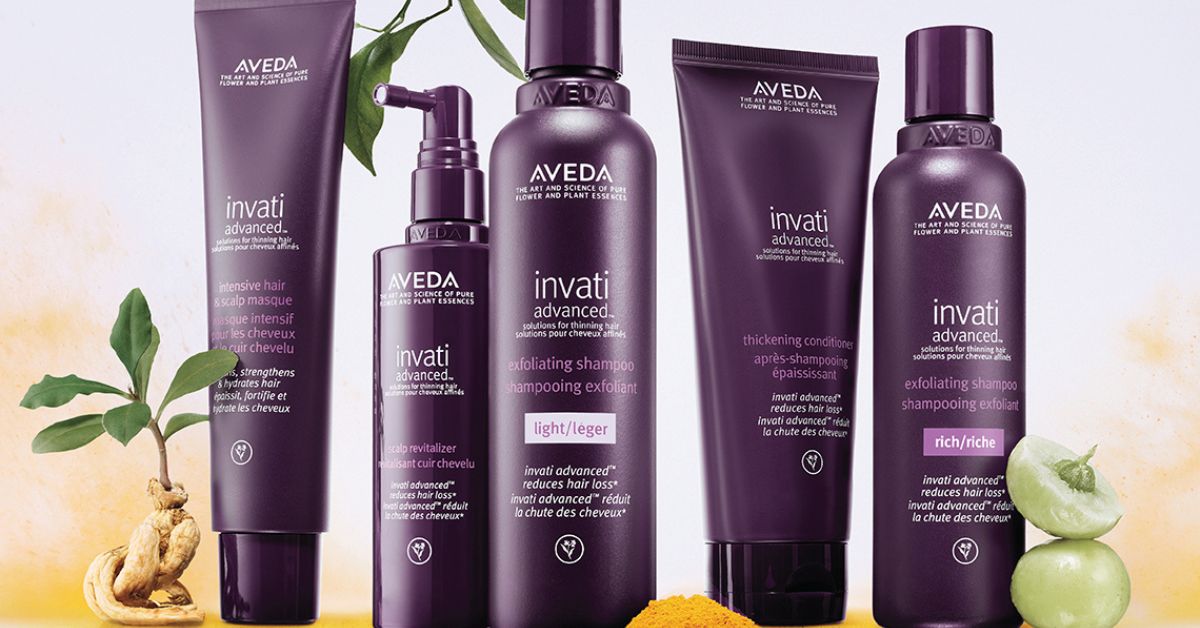 With 4 out of 5 women reporting thicker and fuller-feeling hair after using the Aveda Invati Advanced Scalp Revitaliser(S$131), it is obvious that this hair tonic is a great defence against hair loss. Harnessing the power of nature, the innovative blend of tangerine peel and Japanese knotweed in the product works together to support your hair's health – by reducing hair loss and maintaining the hair you have. This patented bio-fermented blend, combined with Ayurvedic herbs like ginseng and certified organic turmeric, offers an invigorating experience when massaged into the scalp. Upon penetrating into the scalp, the certified organic amla will then support your hair's natural keratin to provide an instant thickening effect that lifts hair at the root.
Inspired by Ayurveda, the ancient Indian healing art, this hair tonic is crafted with potent natural ingredients that benefit the scalp. Not only that, the product is also vegan, cruelty-free, petrolatum-free, paraben-free and the list goes on. All you have to do is spray the product 16 times evenly on your hair (damp or dry) once a day and gently massage the hair tonic in. For better results, you can even try the complete Invati Advanced System from Aveda.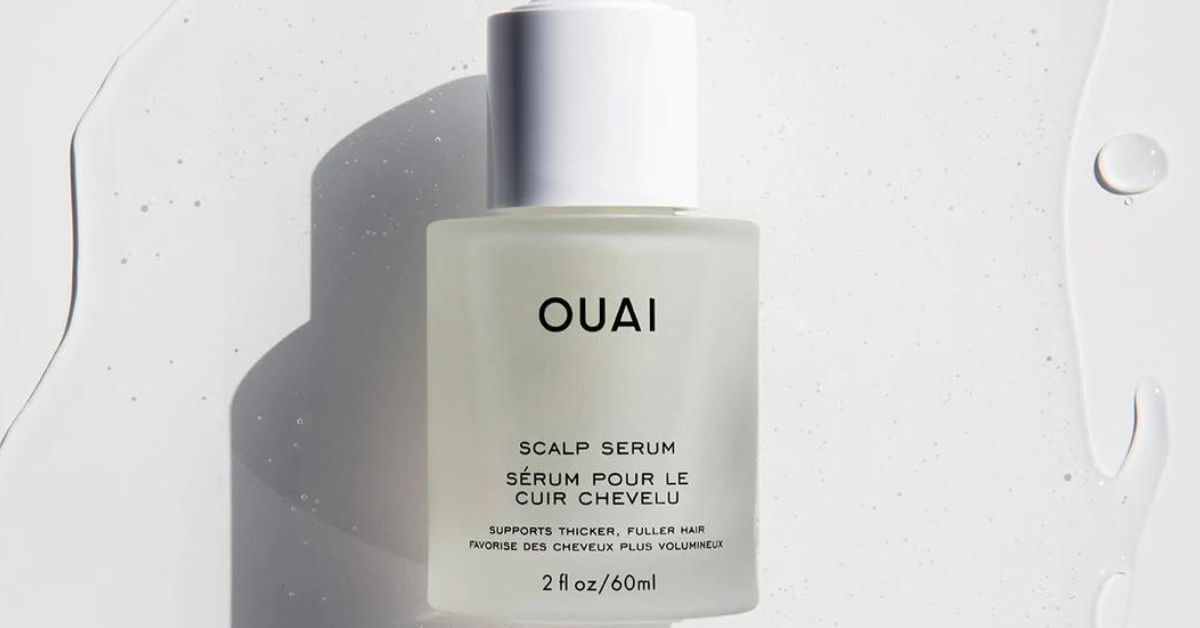 Your pathway to healthy hair, the OUAI Scalp Serum(S$76) will help keep your luscious hair rooted in a balanced and hydrated scalp, fostering the perfect environment for hair vitality. Enriched with Arctic Root, Siberian Ginseng, and Chaga Mushroom, this serum promotes hydration and reinforces a healthy barrier. Harnessing the power of peptides, the Scalp Serum supports the appearance of fuller, thicker, and healthier hair. OUAI's formulation is not just that – nourishing ingredients like hyaluronic acid and adaptogens offer barrier-boosting moisture to your scalp, soothing discomfort caused by tight hairstyles with red clover extract. 
The true transformation will gradually emerge in your hair. Expert grading studies reveal that 100% of users demonstrated improved fuller, thicker hair in a 16-week span. When applied consistently, results could appear in as early as 90 days – a testament to the hair tonic's efficacy, where dedication is rewarded. Vegan and suitable for thinning, hair loss, flaky/dry scalp and volumizing concerns, the OUAI's hair tonic encompasses an earthy fragrance with hints of ginger and spearmint. Its non-intrusive, thin formula seamlessly absorbs into your scalp, allowing for uninhibited styling and volume. Able to be used on both damp hair and dry hair, you just need a few drops of the hair tonic applied directly to your scalp and you will have a balanced and soothed scalp.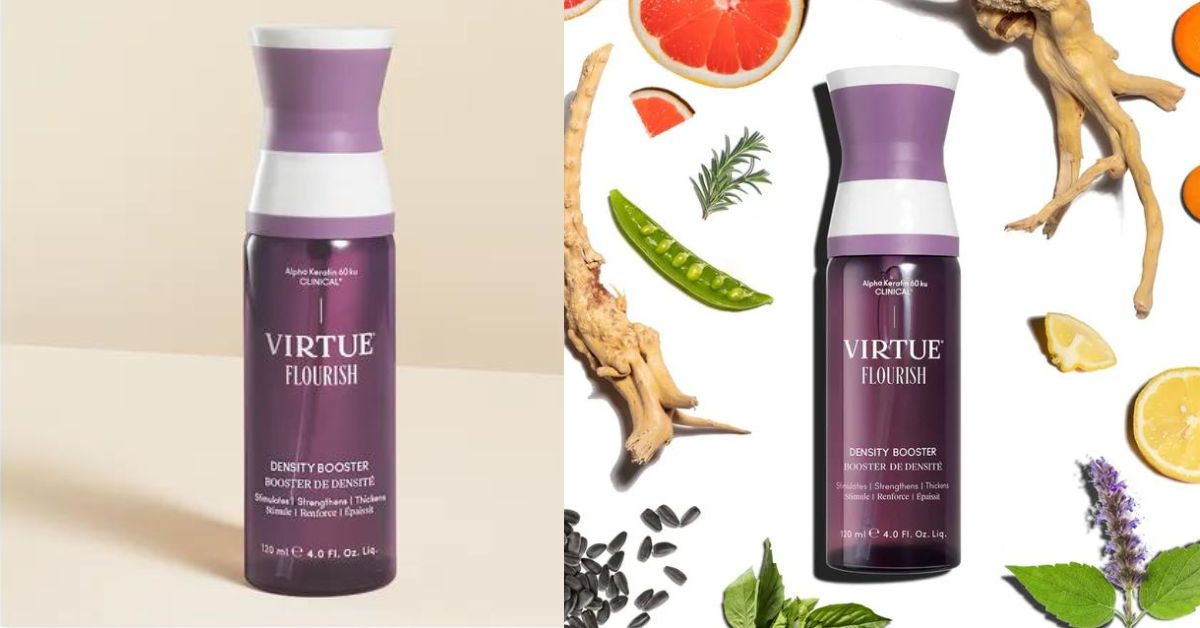 Introducing Virtue Labs Density Booster (S$45 for 60ml, S$81 for 120ml) – the clinically proven, drug-free hair tonic spray that promotes healthy hair growth. This botanical-based nutrient infusion refreshes tired follicles and nurtures new, delicate hairs, fostering thickness and resilience. Powered by patented Alpha + Gamma Keratins and a Biomimetic Signal Peptide, this booster effectively combats hair loss and mild to moderate thinning. Safe for coloured hair, it's paraben-free, vegan, and gluten-free. The innovative blend of Alpha Keratin 60ku® CLINICAL – large, reinforcing proteins – and Gamma Keratins – small, flexible keratins – works harmoniously to repair and nourish the scalp. This duo provides fragile hair with the strength, elasticity, and flexibility needed for vitality.
Biomimetic Signal Peptides create a nurturing scalp environment for hair growth, while Saccharomyces Lysate, a probiotic yeast extract, enhances oxygenation and reduces irritation. Larch Wood Extract encourages the initiation of the anagen growth phase, contributing to a revitalised mane. Virtue products feature functional fragrances, incorporating essential oils and extracts for a holistic experience. The lightweight, residue-free hair tonic spray ensures fast absorption, leaving you with healthier, thicker hair. Apply the hair tonic directly to the scalp once daily on wet or dry hair and make sure to gently massage the booster in. And now, you'd just have to be patient and watch the magic happen!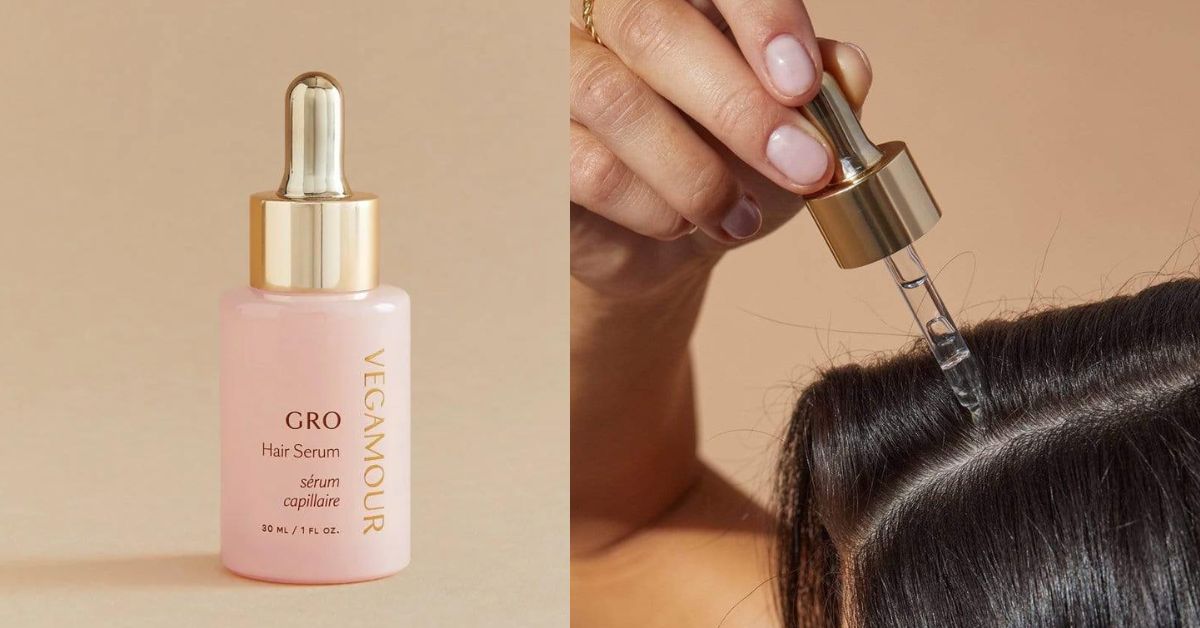 Hair health can be impacted by numerous factors like stress, sleep deprivation, vitamin deficiencies, hormonal shifts, and more. Vegamour believes in offering a holistic approach to hair wellness, addressing these issues comprehensively for sustainable results. This brings us to Vegamour's ultimate solution for managing hair thinning and fallout – the GRO Hair Serum (S$99 for a one-time purchase, S$76 for a monthly subscription).
Formulated with clinically tested vegan phyto-actives, this multi-tasking serum supports a balanced follicular ecosystem, soothes the scalp, and revitalises hair roots. This hair tonic's plant-based composition ensures safety, devoid of harmful chemicals or carcinogens. Backed up by scientific studies, the serum demonstrates increased hair density and reduced shedding, resulting in a thicker, fuller appearance. With no known toxins or hormones, the GRO Hair Serum is suitable for daily use. It is 100% vegan and cruelty-free, aligning with ethical values. Experience the transformation in as little as 90 days, with optimal results surfacing at around 120 days. With consistent application, you will benefit from the enriching properties of mung bean sprouts, the antioxidant prowess of curcuminoids from turmeric, and the hair-boosting isoflavones found in red clover. To help with that, you can opt for a monthly subscription for the serum and feel free to cancel or skip a subscription whenever you want to!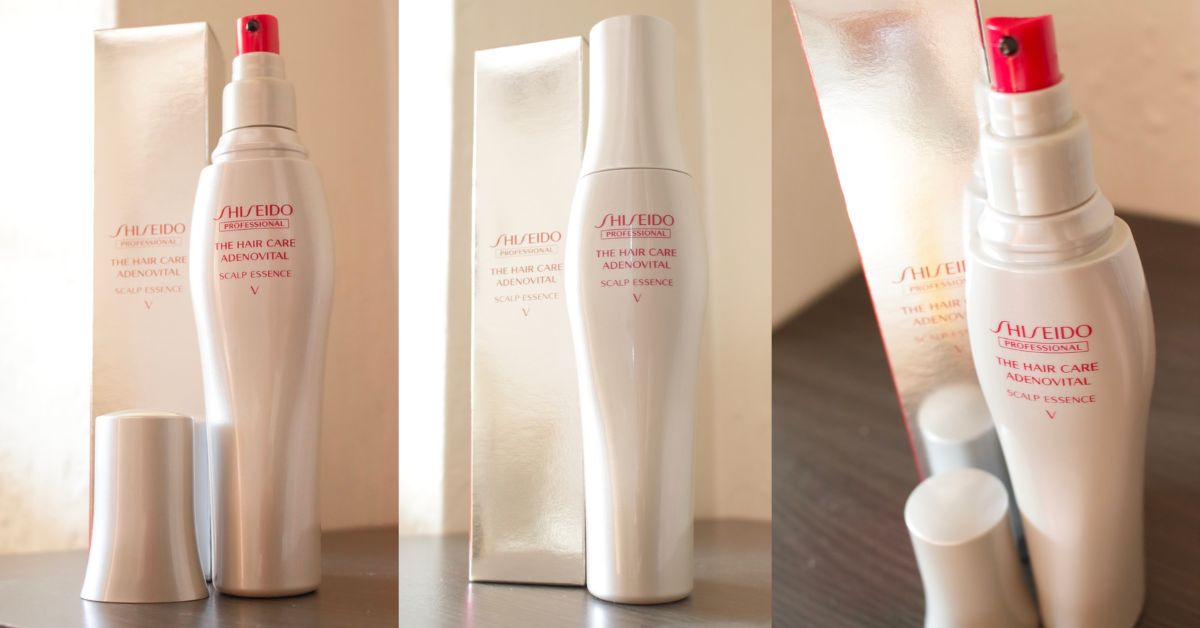 Revitalise your hair bulbs with the Shiseido Professional Adenovital Advanced Scalp Essence(S$81.35) – an invigorating solution for kickstarting cellular activity. This leave-in hair tonic treatment, with its lightweight and refreshing formula, effectively recharges hair bulbs to enhance regeneration, fostering a nourished scalp environment for healthier and denser hair growth. Formulated with an innovative apricot-derived extract, this essence activates dormant hair cells, leading to fresh hair growth. Ideal for addressing thinning hair and hair loss, Shiseido's medicated hair-growing essence simultaneously nurtures your hair and improves scalp conditions, promoting growth while preventing loss.
Central to its effectiveness is the medicinally active ingredient Adenosine, which directly influences dermal papillas, producing growth-promoting factors vital for hair growth. An AP complex from apricots enhances scalp condition and accelerates hair growth. The inclusion of spiny restharrow repairs damaged hair and enhances resilience, while AG Complex II ensures a healthy scalp – crucial for effective hair growth. 
All of these ingredients come hand in hand with each other to strengthen strands, counteract greying and maintain vibrant hair. To incorporate this hair tonic for hair growth seamlessly into your routine, apply 20 pumps across your entire scalp – twice a day, morning and night. Massage it in to fully reap the benefits. Experience the transformation as the Shiseido Professional Adenovital Advanced Scalp Essence energises your scalp, promotes new hair growth, and contributes to overall hair strength.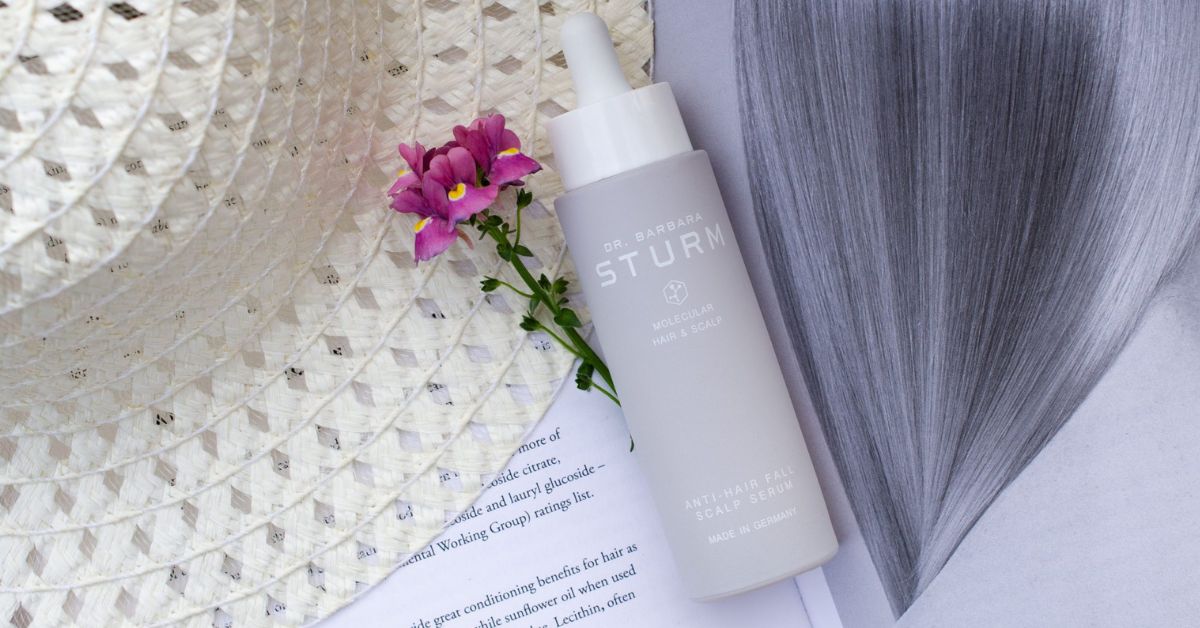 A gentle solution for promoting strong, healthy-looking hair while nourishing your scalp – Dr. Barbara Sturm Anti-Hair Fall Scalp Serum (S$155.00 for 50ml) remains a top favourite internationally. This hair tonic for hair loss has a clean and vegan formulation, making it a perfect fit for sensitive skin.
The serum is powered by extracts of Camellia and Larch, which provide nourishment to hair follicles, bolster hair strength, and help reduce hair fall. Enhancing resilience and preventing splitting, the Pro-Vitamin B5 enriches the hair shaft. This ultimately improves the hair condition and strengthens it. To further safeguard both hair and scalp against the damaging effects of heat, pollution, and UV stress, the hair tonic contains Sunflower Sprouts and Tara Extract. Hydration is elevated with Cationic Hyaluronic Acid, while the Purslane Extract adds an anti-itching benefit. If you need a trusty anti-hair fall shampoo, pair the serum with Dr. Barbara Sturm's Anti-Hair Fall Shampoo for velvety-soft, tangle-free hair that regains strength and shine.
Application is a breeze – apply the serum directly to a wet or dry scalp and the hair ends using the pipette, gently massaging it in with your fingertips. This rinse-free formula ensures you don't need to wash it out. Enhance your hair care routine now with the Dr. Barbara Sturm Anti-Hair Fall Scalp Serum, promoting vibrant shine, volume, and vitality, while fundamentally nourishing your scalp.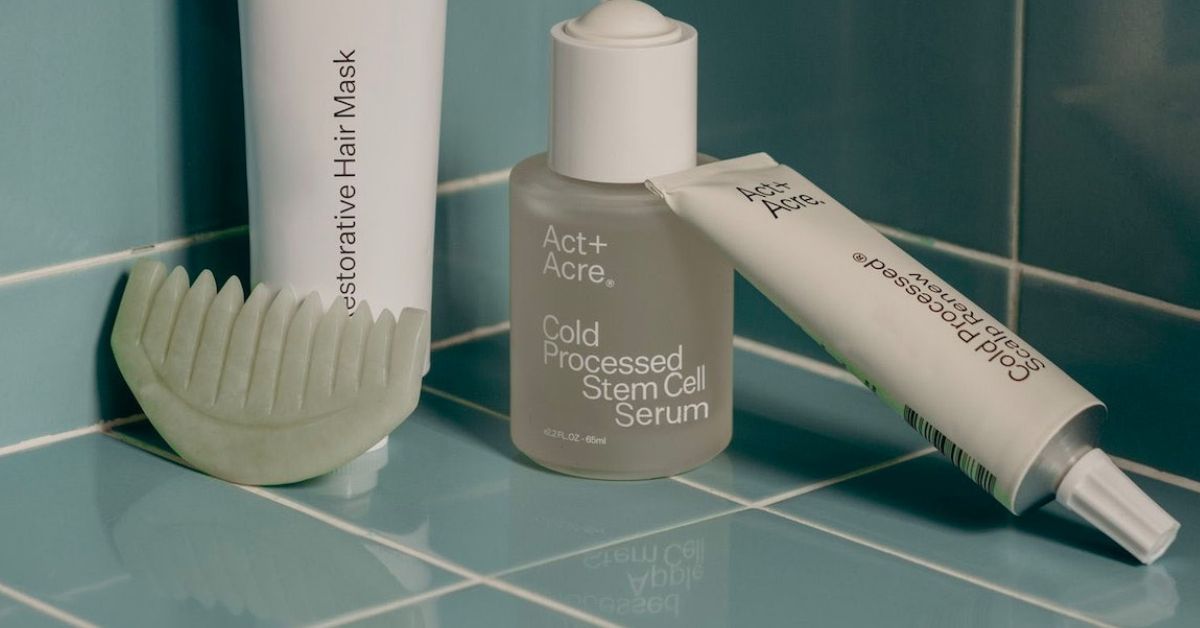 Discover the transformative power of ACT+ACRE Cold Processed Stem Cell Serum (S$60)– the #1 Best Selling Scalp Growth Serum. Combat the natural aging process with this cutting-edge anti-ageing treatment that safeguards your scalp's longevity. Harnessing the prowess of plant cell culture technology, this hair tonic features Swiss Apple Stem Cells (2%). It promotes and extends the growth phase, reducing hair loss, thinning, and fallout while providing soothing hydration to the scalp. The rich phytonutrient composition of this serum ensures longevity and restores hair stem cells from within, repairing the scalp microbiome at a cellular level. Clinical studies reveal that with the Swiss Apple Stem Cells (2%), there is 34% less shedding within a month, coupled with prolonged hair follicle growth. 
Meanwhile, Aloe Vera (1%) and Bamboo Extracts (2%) team up to prevent hair loss, thinning, and fallout, while enhancing hair density and providing balanced hydration.
Apart from scientific information and back-ups, customer results speak volumes:
with 91% experiencing nourished scalp, 89% noticing healthier scalp appearance and 89% reporting overall hair health improvement. Ideal for dry, normal, and oily scalps, as well as straight, wavy and curly hair textures, this serum is tailored to address hair loss, thinning, and lack of volume.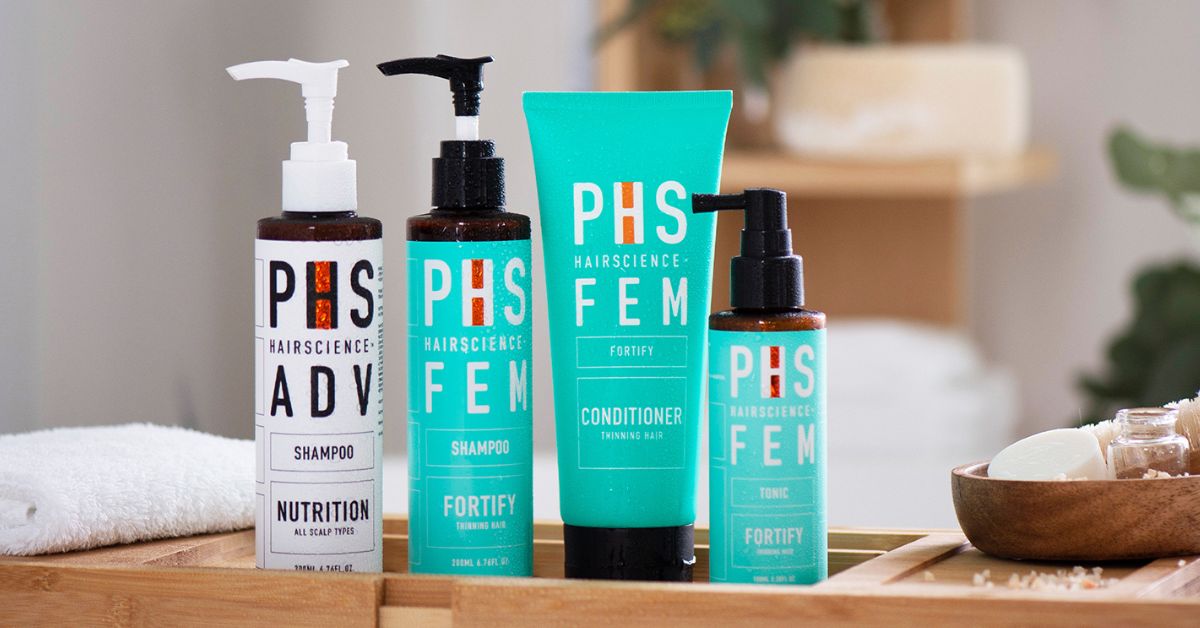 Bid your struggles with hair loss goodbye with the FEM Fortify Tonic (S$123) – a potent solution for women with mild to moderate hair loss and thinning concerns. Specifically designed to prevent premature hair loss, this tonic provides essential nutrients that strengthen hair roots, resulting in a significant reduction in hair fall. Expect your hair follicles to be repaired and restored for overall healthier hair as you use this hair tonic. The FEM Fortify Tonic reinvigorates hair follicles, extending the hair's life span and diminishing hair loss. The tonic's anti-inflammatory and anti-bacterial properties also contribute to improved scalp health, ensuring a supportive environment for natural hair growth.
Featuring the Botanical 14 Complex, this tonic promotes scalp health, while Blackberry Fruit Extract strengthens follicles, inhibits collagen and elastin degradation caused by UV rays, and offers antioxidant protection. Unblocking the hair follicles, the Rice Stem Cell plays a part in improving scalp function and moisture retention. Together with the other ingredients, the Lotus Stem Cell strengthens and heals follicles, while the Oat Extract replenishes lost proteins, soothes irritation, and adds natural antioxidants. Rest assured the FEM Fortify Tonic is free from parabens, benzophenone, mineral oil, and artificial colourants – making it extremely safe for daily use.