beauty
Best Hair Removal Products and Services in Singapore: IPL, Laser, Waxing and Sugaring
Published Date
: 01 Jul 2021 14:00

Hair removal methods from IPL devices and home waxing to going to the salon for sugaring and threading
Hair-free days await as we bring you the best products and services for hair removal in Singapore. From highly-rated home IPL devices and waxing services at your doorstep to going to the salon for sugaring and threading, here the best options available in the city.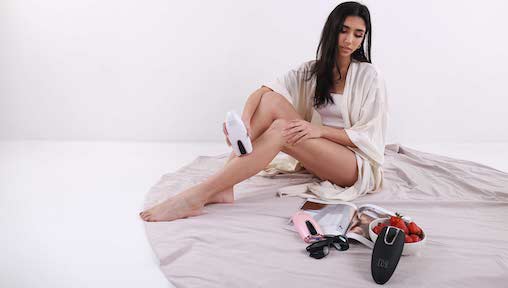 With tons of home IPL options out there, why is PULSALUX LEVIOR Home IPL at the top of this list? With the LEVIOR Home IPL's superior functionality, aesthetics, and the company's top-tier customer care, it is no surprise that the LEVIOR Home IPL has risen to the number 1 spot in customer's choice this year.
Like other top home IPL brands out there, the LEVIOR Home IPL offers a lifetime of full-body IPL sessions with no refills or hidden costs. Boasting a total of 500,000 flashes, there is simply no reason to worry about "running out" in this lifetime (or the next!). Customers have seen results as early as 3-4 weeks - this unbelievable news dispersed like wildfire across social media, causing the brand to go viral and the product to sell out by their 2nd month of launch. Check out what customers have been saying about PULSALUX.
On top of the ease of use and quick results that their customers have been raving about, PULSALUX's prioritization of safety and customer care has no doubt been felt the most among customers. Home IPL devices usually come with multiple intensity settings, this is because different skin tones require different intensities. This not only lets customers remove hairs at an optimal rate, but also ensures their safety as too high an intensity could cause skin burns and pigmentation.
This is where PULSALUX out rivals other brands. While others may offer 3-5 levels of intensity, the PULSALUX LEVIOR Home IPL device was designed with safety at its core. With 8 levels of intensity, it allows you to select a level that is the closest to your skin tone for the safest and most effective laser hair removal experience.
The LEVIOR Home IPL is most definitely a top pick if trust, safety and customer care are something that matters to you. With their 90-day money-back guarantee and 1-year full product warranty, we wouldn't be surprised to see you join the thousands that support the brand.
For the first lucky 100 customers: Use VANILLA50 for US$50 off your PULSALUX LEVIOR Home IPL.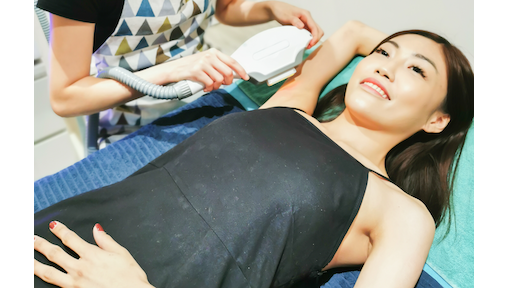 WellaSmooth™ All-Inclusive Hair Removal is designed for an all-inclusive fuss-free full-body permanent hair removal experience. WellaSmooth™ All-Inclusive Hair Removal includes an all-that-you-require shaving service, followed by SHR Unlimited Prestige hair removal which includes unlimited SHR shots for the entire body (including Brazilian/Boyzilian). Also included is their Post-Treatment Therapy (PTT) with skin whitening or skin hydration followed by an AfterGlow Red Light therapy.
With WellaSmooth™ All-inclusive Hair Removal, you can have hair removal for all body parts including Brazilian/boyzilian. This includes both the front and back (crack) areas. What's more, full-body shaving is included. Pay one price and put your mind at ease while our consultants work their magic for permanent hair reduction.
WellaSmooth™ includes all the key hair removal services such as SHR Permanent Hair Removal PRESTIGE Unlimited – this is Wellaholic's best selling SHR hair reduction treatment for all body parts. You also get access to unlimited Shaving Service on all body parts. The post-treatment whitening or hydrating therapy is also followed by AfterGlow red-light therapy to give you beyond just hair removal - complete skin rejuvenation! 
What's more, from just S$299 per month you get All-that-you-need Shaving, Fully Body SHR Hair Removal and Post-Treatment Whitening, all at one comfortable Wellaholic location. 
Wellaholic. Multiple locations islandwide. Book your appointment with Wellaholic online.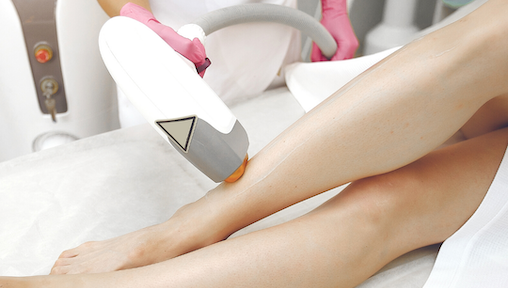 Don't you hate running from salon to salon for your hair removal, skin, nails and other treatments? We love Shugar Spa as a one-stop solution to all our beauty needs. At Shugar Spa, you will experience a range of beauty, skin and nail care treatments without the hassle of travelling between beauty salons. 
Shugar spa is a homegrown concept that is operated by a mother-daughter team of beauticians. Ms Jenny Ho was first introduced into the world of beauty and wellness when she started Classic Beauty Care at Orchard road. After great success and recognition, Ms Jenny proceeded to expand her business into Shugar Prestige and Shugar Spa. 
Her daughter Lynn has extensive experience in the industry as a beauty trainer and eyebrow specialist. Together, mum and daughter run their own beauty businesses, bringing the best of treatments, service and technology to Singapore. 
Want a really good deal? 10 sessions of half leg are currently priced at S$800 and will have 10 sessions of upper lip/underarm included free of cost. And while you're there, don't forget to try their amazing facials too!
Shugar Spa, Waterway Point, 83 Punggol Central #01-35/36, Singapore 828761. Phone: (+65) 63857644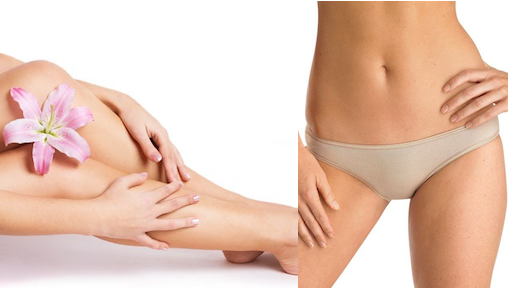 Seeking home-based hair removal services in Singapore? Offering some of the best waxing in Singapore, Purplicious Wax House are your home call wax experts to help get rid of unwanted hair.
They also provide several other services such as waxing, threading, basic to deep facials, full-body scrubs, head oil massage, SPA pedicures(no nail paint) so you can look beautiful from the comfort of your own home.
If you want to know more about their waxing services, just contact the team at (+65) 9690 8775 and they'll help you understand what suits you best. Curious about the Chocolate Wax they use? Chocolate wax is a type of wax that comes enriched with a range of natural ingredients cocoa, almond oil, soya bean oil, glycerin and other skin-nourishing compounds and minerals such as Vitamin E. It also helps to reduce pain significantly, as the aroma of chocolate brings down stress levels naturally and clears off even the smallest of hair. Excellent for in-grown hair, this type of wax will leave your skin gleaming and soft.
There's a Full Body Waxing special promo at the moment. Just for S$170 you can enjoy waxing for the whole body and this limited time offer comes with free eyebrow threading! Transport charges are S$10 only!
Purplicious Wax House. Phone: (+65) 9690 8775. Instagram. Facebook.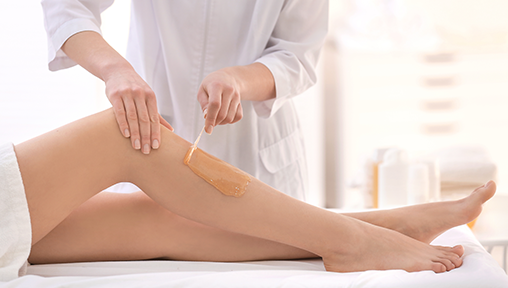 Gooday Beauty Parlour are well known for their waxing services amongst many other beauty treatments they offer. From full legs and arms to your back, underarms, bikini line or Brazilians, the experienced staff at Gooday are equipped to handle full body waxing and delicately so. Using one of the oldest methods of hair removal, they use hot waxing to get that effective and smooth waxed feeling.
They also offer threading for full face, eyebrows, upper lips, chin, neck and face wax. So, hairless days await!
Gooday, 101 – 105 Serangoon Road, Singapore 218006. Phone: (+65) 6392 2122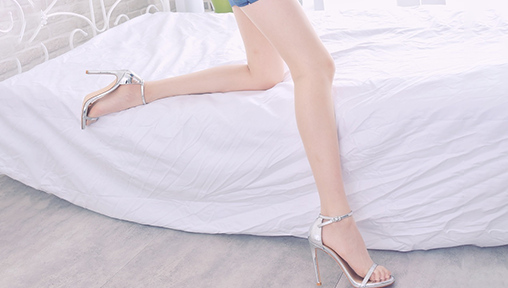 Whether you are seeking skilful waxing or IPL permanent hair removal, Wink Wax are experts at everything hair removal related. Their award-winning staff specialise in unisex waxing, Brazilian wax, IPL, DPL and OPT Permanent Hair Removal.
Men don't need to feel shy about discussing hair removal needs at Wink Wax. In fact, should you decide to go as a couple, they also offer a Couple's Brazilian Wax option! Done in a couple's room with a choice of booking the VIP couple's room, this service also allows you to add on other services such as facials, IPL hair removal or body scrub. With over 100,000 Brazilian waxes under their belt and counting, there is no doubt Wink Wax are the experts for hair down under!
Wink Wax, Somerset Outlet, 51 Cuppage Road Singapore. Phone: (+65) 6733 2037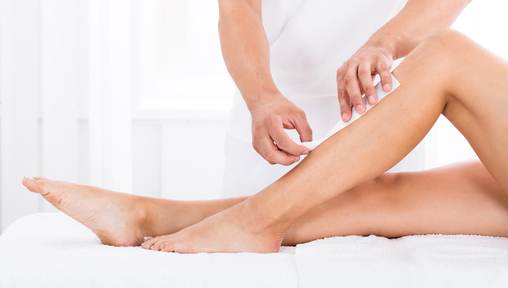 Bonita is a beauty salon located in the Central Business District that takes care of your beauty needs at similar rates charged by a beauty salon located in the heartlands of Singapore. Bonita offers a wide range of beauty services such as waxing, Brazilian, threading, facials, hair care and more while focusing on hygiene, service and privacy.
Bonita offers three types of waxing services - standard warm waxing which is made from sugar and honey, premium warm waxing that is cream-based, and hard waxing which is used for Brazilian wax and underarm waxing only.
Bonita's experienced waxers are focused on removing the most amount of hair in the fastest time frame with the least amount of pain.
Bonita, One Raffles Place and Orchid Hotel. Phone: (+65) 6909 6266
*Banner image by
PULSALUX