Have you been looking for the best hair loss shampoo in Malaysia? Hair fall and thinning hair can be a result of many factors. Stress, genetics, ageing, lifestyle habits and product build-up are amongst the many reasons why hair loss affects us. 
So, what can you do about it? Always remember that a healthy scalp means you have healthier hair and consequently lesser hair fall. Choose the right hair loss shampoo in Malaysia and you will be on the right track towards nourishing your scalp and hair. 
From professional haircare to local drug store brands, these are the best hair loss shampoos in Malaysia.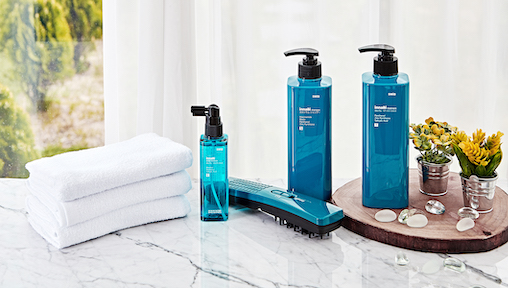 Did you know that Calcium is a powerful ingredient to find in a hair loss shampoo? SMIB is the first scalp health solution brand to introduce Coral Calcium into their range of products that help to prevent hair loss. 
Coral Calcium helps to maintain a healthy scalp and when your scalp is clean, you have less oil and sebum production which leads to lower hair fall. SMIB's Coral Calcium Shampoo maintains a healthy scalp as it relieves itching due to inflammation. It also forms a skin barrier to protect your scalp and by keeping your scalp healthy, and thereby prevents hair loss effectively. Free from 23 harmful ingredients, including silicones, this hair loss shampoo contains six protein and marine complexes such as Niacinamide and Biotin, that keep hair silky and smooth.
If you are after holistic hair fall solutions in Malaysia, we would highly recommend buying the entire SMIB hair regrowth treatment set. With over a million units sold in Korea and around the world, this popular set comes with SMIB's shampoo, Calcium Treatment, a groundbreaking Plasma Scalp Massager and a Coral Calcium Hair Essence. A clinical test report showed that when used together as a complete set, SMIB's hair loss shampoo and products helped to soothe the scalp, reduce the number of missing hair, improve scalp elasticity and increase tensile strength. 
The Plasma Scalp Massager incorporates Plasma Technology and has been tested to help improve scalp health and prevents hair loss, thinning hair and other hair concerns.
Known for their high-quality Scalp Micropigmentation and Hair Loss Treatments in Singapore and Australia, TrichoMD Hair Restoration & Aesthetics are the go-to brand for people who suffer from hair loss. They also produce high-quality, natural hair loss shampoos and other hair regrowth products that are formulated by their Founder, a member of the International Board of Medicine & Surgery USA. Made with USDA certified organic and 100% natural ingredients, the products by TrichoMD contain none of the 15 harmful ingredients like parabens, sulfates, silicones, fragrances, etc. Aside from its high safety assurance, this clean hair care line is designed to specifically tackle hair fall, thinning hair and scalp-related issues in the form of a hair loss shampoo, hair elixir, scalp elixir and natural hair colours.
Just Shampoo by TrichoMD is one of the best hair loss shampoos to be found in Malaysia! Not only does the shampoo treat signs of hair loss and protect your hair, but it is also formulated to thoroughly cleanse your scalp and unclog blocked hair follicles suffocated by use of commercial shampoos over the years. Gentle and soothing, the 100% natural and clean shampoo restores damaged hair and promotes healthy tresses without the need for conditioners thereafter. Want an extra boost to your scalp? The Scalp Elixir by TrichoMD is a quality hair growth spray that works gently to give you fuller hair while keeping the scalp feeling fresh and clean. This scalp elixir promotes blood circulation and diminishes the appearance of thinning hair and greasy look.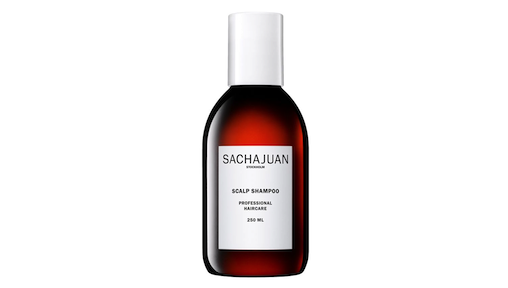 Sachajuan, a cult hair salon in Stockholm sells products that have an immediate and beautiful effect on your hair type. The experts at Sachajuan know that healthy hair starts at the roots. Especially known for their Scalp Shampoo that works as a hair loss shampoo, the soothing Scalp Shampoo contains a combination of ingredients to calm irritation, reduce dandruff, and maintain a healthy moisture balance.
As one of the best hair loss shampoos in Malaysia, it comes with Piroctone Olamine and Climbazole that removes dandruff and soothes an irritated scalp. And we all know what a calm scalp means - luscious, long hair! 
Rosemary oil, Menthol, Salicylic Acid and Ginger extract soothes irritated, rubescent scalp and maintains the healthy moisture balance of hair and scalp.
There's even Lactic Acid to help regulate oil production, while Salicylic Acid gently sheds dead skin, promoting new cell growth. Top marks for being Vegan, cruelty-free and paraben-free and available through https://www.kensapothecary.com.my/ in Malaysia.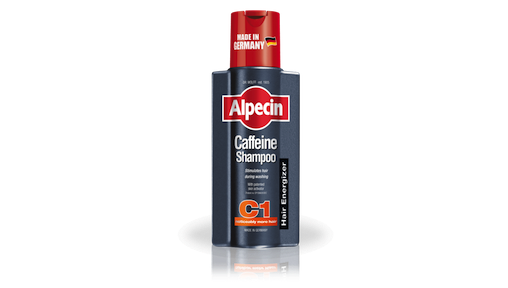 Shopping for a hair loss shampoo in Malaysia that gives noticeable hair growth? Alpecin Caffeine Shampoo C1 is a daily shampoo that strengthens weakened hair roots and counteracts premature hair loss, increases hair root productivity and enhances the speed of your hair growth.
Caffeine promotes hair growth and has been proven in numerous Alpecin studies to slow down hereditary hair loss. The active ingredient combination goes directly to the hair roots during daily hair washing. Within just 120 seconds, the caffeine travels along the hair shaft directly into the hair follicles. If the shampoo is left on the scalp for longer, the caffeine will also penetrate into the skin around the hair roots.
Even better, the Alpecin Caffeine hair loss shampoo deliberately avoids silicones. And since no softeners are used (e.g. silicone), the structure of the hair improves and will have an enhanced grip after just a few washes. Fine and weakened hair becomes stronger and easier to style!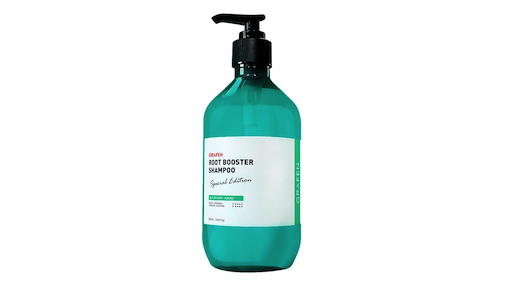 The special edition of Grafen Shampoo for dry scalps is a popular anti-hair loss shampoo in Malaysia! Grafen Root Booster Shampoo creates a healthy scalp environment for hair growth and strengthens the roots of your hair. An effective hair loss prevention shampoo specially formulated for dry and sensitive scalp, this gentle pure water type shampoo is infused with natural ingredients certified by MFDS for effectiveness.
Containing 22 kinds of amino acids, Houttuynia Cordata extract and Perilla Frutescens leaf extracts are added for scalp soothing and relieve irritation. Camellia Seed Oil and Olive Oil are great for maintaining sleek and healthy hair. With 6 different kinds of natural-originated surfactant, these deeply cleanse your scalp with an abundance of dense bubbles.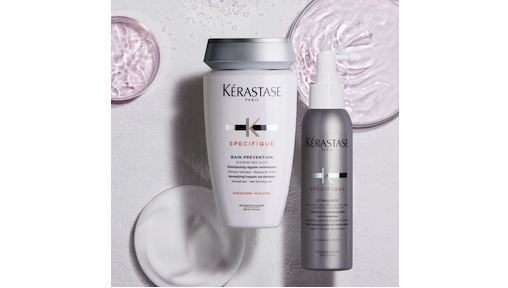 Kérastase luxury hair care products for men and women are made to meet the needs of every hair type. As one of the most popular hair loss shampoos in Malaysia, Kerastase Bain Densite is a daily shampoo to treat thinning hair and hair loss, especially in men. Combined with biotin and texturizing polymers, this product has an instant densifying action on the hair fibre, leaving a fresh and thickening effect on the hair and scalp for a light and healthy look on men.
Alternatively, try Bain Prévention Shampoo. A hair loss shampoo in Malaysia that is designed as a preventive solution to hair fall and thinning hair concerns, it is ideal for frequent usage. The unique Système Pro-Actif technology in this product helps optimize micro-circulation to reduce hair loss all while texturizing the fibre for an immediate volume effect.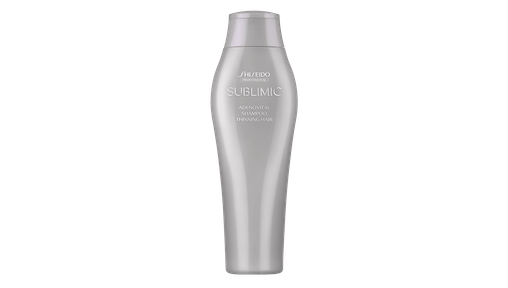 Hair loss and thinning hair can be caused by a variety of factors such as hormonal imbalances, the natural ageing process, genetics, pregnancy, or stress. Even harsh chemical treatments and frequently wearing our hair in a tight ponytail can be culprits too. SHISEIDO PROFESSIONAL has got you covered with a revolutionary formula to tackle hair loss and thinning hair issues at the very deepest root. SHISEIDO PROFESSIONAL SUBLIMIC Adenovital hair care revitalises your hair and scalp to harness and regain strength from the core.
The specially-curated Adenovital actives, including the patented and clinically-proven Adenosine, amp up the volume and inner strength of each individual strand of hair. Regular use of the SUBLIMIC Adenovital range helps hair roots to anchor firmly and deeply into the scalp for your healthiest, more voluminous hair ever. What's more, the Hair Reforming Technology and Self-Moisturising Technology ensures optimally hydrated and healthy hair and scalp. Now you know why this is one of the most popular hair loss shampoos in Malaysia!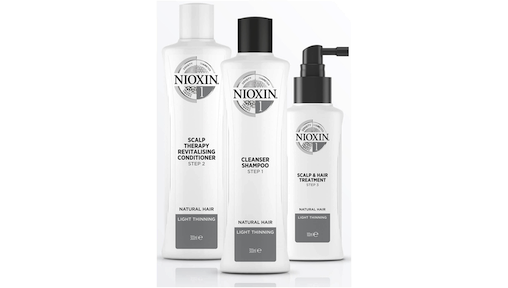 Nioxin is one of the more popular brands for hair loss shampoos in Malaysia. A leader in hair loss shampoos and hair fall products, the Nioxin 3-part system range is built for those with hair troubles. The 3 steps are effective and essential - better still you can choose the system based on your hair condition, normal thinning, progressed thinning or thinning on coloured hair. 
Prepare the scalp and hair for a comprehensive thickening treatment with NIOXIN 3-part System 1 Cleanser Shampoo for Natural Hair with Light Thinning.
Step one of NIOXIN's 3-part treatment, the derma-purifying hair loss shampoo performs a deep cleanse, eliminating dirt and impurities to pave the way for healthier, thicker-looking hair. Formulated with Activ-Renewal™ technology (a concentrated blend of age-defying botanicals and humectants), the hair loss shampoo helps to remove sebum, fatty acids and other environmental residues from the scalp and hair for fuller, youthful-looking results.
Strengthening hair structure, the professional shampoo will leave locks looking healthy and amplified. Follow up with System 1 Scalp Therapy Revitalizing Conditioner and Scalp and Hair Treatment to improve hair volume - this multi-tasking treatment will leave hair looking fuller and healthier.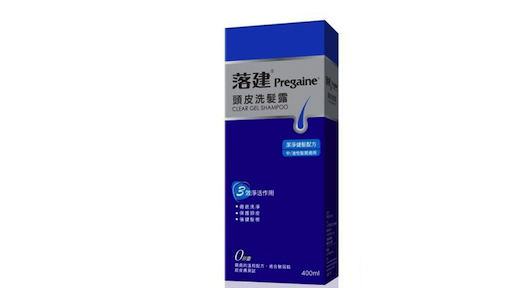 As a scientifically formulated hair loss shampoo available in Malaysia, the Pregaine Shampoo helps to add body and manageability for thinning hair and reduces hair fall. It is hypoallergenic, dermatologist-tested, and helps to remove excess oil. Lesser oil means your scalp is fresh and hair is without any residue. The product does not contain wax and promotes healthy hair with continuous use.
Tested by dermatologists and ideal for use with the Pregaine Hair Loss Treatment Solution, this combination of vitamin B5, hydrolysed 
While many scalp and hair loss products may weigh your hair down, this Pregaine shampoo is aimed at restoring scalp health but also adds body and volume to thinning hair. The shampoo also comes pH-balanced to support scalp and hair health.
These are our favourite hair loss and hair fall shampoos in Malaysia that will nourish your thinning hair and give you hair that you've always wanted!