beauty
Beauty Reviews: Skin, Hair, Teeth and Body Treatments We Recommend
Published Date
: 26 Sep 2023 10:00

Not sure where to head for a beauty makeover? Check out our list of Beauty Reviews featuring Skin, Hair, Teeth and Body Treatments we absolutely love
Want in on our best beauty reviews? We all love having a beauty makeover, whether for a special occasion or simply to pamper ourselves. But with the vast range of skin, hair, teeth and body treatments available in the Singapore, it can be hard to choose the right one. 
For inspiration, we've reviewed our favourite beauty treatments in Singapore, and what we loved about each of them. 
Featuring the best skin, hair, teeth and body treatments in Singapore, here are the ones that we recommend, and why! 
Beauty Reviews: Skin, Hair, Teeth and Body Treatments We Recommend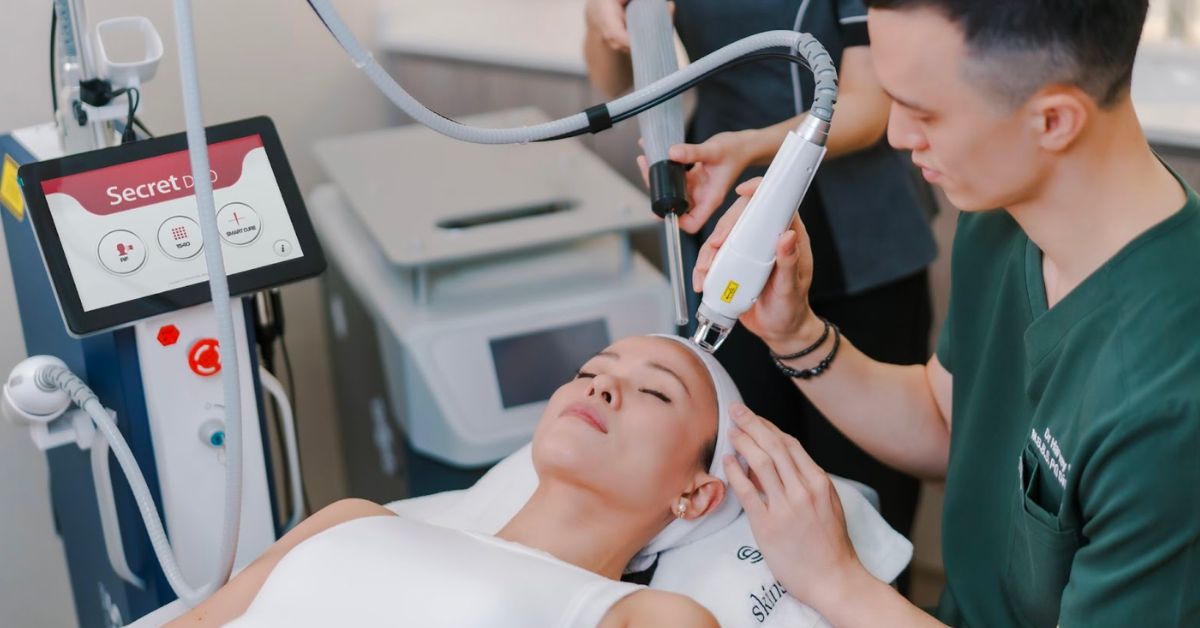 Skinscape has just recently shifted to Asia Square, the heart of the central business district, making it extremely convenient for anyone working in the central business district to get their beauty fix.  Led by Dr Harvey Ho, Skinscape embodies a philosophy that emphasises enhancing beauty rather than creating drastic transformations. It was our first time trying their Secret Duo Micro-needling Radio-frequency with Vitamin C Infusion, which is a 2-step treatment developed in-house to brighten and rejuvenate aging and pigmented skin. 
First, your skin is cleansed before the application of a numbing cream on your face. After 30 minutes, micro-needling radio-frequency with Secret Duo is used to gently stimulate and improve your skin's basement membrane and quality, which is frequently impaired in the skin with melasma and other types of pigmentation. This process also stimulates collagen growth, improving fine lines, pores, skin laxity and quality.
Thanks to the highly effective numbing cream, the overall experience was not too bad. Certain areas felt more sensitive than the others but Dr Harvey was rather reassuring and it did not feel like a long time. The next step was much more soothing, where a custom blend of brghtening and regenerative ingredients and Vitamin C is infused into the skin using electroporation. It was a soothing experience to say the least. 
The micro-needling in the first step creates micro-channels which also faciliates the delivery of ingredients into the skin. Vitamin C is chosen as the key active ingredient as it protects the skin and repairs oxidative damage from the sun and environment. It also enhances collagen synthesis and lightens pigmentation. This specialised treatment is an alternative to laser treatments. 
My skin did look a little red post treatment and felt a little sore for the next few days however my colleagues noticed that my face looked firmer the next day. Post treatment care is relatively easy as there is minimal downtime. All you need to apply is an oinment from Dr Harvey, hyaluronic acid and suncreen. A week after the treatment, my skin looks brighter, my pores look visibly smaller and my face feels taut. 
Skinscape is located at Asia Square Tower 1, #02-07, 8 Marina View, Singapore 018960.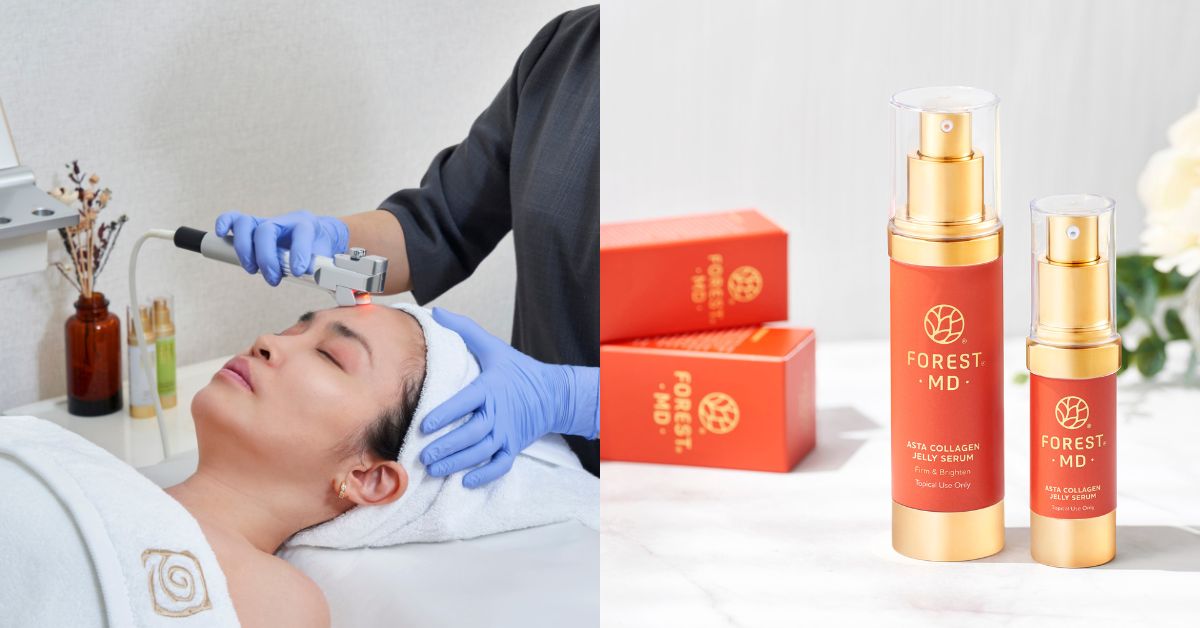 Tired of keeping up with your skincare routine? As we age, fine lines, loss of collagen, and dehydration makes us resort to using multiple skincare products and trying new facial regimens. IYAC MEDSPA's Ultimate Anti-Ageing Facial looks to target these skin concerns effectively. New to IYAC MEDSPA? This boutique medical spa at Camden Medical Centre, offers a range of products and clinical treatments curated by doctors and administered by therapists. 
Their signature anti-ageing facial uses the clinic's in-house skincare brand Forest MD, and its new addition, the Asta Collagen Jelly Serum for collagen stimulation and age-defying results. A 90-minute facial, this treatment is suitable for all skin types including those with ageing or acne and pigment-prone skin. 
What can you expect at IYAC MEDSPA? On entry, it feels reassuring that this is a MED SPA, which means clinical treatments and clinical skincare will be used to bring your skin back to its glory. And yet, this is unlike a typical clinical facial. An indulgent 90 minutes means your therapist is able to evaluate your skin in detail, tweak the treatment as necessary and bring back a glow to your complexion. 
A 5-step treatment, the Anti-Ageing Facial at IYAC MEDSPA first starts with a Sapphire Microdermabrasion. This gentle exfoliation technique helps to purify the skin, and cleanse it out. Your aesthetician may also offer to do a gentle manual extraction, based on your skin's sensitivity. 
Next up, a Mandelic Acid peel is used to reduce pigmentation, spots and promote healing of pimples or acne. Red Light Therapy and a lymphatic massage are coupled with Forest MD's Asta Collagen Serum to help the goodness of the product seep deeper into your skin. This helps to promote firmness and also reduces any inflammation.  
Forest MD's Asta Collagen Jelly Serum is specially formulated with a blend of super antioxidants, proteins, and comes enriched with high doses of astaxanthin. An orange-coloured jelly serum it can also be used as a firming mask, brightening treatment or eye gel! 
We loved how the serum absorbs quickly into the skin leaving behind a silky and moisturised feel. 
That's not the only Forest MD product used in the Anti-Ageing Facial. A pressurised oxygen infusion of hyaluronic acid and vitamins, plus a mist spray of Forest MD Stem Cell Repair Essence, work hard to get your skin plump and moisturised. This pampering process is finally sealed with gentle Bellalux LED lights, that stimulate collagen production and regeneration of skin cells.  
Immediate results from the facial include hydrated, brightened and supple skin. You will also notice a slight firming effect. To keep the effect going, we recommend buying the Asta Collagen Jelly Serum to take home, and use instead of your regular serum, day and night for that continuous glow. 
IYAC MEDSPA. 1 Orchard Blvd, #06-04 Camden Medical Centre, Singapore 248649. Phone (+65)  67389929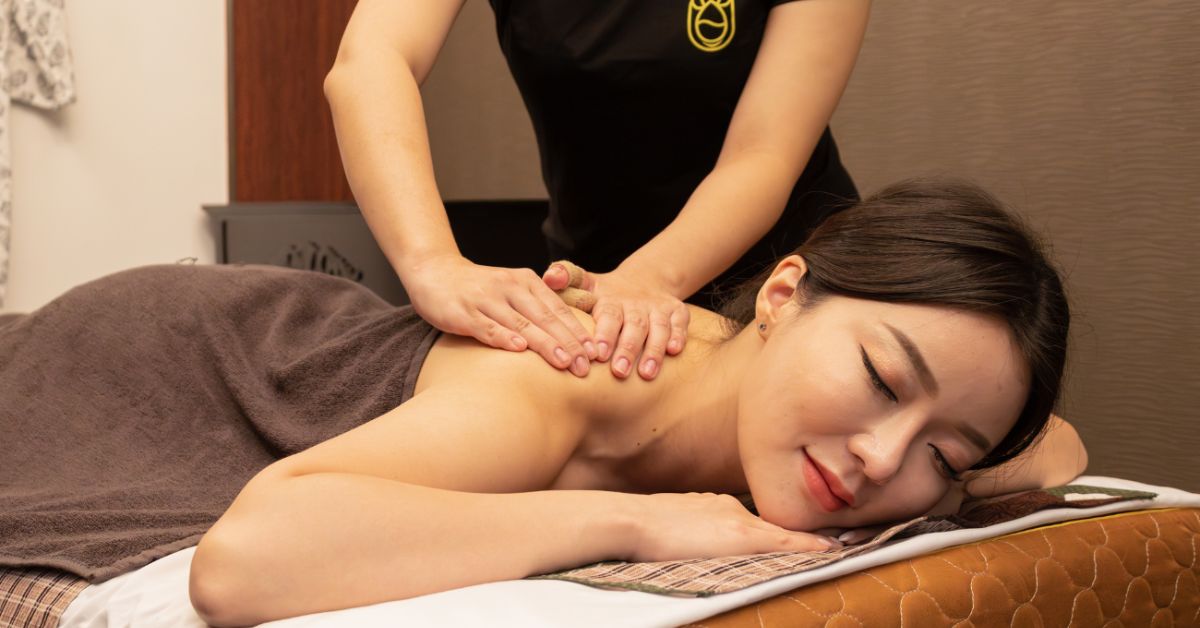 Indulge in the ultimate pampering experience at Amani Spa, where wellness meets tranquillity. Offering a wide range of premium beauty treatments and spa services, Amani Spa stands out as one of the best destinations for self-care and relaxation. Step into a haven of calm and rejuvenation, where expert therapists and state-of-the-art facilities await.
Immerse yourself in the luxurious Amani Signature Treatment, which harnesses the therapeutic advantages of Amani oil to improve general well-being. This massage, which uses the wonderful Amani oil, stimulates lymphatic drainage, reduces bloating, and improves circulation by targeting the body's circulation. Slowly but surely, feel your stress and any knots being pounded away as your body goes into complete relaxation. After the initial start, it's easy to sleep through the entire treatment!
Don't forget to book their best-selling Ganban-yoku therapy. The Ganban-yoku Hot Stone Therapy is a 30-minute session that harnesses the power of ultra-red rays and negative ions to heal, soothe, and revitalise the body which will stimulate your body's metabolism. 
And don't miss the Oxygen Capsule treatment, a 30-minute experience that cocoons you in pressurized oxygen, promoting better sleep, focus, and muscle recovery. 
With new beauty services, including Premier Enzyme Facial and Electric Slimming & Muscle Training, Amani Spa offers a comprehensive range of treatments to cater to your every beauty need.
Amani Spa is located at 101 Killiney Road, Singapore 239544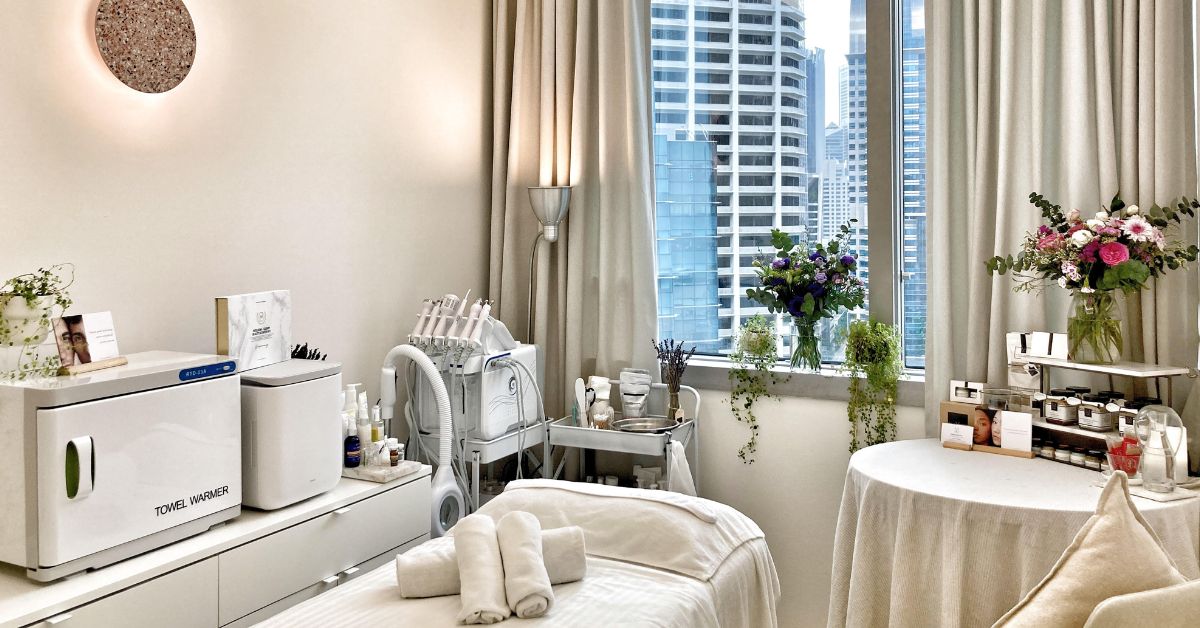 We have done numerous facial reviews over the last 8 years and Mandy T Skinlab is unlike any other. Located at 79 Anson Road, we had the pleasure to meet Mandy Leena Tan and had no idea that Mandy T herself does facial treatments for clients. 
Professionally trained and certified, Mandy T is an Electrical Facial Aesthetician with a special interest in Facial Anatomy and Physiology. Mandy is also the Founder and Artisanal Skincare Maker of multi-award-winning bodycare brand, Mandy T Skincare.
A former Senior Aesthetician and Beauty Trainer at several aesthetic medical clinics and salons, Mandy T has acquired extensive experience in the field and believes that everybody has a unique skin type and tailors their treatment plans according to their needs and goals.
After asking our concerns and cleansing our skin, Mandy T gave us her signature anti-aging facial treatment, the Ultimate Age Antidote. This pampering treatment delivers instant results with no downtime. 
Priced at $260, Mandy T's Ultimate Age Antidote is customised according to your skin needs on that day. Using both beauty products and machines, this anti-aging facial treatment includes Mandy T's signature manual and technological massage modalities which combines lifting, sculpting, and hydrating your skin. To top it off, this luxurious treatment includes a relaxing head, hands, and shoulders massage. 
A must-add on is Mandy T's Eye Rejuvenation Therapy. This eye treatment boosts the regeneration of your eye contour by smoothening and erasing signs of fatigue in just 20 minutes.
Mandy T Skin Lab is by appointment only. You can call +65 9144 8227 or email her at [email protected].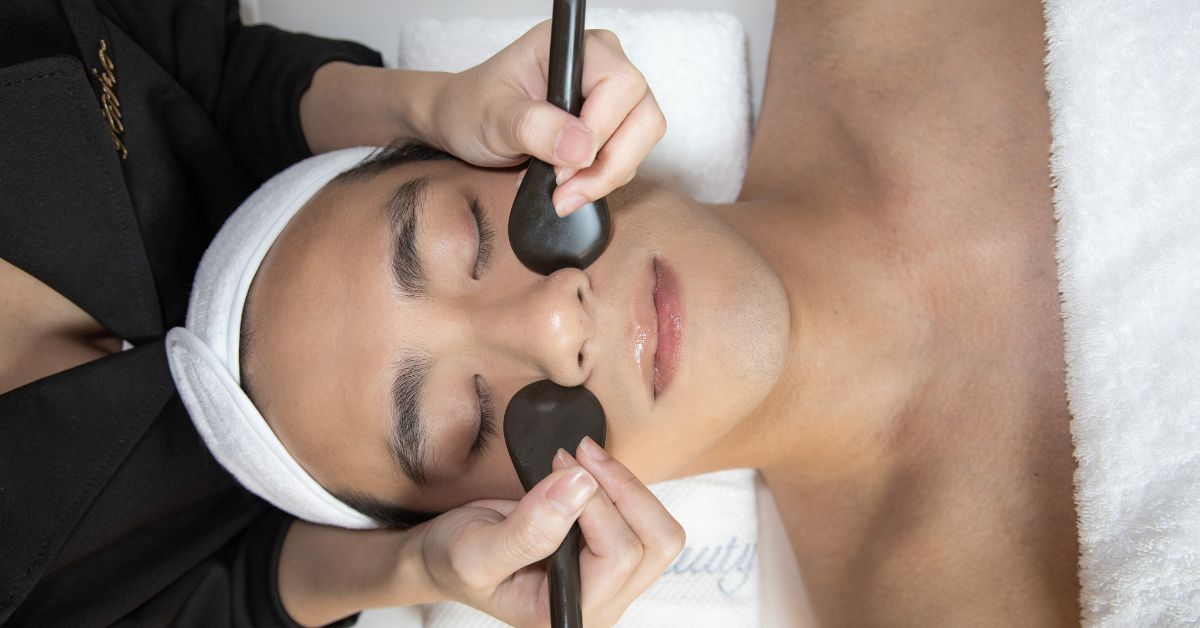 Kuko Beauty is an aesthetic clinic that uses a unique approach to facial rejuvenation called Fascia Resculpting. The founder, Aili, developed the technique after experiencing accelerated aging and sagging skin. By combining traditional Chinese medicine principles with modern practices, Kuko Beauty aims to help customers achieve the best version of themselves. 
In comparison to western plastic surgery which involves invasive surgical procedures that aim to alter or enhance one's physical appearance that carry risks and side effects, Aili's Fascia Resculpting technique is a non-invasive and holistic technique that focuses on activating the recovery function in the deep fascia layer and muscle layer to achieve a more lifted and sculpted look. This technique uses updated theories of facial muscle analysis, expression analysis, facial meridians, and acupoints to provide effective and safe results. 
Combining the latest advances in cosmetic science with Traditional Chinese Medicine (TCM), Kuko Beauty offers a holistic approach to beauty and wellness that allows people to present their most authentic selves at any age. Kuko Beauty's Fascia Resculpting technique targets the deep fascia and muscle layer to activate the recovery function and achieve real anti-aging effects. The technique is non-invasive, with no injection surgery or side effects, and it promotes holistic health. Kuko Beauty offers two types of Fascia Resculpting: Full Face Fascia Resculpting and Celebrity Face Resculpting. While it was painful and uncomfortable, my therapist Joy was very reassuring and kind. Both of us did see a difference after just a single treatment. Definitely a non-invasive face sculpting treatment for those with a higher pain threshold.
Kuko Beauty is located at 181 Orchard Rd, #03 - 12, Orchard Central Singapore 238896.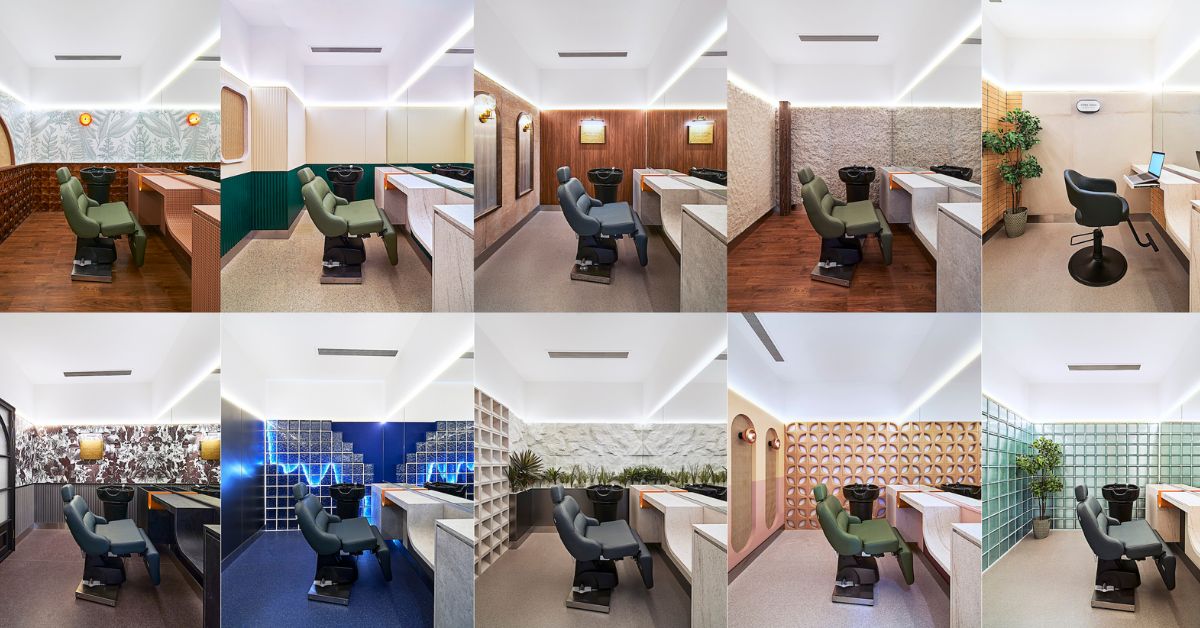 What is your idea of a private space in a salon? Peace, tranquillity, the ability to enjoy special privileges, and access to the leading hair treatments in Singapore. Ladies(and gents!), we introduce you to Chez Vous: Private Space, a unique and industry-leading concept that is all set to change the very definition of salon space in Singapore. 
Think of it as a business-class equivalent to your regular salon. Right from the entrance doorway to the individual rooms(yes, you literally get your own space), you'll find the design and interior elements here gushing luxury. Whether its a snooze in the salon's comfortable shampoo "beds" from BÜCE (Seoul) which use unique foam technology and eco-friendly plush "leather" or ipads to watch the next episode of your favourite show, all touch-points thoughtfully add that premium edge to your experience. 
And it does not end there! On offer and free for you to use, are wearable devices, a DIY facial sheet mask maker, all the gigs for a salon office such as personal work desks, power points, printing services and even an anti-stress colouring therapeutic kit! 
Want company during your salon treatment? While the exclusive space pods are available for your exclusive use, the salon also offers four semi-enclosed pods with duo seats for guests. 
We recommend keeping an appetite for your visit. The drinks menu is possibly the most comprehensive selection of delicious drinks - including Instagram-worthy teas, coffees and more. You also get to dive into a complimentary tiered high-tea set and enjoy delectable bites while getting your hair sorted. Skipped a meal? Just ask the friendly staff for a serving of instant porridge or noodles! 
And now the real question you've been wanting to ask - how much do I have to spend for this premium, luxury privilege? Similarly priced as other premium salons in Singapore, the exclusive add-ons at Chez Vous: Private Space are just that - complimentary benefits! 
Hair services at Chez Vous are available in three bundles: Basic, Premium and First Class. Basic bundles are priced at $385 (excl. GST), Premium bundles are priced at $475 (excl. GST), and First Class bundles are priced at $555 (excl. GST).
Most chemical services (such as Balayage, Perm, Soft Rebonding, etc.), inclusive of haircut and express head spa, cost $385 (excl. GST). For chemical services with an additional hair treatment, many cost $475 (excl. GST). These prices are similar to other top-tier salons in Singapore, but with all of those amazing extras, you know you want to try! 
Our verdict? From being able to swerve into a hair wash without lifting a foot(salon chairs turn into your personal wash basin!), and delighting in a pampering, massive area with all the design digs of a 5-star hotel, this is as premium as a hair salon experience in Singapore gets. 
Minus that massive price tag, of course. We'll see you there! 
Chez Vous: Private Space.  #08-01, 391B Orchard Rd, Tower B, Ngee Ann City, Singapore 238874.
Call (+65) 6235 0345 to book an appointment, or log on to chezvoushair.com/privatespace/ for more information.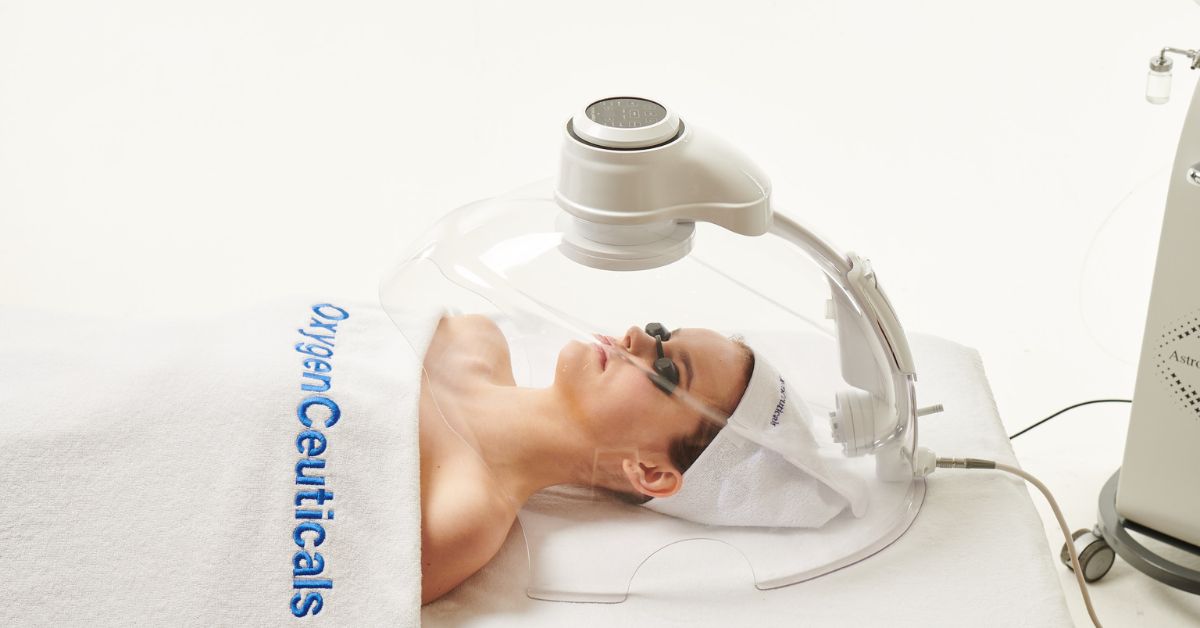 Everyone has always dreamed of achieving the dewy, clear and glassy skin that all Korean idols and celebrities have. At Cheongdam, they offer Korean medical aesthetic trends and unveil the secrets of K-beauty care for a flawless complexion.
The Astrodome O2 Facial by Cheongdam Oxygen is the world's first LPE therapy with an NIR and anion plus oxygen mist system. It provides multiple benefits for cell renewal and skin texture improvement. The facial begins with a deep pore cleansing with anion and oxygen scaling technology. This helps stimulate skin renewal and blood purification and strengthens the skin barrier. Followed by comprehensive care for the face, neck and scalp. 
Other popular treatments at Cheongdam include the Korean Signature 10-Step Skin Treatment and the Pico Mix and Match Programme, which offers a unique, personalised Korean-style skin experience. Furthermore, they offer a comprehensive range of services such as lasers, botox, fillers, skin injectables, hair growth treatments, and more. 
We know the struggle of figuring out what works best for our skin. At Cheongdam, their meticulous treatment process includes a thorough skin consultation for every customer to ensure their needs are properly met. 
Furthermore, Cheongdam oversees the entire process from the consultation to the treatment itself to the aftercare and home care. You can expect follow-up calls from their aestheticians to check on your skin condition after their treatments. With their team of professional aestheticians and effective treatments and procedures offered, you are definitely in good hands when achieving K-inspired glass skin with Cheongdam. 
Cheongdam, Multiple outlets islandwide. Phone: (+65) 9066 9466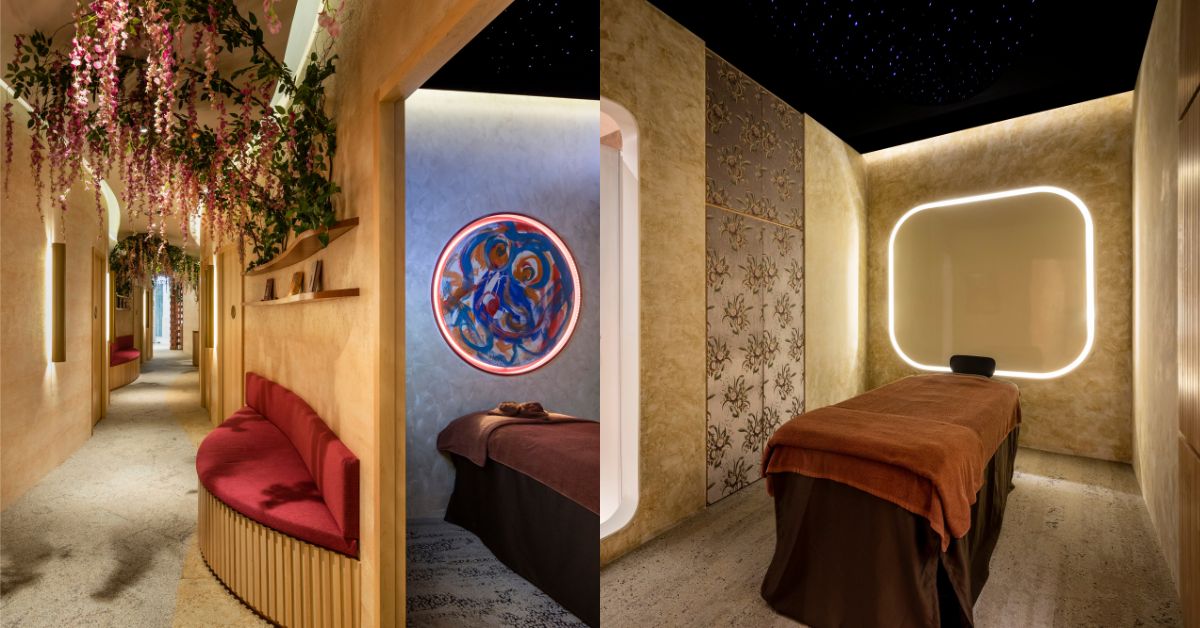 Originating from the ancient traditions of China, Gua Sha is an ancient massage technique to relieve tension and encourage lymphatic drainage while tightening and sculpting. Spa Esprit takes a different approach to this century-old therapy with its new Gua Sha Facial. Combining new-age sound cleansing and aromatherapy. 
Spa Esprit believes in true restoration and balance in perfect harmony. Expect to feel lifted and detoxed with glowing skin from their gentle Gua Sha Facial. Bringing positive energies and good vibrations from the TingSha Bells sound ritual. Furthermore, feel a sense of relaxation from the aromatic herbal compress.
Relieve all your stress during the 90-minute session as the skilled therapist transports you into a zen space. Starting off with a TingSha bell ritual, with clear ringing tones dispelling any negative thoughts and energy. Followed by a hot herbal towel compress which showcases nine different herbs to be applied to the face. This helps remove any residual stress and tension inside the body. The herbs are rich in antioxidant and anti-inflammatory properties to heal and give extra nourishment to the skin.
Fret not as this Gua Sha facial does not give post-facial redness and bruises. Zero downtime is guaranteed at Spa Esprit as their experienced facial therapists use precise yet light deft movements that will tighten and clarify the skin while reducing puffiness and wrinkles at the same time. For those with dark circles, Gua Sha also helps improve blood circulation and bring a youthful glow. 
Spa Esprit offers a First Trial Price of $165 (inclusive of GST), as well as a Regular Retail Price of $330 (inclusive of GST). 
Spa Esprit, Multiple outlets islandwide.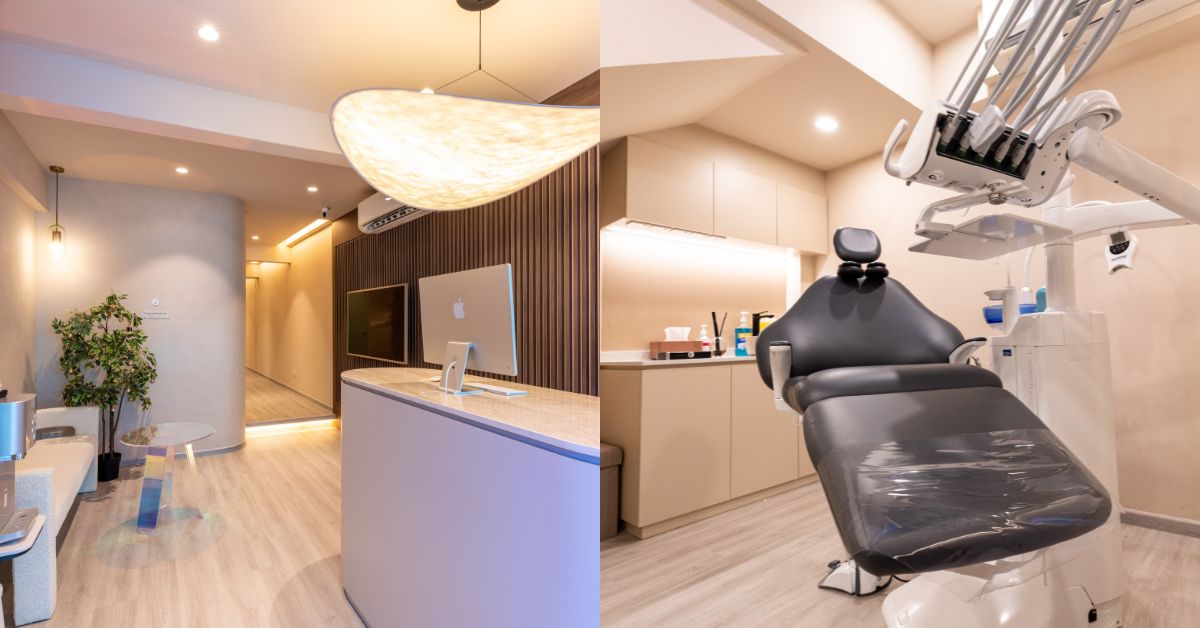 Want the expert view on teeth whitening? Brightside Dental is Singapore's first dental clinic dedicated only to teeth whitening services. What makes Brightside different from other aesthetic clinics are the immediate results that follow after a 60-minute session. 
Everyone agrees that having a brighter smile definitely brings that confidence boost. However, take into account cost for the treatment, and the consequent sensitivity, teeth whitening doesn't seem that 'bright' a proposition for most. Here's where Brightside Dental steps in. Offering a clinical environment(so you know it's safe!), and costs that are easy on the pocket, they make the case for effective teeth whitening that you can afford. 
And while they have the right clinical facilities and doctor at the helm, the Brightside experience is very different from a typical dental visit. This is especially a big factor for those that suffer from dental phobia! The space at Brightside is designed to be calming for the comfort of patients. Imagine a dental visit but with an immersive spa-like experience. The session starts with a quick consultation, scaling and polishing. The best part is, you can take a quick nap or watch your favourite Netflix series from the TV suspended above. 
The results? Expect to see visibly brighter and whiter teeth by 3-5 shades. This is achieved by using teeth whitening gels that range from 10-35% in concentration. A whopping value compared to the usual treatments on the market which only use <0.1% concentration! 
Want a little hand holding? Our experience at Brightside Dental was all things positive! The actual process was seamless, with plenty of fun Netflix thrown in. Constant checks, mean you can raise an alarm when your teeth have had too much. We peaked on sensitivity towards the end of the session, but the staff at hand, quickly customised the treatment to match that. A few hours of tingling and sensitivity later, and that bright smile is yet to leave our sides!
Results vary due to different lifestyle habits, however, they typically last 12-18 months. The helpful staff will explain ways on keeping sensitivity low, and a few tricks on managing the shade of your new found teeth. Efficient and easy on the wallet - head down to Brightside to achieve your brightest smile today!
Brightside Dental, 20 Amoy St, Singapore 069855. Phone: (+65) 8280 7679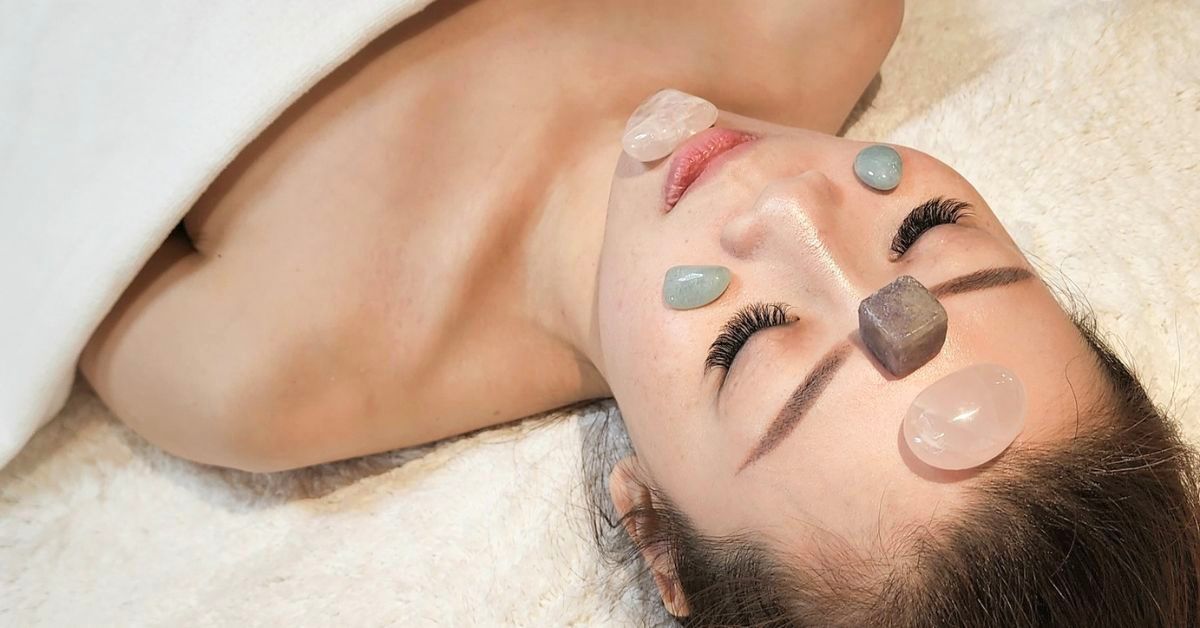 The La Source Crystal Healing Facial is all you need for mind, body, and spirit wellness at its finest. This therapeutic facial employs the healing properties of crystals and the deft hands of skilled therapists to deliver a deeper experience in skincare and well-being. 
Choose from a variety of crystals to refine your spa experience. Whether it's the Onyx Facial for vitality and cleansing, Rose Quartz for anti-ageing effects, or the Jade Facial for stress release and tranquillity. 
To improve blood and fluid circulation, La Source uses unique face rollers, instruments composed of various crystals, and massage techniques. Overall, increasing lymphatic drainage and skin suppleness, and minimising oedema and puffiness.
We tried the Onyx Crystal Healing Facial which promises improved skin, detoxification and revitalized vitality. The facial kickstarts with essential oils for an easing effect, followed by soothing massage techniques. Furthermore, crystal instruments are utilised to help with swelling and blood circulation. Finally, signing off with a Singing Bowl. You can choose a deeper extraction for the skin care component or keep it lightly invasive for an overall soothing experience. 
Additionally, we advise going with the 15-minute Facial Crystal Grid add-on. Each crystal is strategically positioned on meridian points where they vibrate at different frequencies and boost a natural glow when in sync. They are also known to absorb heat and release it in the form of tension. 
La Source Spa, 581 Orchard Road, voco Orchard Singapore (former Hilton Singapore 02-17/18, 238883. Phone: (+65) 6732 1318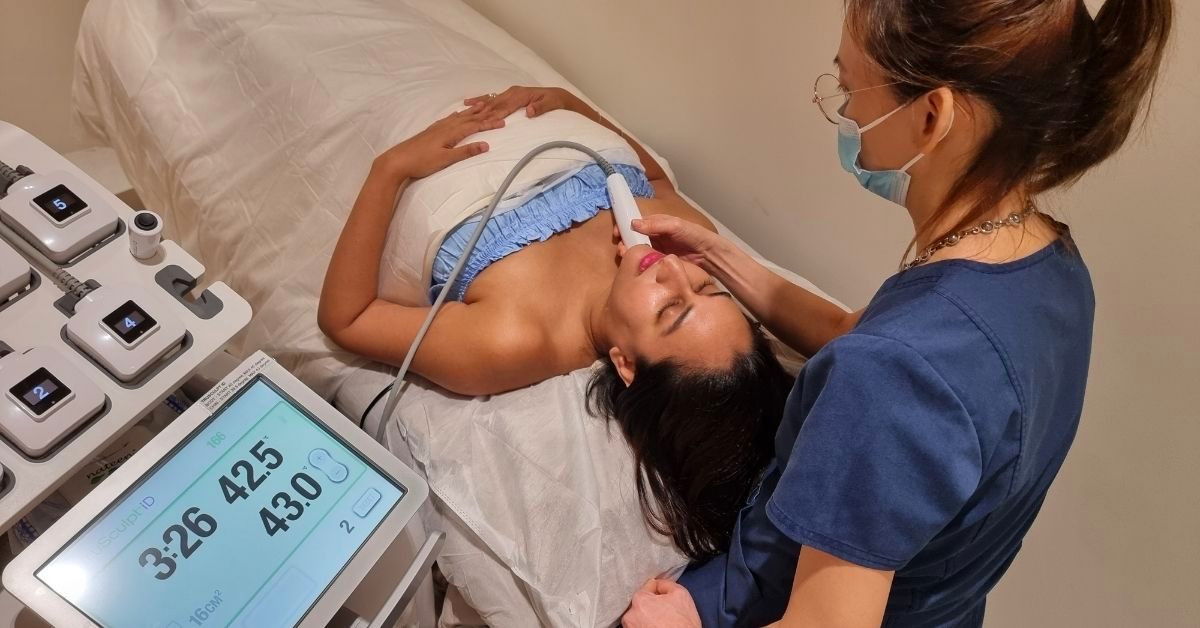 truSculpt iD is a non-invasive body contouring and permanent fat reduction treatment in Singapore. To achieve long-lasting fat loss, it utilises advanced monopolar radiofrequency technology to destroy fat cells in the deep subcutaneous layer. With the versatility of 6 applicators, the treatment is customisable for all body shapes and types. In just 15 minutes, the treatment can result in a 24% fat cell reduction. Fat cells are heated until they are destroyed and naturally removed by our body.
The truSculpt iD procedure is extremely comfortable and painless. You can expect a warm sensation resembling a hot stone massage. A pleasant, cool temperature is maintained on the skin's surface while radiofrequency radiation is applied to the deep subcutaneous fat layer during the procedure.
The best part is, there is minimal downtime after the procedure! The treatment area will be warm and reddish but resolved quickly within 1-2 days. 
Results vary from person to person, however, we could see a difference in 2 weeks! Typically, fat cells take up to 12 weeks to be removed naturally by the body. Results can usually be seen about 4-6 weeks after the first treatment, and you may continue to see improvement up to 12 weeks post-treatment.
SOL Aesthetics Medical Clinic, 101 Irrawaddy Rd, #17-13/14 Royal Square at Novena, Singapore 329565. Phone: (+65) 6530 3620