Nowadays, so many celebrities have jumped into the cosmetics industry to launch their own line of makeup and beauty products. Which of these celebrity makeup brands is making a mark in the beauty industry?
Check out Vanilla Luxury's list of the latest celebrity makeup brands and cosmetic lines: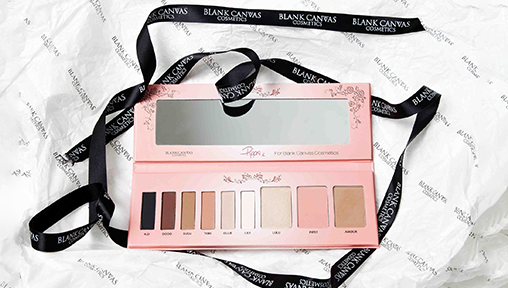 Pippa O'Connor is an award-winning businesswoman and number one bestselling author and is the brains behind one of Ireland's leading lifestyle blogs. She is also the founder of two of Ireland's leading cosmetics brands POCO By Pippa and Pippa Collection.
The Pippa Palette is a whole makeup palette containing everything any woman would need. It is made up of 6 gradients of nude-toned, matte finish, pigmented eyeshadows, velvety in texture and easy to blend. The palette also contains 3 face shades – a peachy pink blush, a matte warm brown bronzer and highlighter.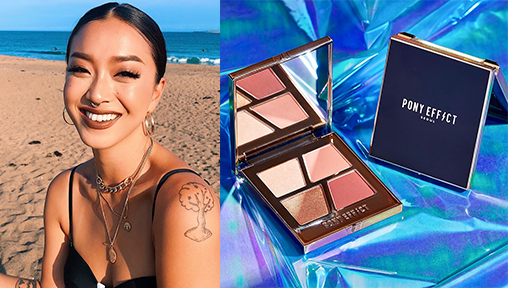 Pony is one of South Korea's most famous beauty gurus who has been blogging about Korean beauty and makeup for years with over 600,000 subscribers on YouTube. Her real name is Hye-Min Park but everyone usually calls her by her unique nickname, Pony.
Pony initially partnered up with Memebox, a subscription box company that focuses on curating Korean beauty products and cosmetics. With success from the partnership, Pony announced that she will be working on her own makeup brand called Pony Effect. Pony Effect carries makeup products such as eyeshadow palettes for easy glam, a wide variety of lipsticks such as metallic, glossy and matte as well as nail polishes in bright, tropical colours.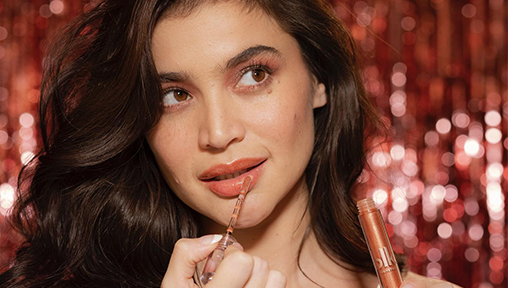 blk cosmetics is founded by Filipino celebrity, Anne Curtis, who is also the Creative Director and the face of blk cosmetics. 'blk' stands for black, a colour that Anne loves and is created with everyone in mind. blk is cruelty-free and is suitable for different types of skin tones.
Anne's makeup line includes the all-day lipsticks, eye and face makeup products. She also released two flattering shades for the contour, blush, and highlight palette called Flushed (rose) and Sun-Kissed (peach).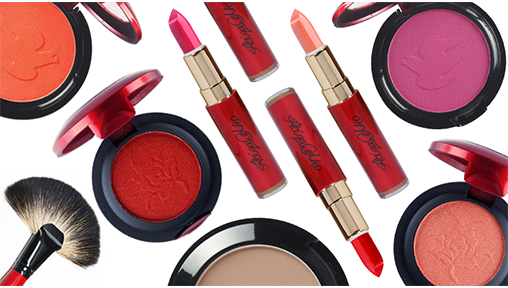 Atiqa Odho Cosmetics is the first and only celebrity cosmetic brand of Pakistan and is founded by Atiqa Odho, a beauty queen and film actress. Atiqa ventured into the beauty business in 2004 to revolutionise the cosmetics industry in Pakistan.
Atiqa Odho stands for timeless beauty, opulence and empowerment and is committed to empowering women with good quality products and infusing them with the confidence to stand out and shine in life. Some of her makeup products include eyeshadows, lipsticks, powders, contour powders and blushers.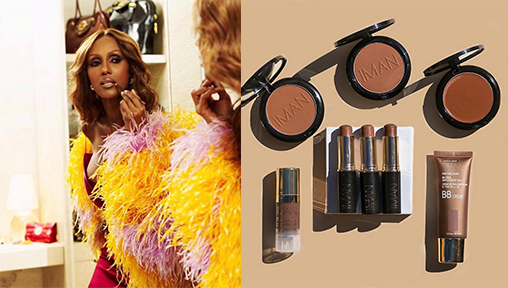 IMAN Cosmetics is founded by Somali-American fashion model, Iman. IMAN Cosmetics is a beauty company that was launched in 1994 and has created the first makeup and skincare collection designed for all Women with Skin of Color™.
The IMAN brand philosophy holds that women with skin of colour represent many races, cultures and ethnicities. IMAN Cosmetics and Skincare is designed for African American, Asian, Latina and multicultural women with skin tones in a myriad of shades. The brand offers skincare and makeup products, including 16 foundation shades. You can find out your shade here.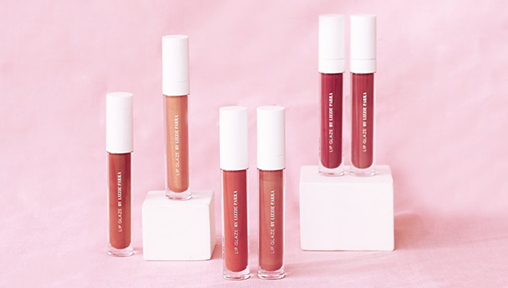 BLP Beauty is started by Indonesian YouTube beauty guru Lizzie Parra, with the idea that beauty is for everyone and that confidence comes from within. the brand features a small but curated makeup selection of liquid lipsticks, eyeshadows and brow products. 
Lip glosses were launched this year and it comes with flavourful names, Spiced Masala, Poppy Jam, Cranberry Cobbler and Sparkling Rosé. Two more options are added for your nude-and-shiny makeup look and they are Raspberry Mousse and Nectarine Tart.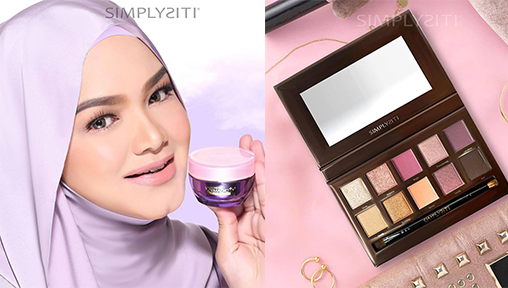 SIMPLYSITI is a cosmetics brand that was founded by award-winning Malaysian celebrity and singer Dato' Sri Siti Nurhaliza in 2010. SIMPLYSITI was derived from the word 'simplicity'.
A huge favourite among many women in Malaysia, SIMPLYSITI offers a comprehensive range of makeup products such as lipsticks as well as fragrances. Recognising the needs of her customers, SIMPLYSITI has a range of anti-aging skincare products which includes the ever so popular BB Cream, Rejuvenating Serum and a Moisturiser that are all priced affordably for the everyday woman.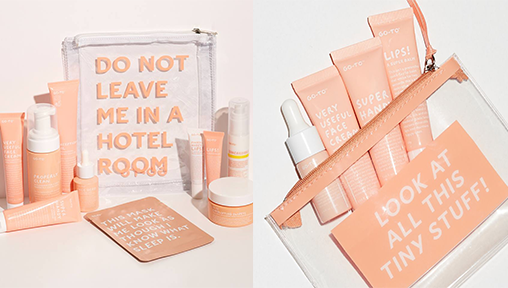 Go-To Skincare may not necessarily be a makeup brand but it focuses on the health of your beauty, which is equally important. Founded by Australian beauty editor and author Zoë Foster Blake, she created Go-To after years spent using and reviewing bazillions of cosmetics and writing a book on the basics of beauty called Amazinger Face.
Go-To features a simple yet effective range of skin essentials based on best-in-class botanical ingredients. With no synthetics, silicones, or any pests, Go-To beauty products protect, nourish and strengthen even the most sensitive skin, ensuring it is healthy, happy and calm. Zoë's picks for you are the daily moisturiser, sheet masks and facial cleanser.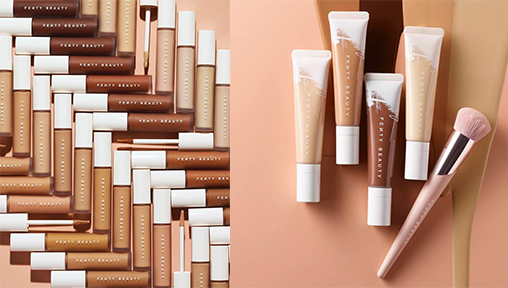 Fenty Beauty is created by celebrity singer Rihanna in hopes to promote inclusion among women after seeing a void in the industry for products that performed across all skin types and tones. Fenty Beauty focuses on a wide range of traditionally hard-to-match skin tones, creating formulas that work for all skin types and pinpointing universal shades.
In September 2017, Fenty Beauty was launched and the 100% cruelty-free makeup products are designed to feel lightweight and "make skin look like skin". Fenty Beauty redefines the rules with light-as-air formulas that love to be layered, in a global lineup of shades designed for all.
Some of Rihanna's favourites from Fenty Beauty are the body lumizer  "BODY LAVA", an instant retouch setting powder "PRO FILT'R"  and the "MORROCAN SPICE" eyeshadow palette.
Fenty Beauty carries a wide range of makeup products such as concealer, lip products and the infamous foundation that provides a variety of shades ranging from light to deep. Do not worry if you are unsure of your shade, you can do so through the shade finder.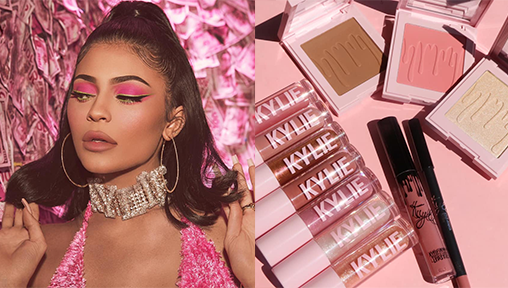 Kylie Cosmetics was formerly known as Kylie Lip Kits and was founded in 2015 by celebrity Kylie Jenner. Part of the Kardashian family, Kylie Jenner is the youngest self-made billionaire in the world.
In 2016, Kylie Lip Kits was renamed to Kylie Cosmetics after the release of the famous liquid lipstick and lip liner to create the perfect Kylie pout. Kylie has since gone on to expand the makeup collection into a full range of makeup cosmetics, including eyeshadow palettes, concealers, highlighters, blushes, accessories and brow kits.
The setting spray "Face Spray", Kyshadow (Kylie and eyeshadow) "The Bronze Palette" and Kylie's Summer Glam Bundle are some of Kylie's favourites. You should definitely try her best-selling makeup product, MATTE Kylie Lip Kits, in which the lip kits are all vegan!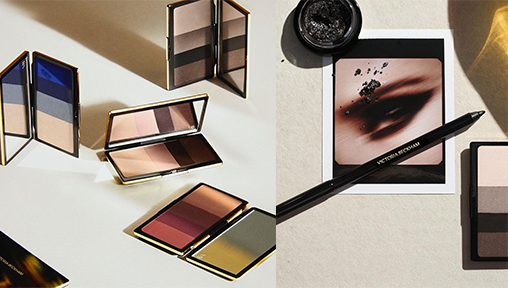 Victoria Beckham Beauty was created by Posh Spice Victoria Beckham with the idea to create makeup that fuels and inspires women who are perpetually in motion.
A modern luxury, Victoria Beckham Beauty carries makeup products that are inspired by Victoria's signature smoky style. There are three makeup products in the line, with lips launching next month followed by skincare and perfume.
The Smoky Eye Brick comes in four shade ranges: Signature (warm beiges and pinks), Tuxedo (cool grays), Royal (cool blues), and Tweed (warm reds). Lid Lustre is a cream-to-powder intense pearl eyeshadow perfect for swiping over lids with abandon. Satin Kajal Eyeliner is available in three shades, black, bronze, and Bordeaux and is waterproof.