A trip to Delhi is incomplete without tasting its local flavours. Being a melting pot of flavours, there is an incredible line-up of fine dining restaurants in Delhi which includes the famous award-winning Indian Accent on one end and street food on the other. From the street food category, we have curated a list of nine famous street food joints in Delhi.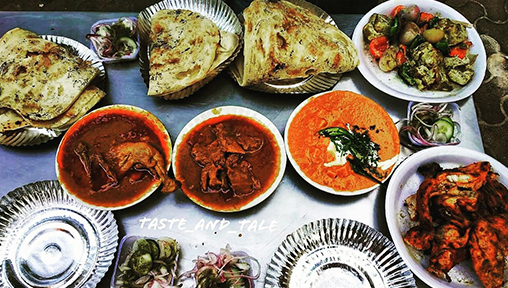 Image credits: taste_and_tale
Located in Safdarjung, South Delhi, Rajinder da Dhaba is a famous must-try street food joint in Delhi for Punjabi-Mughlai cuisine. Rajinder Da Dhaba started as a roadside stall and now owns half of the market place it is in.
Rajinder da Dhaba opens at 5 PM and stays operational till midnight. The best sellers at Rajinder Da Dhaba are their Chicken Tikka, Mutton Kebabs and Mutton Rogan Josh. One can smell the spices and curries the moment they enter the market place and everything is cooked right in front of you.
Another popular dish at Rajinder Da Dhaba is Galouti Kebabs, the consistency of which is so soft that it breaks when you pick it up. This place operates both as a takeaway and has a restaurant adjacent to the take away counter that goes by the name of RDX: Rajinder Express.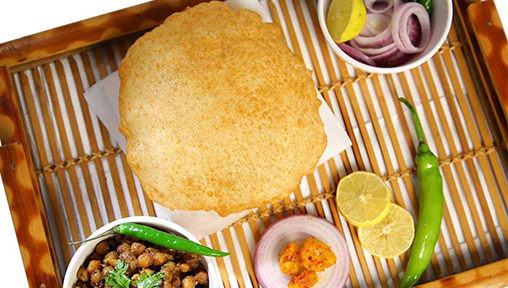 Image credits: Sitaramdiwanchand
Began in 1970 as a local vendor on cycle selling Chole Bhature, Sita Ram Diwan Chand is now a well-established and on the bucket list of tourists. Located in Paharganj, Sita Ram Diwan Chand is opened from 8 AM to 6 PM.
One can find many outlets for Chole Bhature in Delhi but what makes Sita Ram Diwan Chand standout and be regarded as a must-try street food joint in Delhi is the fact that their taste and quality has not changed even after being fifty years in business. The Chole Bhature at Sita Ram's is mildly spiced and served with pickled carrots, green chillies and diced onions.
Old Famous Jalebi Wala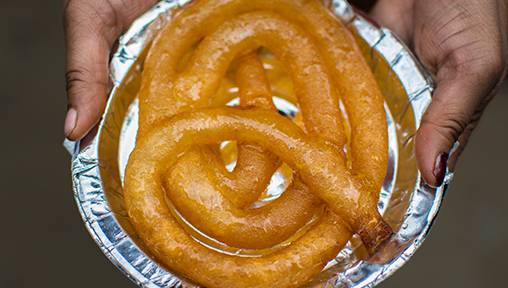 As the name itself suggests, Old Famous Jalebi Wala is one of the must-visit food places in Old Delhi. Began in 1884, this place has made fans out of the elite circle of politicians and celebrities alike despite its humble establishment.
The secret behind the success of this famous street food joint are the ingredients used, the syrup is made out of unrefined white raw sugar and the Jalebis are prepared using clarified butter and cooked over coal fire right in front of you. Old Famous Jalebi Wala serves jalebis topped with Rabri, a sweet condensed-milk-based dish.
Aap Ki Khatir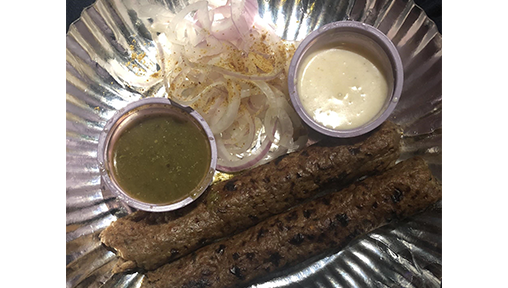 Image credits: twohangrywomen
Currently located near SDA Market / Hauz Khas, Aap Ki Khatir is a humble establishment which operates from 6 PM onwards. Regarded as one of the best places for Kebabs in Delhi, Aap Ki Khatir's best sellers are Mutton Barra, Galouti Kebabs, Kakori Kebabs and Shahi Parathas. Despite not having any seating arrangement and it being a small joint, people from all over Delhi and beyond visit this place for their delicious food. Our Editor-in-Chief has this on her bucket list every time she visits Delhi.
Vaishno Chat Bhandar

Image credits: food_swingss
Situated in the heart of North Campus in Kamla Nagar, Vaishno Chat Bhandar is always crowded. Vaishno Chat Bhandar has been in the business for more than a decade and their best-selling dishes are their Golgappa, Dahi Bhalla, Potato Chaat and Pav Bhaji. 
Pandit Paan Bhandar near Claridges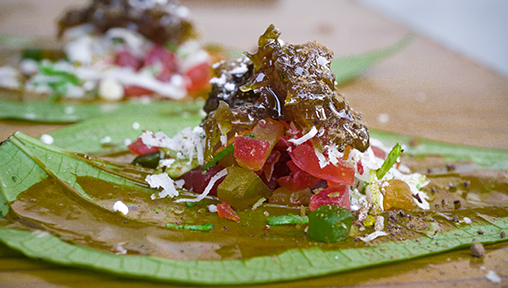 One can find a Paan shop in every corner in Delhi but Pandir Paan Bhandar stands out among all of them. Located right behind the five-star hotel Claridges, Pandit Paan Bhandar started 37 years ago and has maintained a loyal clientele till now. The bestsellers here are the sweet paan and the chocolate paan. Pandit Paan Bhandar stays open till wee hours in the morning and is a must-try Paan joint in Delhi.
Jung Bahadur Kachori Wala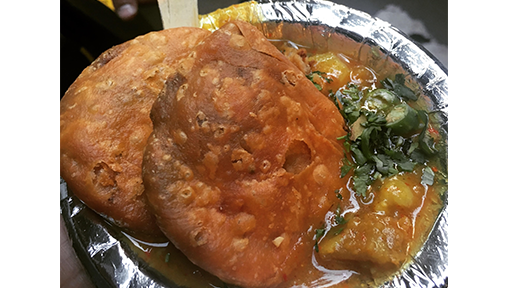 Image credits: foodie_youniverse
Located in Chandni Chowk, Old Delhi Jung Bahadur started in 1971. Famous for their fiery curry of potatoes and Green Chutney, Jung Bahadur Kachori Wala offers multiple options in Kachoris such as Onion Kachori, Peas Kachori, Dry Fruit Kachori and more. Their bestseller is their Kachori stuffed with a dried paste of pulses and spices served with potato curry and freshly chopped chillies.
Roshan Di Kulfi Karol Bagh
Image credits: spiceupandexplore
Started by Roshaan Diwan when he migrated to India after the partition, Roshan di Kulfi is a must-try street food joint in Delhi. Located in the middle of Karol Bagh, Roshan di Kulfi is famous for their Kulfi and North Indian snacks. Their Kulfi Faluda is one of the best selling ones in Delhi and their other iconic snacks include Chole Bhature, Papdi Chaat, Potato Cutlets and Dahi Bhalla. Roshan di Kulfi also customises their snacks in the months of Navratri according to the traditions by ditching onions, ginger and garlic.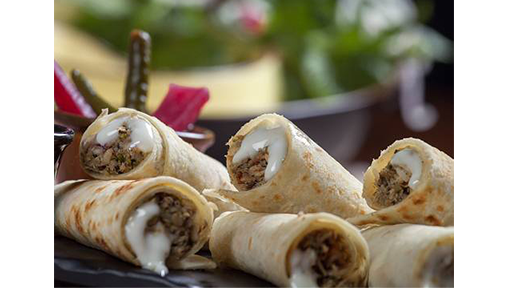 Al-Bake Shawarmas was started by businessman MZ Beg in 1996 after working in the hospitality sector for more than twenty years. Located in New Friends Colony, Al-Bake has been dishing up delicacies from the Gulf since then, and even until today, their Shawarmas are one of the most iconic ones in Delhi.