Perfectly groomed nails speak volumes about one's personality and with a routine of hustle and hardship, many areas of our body go ignored and our nails top that index. Thanks to the trend of fancy and quirky nails, Singapore has various Nail Bars to choose from for pampering and treating nails with care.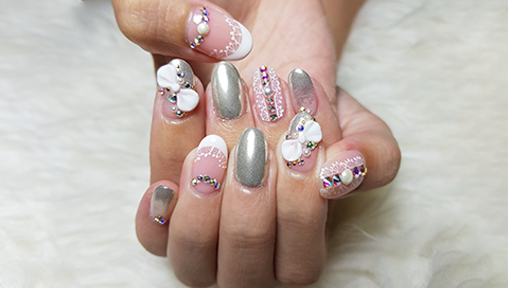 Located in Ghim Moh, Polished Nails is a small yet cosy salon known for their specialisation in creative and the latest customised nail art. Apart from the regular nail treatments and SPA treatments, Polished Nails provides an affordable nail art promotion in which new nail art designs are curated every month.
Polished Nails is a great option for women in search of a rejuvenation session and can indulge in self-care with Polished Nails' cuticle nail care, buffing and shaping with customised nail paints and designs.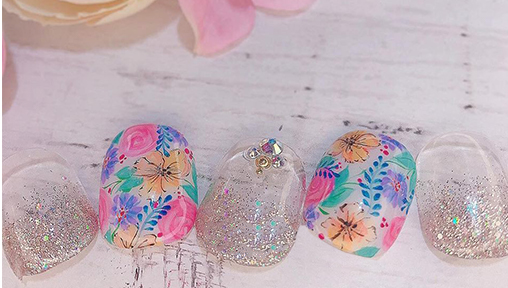 Image source: Home Nails Facebook
Voted as one of the top 10 Best Nails Salon in Singapore, Home Nails is a slick condo away from The Cathay. Home Nails is a spick and span living room-like space, designed for comfort so you can relax with a cup of tea and watch TV. The staff at Home Nails is certified by reputable academies and the owner holds a degree from Korea specialising in nail designs.
Home Nails offers various packages and options to choose from starting from $65 and including services such as Bridal organic spa, the designs for which are curated in their own extensive in-house magazine whereas the French collection offers designs with crystal or lace. The Gelish at Home Nails is a speciality as it runs smoothly on hands when soaking off. Home Nails also offers free fixes if your manicure chips or loses any stick on elements.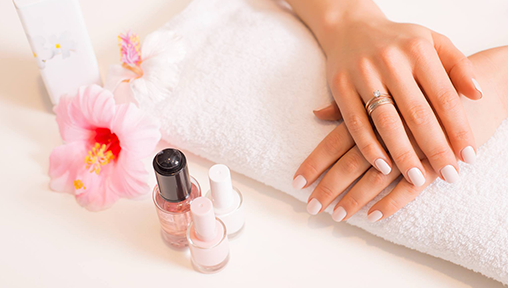 Image source: Kenzie Spa & Nails Facebook
With more than ten years of experience, Kenzie Spa & Nails has given pampering a completely new meaning altogether. Known for their CND Shellac service, the only lamp designed to cure all five fingers in half the time with lightweight ergonomic designs as well as patent-pending designs with 14+ day nail colour and Brisa Gel.
Kenzie Spa & Nails, an urban boutique shop boasts of a trained and professional staff attentive to your comfort and needs. They do not just provide painted acrylic nails but a complete relaxation experience that will keep you coming back.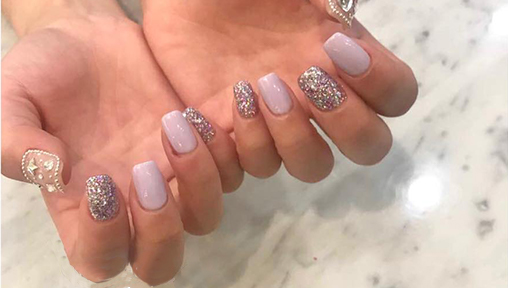 Image source: Nail County Facebook
Awarded as the Reader's Choice Best Nail Art Salon, Nail County delivers an extensive range of Korean nail art and other nail services that are very unlikely to be found anywhere else in Singapore. Nail County promises a royalty-worthy service with high-quality products.
The Resin Gel Treatment at Nail County starts from $60 and other nail care treatment such as manicure and pedicure at $35. With their trendy Korean style, Nail County not only offers a luxurious enchanting experience but Nail County's expert team also provides Korean Nail Art and nail repair treatments with state of the art facilities and uses products known for their superior quality.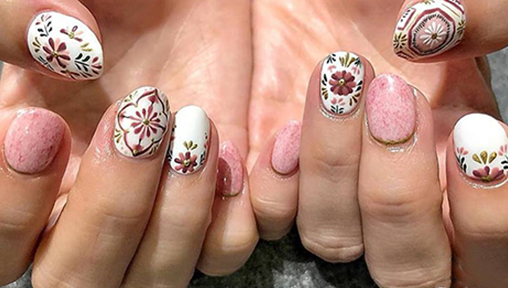 Image source: Nailz x Collab Facebook
Nailz X Collab stands out from its competitors because of its fresh perspective and new ideas. Despite their long list of loyal customers, Nailz X Collab never stops experimenting when it comes to nail art and ensures the use of only premium quality products. Interesting nail art designs apart, Nailz X Collab also provides a wide range of other treatments such as manicures and pedicures, even for gents.
With their emphasis on hygiene and comfort, Nailz X Collab offers nail extensions, various kinds of gelish manicures and pedicures as well as the classic ones, and LCN and IBX Nail treatments.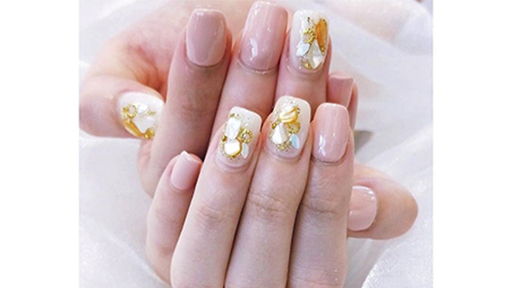 Image source: Nails & Good Company
Nails & Good Company began with a vision of social responsibility, the result of which is that the products used at Nails & Good Company are all curated in-house ensuring less toxic, vegan, cruelty-free, organic, breathable, natural and safe products that do not harm the customers or the staff.
Some of the brands available at Nails & Good Company include ncLA, Orly, Zoya, and ClearZal. The basic manicure starts from $15 whereas the deluxe packages include cuticle care, buff-shine, massage, colour and dry skin removal. At Nails & Good Company, you can select their additional products such as milk and honey bath, aroma essentials, ampoule and honey sugar scrub. Nails & Good Company offers nourishing treatments such as  Fungus No More, Collagen Masque, Goodbye Callus and the Glamourous extensions include Gelish Extensions, Infills and Extension Removal.