It's the time of the year where everyone's excited to travel and in this digital age, we have become a generation of savvy travellers. By now, we all would have our favourite websites or travel apps but here are 5 travel hacks for your next vacation.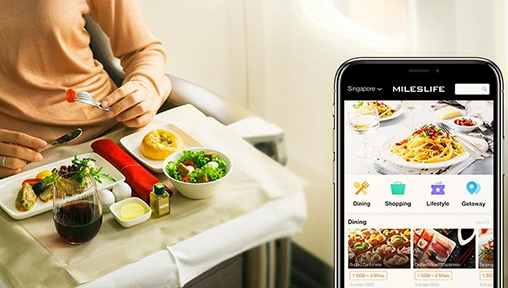 Mileslife is the first app that allows us  to earn miles in our preferred frequent flyer program through everyday dining, lifestyle, retail, travel, and activity spending. With more than 20,000 selections, including cafes, fine-dining restaurants, global luxury and boutique hotels, high-end retailers, gift cards, and attraction tickets, we have  never short of places to earn miles. Even better - the miles you earn on Mileslife stack with the miles from your credit card, enabling you to get your dream vacation faster.
Mileslife partners with 16 different frequent flyer programs including Singapore Airlines KrisFlyer, British Airways Executive Club, Emirates Skywards, EVA Infinity MileageLands and United MileagePlus.
Download the Mileslife app now and use the promo code VANILLA to enjoy 1,000 welcome bonus miles for your first transaction. Other terms and conditions apply.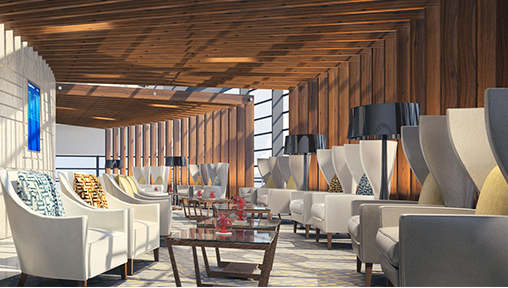 Traveling can get stressful, from long lines at the check-in counter, to noisy, overcrowded airport terminal itself. Delays, cancellations, diversions, and misconnections are never within our control, but having a place to make the most of your time in the airport is. 
LoungeBuddy revolutionises the airport experience by giving any traveler the ability to discover, book, and access premium airport lounges worldwide. Lounge access was previously reserved only for elite frequent travelers. Now, with LoungeBuddy in hand, all travelers can instantly book guaranteed access to their very own airport oasis.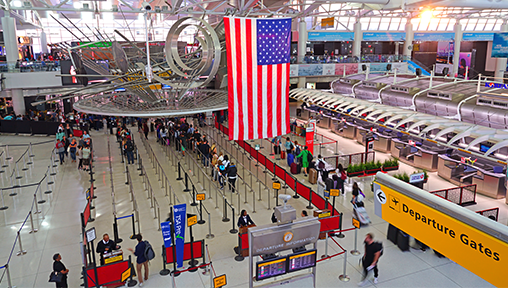 Global Entry is a U.S. Customs and Border Protection program that allows expedited clearance for pre-approved, low-risk travelers upon arrival in the United States. Members enter the United States through automatic kiosks at select airports.
Citizens of Argentina, Colombia, Germany, India, Panama, Singapore, South Korea, Switzerland, Taiwan, United Kingdom and Mexican Nationals are eligible Global Entry memberships.
This reduces your wait times, no processing lines, no paperwork and is available at major U.S. airports.
We know that there are plenty of smartphones available in the market, but here are 5 reasons why we're choosing the Google Pixel 3 for our next trip:
1.Explore the world around you with Google Lens. Learn about the history of an art piece in the museum, know what plant or animal you saw during your hike, look up a dish right from the menu, translate words, get directions instantly - all with just one click.
2. Goodbye grainy zoomed-in images with Super Res Zoom
3. With Group Selfie, faces no longer dominates the entire picture. It can now perfectly fit in the background visual including mountains, sea or even that statue which you may have otherwise missed
4. Fast charging which is definitely a must when travelling. Pixel 3 comes with an 18 Watt fast charger which gives you 7 hours of use within 15 minutes of charging
5. Free unlimited online storage for all of your photos and videos
Ever left your valuables on the beach only to come back after a swim and realise it's gone? That's what happened to Don Halpern which lead him to create "The World's Toughest Theft Resistant Bags".
Available in three practical styles for everyday use, here's what the bags does:
1. Double steel reinforced UHMWPE locking straps and heavy-duty combination lock allows you to lock your bag shut and hang on to a fixed object
2. Lightweight slash, tear & abrasion resistant fabric with industrial water resistant exterior coating
3. Reflective cut resistant ropes keep you visible at night and prevents someone from slashing the bags straps
4. Large interior RFID blocking pocket shields unauthorised scanning