lifestyle
Christmas Gift Guide For Men in Singapore 2022
Published Date
: 25 Nov 2022 10:00

This Christmas gift guide for men has everything they want - gadgets, clothing, pens, accessories and more!
Shopping for Christmas gifts for the men in your life? Whether you are looking for Christmas gifts for your husband, dad, colleague or friend, our gift guide has everyone covered! 
Browse through the hottest gadgets, speakers and headphones, limited-edition pens, leather accessories, travel must-haves and plenty more. 
Just the right mix of practical, fun and indulgent, these 'Christmas gifts for him', will make your festivities extra-special in 2022. 
​Bowers & Wilkins PX8 - Top-of-the-Line Noise Cancelling Headphones
Got a serious audiophile to shop for? Whether he is picky about his headphones or is just looking for the best options in town, you can't go wrong with the Bowers & Wilkins PX8 as a Christmas gift this year. 
The PX8, are Bowers & Wilkins' flagship noise-cancelling headphones and also the Official Speaker and Headphone partner at the famous recording studio in London,  Abbey Road Studios. 
The ultimate combination of exceptional performance, premium materials, intelligent technology, and smart features, its high-resolution 24-bit DSP is partnered with all-new driver technology to deliver outstanding resolution and is capable of capturing nuances in your music that may otherwise be missed. This is headphone listening on all-new levels of immersion and realism.
Px8's precisely angled Carbon Cone drive units reduce distortion, resulting in massively improved clarity. Coupled with a fully optimised drive unit 'motor system', with a revised magnet, voice coil and surround, the result is unparalleled accuracy and realism.
Furthermore, Px8 uses aptX™ Adaptive wireless technology and powerful Digital Signal Processing to ensure outstanding 24-bit high-resolution sound quality from suitable streaming services. You can also connect to your laptop via USB to enjoy high-resolution streaming.
Px8's proprietary noise cancellation technology ensures outstanding performance with no impact on musicality. Six microphones work together to deliver the best results, both for noise cancellation and clearer voice calls.
It's super stylish too! Cast aluminium arms and fine Nappa leather trim leave you in no doubt that Px8 is a headphone every bit as special as it sounds. And with 30 hours of listening from a single charge, you can enjoy the experience for over a day at a time. We think he would love this one! 
For a man who enjoys streaming his music but with clarity and amplification like none other, the Cambridge Audio EVO 150 was voted the Best Streaming Music system by the prestigious EISA award. Combining streaming smarts and high-class amplification in one box means Evo only needs wiring to power and to speakers to serve up thrilling sound quality.
Hate all the cabling in the house? Streaming music from Evo means saying goodbye to metres of connection cables, and hello to intuitive, straightforward functionality in one sleek, good-looking box.
It couldn't be simpler. Plug Evo into the mains and wire it to your speakers. Then, fire up your favourite music streaming service and connect to Evo using the app, Bluetooth or Evo's built-in streaming service support. Pick a tune, press play and adjust the volume to your taste.
The StreamMagic app offers comprehensive control of the entire Evo system, plus access to the world's most popular and highest-quality music streaming services. It's clear, logical and stable - so Evo will do precisely what you want it to, rapidly and accurately, from wherever you are in your home.
Of course, you might prefer the app of your favourite music streaming service - and if that's what you like, no problem. Evo will be just as responsive to your inputs and commands.
Thanks to its suite of digital and analogue inputs, Evo is ready for you to add your favourite sources - a turntable, say, or a CD player - and build a wider system. Even video sources can join in. Just connect your TV's HDMI ARC output to Evo's ARC input and you'll be all set.
Nothing's easier or simpler than streaming via Bluetooth. Evo takes it to the max by using aptX HD Bluetooth - which is wireless, high-definition music streaming, with flawless transmission and incredibly realistic, convincing sound.
No matter where your music's coming from, Evo will make it sound its best. All the wireless convenience you want, with none of the sonic compromises! 
​Pineider for Luxe Limited Edition Pens and Tuscan Leather Goods
For the man who values writing and craftsmanship, Pineider have a range of the most luxurious and classic Christmas gifts in Singapore. 
Since 1774, Pineider represents the craftsmanship applied to the universe of fine paper, writing instruments and leather goods. All Pineider items are made in Italy and of the best and most innovative materials, according to the highest standards of Italian craftsmanship. 
Choose from their selection of Tuscan leather, from small leather goods to bags and travel items, the latest Limited Edition pens, personalised fine paper and notebooks. Perfect as Christmas gifts for men, these products are timeless and carry exceptional heritage value, no matter the recipient. 
Our recommendations include the Psycho Limited Edition Pen. With just 88 pieces available worldwide, this limited-edition fountain pen features semi-precious metals, high thickness plating, lost wax castings, and a 14kt gold fountain pen nib. Exquisite in a Rose gold-plating over sterling silver body and a black trim!
We think he would also treasure the 720 Tuscan Leather Money Clip, a mini franzi oblique calf leather wallet embellished with a metal money clip. Made in Italy, the leather interior has room for 6 credit card slots, a money clip and 2 card slots. There's also an external coin pocket for his change! 
For a leather notebook, get the Milano Notebook with a Tuscan leather cover. Available in a range of colours, Milano notebooks sport a supple Saffiano leather cover and hand-painted edges according to the Florentine tradition. The ivory Milano paper inside is elegant with a Pineider-green bookmark and a flat pocket, conveniently at hand. Also included is a piece of poetry on the last page.
See the beautiful collection in person at Pineider's Marina Bay Sands store.
Pineider. Marina Bay Sands, 10 Bayfront Ave, L1-15 Hotel Lobby, Singapore 018956. Permanently Closed.
Whether you've got a wine enthusiast on your hands or are looking to introduce others to the fine art of wine drinking, the Coravin Pivot is perhaps the top wine gadget of the year! Global wine technology company Coravin Inc is seeking to ease worries of preserving unfinished wines for the next celebration - like it's the first sip each time.
The go-to wine tool for enthusiasts, Coravin's Pivot Wine Preservation system is made to preserve everyday wines for up to a month. Conceived to address the needs of enthusiasts who enjoy wine on a regular basis, the Pivot system is a 2-part wine tool consisting of a reusable Pivot Stopper and a Pivot Device. The former replaces the cork or screw cap, while the latter fills the bottle with 100% pure Argon gas to replace the poured wine, preventing oxidation. 
The Pivot helps to preserve your favourite wines for up to 4 weeks, making it especially handy for those with habits of drinking alone or regularly, sans the worry of finishing an entire bottle. Go on, you know you want to!
Now if you want to up your Netflix watching without the headache of wires, the SVS Prime Wireless Pro Powered Speaker Pair has been voted the Best Wireless Loudspeaker voted by over 50 magazines worldwide. 
Great with TV or for standalone music streaming, these offer breathtaking wireless sound from a powered stereo speaker pair. SVS Prime Wireless Pro delivers immersive, reference-quality sound via a vast array of connectivity choices with a user-friendly control interface.
Stream High-Resolution audio wirelessly via WiFi, Apple Airplay 2 for iPhones and iOS, and Chromecast for Android phones and other devices. It can also connect directly to your TV via HDMI and features ample connectivity and control options. 
200-watt (50 watts x 4) amplifier and precision-tuned electronic crossover delivers powerful dynamics, deep bass, and stunning clarity. Enjoy the best quality sound from all your streaming services with no compromises. It's also Bluetooth-enabled. 
Done with your old soundbar? For use as a superior-sounding soundbar replacement or compact home theatre system, SVS Prime Wireless Pro Powered Speakers connect directly to a TV via HDMI with ARC/eARC. Additional devices can be connected with line level, optical, 3.5mm AUX, and ethernet inputs. Plus, a subwoofer output for deeper, heart-pounding bass.
It's fairly easy to bring it all together too. Just use their smartphone or desktop app, IR remote, voice commands, or data-rich front panel interface with loads of unique features. 
The perfect Christmas gift for him, especially if he loves tinkering with gadgets, the SVS Prime Wireless Pro Powered Speaker Pair will be one he will treasure for years to come.
If you need a gift for a coffee lover, make room for Nespresso's limited edition collaboration with world-renowned pastry chef and chocolatier Pierre Hermé. Combining exceptional patisserie know-how and the art of elevating coffee, this limited edition collection celebrates all things Christmas and holiday. 
Featuring blends for both the Original and Vertuo machines, you can expect an indulgent series of coffee roasts. 
The Infinement Double Espresso, comes with woody and sweet cereal notes. A double espresso that makes an art form of black coffee, you'll enjoy the notes of Arabica from Tolima, Colombia.
For a fruity indulgence, try the Infiniment Fruite, which features a festive raspberry flavour in artistic balance with a cereal-noted coffee. 
The Infiniment Gourmand is another elegant roasted hazelnut flavour that brings fine patisserie to celebrate the festive spirit this season. 
Can't make up your mind? Buy him the Festive 30 Capsules Assortment gift box for Christmas. The beautifully packaged Christmas edition, allows you to indulge in all 3 limited edition Nespresso x Pierre Hermé festive coffees - without having to choose!
With travel back with a bang, he's bound to be looking for the top travel gadgets in town. If you haven't heard, the MacMate Pro is one of the most advanced travel power systems and it can power up to all 8 devices at a go! With its 10W wireless charger, 60W PD, 20W USB PD, 2 x USB-C, 2 x USB-A charging ports and 10A universal AC outlet, this may be the most versatile way to work and travel yet. 
For instance, charge your MacBook, or iPad directly from the USB-C PD ports. You can also charge your iPhone or AirPods wirelessly. Still need more? Charge everything else from the 2 USB-C, and USB-A ports and the 7a universal AC outlet.
Best of all the Apple-compatible travel adapter is designed for over 200+ countries, making it the ideal gift for your Apple junkie friends, family and colleagues. 
oneadaptr, Shop the most versatile travel adapter yet from their website.
Most workaholics love their coffee, don't they? HOT coffee, may we add. This year, gift the gift of eternally hot coffee to your loved ones who take their coffee seriously with the Ember Mug², the best digital mug that allows you to set a specific drinking temperature, so your coffee is never too hot, or too cold. This smart coffee mug is as sleek as it looks - the Ember Mug² allows you to set your precise drinking temperature for hot beverages, track caffeine consumption, save presets for your favourite drinks, customise its LED colour and more with your phone and smartwatch. 
These Christmas gifts are sure to bring a smile to everyone's face, be it your colleague, boss or partner - one cup of warm coffee at a time!
Ember, Shop it online, on their site.
You can almost never go wrong with Tom Ford's colognes as gifts. Men may know Tom Ford for its iconic Oud Wood cologne, but the Ombré Leather Eau De Parfum is one of their newer fragrances that deserves just as much attention. Recognised as one of the hottest colognes of 2022, this popular men's favourite is one that sports a floral and animalic leather-ey fragrance. Strong, warm and spicy, this masculine scent is pure heavenly and sensual. 
Tom Ford, Shop the cologne online or in-stores, at Sephora.
With overseas business trips and leisure travel back with a bang, we're certain he will appreciate luggage - and a stylish one to flaunt! Add a must-have addition to your loved ones' travel wardrobe in the form of a Tumi! Tumi's ultra-slick number, the 19 Degree ​​International Expandable 4 Wheeled Carry On, is the pinnacle of what the perfect carry-on luggage should be – thoroughly stylish but also whole-heartedly utilitarian, made with recycled polycarbonate shell for lightweight, flexible and durable properties. Its compact size combined with its smooth, quiet wheels makes it effortless to manoeuvre and ideal for both international and domestic travel. 
This gift is ideal for those who want to look good even when they are on the move!
Tumi, 2 Orchard Turn, #03-09, Singapore 238801. Telephone: (+65) 6509 3340. 
With Charcuterie boards all the rage now, if you've got someone who loves to entertain, these are the gifts to buy for Christmas! Not only do they make fab grazing boards but they are also great for Instagram-worthy backgrounds. A must-have centrepiece at every entertainer's dinner table!
Help take his guests' dining experience to the next level with this hand-crafted Angsana Board from Arthur Zaaro, a local sustainable urban timber that sources hardwood from our urban tropical city. The Angsana Board is part of a limited collection made from solid blocks of Angsana wood cut for road maintenance in the Bukit Timah area. It features colours of deep gold, orange, red and grey, which the Angsana is prized for. Dried and aged like fine wine - the boards are cured, and dried and will last a lifetime. A meaningful conversation starter and a great wood piece - we think that he will love this one.
Arthur Zaaro, 122 Eunos Avenue 7, Richfield Industrial Centre, #08-07, S409575. Phone: +65 9147 9124.
Aside from providing mean haircuts and shaves, local barbershop, The Panic Room, is also a carrier of various brands of men's grooming products like pomades and razors. It is therefore the perfect one-stop-shop to shop for men's grooming products, fit for the dapper gentleman. A gift option available on their e-store is the Rockwell Razors' 6C Razor Shave Kit which consists of shaving cream, a plastic-free, traditional double-edge safety razor and a synthetic shave brush. The 6C razor will allow him to adjust settings and change the blade exposure for a truly personalized experience, such that he gets the closest, most comfortable shave, every single time. The Rockwell 6C also eliminates bumps, razor burn, nicks and irritation, so that he gets the premium experience he deserves. We are pretty sure that he will very happily say goodbye to his worn-out razor once he receives this new one.
This gift is perfect for perfect any man that's shaving their face, head or sensitive areas. With a beginner setting that makes it impossible for users to cut themselves shaving, this will also make for a great gift for your young adult sons or nephews who are new to shaving. 
The Panic Room, 311A Geylang Road, S389350. Phone: (+65) 8228 9063.
​Fenton Bar Tool Set from Crate & Barrel
Every classy entertainer has a bar for their guests, duh. Which guest doesn't love a good cocktail? This Christmas, class up his bar cart with a fancy bar tool set that will make him feel like James Bond. The Fenton Bar Tool Set will bring the coolness of graphite and wood into his home with its minimalistic and sleek-looking bar tools and stand. Their deluxe mixology set contains everything an entertainer will need to complete their home bar, including a set of jigger, bottle opener, muddler and strainer hanging from a graphite and acacia wood stand for easy access. This stunning set will allow him to make a vast array of cocktails, not limited to whiskey sours and espresso martinis. Elegant and sophisticated, the tools feature black nickel plating and a clear lacquer finish that adds an opulent accent to any bar. 
Crate & Barrel, Shop it online, on their site. (Permanently Closed)
No one is at their best when it comes to body aches and pains. We're usually almost always paining somewhere in our bodies and a massage wouldn't hurt! Besides gifting your giftee a massage coupon, you can get him a massage gun. The best massage gun in the game, Theragun, is a smart massage gun that produces hardly any sound when it is at work. To soothe aches, the Theragun Prime delivers a powerful 30 pounds of force and reaches 16mm deep in amplitude, which is 60% deeper into your muscle as compared to the average massage gun. Therefore, this massage gun is the ideal gift for the most deserving man you know, be it your boss, partner or father. 

Theragun, Purchase the Theragun Prime Massage Gun online on Synced.
Need more inspiration? Check out our Christmas gift guide for men from last year for more ideas!
Christmas gifts for men in Singapore - 2021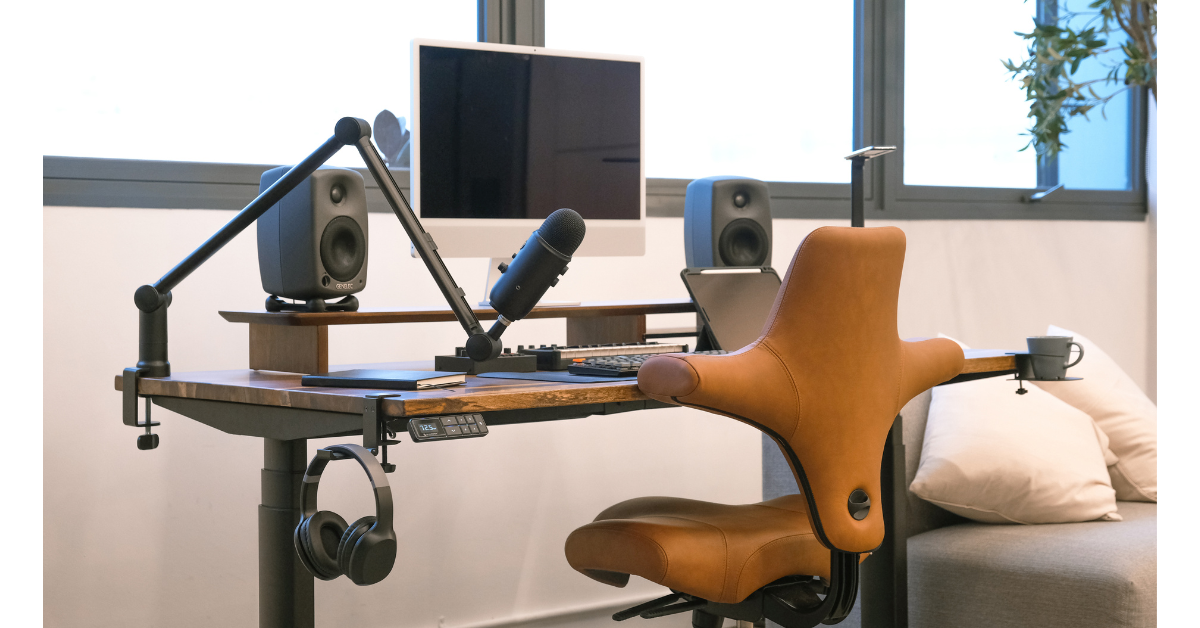 Want a Christmas gift that he will love AND use? Whether he says it aloud or not, the man in your life definitely wants a comfortable work-from-home set-up that allows room for standing, sitting and auto control. Add stunning design, an effortless app and affordability to the mix, and you've got yourself a winner!
Omnidesk was founded to offer height adjustable standing desks at a revolutionary price while leading the way for a healthy lifestyle at home or at your office. Today, the brand is Singapore's number 1 standing desk company and sells some of the most ergonomic, top-quality, custom standing desks at a fraction of the going market price. 
Their latest creation, the Omnidesk Ascent comes with a completely redesigned and refined aesthetic that allows for larger tactile buttons, a controller that illuminates with a crisp OLED screen and a bespoke RGB lighting that is dimmable on-command. Different from other standing desks in the industry, Ascent's leg columns are contoured, which provides better structural support and stability. There's also an increase in motor speed in comparison to older models. At a maximum load of 130kg, the Ascent is able to raise its height at 60mm/s without any depreciation in speed.
Oh, the desk even comes with reminders to prevent long, endless hours of sitting!
What's more, it can all be controlled via the proprietary 'Omnidesk Life', a lifestyle app for both IOS and Android that can be paired with Ascent Controller. Instead of running any functions through the remote, you can do it via mobile. You can also track your sit/stand progress through the app!
Easy to assemble, the redesigned structure of the Omnidesk Ascent includes fewer moving parts, so it simplifies installation while enhancing strength and stability. But don't worry, should you want the convenience of a pre-installed desk, assembly is still available upon request. Order yours today!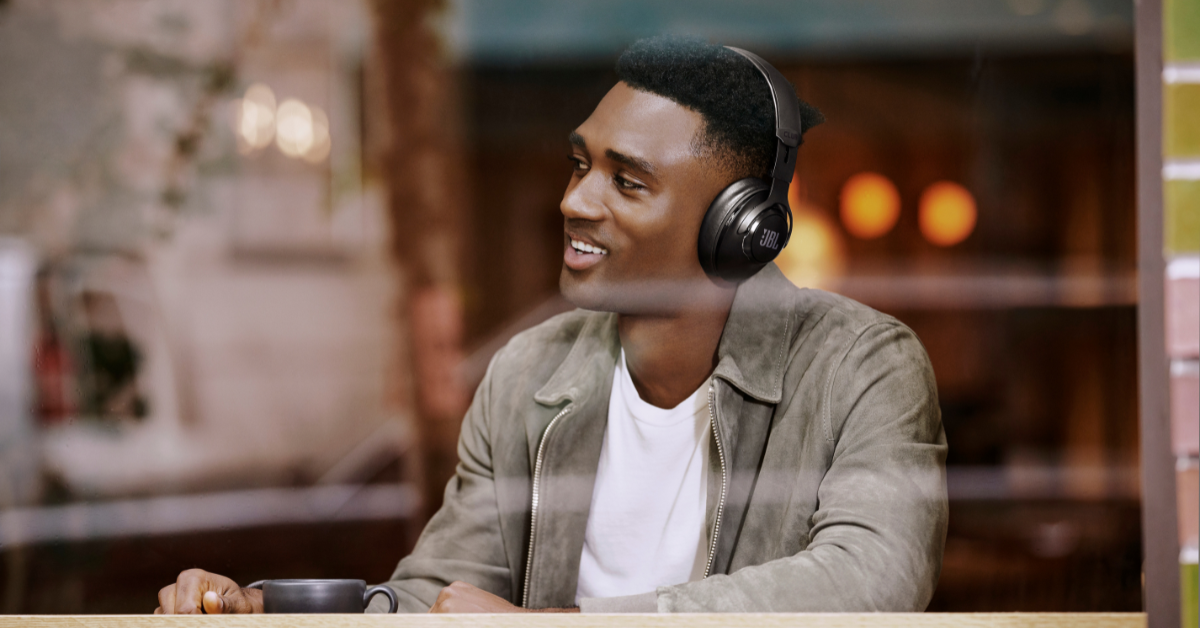 As one of the most popular Christmas gifts for men in Singapore, you can never go wrong with a set of high-quality headphones! The JBL CLUB 950NC headphones come with an enviable JBL Pro Sound and Hi-Res audio that gives you a wide range of detail and clarity for the ultimate listening experience.
Whether you're looking for a gift for a colleague, boyfriend, husband or son, the JBL Club 950NC Headphones give the perfect on-the-go experience in a home office setting or for an evening run. Inspired by music industry pros, the sleek JBL CLUB 950NC headphones make it easy to leave the world behind for up to 55 hours of wireless playtime. 
Adaptive Noise Cancelling, comfy over-earcups and a foldable, portable design mean you can tune out completely and conveniently! There's also EQ personalization and bass boost available at the mere touch of a button ensuring crystal-clear sounds and no compromise on quality. Set up your voice assistant of choice, and send texts, listen to your favourite tunes and go about your day seamlessly.
Did we say they are easy to wear? Extremely comfortable, inside or even for workouts and long-distance runs, their oval-shaped earcups are a dream to slide over the ears. They are extremely flaunt-worthy too! With a premium design made of top quality material and metal hinge accents, JBL's Club 950NV Headphones will give you stellar music while looking good.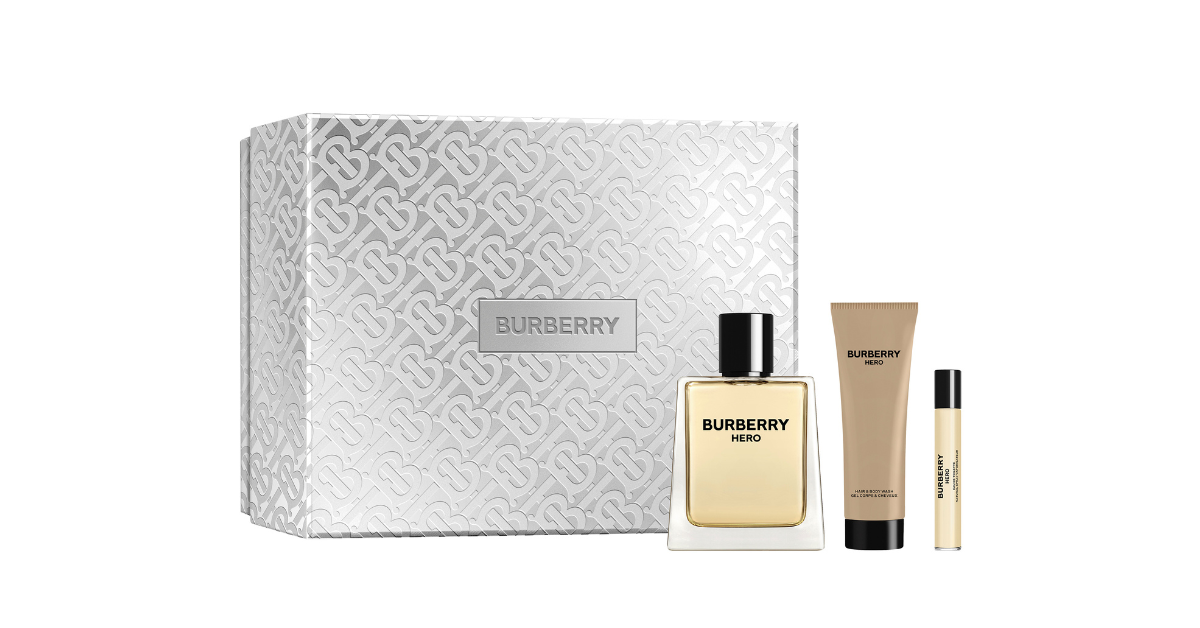 Want a timeless yet modern gift to indulge your man this Christmas? The Burberry Hero Eau de Toilette Fragrance Gift Set features the new Hero Eau de Toilette that embraces duality: strength and subtlety, power and compassion, athleticism and creativity!
Fresh, luminous and bold, the scent boasts top notes of sparkling bergamot and base notes of black pepper and juniper. Juniper, a classic British ingredient of the Burberryr's palette, brings a vibrant freshness to the scent, along with a trio of warm cedarwood oils from three distinct mountain ranges -- the Appalachians, the Atlas Mountains and the Himalayas.
The bottle comes in an angular shape, an abstract representation of a horse's hoof and is engraved with Burberry's logo. Also included in the gift set are a Hair & Body Wash(5ml) and a Travel Spray (7.5ml), all packaged beautifully in a silver gift box. No wrapping needed! 
Available at Sephora and all other major department stores.

Amp up the heat this Christmas by gifting him the most luxurious, comfortable, affordable and fun underwear in Singapore! Designed on the red dot and made in Turkey, FANCIES make amazing gifts for Christmas or any other special occasion. 
Available at unique boutiques and shipping worldwide they come in basics, prints or as sets for you to choose from. You also get a free face mask made of their soft and breathable micro modal fabric with every set purchase! *While stocks last.
Super-comfortable and luxe, FANCIES underwear include entertaining messages visible only to the wearer - and are a perfect surprise pick-me-up on an ordinary day! 
So, whether you're after daily staples or want to gift uniquely designed animal prints with fun messages for the wearer, you've got an option for Christmas day that he certainly will love. If you aren't quite sure about what to buy, you also have the option of getting a gift card instead!
Want more? Vanilla Luxury readers receive a special 10% discount off using the code VL10.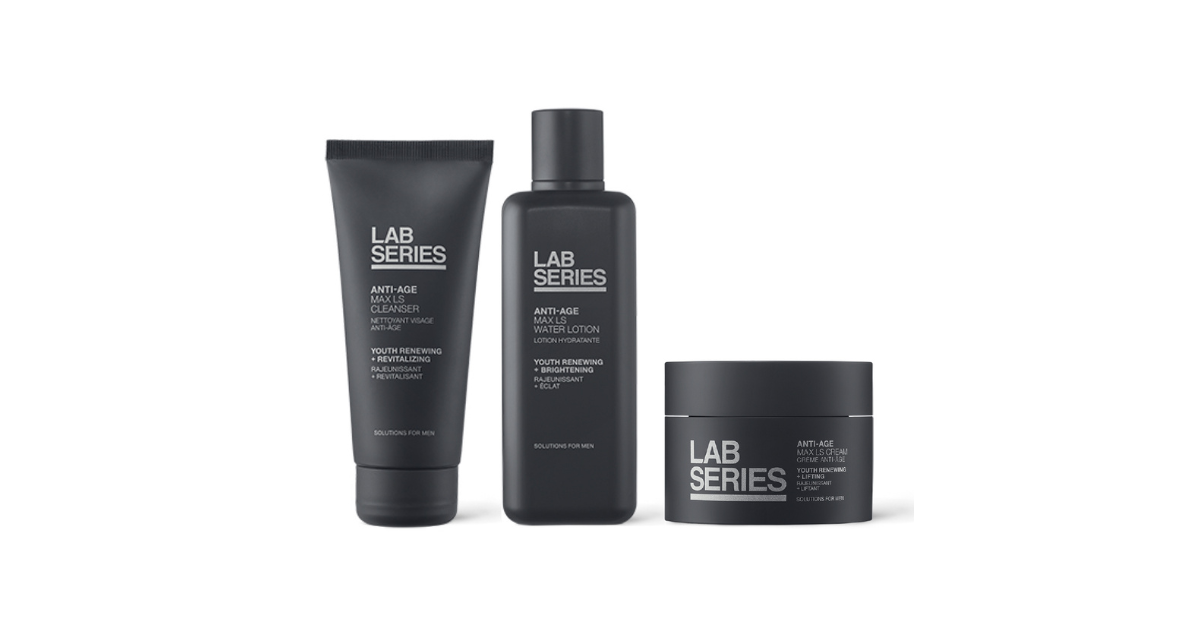 This Christmas Gift your man ​​LAB SERIES' high-performance skincare solutions which are designed and specifically tested for men. Max LS, is a strengthening and age-defying men's skincare collection that comes with three no-nonsense daily treatments to take his skincare from okay to great! Powered by Youth Renewing Technology to combat any fine lines and wrinkles, it helps stave off any future signs of ageing. 
The anti-ageing trio set starts with MAX LS Cleanser that washes away impurities that cause premature signs of ageing in men. Next, use the MAX LS Water Lotion to brighten and prime skin. This water lotion is a face toner that also provides hydration like a moisturiser to soothe and refresh your skin. 
Finally use the MAX LS Cream, a rich anti-ageing moisturiser for men that helps firm and lift skin for a renewed, youthful appearance. Anti-Age Max LS Cream is known to combat the sagging of skin and firmness. It also transforms into a weightless and hydrating layer that absorbs quickly into the skin. High performance and anti-ageing results - just what he needs this Christmas!
Available at ION FSS, Tangs Orchard, Tangs Vivo City, BHG Bugis, and One Assembly.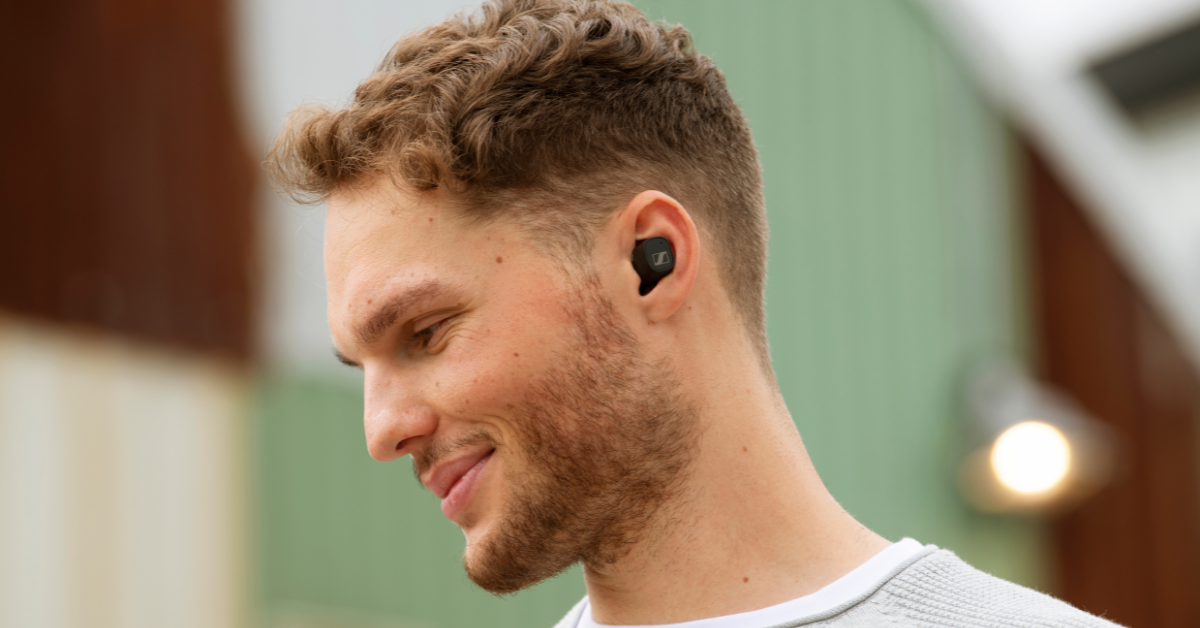 Tiny but mighty, the new CX Plus True Wireless Earbuds are a perfect Christmas gift for him. Ideal for those who prefer earbuds over headphones, these best-in-class wireless babies make listening to anything a joy! 
Active Noise Cancellation(always important!) means you can block out unnecessary noise and stay focusses on what really matters. That's up to a full day of playtime with crystal-clear sound and deep bass, by the way.
They also fit perfectly! Knowing that not all ear sizes are the same, Sennheiser has expertly included ear adapters in 4 different sizes. An ergonomic and stylish design along with these size options ensures you get the perfect fit all day and anywhere you go.
Customizable touch controls give you access to calls, Siri and Google Assistant. And with 8 hours of battery life and an extra16 hours extra via the charging case, you'll have up to 24 hours of a great sound experience!
Give the gift of an indulgent shaving experience this year! The Aesop Moroccan Neroli Shaving Duet gift set pairs Moroccan Neroli Shaving Serum and Moroccan Neroli Post-Shave Lotion, to ensure an immaculate shave with soothed and moisturised skin right after. 
The low-foaming Moroccan Neroli Shave Serum contains calming properties to soothe any irritation caused by shaving. With gentle ingredients like Aloe Vera and Panthenol, it gives maximum slip to help with a closer shave. What's more, it can be used across different skin types without causing irritation! 
The accompanying Moroccan Neroli Post-Shave Lotion spreads effortlessly to calm freshly shaved skin. A blend of Neroli Blossom, Sandalwood and Bisabolol soften, balance and replenish the skin, almost instantly. 
Pssst..Aesop suggests dispensing one or two pumps of Moroccan Neroli Shaving Serum onto a damp palm or shaving bowl, lather and apply to shaving area. Rinse thoroughly after shaving, and massage with Moroccan Neroli Post-Shave Lotion.  Better still, you can do it for him! 
Available from Aesop signature stores, counters in selected department stores, and at Aesop Online.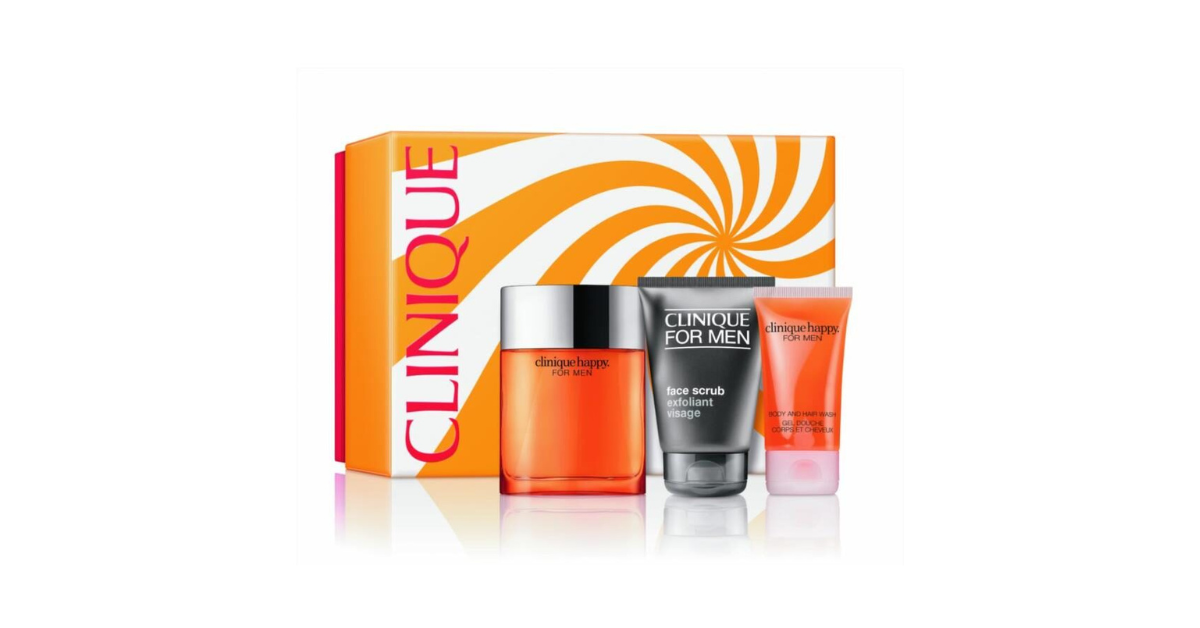 If you prefer a cool, citrusy scent on your man, you can't go wrong with Clinique Happy For Men! A refreshing fragrance with notes of Kaffir Lime, Kalamanzi Fruit, Mandarin, Cedar, and  Mediterranean Cypress, it's just the right mix of cool and crisp! 
Now in a festive Happy For Him Set, it comes gift-ready with a Clinique Happy For Men Cologne Spray(100ml), Clinique for Men Face Scrub (100ml) and a Clinique Happy For Men Body and Hair Wash (50ml). 
Perfect for travel, this skincare and cologne set will have any man beaming with joy!
Available at Metro CWP, Metro Paragon, Takashimaya, BHG Bugis, One Assembly, Tangs Orchard, Tangs Vivo City, OG People's Park, Isetan Nex, Isetan Parkway Parade, Isetan Tampines, Isetan Scotts.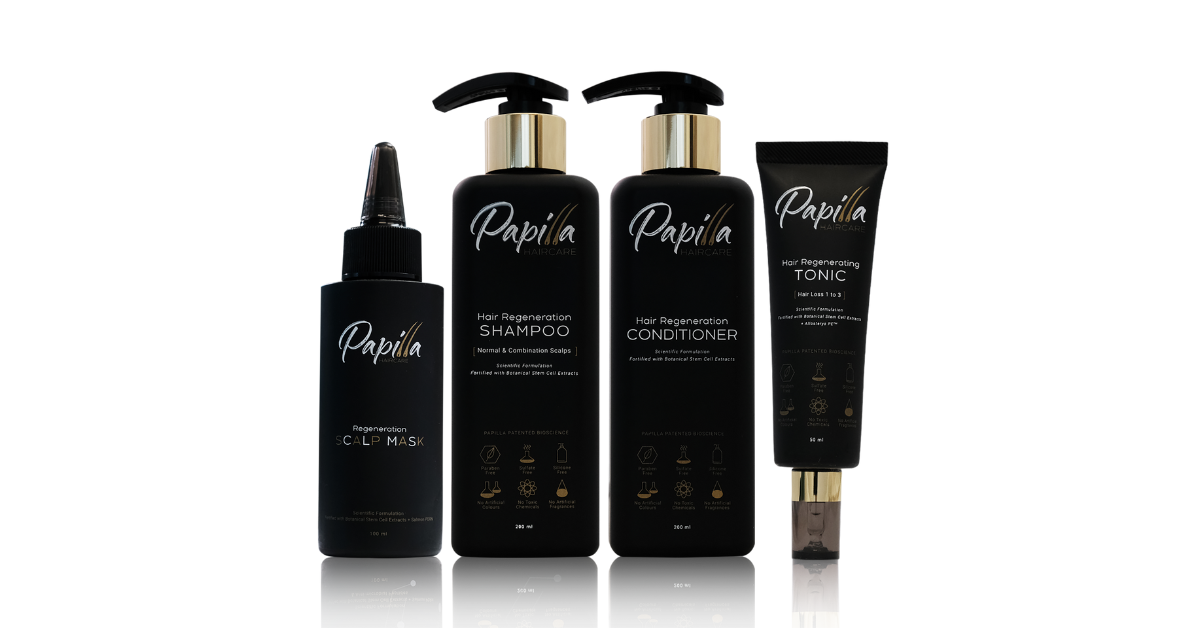 Has Dad been complaining of hair loss? Perfect as stocking fillers or as a gift set that he will love, buy him the medically-backed range of Papilla Scalp Care products.  Developed by Papilla Haircare, Singapore's top scalp and hair loss centre, these products are designed by Korean dermatologists and scientists, and support the hair with essential nutrients while putting a stop to hair loss.  
 
Sulphate-free and 100% natural and safe, the range is formulated specifically for scalp and hair issues and clinically tested to increase the thickness of hair by 20%. And a 100% satisfaction amongst clients!
 
Especially engineered to inhibit hair loss, the Hair Regeneration Series includes a Shampoo, Conditioner, Tonic and Scalp Mask that work together for better scalp and hair health - making the perfect gift for men who value their crowning glory or are worried about a receding hairline!
 
The Hair Regeneration Shampoo contains a patented formula that deeply cleanses while actively stopping hair loss in its tracks. Its unique combination of ingredients protect hair follicles from internal and external aggravators while the active ingredients counter free radical damage and dandruff from the outside.
 
Papilla's Hair Regeneration Conditioner protects keratin in hair and keeps it smooth and well hydrated. It also allows for lesser split-ends, better elasticity and promotes an anti-frizz effect. The hero of the series, Hair Regeneration Tonic with PhytoKines, is scientifically formulated to promote a healthy hair cycle and increase density for thicker, lusher hair. Boosted with botanical stem cell extracts and Allosterys PE™, this tonic helps to prevent recurring hair loss across mild to severe hair loss stages.
 
Finally, the Regeneration Scalp Mask is the perfect addition to the set with its ability to promote scalp renewal, unclog hair follicles and maintain the right pH levels. Made specifically for the scalp, it contains botanical stem cell extracts + Salmon PDRN, and is anti-dandruff, anti-DHT and has an overall anti-inflammatory effect.
 
Clinically backed hair loss products that are proven to perform? What's not to love?
 
Papilla Scalp's Hair Regeneration Series is available online on their e-store products.papillahaircare.com and at their outlets.
  
Website | Facebook | Instagram

Is there anything he loves more than beer? Well, you may be! Especially if you get him a box from Thirsty's fabulous Xmas gift lineup! From carefully curated, delicious craft beers to their hottest new Jingle Beers Advent Calendar, Thirsty has plenty of affordable Christmas gifts for men in Singapore this year. 
The Jingle Beers Advent Calendar, comes in a musical theme, with each box designed to look like a vinyl record player and cassette tapes containing beer on the inside. Each beer is also assigned a Christmas song which customers can listen to via their curated Spotify playlist. Whether it's 'Feliz Navidad' with Mexican-style lager or 'Underneath the Tree' with a hazelnut porter, the advent calendar will take your beer drinking experience several notches higher. Each box consists of 24 curated craft beers – including 5 special exclusives, 10 new releases – and a specially-designed, limited edition and super-cute Polar Bear beer glass.
We love that the advent calendar is designed for convenient chilling without spoiling the surprise. Five separate inner boxes within the main box can be removed for easy storage in the fridge.
The Thirsty Jingle Beers Advent Calendar is available for preorder at S$149 on Thirsty.com.sg.
Left it too late for an advent calendar? Don't worry as there are several other gift boxes on Thirsty's website that you can order for your favourite gift recipient. From a variety of beer boxes, sampler sets, variety sets with bucket included, and even good old gift cards, there's plenty still for you to choose from.
Spicy and woody fragrances on your mind? This holiday season, gift him the Impact Intense 100ml Eau de Parfum Gift Set that comes in a gift box complete with an Impact EDP 100ml, Face moisturizer, and a travel-sized 4ml EDP too! Boasting notes of crisp red apple, an ambery chestnut accord and Akigalawood®, it gives the right amount of spicy and woody scent with its hint of patchouli.
A perfect gift for Dads who enjoy bold and rich scents, this oriental-woody fragrance will create a cosy, warm setting wherever he goes. And with the moisturiser included for a stronger scent layer, and we think this has the makings of a splendid Father's Day present too!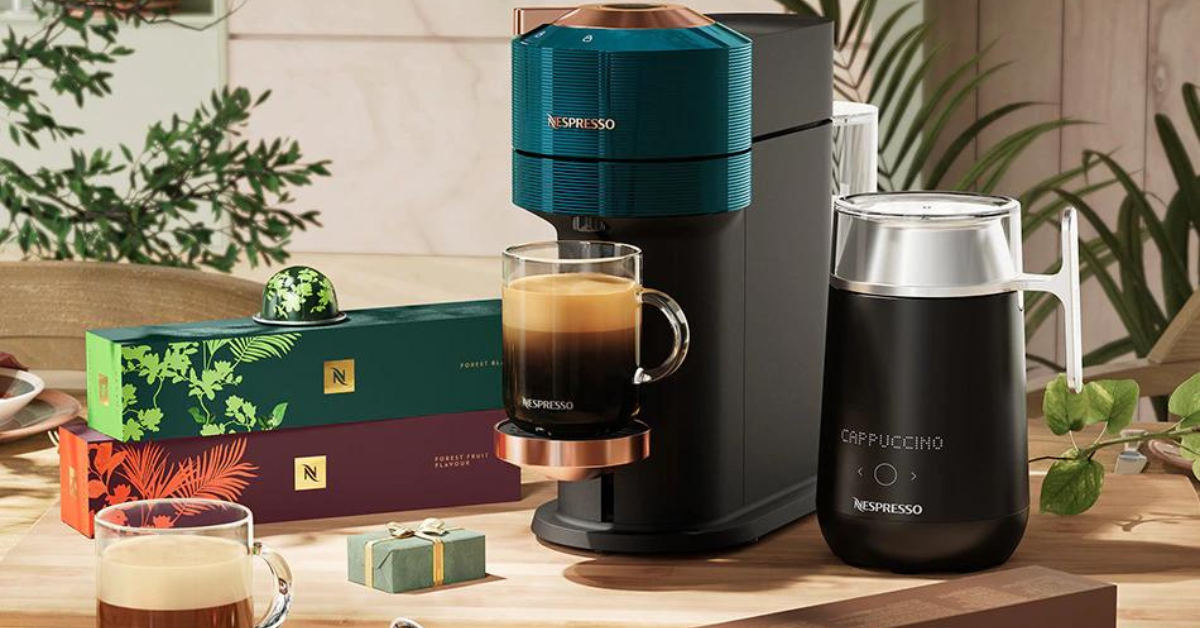 We think he'll love a Nespresso Coffee machine as a Christmas gift this year! Made from more than 50% recycled material (packaged in 99.5% recycled material), the Vertuo Next is truly the sustainable coffee machine of the future. 
The latest step in Nespresso's commitment to providing sustainable, quality coffee options, its new Vertuo Next technology means the machine operates on a smaller footprint. It also takes all of 30 seconds to heat up and two-minutes to auto-shut off. 
Nespresso has also introduced 8 additional Vertuo coffee blends too and a variety of styles to choose from - Espresso, Mug-sized brews to pour-over coffee, all topped off with a generous and silky crema.
Thanks to barcode recognition and the Centrifusion™ extraction technology, the system adjusts brewing parameters for a specific capsule. Like a personal barista, factors such as temperature, the quantity of water and rotation speed are pre-calibrated and automated, so coffee lovers simply have to decide which coffee they feel like having.
This festive season, Nespresso has collaborated with Colombian fashion designer Johanna Ortiz to launch a Iimited edition collection inspired by the forest. Taste the forest in a celebration of shade-grown coffees with exotic wood and spice notes, juicy berry flavours and fresh almond nuttiness. Did we mention they look as gorgeous as your new Nespresso Vertuo Next?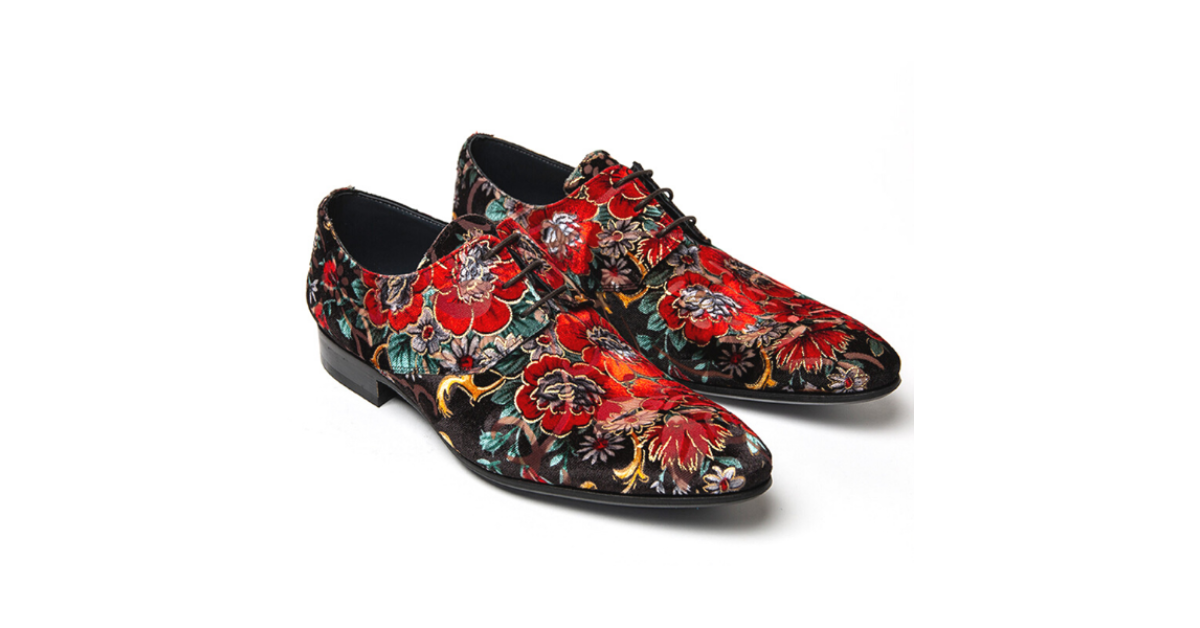 Whether you are looking to upgrade his wardrobe or nudge him out his stay-at-home gear, the bold, modern styles by Guven are sure to please. Quirky, bespoke styles from this premium fashion brand are bound to make a statement wherever he goes.
All the way from Rotterdam, Mascolori is a brand for anyone and everyone who loves to make a statement.
The head-turning shoes are made by hand and in small editions of around 75 pairs. Want something that truly stands out? Just like its name, Floral Firework is a pair with a blast of different colourful flowers blended together. Designed in soft and silky velvety fabric, this pair screams elegance and grace!
Or pick something from Guven's house brand. From minimalistic to bold colours, the brand evokes a sense of confidence and distinctiveness in every design crafted. Using only the finest quality of material to cultivate flawless pieces, Güven aspires to tell a story behind every style.
Choose from a range of crafted, embroidered and shaded leather that allows the superstar in your life to shine a little more!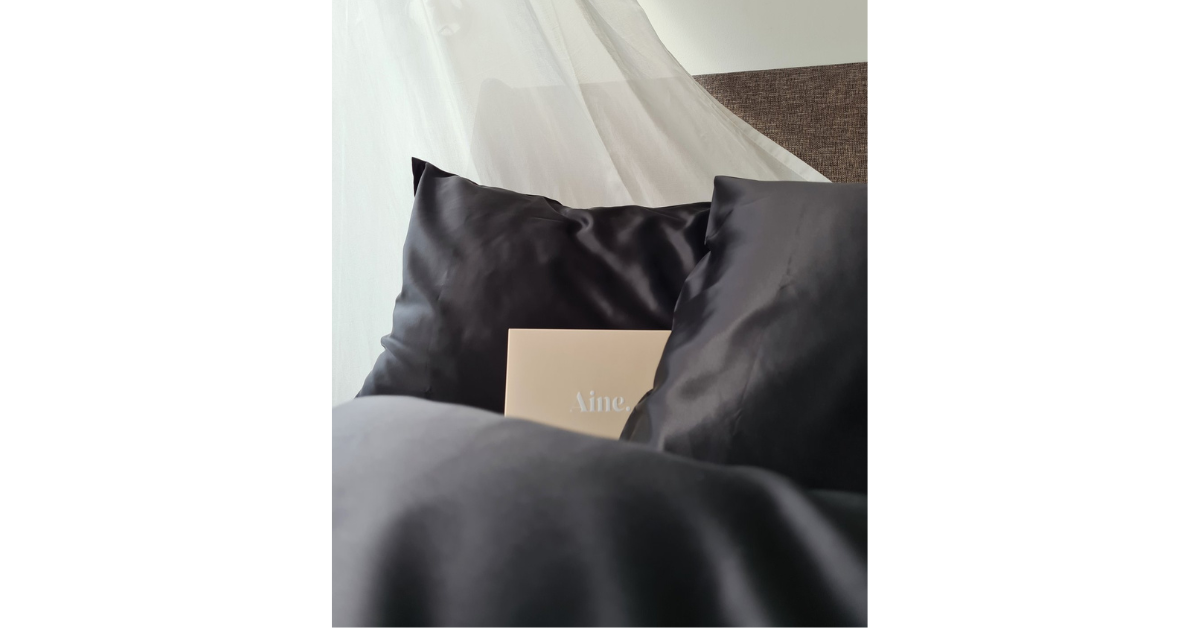 Are you keeping all the silk pillowcases in the house for yourself? Aine Silk produces high quality, pure silk pillowcases in a variety of colours, including man-friendly ones, so he too can get the gift of good sleep!
Sleeping on a pure silk pillowcase also has multiple anti-ageing benefits and can help to prevent wrinkles and fine lines. Silk is known to be great for your hair as the natural fibre helps to tame it while you sleep and cause fewer breakages due to tangling.
The silk pillowcases by Aine are made from the highest quality, grade 6A, 100% mulberry silk with a thickness of 22 momme. Their silk fabrics are also Oeko-tex standard 100, tested and certified to be free from harmful levels of more than 100 substances, ensuring not only the best nights sleep but also the healthiest and most luxurious.
By keeping a short production and selling chain, with no third parties involved, Aine is able to offer Singapore affordable, high-quality silk cases that are a dream to sleep on!
Silk is also naturally hypoallergenic and hence a must-have for allergy sufferers, so if he wakes up with a sniffle, its time to make that shift!
We love that Aine's range of silk pillowcases come in luscious, gorgeous colours - Champagne, Ivory, Petal Blush and even a luxe Charcoal so you can buy a variety of pillowcases to match all your bedding!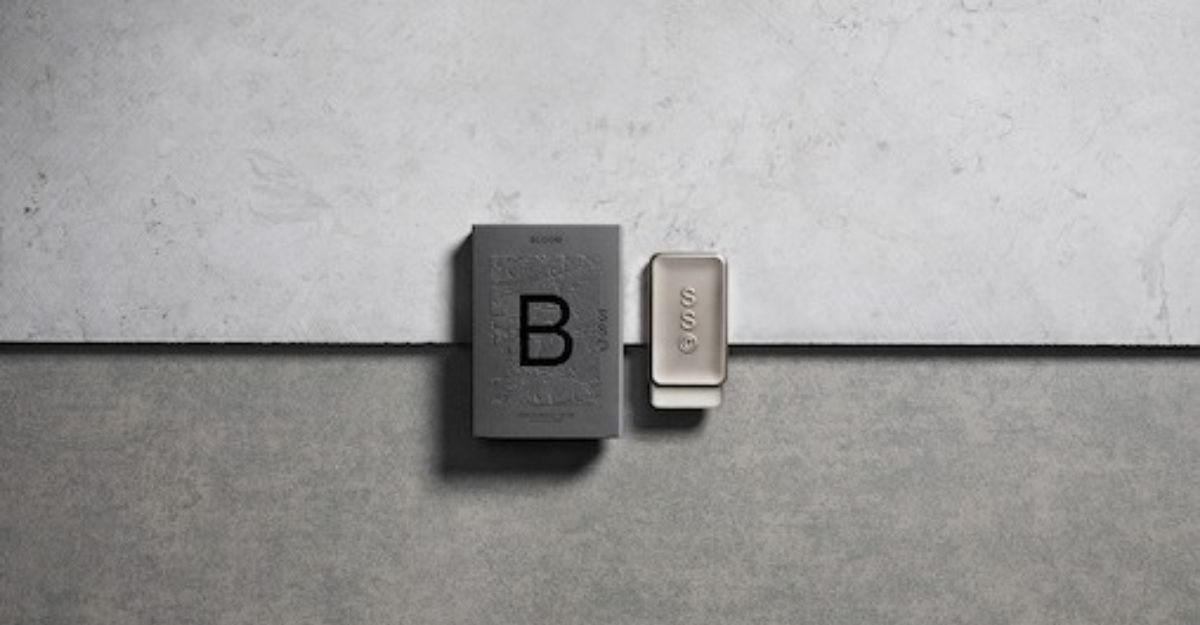 Want a smart Christmas gift for him? Smaller than regular products and way smarter, Solid State squeeze your personal care and bathroom products into the smallest space possible! You can buy shampoo, conditioner, moisturiser, cleanser and even cologne. All Solid State grooming products are Australian-made, wax-based and highly concentrated. 
What's more Solid State products don't rely on water or cheap fillers as they are wax-based. They're also 80% smaller than traditional grooming products, yet they're just as effective and long-lasting.
Get the Collection, a bundle pack of their best-selling solid colognes that allow your man to experiment, so he doesn't have to use the same scent day after day. The Collection contains six original colognes, guaranteed to please any crowd.
Free shipping worldwide and a money-back guarantee if you aren't satisfied!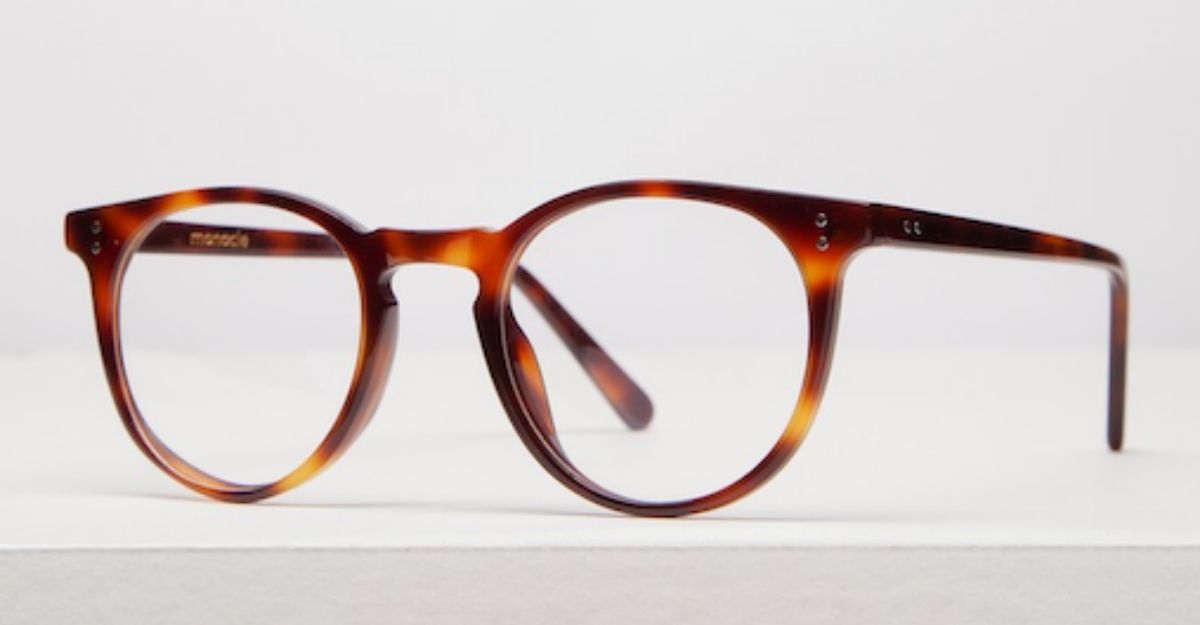 Does the man of the hour need new glasses? Monocle was started in 2019 by two friends with a passion for good design. But a quest for design that was also backed by reasonable pricing - something that's hard to find on the red dot!
The quality frames are cut from sheets of Italian cellulose acetate, ensuring desired uniqueness and consistent quality – you'll find that the tortoiseshell on each of the frames is different!
Monocle's metal frames are made using high-quality stainless steel and titanium, which means they are not only comfortable to wear but also extremely durable. Want to help local businesses flourish? Monocle's lenses are sourced from their lens lab partners here in Singapore!
You will need to have a valid prescription for eyeglasses from a certified optician or optometrist.  If you do not already know the prescription, you can always sign up for one of Monocle's Free Eye Tests.