lifestyle
The Best Christmas Gifts for the Women in Your Life
Published Date
: 23 Nov 2022 10:00

Choose from gourmet food hampers, skincare, jewellery, lingerie, gadgets and more with our 2022's Christmas Gift Guide for her!
Finding a Christmas gift for her might be tough, but there is always a treasure trove of Christmas presents around the corner. Whether it's relaxing self-care facials, pilates classes, classy accessories, or elegant lingerie, here are some of the best Christmas presents to consider for her.
Christmas Gifts for Women in Singapore
Looking for the perfect gift hamper to indulge her this Christmas? Singapore's leading gift company, The Hamper Story sells personalised gift baskets that will be loved, no matter the recipient. 
Quality produce, from leading International and local brands with options for fine wine and alcohol all wrapped up beautifully, make these gift hampers as much fun to gift as they are to receive. 
Take a look at the best-selling Sleigh Ride Christmas gift hamper($188) that comes in a multipurpose elevated wooden crate filled with sumptuous Awfully Chocolate cookies, Macarons by Annabella Patisserie, English Tea Shop Tea Bags, Shortbread, Truffle Potato chips, a scented candle and a Spirito Cocktails Whiskey Sour Drink. Lit up with fairy lights and decoratives, it also includes a personalised message card for your loved ones. 
Tea lovers will adore the Christmas Carol Gift Hamper($218), which comes in a Limited Edition Leatherite Box. Containing Tily Tea & Cup Gift Set (with 10 Herbal Tea Bags and a Cup and Saucer), a Laderach Blond Caramel Chocolate, Grandma Wilds-Finest All Butter Stem Ginger & Lemon Biscuits and Premium Pistachio in The Hamper Story Special Tin Box, this is as fancy as a tea-themed gift could be! 
You can also try the affordable Christmas Miracle hamper - just under $100, this gorgeous gift comes with Gryphon Tea, Maestri Pasticceri Borsari Panettone, Melvados Biscotti and other delicious treats all done up with fairy lights and Christmas decoratives. Same-day delivery too! 
With over 8000 happy customers and plenty of corporate and personal orders fulfilled across Singapore, The Hamper Story is the island's one-stop shop for all gift hamper needs.
Reach their friendly team at (+65) 81810813 or email [email protected] to find out more!
If you've been thinking of getting her jewellery for Christmas, the Meteorites collection by APM Monaco is sure to please. 
Synonymous with elegance, savoir-vivre, and luxury living, APM jewellery is a fashion-forward brand that associates itself with the chicness of Monaco and the lifestyle of the South of France lifestyle. 
Loved by many across the globe, this chic jewellery company can be seen on catwalks, social media feeds and most of all, is practical enough to wear on the go, daily. 
The brand's signature Meteorites collection uses iconic designs to bring out the best of you, no matter your lifestyle. For statement earrings that speak volumes, take a look at the Meteorites & Circles Drop Earrings. Handcrafted from sterling silver and micro-set with white zirconia stones, these will make the perfect outfit enhancer for all those festive occasions. 
For a beautiful necklace option get the Meteorites & Circles Adjustable necklace. This length-adjustable necklace is handcrafted and micro set by hand in APM Monaco's ateliers and made from sterling silver and white zirconia stones.
We think she would also like the Double Meteorites Bracelet, which draws its inspiration from a starry Mediterranean sky. Its length is adjustable to perfectly fit on the wrist. 
All of APM Monaco's jewellery comes with a 2-year warranty and a 30-day return and exchange period. 
Gift the power of ethically sourced herbs, botanicals and essential oils with Neal's Yard Remedies this Christmas. A modern apothecary, Neal's Yard Remedies creates award-winning natural and organic health and beauty products. Using the highest possible percentage of organic ingredients that are kinder to the earth – and kinder to you, their products are handcrafted at an eco-factory in Dorset, England. 
Take a step back and relax with the Neal's Yard Dreamy Nights Sleep Duo set. Align the body and mind with the relaxing aromas of this tranquil blend of essential oils - perfect to prime you for a night of blissful sleep! Made with organic French Lavender, sustainably sourced from the unspoilt foothills of the French Alps, it comes with the Goodnight Pillow Mist and Relaxation Remedies to Roll. In convenient, on-the-go travel sizes too!
If she loves roses, consider the Wild Rose Skincare Gift Set. This radiance-enhancing, certified organic skincare collection is expertly formulated with glow-giving organic wild rosehip seed oil and high-performance natural ingredients to brighten and nourish the skin.
The gift set includes a Wild Rose AHA Toner that gently renews and refines with natural AHAs for visibly enhanced radiance. A Wild Rose Eye Brightener to revive the eyes and reduce dark circles and puffiness. A Wild Rose Glow Facial Oil, a luxurious dry oil blend to visibly restore your skin with a natural, radiant glow. And a Wild Rose Glow Day Cream that instantly hydrates and revitalises for soft, supple skin. 
For a body care gift option, take a look at the Women's Balance Harmonising Gift Set. This luxurious, aroma therapeutic collection comes expertly crafted with a balancing blend of rose absolute, geranium and frankincense essential oils to harmonise the body and mind. Made with Rose absolute, sustainably sourced from a small farming co-operative in Turkey, the set includes a Women's Balance Foaming Bath. It also comes with a Women's Balance Massage Oil that intensely replenishes to leave skin smooth, supple and hydrated. Enjoy the Women's Balance Body Cream that deeply nourishes to provide immediate relief for dry skin. Finally, the Women's Balance Remedies to Roll is a balancing blend of geranium, rose and frankincense to harmonise body and mind throughout the day. Blissful body and skin therapies, all wrapped up under a tree - what's not to love?
Pamper your significant other with sexy, feel-good lingerie from La Perla. Lovingly made in Bologna by a team of extraordinarily talented and experienced men and women with traditional, artisanal skills and signature techniques from generations, you will receive the most exquisite premium pieces. For a sensual, sophisticated and elegant lingerie piece, go for the Dreamland Lace Triangle bra in Black (S$480). Carefully crafted from iconic Leaver's Lace with delicate florals that give glimpses of skin beneath, it is designed to offer soft support and unparalleled comfort alongside the everyday indulgence every woman deserves. Style with the matching Brazilian Brief in Black Lace (S$405) or Lace Thong in Black (S$295) for a flawless silhouette and embody empowering femininity. 
For a modern rendition of La Perla's heritage of fine craftsmanship, the Zephyr Slip Dress in black modal with embroidered tulle (S$575) is alluring with a youthful twist. Designed in Italy, the sumptuously soft modal stretch is embellished with rich floral embroidery and sheer panels. Along with the plunging neckline and lace-up detailing in silk satin, this subtly flared slip dress features a low back and intricate flower motifs at the shoulder straps. 
Or opt for the effortlessly luxe Silk short Robe in electric blue. The ultimate cover-up, this timeless piece of elegance comes in a striking shade of Yves Klein Blue, and a wrap-around shape designed to be treasured for years to come. Pair with matching pyjamas or a camisole for a luxurious sleep experience, every day.
Wellness meets skincare with the range of gifts by homegrown beauty brand Roots and Ceremony. With a belief in harnessing what the world has to offer, Roots & Ceremony offers restorative blends for everybody, and for every soul. All of this, while being vegan, cruelty-free and free of sulfates, parabens and synthetic fragrances. 
The perfect Christmas gift for women who are travelling, their Reset, Refresh & Restore Discovery Kit comes in a convenient zip pouch and has all the Body Care essentials for travel lovers. Featuring three soul-soothing formulas, the set contains a travel-sized Inner Peace Purifying Cleanser, Clarity Crystal Sugar Scrub and Self-Love Nourishing Lotion to cleanse, exfoliate and hydrate your skin.
For wellness enthusiasts, the Self-Love Ritual Smudging Kit is a heart-opening body care and smudging kit designed to cleanse your aura and promote self-love. This kit contains Roots and Ceremony's bestselling Self-Love Nourishing Lotion, your choice of incense (Palo Santo/White Sage) and a Rose Quartz Crystal. You can make it extra special with their signature Gift Box (sold separately).
We think your loved ones would also enjoy the Floral Gift Bundle, a specially prepared gift box with a dried floral arrangement. This gift bundle comes with a full-sized Inner Peace Purifying Cleanser, Clarity Crystal Sugar Scrub and Self-Love Nourishing Lotion. The most luxurious Self-Care gift for her to Reset, Refresh and Restore!
Get 10% off until 31 Dec 2022, with an exclusive code VANILLA10 
Looking to add a dash of naughty to her holidays? World pleasure-toy leader Womanizer develops high-quality products for your love life. Nearly 7 million people in over 90 countries have already purchased a Womanizer, so why not gift one to someone in your life?  
Take a look at the Womanizer Marilyn Monroe Special Edition, a product made in collaboration with Monroe's estate to celebrate the essence and power of one of the most iconic women in Hollywood history. This innovative adult toy is available in four new, indulgent colours: white marble, black marble, mint and vivid red and is packaged in a collector's box showcasing four of Marilyn's iconic photographs. The vibrant product colours and beautiful packaging not only make this the perfect gift for the Marilyn enthusiast, but also an approachable option for those that are new to pleasure products.
You can also push the envelope with the brand new Womanizer OG - the world's first Pleasure Air G-spot vibrator. Womanizer OG takes its proprietary Pleasure Air technology to a whole new level and breaks the norm that penetration alone is the best way to the vagina by creating a new way to stimulate the G-spot. Whether you prefer soft and gentle or powerful and intense, or something in between – the intensity levels are perfectly balanced and offer the right setting for every mood. 
Want to gift her something she'll keep on her dresser all year long? You will be hard-pressed to find a more beautiful bottle of a feminine fragrance that is so loved the world over. A fresh scent suited to a free spirit, it takes classic rose and translates it into a vibrant perfume - both intimate and sensual at the same time. 
Expect floral powdery notes, hints of peony and lychee and springtime freesia. Chic and not bold, sweet and still subtle, the airy, flirtatious head notes slowly reveal the richer and more sensual side of the rose. We particularly love the delicately pleated bottle adorned with a hand-tied ribbon. 
Available in multiple sizes at Tangs and Sephora.
Treat your loved ones to a healing spa experience with Aramsa – Singapore's pioneer garden spa. Tucked away within the lush greenery of Bishan Park, Aramsa ~ The Garden Spa provides an exotic resort-like spa experience with the infusion of universal natural remedies. With the 17 uniquely designed treatment rooms that flow seamlessly with nature, expect your gift recipient to enjoy some therapeutic downtime during the sessions.
Not enough time to travel during the festive season? No worries! Get transported to Bali with the restorative Bali Getaway (Single: S$328, Couple: S$568) as one lets loose with an invigorating Balinese massage. With the package, you can expect to kickstart the treatment with a Traditional Exfoliation using finely milled rice powder infused with the properties of fragrant essential oils to exfoliate dead skin cells and reveal soft, smooth skin. Following that, feel energised with the soothing Balinese massage to soothe out any muscle tension or knots one may have. One will then end off with a comforting Mineral Salt Bath to melt their stress and troubles away while boosting their health overall. Not forgetting about the young ladies aged 4 to 12 years old, get the rejuvenating Mini Swedish Recharge or the calming Mini Aroma Rich to ease their muscles and help them stay attuned to their senses.
Just like how one can never have too many clothes, a girl can also never have too many bags. Featuring more than 800 of the world's most coveted designer brands, including Gucci, Chloe, Balenciaga and Saint Laurent, 200 specialist beauty brands, and new arrivals on-site three times a week, Net-A-Porter is the go-to website for all things designer. As the gifting season commences, Net-A-Porter is ready to aid you in finding the best designer bags and clothing for your loved ones with their Ultimate Gift Guide. Transform your outfit and look effortlessly chic with Alexander McQueen's The Curve small leather bucket bag(S$2,342). Available in two different colours – Black and Colour-Block, this edgy and minimalistic bag is created out of inspiration by the house's iconic harness. Crafted in Italy from smooth leather, this surprisingly spacious bucket bag secures the contents with a magnetic double flap closure – keeping it streamlined and compact. 
Vintage enthusiasts will fall in love with Khaite's Lilith patent-leather tote (S$3,273). Made in Italy from glossy patent leather, this sleek vintage-inspired tote will be a statement and timeless addition to one's wardrobe. Designed in a slouchy and spacious shape to hold all your evening essentials and more, the gold accent on the frame and chain handle is the perfect finish to this gorgeous bag. 
A dreamy heaven for all makeup and beauty lovers, you can never go wrong with a gift set or product from Sephora. As a beauty trailblazer, Sephora offers an ever-increasing amount of classic and emerging beauty brands across a broad range of product categories. From facial palettes to eye palettes to body care and fragrances, find the best presents for your giftees in Sephora.
Presented in a limited edition butterfly motif packaging, the Hourglass's Ambient Lighting Edit Unlocked - Butterfly Palette (Christmas Limited Edition) (S$145) is probably one of the most versatile and compact palettes one can get. Comprising of six shades – three bestselling: two finishing powders and one highlighter along with three new shades of blush and highlighter, bring this palette with you everywhere to diffuse, enhance and add glow to the complexion. Intensify the makeup as you desire or keep it light by simply dusting Diffused Light all over the face using the rounded end of a brush.
Need the perfect stocking stuffer? We've got our eyes set on the Nudestix
Trendy Blush Mini Kit($41) an exclusive, limited-edition, 3-piece mini blush kit that comes with the best-selling Nudies blush in two textures. Mix and match to create fresh, and trendy blush looks. Oh wait, you can use them anywhere - face, lips or cheeks!
She's bound to squeal in excitement with the Charlotte Tilbury Walk Of No Shame On The Go Kit (Holiday Limited Edition). An eye and lip gift set it comes with a travel-friendly Mini Matte Revolution in Walk of No Shame, a Berry Rose lipstick in the award-winning Matte Revolution formula, a Mini Lip Cheat Lip liner in Walk of No Shame, a mini Walk of No Shame Eyeliner, and lastly a Walk of No Shame molten Russet Rose-tinted red cream eyeshadow. 
Make Christmas a little more special this year and show affection for your partner, family and friends with an enchanting fragrance from Maison de L'Asie. Founded in Singapore, the Asian-inspired luxury fragrance house is a master of crafting modern, visionary and rare odysseys to tell new olfactory stories. Aligned with their dream of perfecting and reinventing classic forms of modern perfumery, you can look forward to exceptional scents that showcase only the finest materials sourced from around the globe. 
Evoke a sense of nostalgia with the elegant and comforting Mother X Love (S$295 for 50ml, S$385 for 100ml) from the first instalment of Maison de L'Asie's story: Chapter One. Infused with a delicate touch of ginger, a tender billowing breeze of white musk and soft white florals to capture the image of cashmere, Mother X Love is airy and intimate. Reminiscent of a fond memory, this simple and versatile fragrance will be a great pick – especially during stressful times. In this collection: Chapter One, it features two other poignant perfumes that transport us back to significant memories and familiar moments. One of them is Nanyang (S$295 for 50ml, S$385 for 100ml), a sophisticated genderless tea fragrance that pays homage to old Singapore. Being a unique fusion of the old and the new, East and West, the dreamy and crisp green tea note brings about a striking contrast with the bold leather foundation. Last but not least, Lost Lovers (S$295 for 50ml, S$385 for 100ml) is about one's transient experience with youth, beauty and love. Coupled with the vivid and sensual tones of vetiver, the smooth sandalwood and floral rose note balances out this seemingly complex yet intoxicating scent. 
Curated carefully from all around the world using rigorous guidelines: number of exhibitions, artist residencies, awards and inclusion in public and private collections, Singulart aims to ease the experience of purchasing art online. With a goal to spread art around the world and allow people to purchase work they love and appreciate, Singulart offers an international selection of work in a variety of styles and techniques – including works of young emerging artists. Leave a mark and beautify your loved ones' homes with this graceful and minimalistic Lotus Metal Lamp (S$1,760) from Mason Editions. With a strong belief in designing for experiences, the Lotus Metal Lamp features a mesmerising glowing core that sits on top of a 24k matte gold galvanized metal cone. Akin to a bud opening in the sunlight, the Lotus lamp unfolds its petals made up of three separate elements in transparent smoked blown glass. The smoked glass tactfully filters the light to create an intimate and warm cosy atmosphere.
Through their endeavour to design vivid pieces fusing fantasy and reality, Studio Supergo's artworks make life light, fun and superficial – at least for a moment. Inspired by the eclectic and colourful world of candies, the Andy Fried Egg Lamp (S$5,990) by Studio Supergo is undoubtedly a bright and eye-catching decor to have. With a glowing yolk in the centre, this table lamp will be sure to brighten up and lighten one's mood. Alternatively, remind your loved ones to smile with the Ceramic Sculpture Tribute to Smile 1963 (S$870). Designed by Andrea Visconti for Superego Editions, this limited sculpture is signed and numbered. With only 50 pieces up for grabs, get your hands on them quickly!
A necessity for anyone who enjoys styling her hair, help the women in your life lock in their bouncy curls and maintain their lustrous hair with Amika. Born from a strong belief in inclusion and positivity, amika is the gift to brighten a lady's life as it promises to deliver haircare and tools for a lifestyle of self-expression with a sunny deposition. Vegetarian-friendly, cruelty-free and free from sulphates, MIT, MCI, Phthalates and artificial colours, amika is definitely safe for all users. 
On our sunny island, there is no way to escape the sun and humidity. This is exactly why Amika's Thirsty Oil Treatment will be a blessing for the hair. The enriched formula is packed with a variety of nourishing ingredients such as the magic berry (sea buckthorn berry), wheat germ oil to provide a natural UV filter, thirsty oil treatment for shiny healthy hair and more! To keep your hair frizz-free, UV-protected and silky smooth, simply apply 2 to 3 pumps into the palm of your hand, emulsify on palms and distribute throughout damp hair. For your friends and family who have difficulty utilising a traditional straightener, they will love the iRED Flash Fix Strawberry Sorbet. Count on this easy-to-use, straightener-meets-hairbrush hybrid to smoothen out the curliest of hair in a single stroke at an alarmingly quick rate. Upgraded with the iRED technology, this thermal brush eliminates stress on your hair while having silky straight hair!
Ever hear your friends or loved ones contemplating a fresh start to their fitness plans in the new year? More than just physical fitness, every individual should anticipate growing and cultivating a sense of empowerment to create a life full of vitality and mobility. Progressively, Pilates is also known to connect your mind to your body through enhanced body awareness. This allows you to be more mindful of your body, feel more energetic and be in touch with your thoughts. 
If your giftee is a first-timer at Breathe Pilates, you can choose to purchase the bundle of three private sessions or four duet sessions that will be valid for two months. The price starts from S$340 to S$429 for sessions held by Senior Instructors to S$540 for sessions held by Instructor Trainers. On the other hand, you can purchase the same bundle with an additional five group sessions to allow your giftee to experience both group and private sessions. Valid for three months, the price ranges from S$611 to S$677 for sessions held by Senior Instructors to S$788 for sessions held by Instructor Trainers!
Need more inspiration? Check out our Christmas gift guide for women from last year for more ideas!
Christmas Gift Ideas for Her - 2021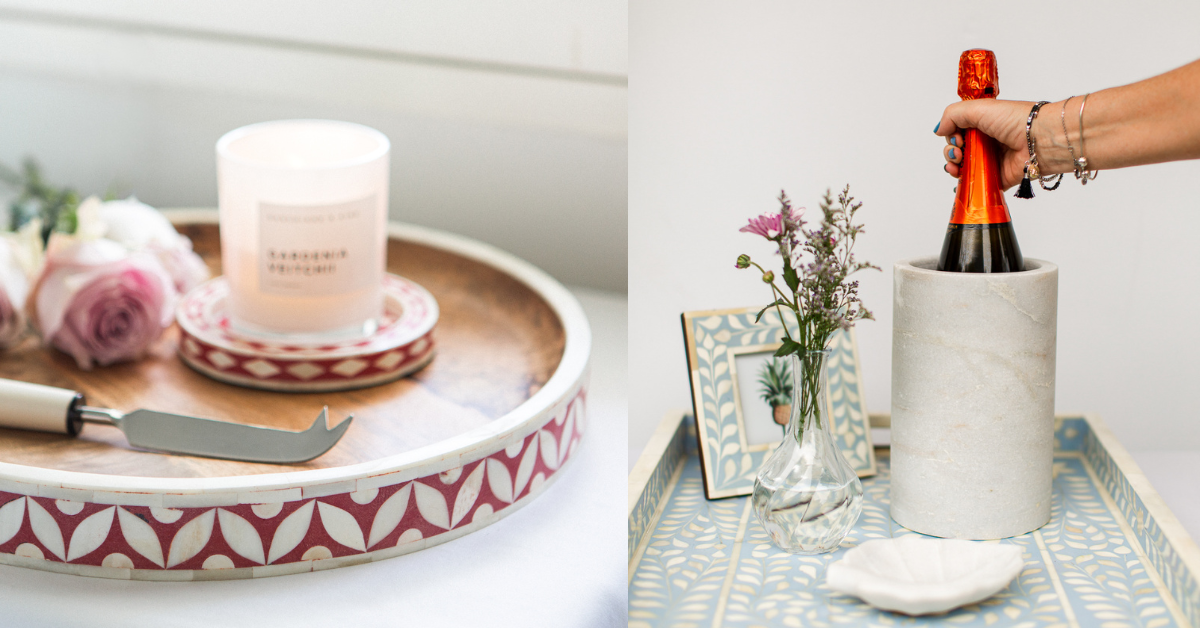 When it comes to finding the perfect Christmas gifts for women, look no further than the fabulous, curated selection at Hacienda Blue! Hacienda Blue's range of luxe handmade home decor items come in fun and stylish designs with something for everyone. 
Additionally, these beautiful gifts for women are available at affordable price points, so whether it's your wife, aunt, girlfriend, teacher or colleague, you'll have plenty of luxe choices to pick from. 
We're talking premium trays, vases, salad bowls and platters, super-soft cashmere, beautiful bone inlay boxes and so much more!
Each piece at Hacienda Blue is made by hand using traditional techniques created by generations of artisans in India. Hacienda Blue Founder Josephine seeks inspiration through fabrics, tiles and colours whilst respecting the craft and the artisans she works with. You'll love that each Hacienda Blue piece is unique and striking, made in bold vibrant colours that will be loved for years to come.  
If you find it hard to choose, you can always opt for a Hacienda Blue gift card that gives your gift recipient all the flexibility in buying a Christmas gift that she will truly enjoy. 
Need more? Hacienda Blue have got special discounts for the festive season so jump on your reindeer and find that gift today!
Hacienda Blue. 17 Woking Road, #02-04 (Opposite Tanglin Trust School, Gate A and B).Singapore 138696. Open Monday to Thursday from 10am to 2pm and all other times by appointment. Phone: (+65) 9866 1024.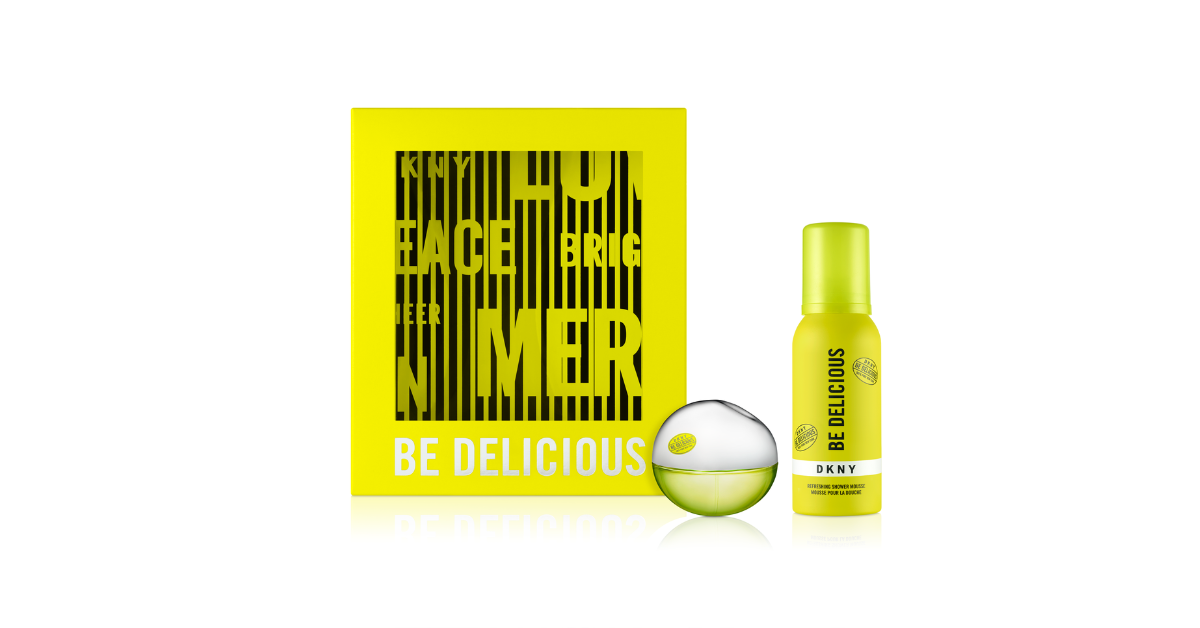 Seeking a fruity, fun and delicious gift for her this Christmas? Give the gift of freshness with the DKNY Be Delicious Holiday Gift Set. Presented in a stunning gift box with multiple holiday messages, the set contains an iconic apple-shaped 100ml Be Delicious Eau de Parfum Spray bottle, a 7ml EDP Deluxe Mini(cutest mini apple ever!) and a 100ml Be Delicious Refreshing Shower Mousse.
A sophisticated blend of apples, exotic flowers and woods create a fresh, juicy scent - as delicious to smell as it is to look! Bursting with playful charm and spontaneity, fresh green apple, sweet magnolia and sandalwood come together in this fragrance inspired by none other than the Big Apple.
The easy-to-use mousse is a keeper too! Lightweight and airy, the indulgent body mousse will cleanse and moisturise, leaving her skin ready for the festivities ahead.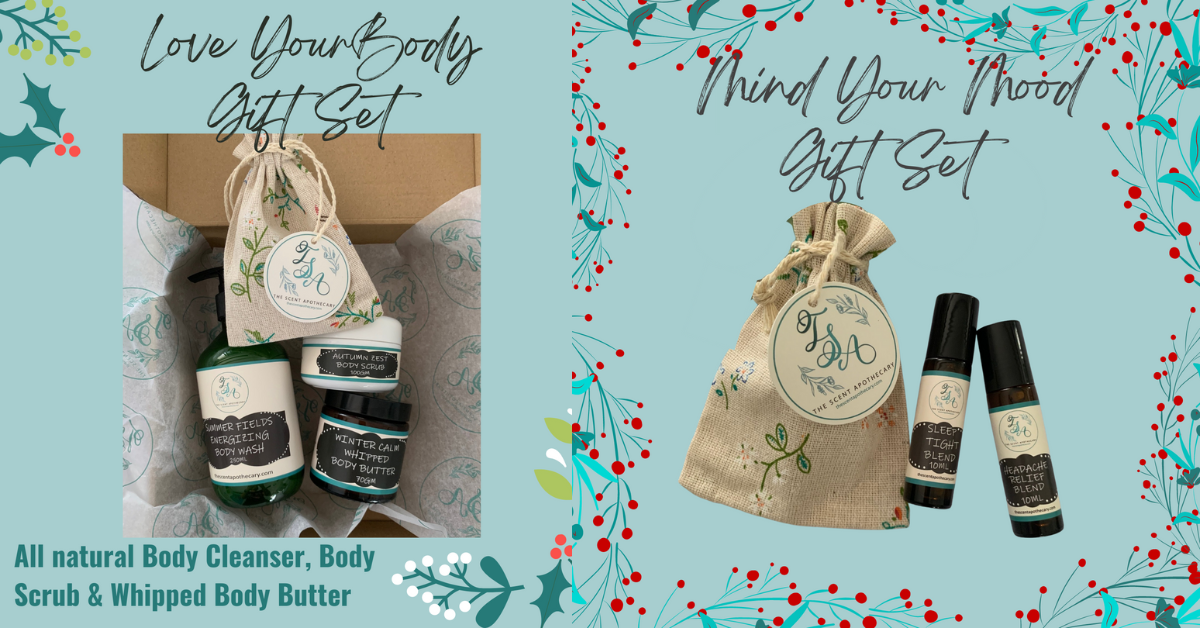 After a thoughtfully curated Christmas gift for her? The delightful gift range by Scent Apothecary will make the most cherished gifts for people you care about - friends, colleagues, teammates and family.
Offering a range of Christmas Gift sets that cater to different #selfcare needs and different budgets, you'll find something suitable for everyone. 
 
We adore the 'Love Your Body' gift set that comes with TSA's most popular all-natural body care products such as Summer Fields Energizing Body Wash, Autumn Zest Body Scrub and Winter Calm Whipped Body Butter (available in both small and large sizes).
Another best-seller, the 'Mind Your Moods' gift set features luxurious, all-natural essential oil roller blends, Sleep Tight and Headache Relief to help get you through the day and night!
There's also the 'Transform Your Space' gift set which carries the perfect home fragrances to flaunt this festive season. Offering a wide variety of Aromatherapy Room Sprays and Reed Diffusers in various combinations and the recently launched Pure Essential oil for water diffusers. With three different scents per product to select from, you can transform your space into anything you desire.  
Aromatherapy room spray variants include Tranquility, Focus and Clarifying and come in 30ml and 60ml sizes. Reed Diffusers can be selected from options such as Garden Spa to transport you to a beautiful spa-like garden, Island Escapade which brings you to a sunny and happy place and Perfumer's Workshop for a premium luxury experience.  All of these Reed Diffuser variants come in 100ml glass bottles with 10 reed sticks. 
The Pure Essential Oil Diffuser Blends are specially blended for what you need throughout your day – Sunshine Burst for an energizing and uplifting morning, Midday Magic to help revitalize and balance you and Moonlight Bliss as you calm down and prepare for a peaceful sleep.
 
What's more, each of these gift sets come gift-ready in boxes or pretty gift pouches with gift tags. Just slide under the tree and you're sorted!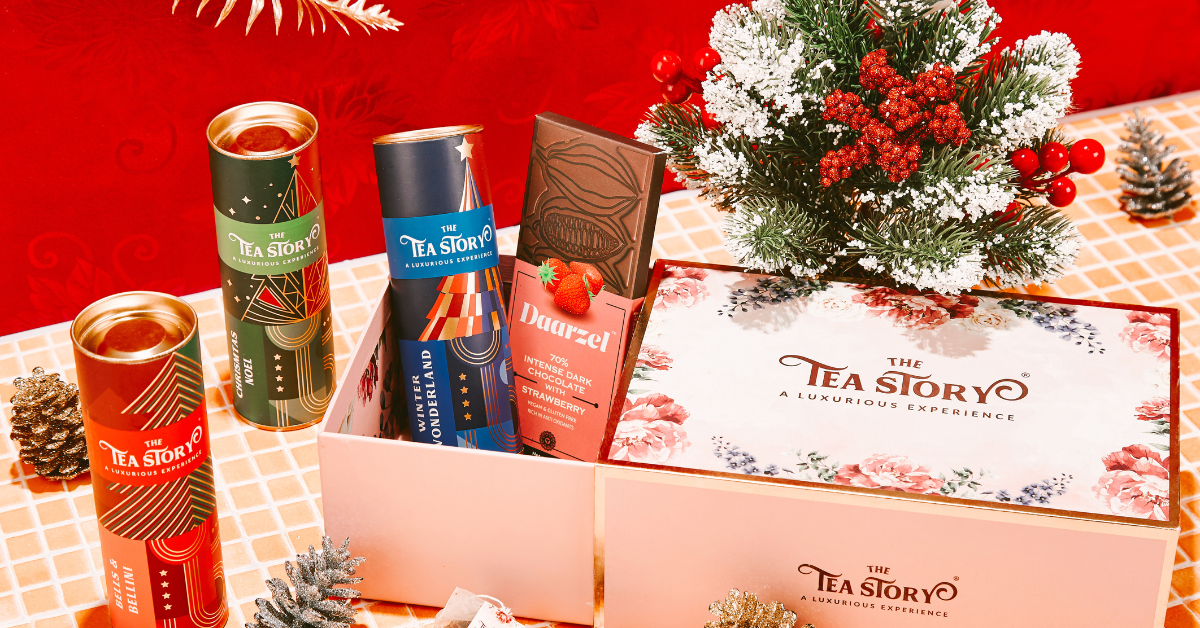 Have you heard of Tea Story? Proudly Singaporean, The Tea Story is known for their organic, handcrafted and caffeine-free selections that are curated from the world's finest tea estates. Offering a wide selection of the finest quality organic and loose-tea, the brand aims to create an unparalleled tea experience - for yourself or to gift to your loved ones.
This Christmas transport your friends and family into the magical world of teas! The Tea Story's artisanally blended loose-leaf teas are carefully handpicked from the highest mountainous single-estate tea farms before undergoing a natural process of drying and oxidising. Their talented tea-blending sommeliers then create an assortment of aromatic and exotic amalgamations of rich blends to tantalise your taste buds with a tea experience infused with love. 
From Cocktail inspired tea blends featuring Rose Lychee Martini, Fruity Sangria, to Exotic tea blends including Melon Sorbet and Jasmine Crème Brulee, The Tea Story has more than 25 unique tea assortments, the perfect fix for all your tea needs. 
Seeking spa-inspired Christmas gifts for women?? Look no further as The Tea Story has a fabulous Wellness series that includes the much loved Serenitea, Immunitea and Detoxtea! 
For something more festive, try the Christmas-inspired tea blends such as Bells & Bellini, Winter Wonderland and Christmas Noel! Whether it is for a cosy midday catchup or to relax after an evening of work, these versatile teas can be brewed hot or cold! 
Did we say how beautifully packaged these are? Don't worry, they're good for the planet too! 
With its sustainability promise, The Tea Story is strongly committed to empowering and supporting single estate tea farmers as well as eco-friendly packaging using recycled materials and soy-based inks. 
Sustainable and full of joy, these Christmas gifts are sure to bring a smile to everyone's face - one cup of tea at a time!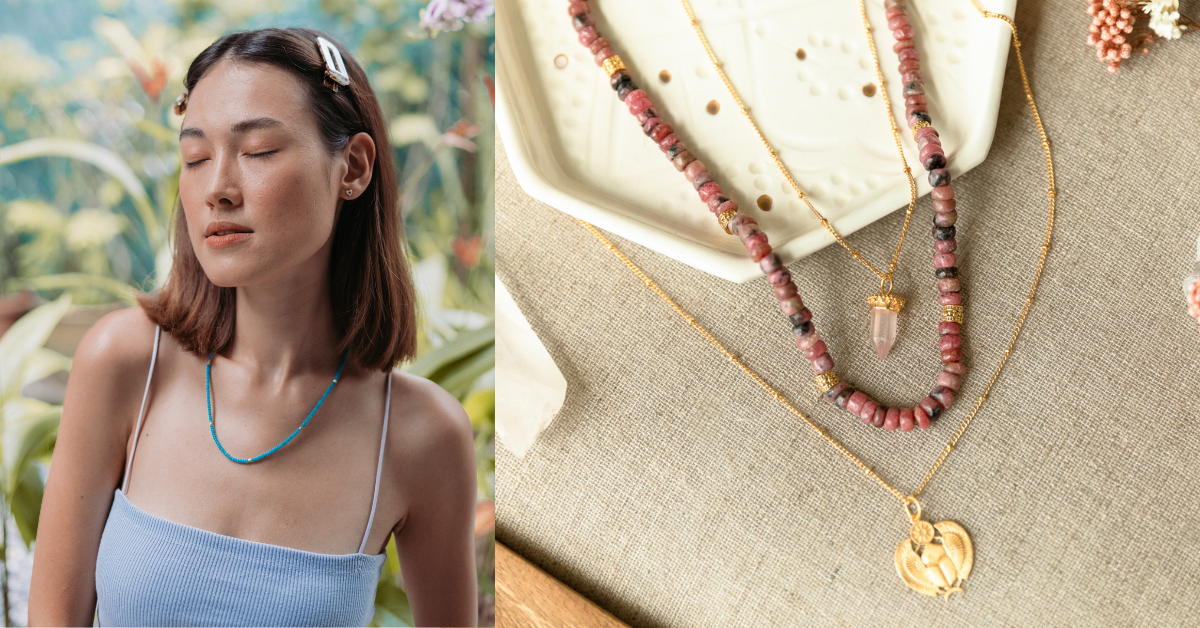 Want to buy Christmas gifts that make an actual difference to artisans around the world? 
Green Gaea sells a range of beautiful, handmade jewellery and lifestyle products that are handcrafted by their artisan partners. 
Each item at Green Gaea is personally curated to be handmade and eco friendly. Their artists are truly celebrated and supported for their work with valuable work ethics and fair wages. 
If you are looking for handcrafted jewellery that stands for something, get her the Love Is Powerful Necklace. A perfect reminder for all types of love and friendships, it is made witha  Rose Quartz stone that signifies unconditional love and peace. It draws off negative energy and replaces it with love and trust. Hypoallergenic and safe for sensitive skin, the chain comes in 1 micron gold vermeil with 22 karat gold on sterling silver. 
Or consider the Tiger Eye version ​​that is worn for prosperity, and for taking action from a place of reason and logic. Both of these pieces are proudly certified by the World Fair Trade Organisation and crafted by a small team of artisans from West Bengal, India. 
Each piece comes packaged in a handcrafted green and gold box, ready for gifting. 
There's even a Zodiac Collection for you to choose a necklace that signifies your sun sign and its elements.  You can also find a wide range of other jewellery pieces such as rings and necklaces to add the right pop of colour.
And if you are looking for Smudge Kits ​​to give as self-care gifts this Christmas, Green Gaea's popular range include sacred herbs are perfect for smudging with intention in your home, office or any space you want to clear. 
With each purchase, you also help women and families find work, have better access to education, clean water and improve their overall quality of life. Now that's a Christmas gift everyone will love!
You also get a special 15% off until 24 December 2021, when you follow Green Gaea's Instagram Account. Just use code 'Green Gaea Luxury' when you checkout. 
*Not in addition to other discounts and only valid when you follow the brand on Instagram. 
Nothing says Christmas like the stunning gold gift boxes by Burberry! Tick all the right boxes this festive season with the Burberry Her London Dream Fragrance Gift Set. 
Housing two bottles of the Burberry Her London Dream Eau de Parfum (100ml and an easy to travel with 30ml), this signature gift is sure to please anyone.
Burberry Her London Dream is a modern yet romantic scent that contains top notes of lemon and fresh ginger, romantic rose and peony heart. The perfect romantic scent to wear this season, it will leave her radiant and sparkling. And of course, the gift-ready box means, it's an easy slide under that tree! 
All gift sets are available at Takashimaya, Tangs, BHG Bugis Department store, online at Sephora and BHG online.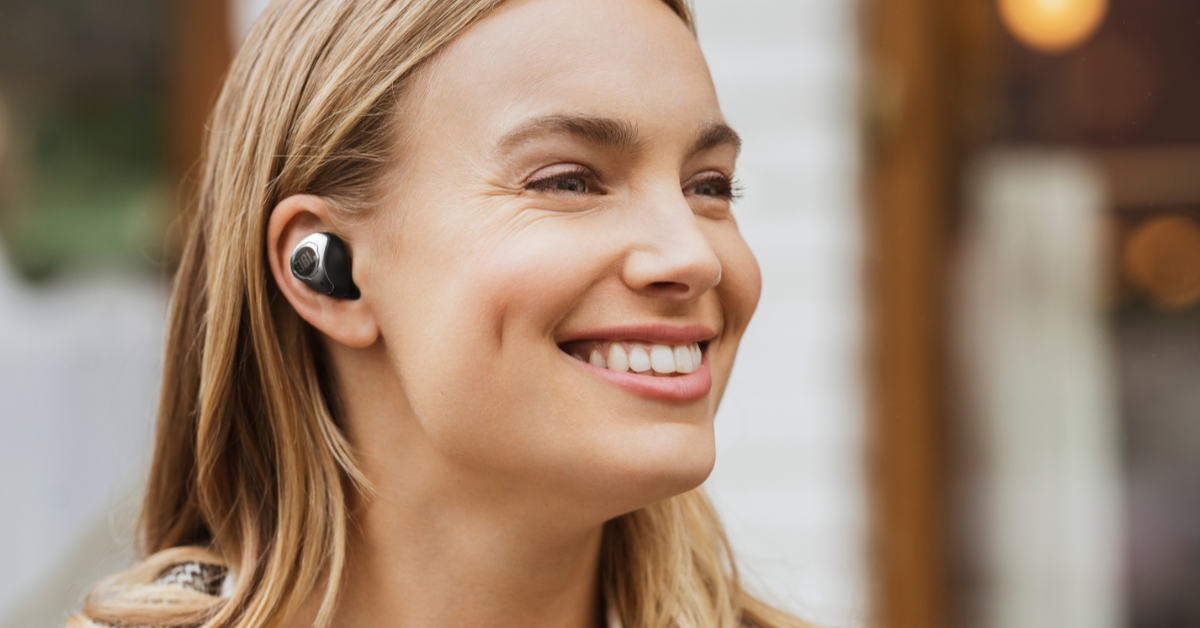 Need a Christmas gift for her that will really be put to use? JBL CLUB PRO+ TWS earbuds give the ultimate in true wireless performance for the music she loves or work calls she takes! 
Connecting seamlessly from desk to the gym, they will give all-day comfort without any distracting noise. 
Legendary JBL Pro Sound means you get the full, immersive experience and are able to customise the sound to your liking (via the app) or choose presents from STAGE+, which has been created by the top DJs in the world!
We particularly love the fact that these earbuds can adapt to your surroundings. Work call? Keep that background noise in check. Running outside? Allow for sounds to come through so you can walk safely. 
The Adaptive Noise Cancelling with Smart Ambient gives you the chance to choose how you want your sound experience to change with every passing moment of your day. And finally, an 8-hour charge, and 24 hours from the case, give you more power to prod along. Just add back to the case for 15 minutes, and it will give you an extra hour of juice!
Have you heard of IllumiaSKIN? Founded by entrepreneur Kim Lim, illumiaSKIN carries a range of daily skincare and body essentials that will please everyone. 
 
Developed in Korea and backed by the team of skin experts at leading medispa and aesthetic clinic, Illumia Therapeutics and Illumia Medical, the formulas have been personally tested and curated by Kim Lim. 
 
Perfect as stocking fillers or presents for your friends, the best-selling IllumiaSKIN All 1n One Mask contains Hyaluronic Acid that attracts moisture and locks it in for a dewy finish. Boasting Salmon DNA, the All 1n One Mask heals the skin to reveal a fresher, more moist complexion after. It also contains adenosine/niacinamide to firm and further brighten your skin!
 
You can also consider gifting IllumiaSKIN's Metabolic Boost Slimming Coffee, a sugar-free, metabolism-revving coffee that helps to burn fat naturally. With zero calories, it is known to effectively reduce free fatty acids and block calorie absorption, keep bloatedness and water retention at bay. 
 
There's also the holistic skincare and body detox solution - IllumiaSKIN's Radiance Hourglass Detox. This hassle-free and full body detox, delivers the skin of your dreams, in just one shake! Expect a healthier gut, elimination of toxins from the body and a complexion that glows from the inside out. 
From girlfriends, colleagues and that special someone, you can be rest assured that these gifts by IllumiaSKIN, are ones they'll use throughout the year!
IllumiaSKIN's All 1n One Mask, Metabolic Boost Slimming Coffee and Radiance Hourglass Detox are available online on their e-store shop.illumiatherapeutics.com and at their outlets.
Website | Facebook | Instagram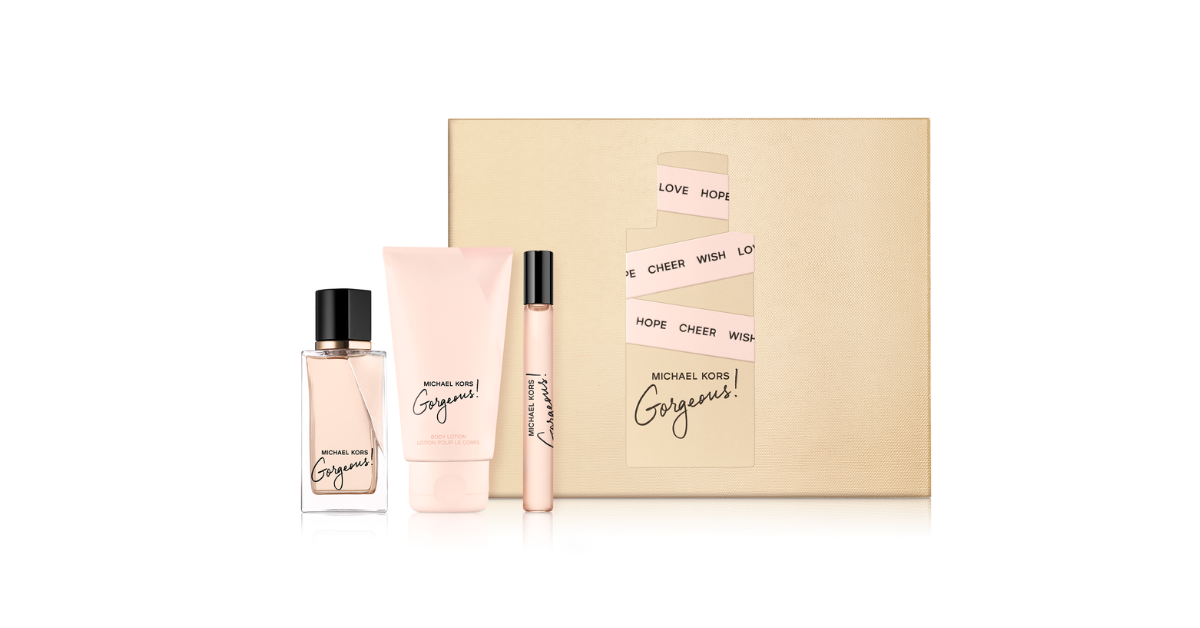 Have a Jasmine and Tuberose lover on your list? Then they'll love the luxurious scents from Michael Kors in their Gorgeous gift set. Opening with captivating notes of jasmine sambac, tuberose and orange flower, this floral-woody fragrance is a classic bouquet of scents with a modern twist. 
Expect the unexpected with its smoky tobacco accord and a powerful woody finale, that is all feminism and optimism, packed into as gorgeous a gift box. 
The Gorgeous 3 piece gift set includes 50ml EDP, 75ml Body Lotion and 10ml Purse Spray.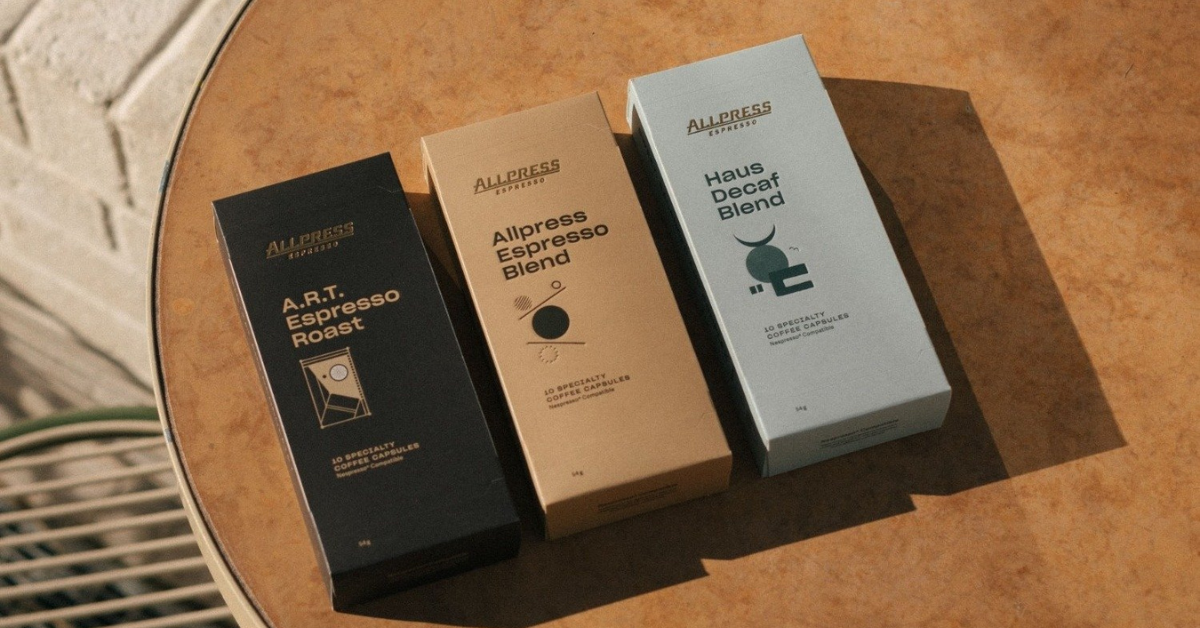 From humble beginnings as a coffee cart in Auckland, New Zealand, to now being one of the premium specialty coffee roasters in the world, Allpress Espresso, has just launched its capsule collection range. Delivered straight to your home, Coffee lovers can look forward to Allpress Espresso's brews to enjoy a shared connection at home. 
Looking for a gift for a fellow coffee lover? The Coffee Capsules Gift Pack is ideal for those looking to sample the full range of coffee capsules as it includes one pack of each blend.
The Allpress Espresso Blend Coffee Capsule is the brand's signature coffee, which is sweet, balanced and complex. The intriguing and robust blend of Brazil, Colombia, Guatemala and Sumatra coffee expertly melded to highlight the rich caramel sweetness, it also extracts slower than other capsules due to the super-consistent grind. 
For those who enjoy their coffee on the robust side, the A.R.T. Espresso Roast Coffee Capsules is sourced from Brazil, Colombia and Papua New Guinea, and comes with hints of chocolate to ensure a strong flat white.
Suitable for the morning, noon or night, the Haus Decaf Blend Coffee Capsules is rich, bold and roasted to Allpress Espresso's signature profile.
Allpress Espresso coffee capsules are Nespresso® compatible and fully recyclable. For a best-in-class home brewing experience, the Morning machine is the brand's preferred capsule partner.
Allpress Espresso Coffee Capsule Range are available for order online via sg.shop.allpressespresso.com. Delivery charges apply, with free shipping for orders above S$36.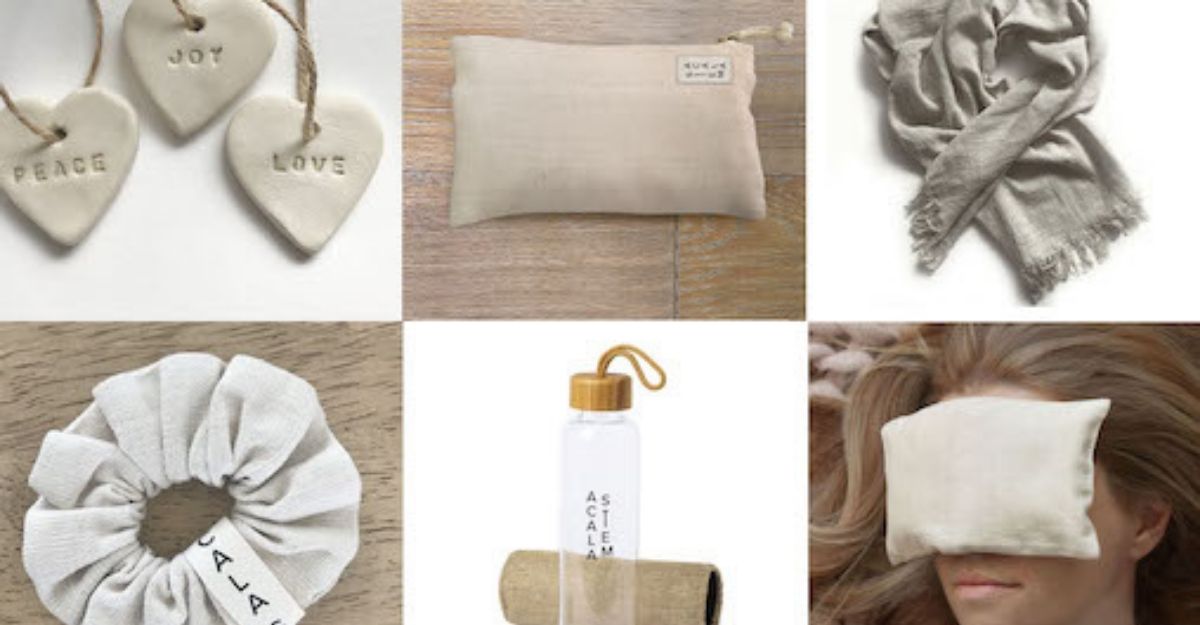 These are no ordinary gifts. These gifts can change the world! This Christmas choose to support a social enterprise in Cambodia that's empowering women to work from home and become financially independent.
Acala Stem has a range of high-quality Christmas gifts made from ultra-soft 50/50 lotus and organic cotton fabric, manually woven on a traditional wooden loom, which requires no water, gas, electricity or oil to operate with no chemical dyes. Just a highly skilled and highly valued artisan who's weaving knowledge has been passed down for generations across Asia.
Green luxury newcomer Acala Stem has been making waves this year, with their strong ethical values, including Community, Kindness, Natural Beauty, Sustainability and Transparency. And with affordable organic lotus/cotton blends, there are prices to suit all budgets.
Their Lotus All Season Body Wrap is a unique scarf for all seasons, ultra-lightweight and cooling, with super absorbency for a humid climate like ours. The perfect companion as a savasana wrap and wonderful for all meditation practices and post-yoga body wrap! The Lotus Eye Pillow makes for a thoughtful gift and comes with a flaxseed filling that lightly massages the delicate facial muscles and calms the facial nerves. The internal casing is refillable for the longevity of the product and can also be topped up with aromatherapy scents - a gift they'll keep for years to come. But, that's not all, you can also choose lotus and organic cotton scrunchies, all-purpose bags as well as beautiful glass and bamboo bottles!
For those who love their beauty sleep, there's the Pure Lotus Beauty Sleep Mask, lined with the incredible 100% lotus fabric – an organic, natural botanical, which is amazing for the skin. Acala Stem's lotus microfibre has been clinically tested with antibacterial activity (antibiosis) of greater than 99%*. This is big news for keeping the skin clear and preventing any further promotion of acne from contact.
You have the assurance that every purchase of these products supports and empowers women in Cambodia to become financially independent, with a fair wage and flexible working conditions. The same you'd expect for your own loved ones because Acala Stem thinks every person on earth deserves this. 
Acala Stem's gifts prove we can change the world, one path-breaking purchase at a time.*Testing was performed to the Korean Standard KS K 0693:2016.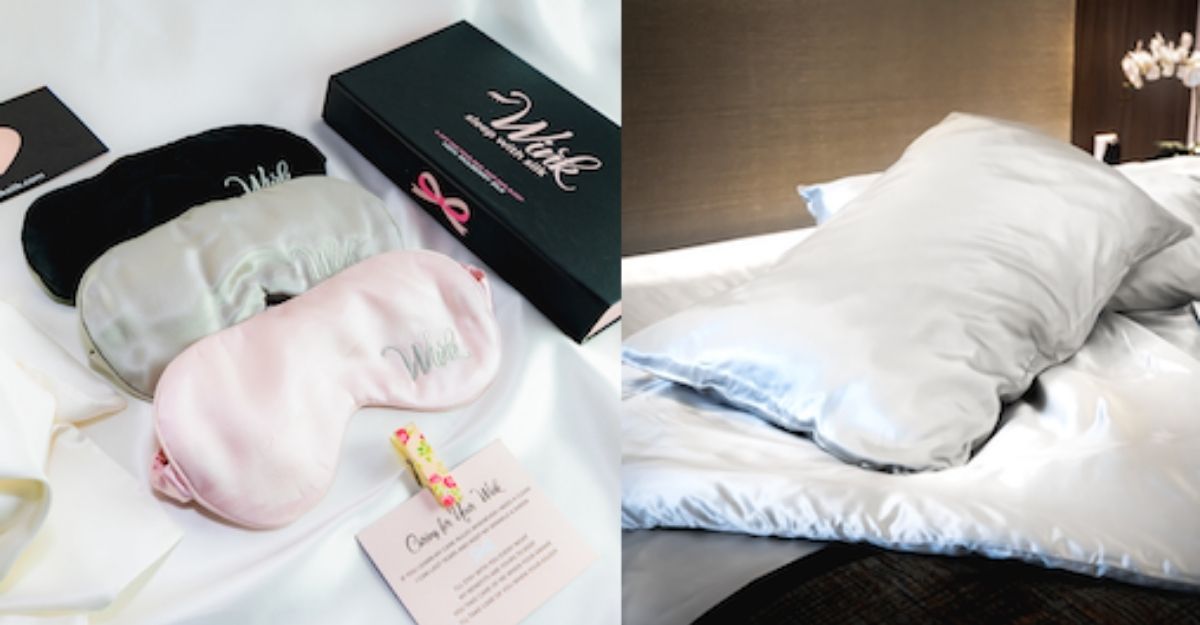 From ancient Chinese dynasties till today, silk continues to hold its reputation for being the finest natural fabric in the world. It is also often recommended by Dermatologists as an excellent warrior against sleep-creases, that eventually become wrinkles!
Give the gift of good sleep, skin and hair to your loved ones this Christmas with Wink Silk's wide range of pure silk products. Wink Silk was an idea conceived to get us 'Back to the Bedroom', ditching social invites and going off-grid for occasional date nights with yourself.
Having searched far and wide to source and partner with the world's most acclaimed silk suppliers, Wink Silk products use 22mm 100% pure Mulberry silk - the Queen of all silks!
Choose from a range of Wink silk bed sheets that come in four different hues - Ivory, Rose Petal, Silver Metal and Champagne. They come in a set with 2 pillowcases, 1 fitted sheet and 1 duvet cover.
You can also choose to invest in Silk Pillowcases that come with signature Wink embroidery, beautifully wrapped in a gift box. Available in a wide range of stunning colours including gender-neutral ones, they make the perfect gift for anyone needing some downtime (who doesn't!). Want matching pillowcases for your toddler? Wink Silk also sells pillowcases in Toddler sizes complete with Aqua Wink embroidery and presented in their children's gift box. Wait there's more. You can also get Silk Eye Masks and hair ties at Wink Silk. Wink eye masks are made of the best Mulberry silk with just the right amount of shine, thickness and softness to ensure a night of totally uninterrupted beauty sleep.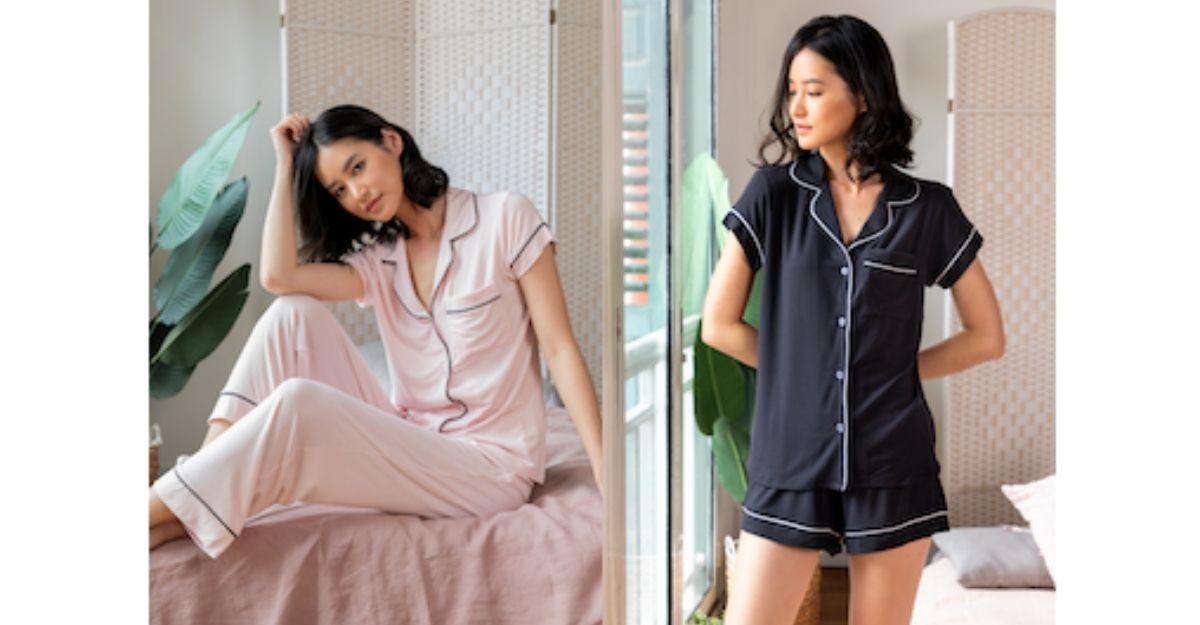 Sleepwear label, Rawbought, founded by three sisters is offering comfortable and stylish pyjama sets giving your girl the chance to fully embrace the work from couch life to their self-care rituals before their bedtime. If she is still working from home, there is nothing better than slipping into comfortable yet luxurious feel loungewear.
Made from the super soft fabric Modal from beech tree pulp, the breathable pieces from the Je Dors signature set are a comfort staple. Whether you're looking for shorts, long pants or sleep shirts, they are all available in an assortment of pretty colours including Black, Lilac, Light Pink, Bossy Pink and Chalky Blue. Founders - Boutania, Soukaina and Amira Faruq - grew up in the textile industry with a shared affinity for fashion. True to today's global yet socially conscious economy, the collection is ethically sourced and manufactured at the founders own facilities. They are involved at every step of the production cycle to ensure the clothes are made in a way that's kinder to the people and the planet.