Are you looking for the best shampoos for an oily scalp? If you suffer from an oily scalp, it's probably making your hair look limp, lifeless and greasy –within hours of washing it!  First off, you should know that natural oil or sebum is a good thing. Hair roots come with sebaceous glands that produce oil or sebum to continuously nourish the scalp. When the sebaceous glands on the scalp go into over-reactive mode, you get excess sebum that leads to oily hair, dandruff and even hair loss. And while the cause of excess sebum production could include genetics, hormones, humidity and diet, with the right products you can still combat it. 
We look at some of the best shampoos for oily scalps in Singapore that will help extend that hair wash and give you light, fluffy and flaunt-worthy hair!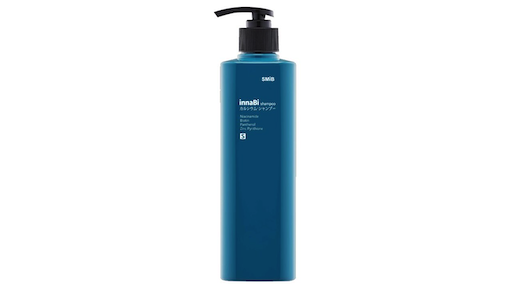 Did you know that an oily scalp can cause hair loss? Excess amounts of oil or sebum can attract dirt and result in product build-up, which thereby clogs pores, leading to hair loss.  This is why keeping your scalp clean and free of excess oil is critical towards managing other related symptoms such as dandruff and hair fall. 
SMIB's Coral Calcium Shampoo uses high-grade Coral Calcium that effectively removes excess oil on the scalp and prevents hair loss. Pioneering the use of Coral Calcium in hair technology, SMIB is the number 1 anti-hair loss brand from Korea, that has sold over 1 million of its award-winning treatment sets.  
Their popular shampoo maintains a healthy environment as it relieves itching due to inflammation. This shampoo for oily scalps also forms a skin barrier to protect your scalp, keeping it healthy, and thereby preventing hair loss effectively. Free from 23 harmful ingredients, including silicones, the product contains six protein and marine complexes such as Niacinamide and Biotin, that keep hair silky and smooth. 
If you are after a holistic, full hair-regrowth program, we highly recommend buying the entire SMIB hair regrowth treatment set. This best-selling set comes with SMIB's shampoo, Calcium Treatment, a groundbreaking Plasma Scalp Massager and a Coral Calcium Hair Essence. A clinical test report showed that when used together as a complete set, SMIB's hair loss shampoo and products helped to soothe the scalp, reduce the number of missing hair, improve scalp elasticity and increase tensile strength. 
SMIB's best selling Complete Set includes a Plasma Scalp Massager, Coral Calcium Shampoo, Coral Calcium Treatment and the Coral Calcium Hair Essence.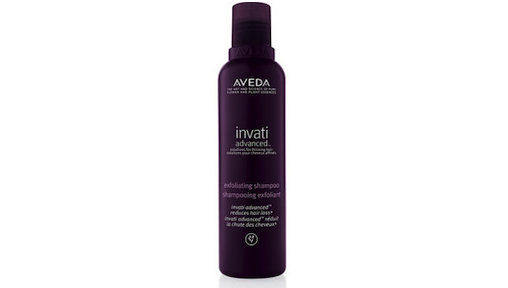 The Aveda Invati Exfoliating Shampoo for oily scalps contains wintergreen-derived salicylic that works to exfoliate the scalp, removing the build-up of sebum and product residue which often clogs the pores on your head. It gently exfoliates and cleanses the scalp to help nourish the hair and prevent any breakage. The blend of Ayurvedic herbs including ginseng and certified organic turmeric invigorates the scalp when massaged in. Colour your hair? Don't worry as its formula is colour-safe which means it won't strip your hair of highlights or hair colour. Simply massage it into damp hair and the scalp thoroughly and rinse it out before following up with the rest of your hair routine.
When used as a part of the Invati Sdvanced™ 3-step system, it can reduce hair loss by 53%. 4 out of 5 women in the brand's survey say their hair looks and feels thicker and fuller!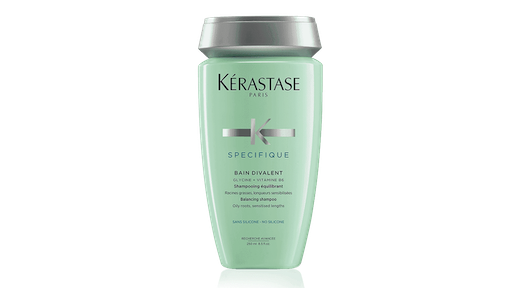 Kérastase has perfected their historical advanced scalp knowledge and turned it into spa-inspired salon protocols by creating the Bain Divalent series designed to target the four major scalp concerns: dandruff elimination, scalp sensitivity relief, hair loss prevention and oily scalp detoxification. Each unique concern is treated in 3 steps, including the micro-targeted application of the Kérastase scalp cures using the Micronizer to deliver unparalleled efficacy. The combination of these gentle gestures, precise applications and highly performing products through the caring hands of our expert hairdressers ensures a healthy scalp and durable results.
The Kérastase Oily Scalp Balancing Shampoo treats oily roots by regulating the overproduction of sebum. It also treats the hair fibre from lengths to tips to nourishes dry and sensitized end for hair to regain softness and shine. Hair at the roots greases less quickly while lengths remain nourished with split ends sealed. Expect hair to look gloriously thicker without that heavy, oily feeling!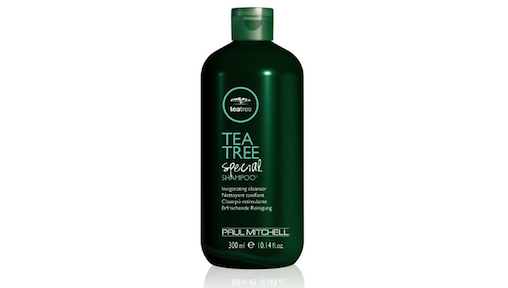 You need more than just an ordinary shampoo to get rid of excess sebum on an oily scalp. The Paul Mitchell Tea Tree Special Shampoo leaves a tingle of Tea Tree that'll be just the refreshing start to the day you need. This #1 best-selling shampoo contains special ingredients and tea tree oil to help wash away impurities leaving hair fresh, clean, full of vitality and lustre.
What's more, tea tree oil, peppermint and lavender invigorate the scalp and leave hair smelling great. The reviving scent of tea tree provides an invigorating aromatherapy experience like no other. Containing the famous Tingle Complex—a blend of tea tree, peppermint and lavender that leaves a cooling, "tingling" sensation on the scalp, you'll be wanting more of this shampoo for oily scalps.
Can it be shared? Yes! The invigorating Tea Tree Special Shampoo is Ideal for all hair types. So go on, pass the bottle!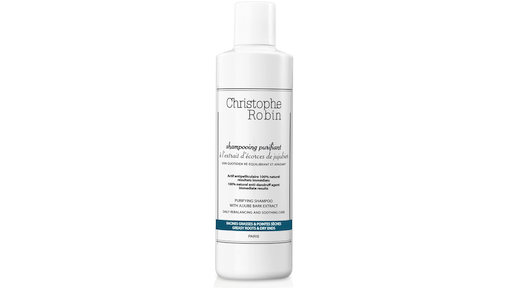 Rebalance and refresh your oily scalp with Christophe Robin's Purifying Shampoo; a lightweight, innovative formula that works to eliminate dandruff and relieve itching.
Suitable for daily use, its unique, natural blend of Jujube Bark, from a tree whose properties have been recognised for thousands of years and Cherry Flower Extract provides instant anti-dandruff action to minimise flaking.
A 100% natural active ingredient helps to regulate excess sebum and soothe the scalp for long-lasting comfort. The shampoo can be used in harmony with their Purifying Scalp Scrub to provide a targeted dandruff treatment.
Afraid of strong formulas? This is a super- gentle formulation that lathers into a delicate foam for a relaxing and pleasant shower experience. Ideal for hair with greasy roots and drier ends, you can expect touchably soft, radiant locks and restored scalp. The shampoo for oil scalps creates a fresh feeling to revitalise your locks with a beautiful shine and bounce from root to tip.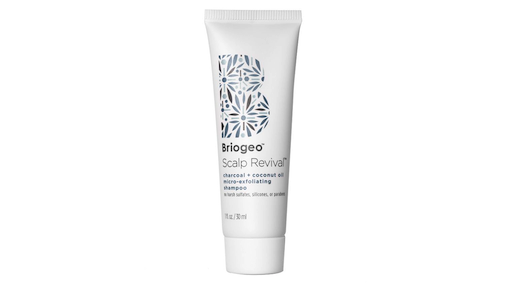 For those with a flaky, itchy scalp! This unique shampoo infuses Binchotan charcoal to draw impurities from the scalp and hair follicle to provide the foundation for optimal scalp health. Vegetable-derived micro-exfoliators remove dead skin cells and product build-up from the scalp to support a clean, balanced, and healthy scalp.
A cooling blend of peppermint and spearmint oils reduces scalp itchiness and tea tree oil has anti-septic and healing properties that reduce scalp irritation and inflammation.
Coconut Oil provides superior moisturization to the scalp to combat and prevent dryness and flakiness. Super-vitamin, panthenol, provides essential nutrients to strengthen the hair roots and shaft. Gorgeously enriched hair with a scalp as clean as it can be? Yes, please!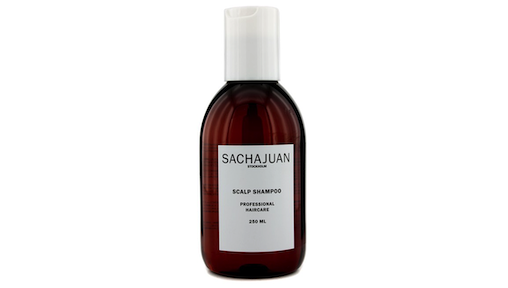 SACHAJUAN products are known to make performance-driven hair care products that are straightforward and honest. This anti-dandruff, clarifying shampoo for oily scalps does exactly that too! 
Fortified with Piroctone Olamine and Climbazole, the gentle formula delivers anti-fungal benefits without using excessive toxins or stripping away essential oils. Balancing a delicate blend of Rosemary Oil, Menthol, Salicylic Acid and Ginger extract, it helps maintain optimum moisture levels while sweeping away dirt, oil and impurities. Hair feels soft, refreshed and revitalised, while the scalp feels comfortable and calm.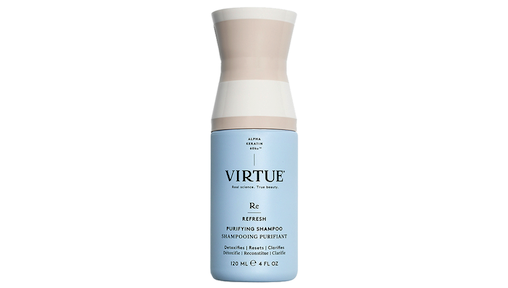 This clarifying shampoo comes infused with Alpha Keratin 60ku® and is designed to be your hair's weekly detox. As a deep cleanser, it is formulated to gently remove excess oil, product residue, and environmental irritants like pollution and smoke. It also whisks away the impurities that strip hair of its life and lustre.
Formulated with the revolutionary damage-repair protein Alpha Keratin 60ku®, it not only deeply cleanses, but it also helps bring hair back to its healthiest state.
The perfect weekly rejuvenating product for all types, this shampoo for oily scalps will leave both hair and its roots feeling fresh and renewed.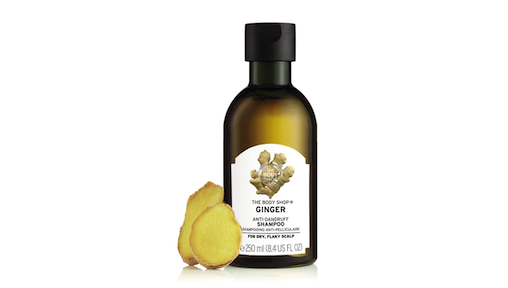 Blended with ginger essential oil from Sri Lanka, birch bark, white willow extracts and Community Trade honey, The Body Shop's iconic anti-dandruff shampoo is also suitable for oily scalps. Their fast-absorbing formula helps to rebalance the scalp from excess oils and sebum, leaving your scalp feeling intensely nourished. Enriched with Community Trade honey from Ethiopia, the shampoo soothes the scalp. You can follow up with The Body Shop's Ginger Scalp Care Conditioner for optimum results.